New hair trends for the year ahead are unfolding at a rapid pace and as we turn to celebrity stylists, Insta-stories, and the top salons for advice on what we should be wearing next, we are finding that darker shades and a return to natural looking beauty are popping up in popularity.
All over platinum blonde is being swapped out for rose gold and warm lowlights, blondes are going bronde, and brunettes are keeping their hues looking fierce with a new shade of Tigereye. Studies show that 90% of the population is in fact Brunette, and we're seeing a resurgence of acceptance for this darker hue.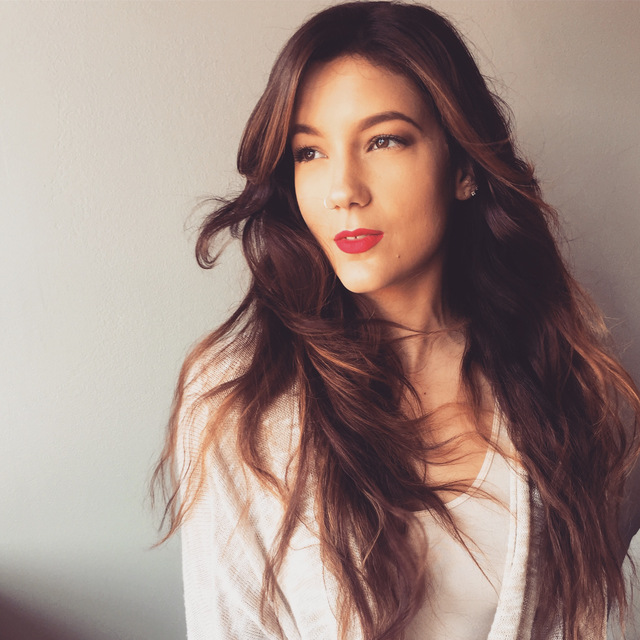 Hair: Heather King
Tigereye is a shade predicted to be one of the most influential inspirations for the year to come and we can understand why. This gemstone, metamorphic in nature, gives off light within its deep shades of warm brown and red. Ranging from honey to mocha, Tigereye is influential not just because of its meaning but its many layers of charismatic colors. Thought to portray courage, prosperity, and good fortune – this is just the sentiment we need to begin the year with.
To achieve this look, it will either require highlights or lowlights depending on your current level and shade. It may even require a base color to deepen or even out your base, to keep it low-maintenance; starting off with your natural color will be the best. Be sure to take images of this look with you to your next appointment so that you can give your stylist a visual of exactly what you want. Selina Gomez, Jennifer Lopez, Jessica Biel and Jessica Alba are all wonderful examples of this trend with their iconic deep brunette shades.
The best part about this trend is that it can be tailored to fit your natural style. Use your coloring to create a look similar to a summer spent under the sun, accentuating your shade and skin tone instead of combatting it.
---
For even more haircolor trends, tips and tricks – be sure to check out the Trend Report and Articles on Bangstyle!