With session styling and creative artistry under her belt, Laura Ciccone, joined Kinky Curly Straight Salon to continue her passion for the art of hair. She is currently a head stylist and assistant to Uros Mikic, the Creative Director. Laura proves to have a flair for fashion and an eye for design in her latest collection, CRUDE. Hear more about her inspirations from Maison Margiela and haute couture.
---
Crude - in a natural or raw state.
My inspiration for this collection was based upon Alexander McQueen and Maison Margiela SS16 Haute Couture. I combined hairstyle elements from the 70s with current hair trends to create an overall look that is unrefined and edgy in its finished state.
The hairstyle are large and electrified with a mixture of natural hair and high shine materials.
Makeup is understated and raw, with natural skin highlighted then paired with bold eyes and lips using earthy tones. The styling complemented the image using a simple black and white colour palette and adding dimension through textured fabrics.
---
PURDEY
Purdey is shaggy version of the pageboy haircut. Traditionally worn by a young male servant or "page boy" in medieval times, this particular style was made popular in the 70s by Joanna Lumley who starred in "The New Avengers". Characterised by being short on top combined with longer lengths at the back and layers throughout with hair over ears and a shorter fringe. *Earrings made out of hair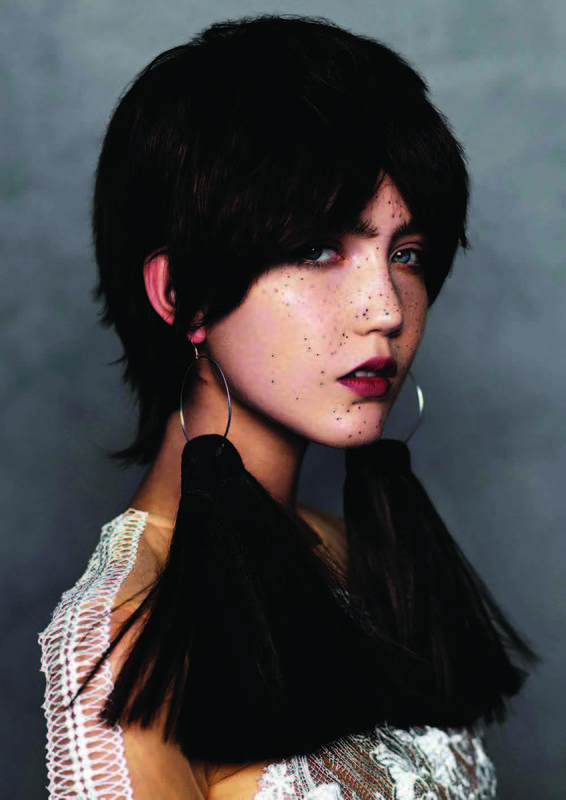 INSTINCT
Instinct is described as a natural tendency to behave in a particular way and the afro is a fabulous representation of this. Worn by the black community as a black pride statement in the 60s, the afro continues into the 70s where is was worn as a fashion and political statement by both men and women of all ethnicities. Taking 1cm section over the whole scalp, each section was wrapped in a figured eight around a pipe cleaner. Hair was wet down with hot water and left to dry, then combed out and shaped.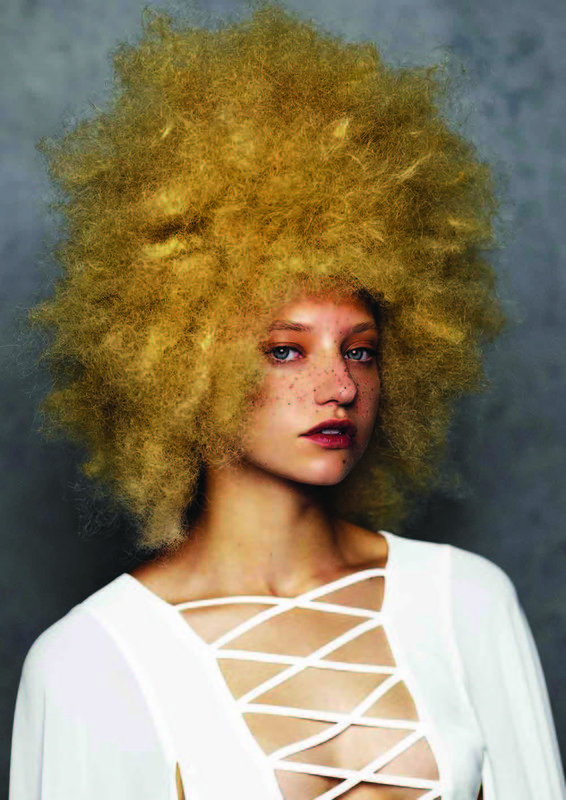 INFINITY
Infinity is a never-ending loop; and a definition that I was inspired to recreate through the medium of hair. I was particularly inspired by Jake Unger's look for 2015 London Hairdresser of the Year; my interpretation of infinity is a modern take on the afro using different textures and materials. Taking 2cm sections and using 1m long hair to wrap in a figure eight pattern around large steel, personally made U-pins.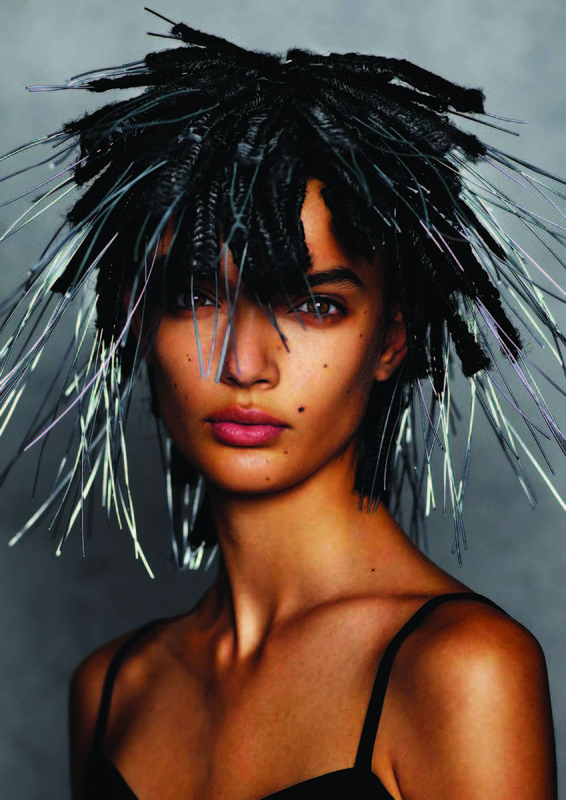 ANDROGYNOUS
Typically exhibiting both male and female traits, this androgynous punk Mohawk-inspired look was initially created by the younger generation of the 70s. Multiple 3D fishtail braids intertwine over the head to create the Mohawk shape. Naturally occurring flyaways have been left out to create a spiky effect.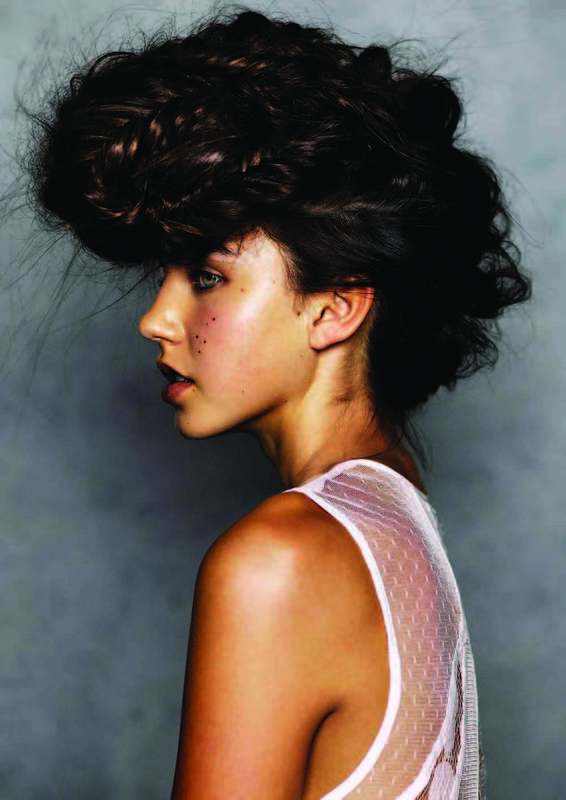 BLADE
Reflecting a flat, cutting edge of a sword and inspired by Maison Margiela SS16 collection, this look combines Japanese geisha styling with a hint of punk. To create this look, the hair was initially smoothed out. Then I sectioned out 2 inches of the perimeter of the hair, then using the remainder, created a point tail which was threaded through a foam wheel wrapped in hair, to give it a hat-like appearance. Then the sectioned out hair was smoothed over the wheel and secured onto the ponytail.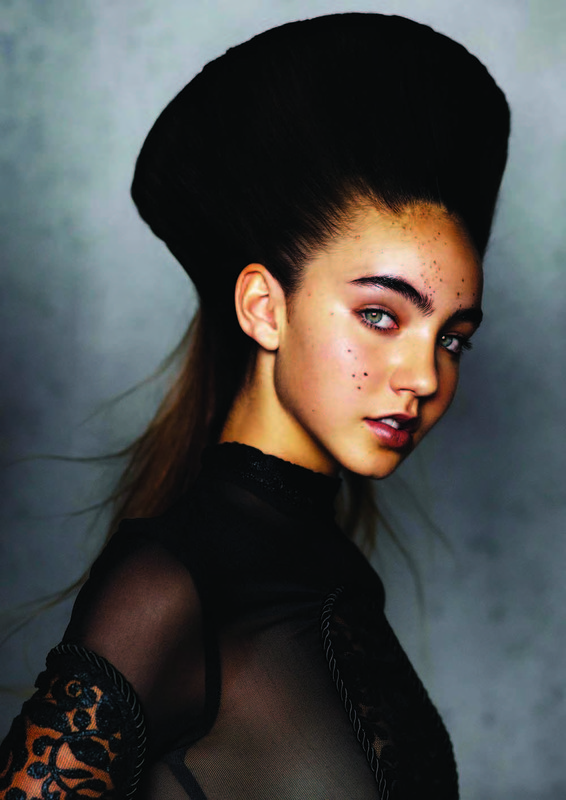 UNKEMPT
Dishevelled and messy, this look was inspired by Indira Schauwecker's look for the 2016 Toni and Guy Avant Garde collection. I was also further inspired by the highlighting technique and trend of the 70s in which a third of the female population were having their hair colored. Think Farrah Fawcett centre part and volume combined with punk. Cut a square layer throughout the whole hair. Taking a "U" shape at the front, foils were secured into the shape. Foils were then scattered throughout the hair in a slight pattern and kept in the hair. I then used a razor to personalise the end result.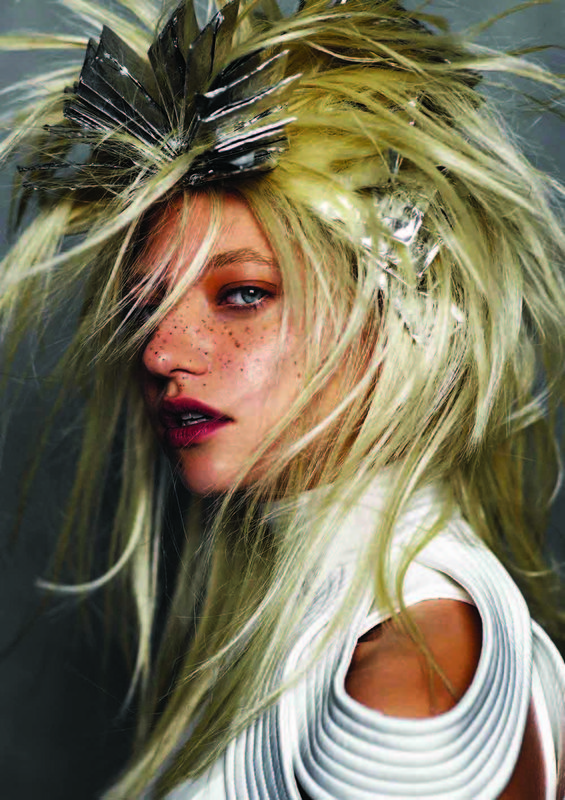 Be sure to stalk Kinky Curly Straight and check out more of Laura's amazing work!
---
Laura Ciccone, Kinky Curly Straight
Finalist 2016 Hair Expo New Creative Force
CREDITS:
Hair & Colour | Laura Ciccone
Photographer | Karla Majnaric
Makeup Artist | Sam Vlassis
Stylist | Zena Najjar
Salon | Kinky Curly Straight