Janine Ker consistently pushes the envelope, in the right direction, of what art is and how it applies to hair. She looks at hair as a canvas, creating a palette of perfection from the hair tools - namely color - that she uses. Hear from her about her inspirations, and the process she takes to complete these color transformations with the most beautiful compositions.
---

INSPIRATION

One of my favorite definitions of the word "Inspire" is: "to trigger". I think a lot of people misunderstand being inspired by imitating instead. Inspiration can happen anywhere, anytime. The best way to feel inspired and find inspiration, is to surround yourself with the things you naturally love as a person. For me, nature is definitely one of them. I observe the textures, shapes and compositions that surround me on a daily basis. Start to identify and track things that trigger an idea inside of you. Collect these pictures and objects for future reference!

COMPOSITION

As a hairstylist, composition is something we practice on a daily basis. It's how we arrange things; it's how we make things come together for a final look. The same is true when creating a stencil design on hair. In this case it is a balance between the person, the hairstyle, the stencil design and the overall intention of the look we are trying to create. The hair style and the design must work together, and not fight with each other for attention. Consider size, shape and placement!
COLOR

Consider your model's head a blank canvas that has already come to you with a base color for your design. Obviously, a dark colored design may not show up as well on dark hair, as it would on lighter hair. Then again, this may be the intention of your overall look. Just remember, color has depth and dimension... or lack thereof. There are no rules and that is the best part.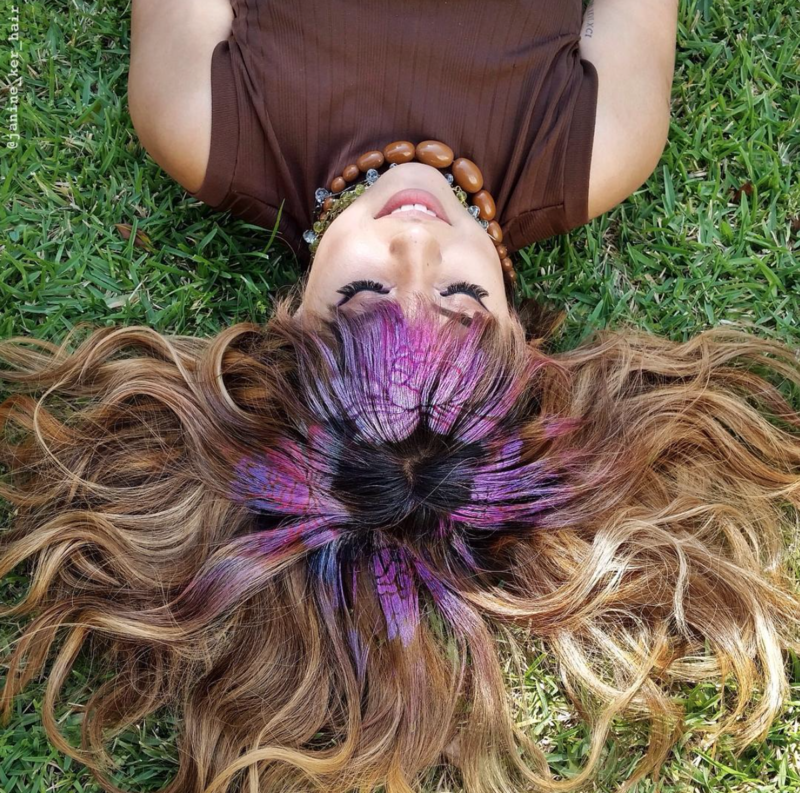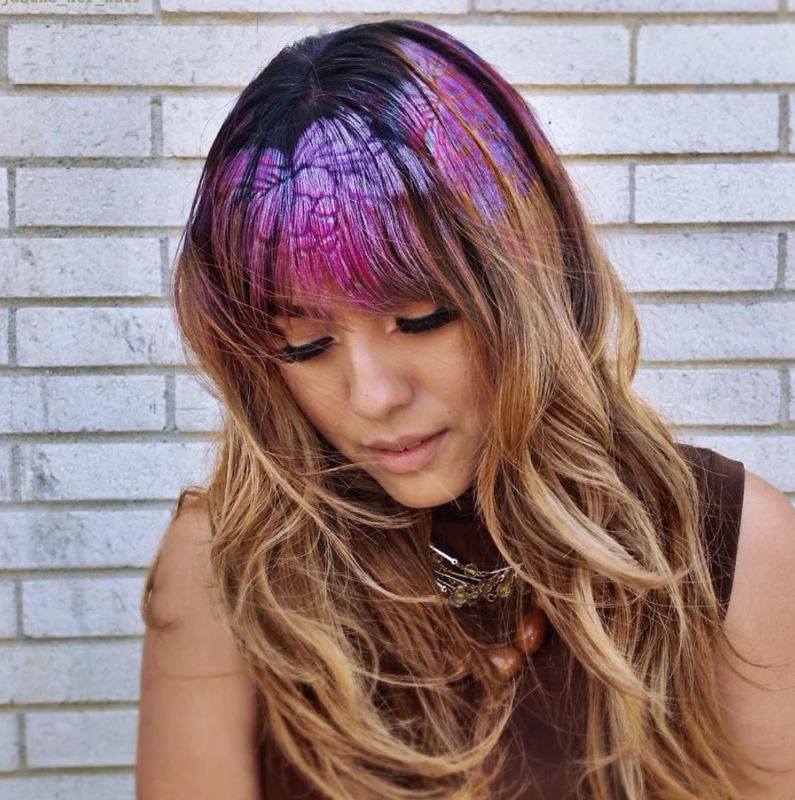 PROCESS

Trying something new is a risk. My own mentor often reminds me to immerse myself in the process, and not just the finished result. One thing I have learned is that we really do not know exactly where our work will take us, when we start. In this case, we even risk imperfection. But do not be surprised if that results in your best work. Trust me. -Janine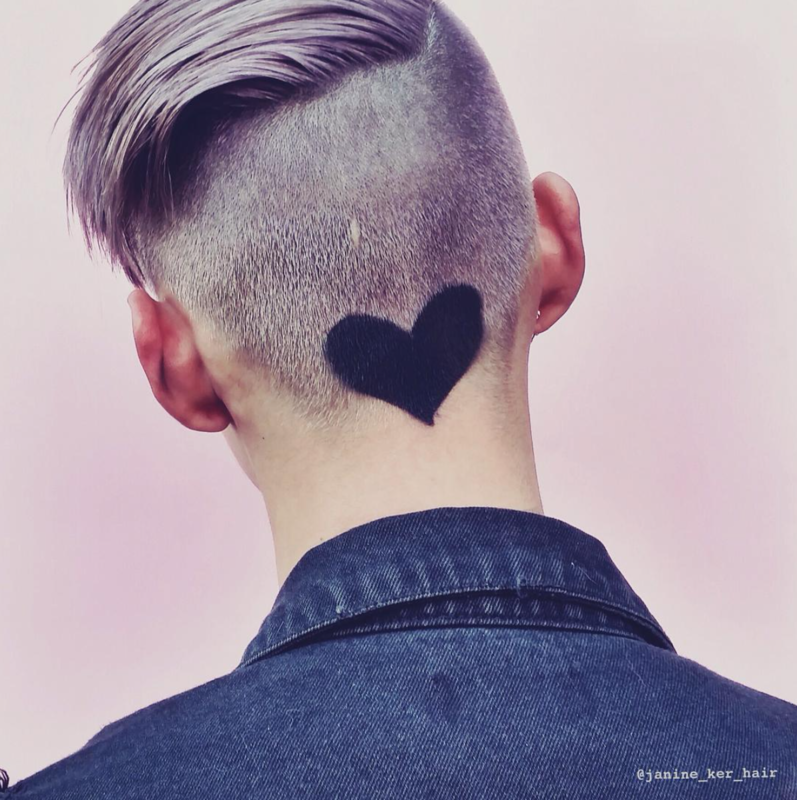 ---
Be sure to stalk Janine on Bangstyle to see all of her latest hair art uploads and hear more about her creations...