With a futuristic feel and a look that is out of this world, the Fellowship For British Hairdressing F.A.M.E. Team 2016 created this mind blowing collection full of fantasy and fluidity. Their colors, impeccable. Their styling, correspondingly complimenting. Their vision and final image, breathtaking. Take a peek at the images below and see what it took to create the collection.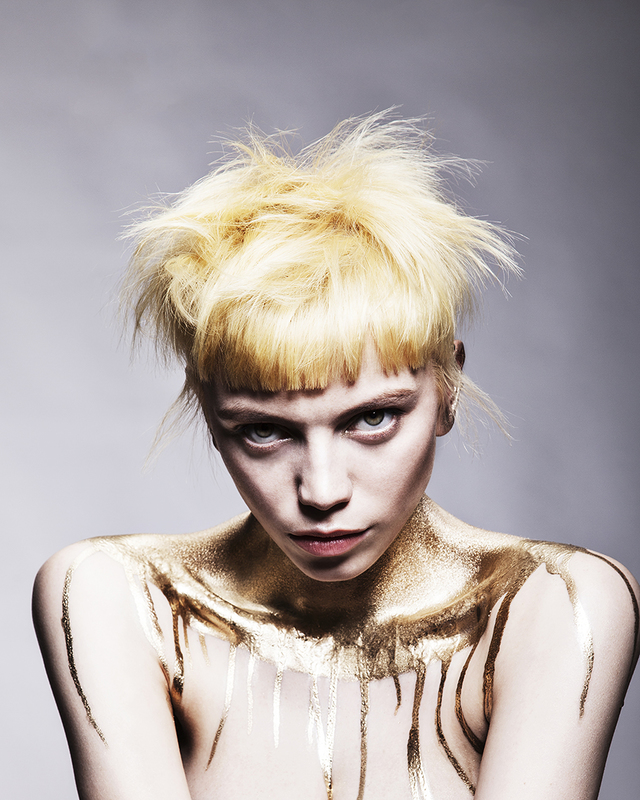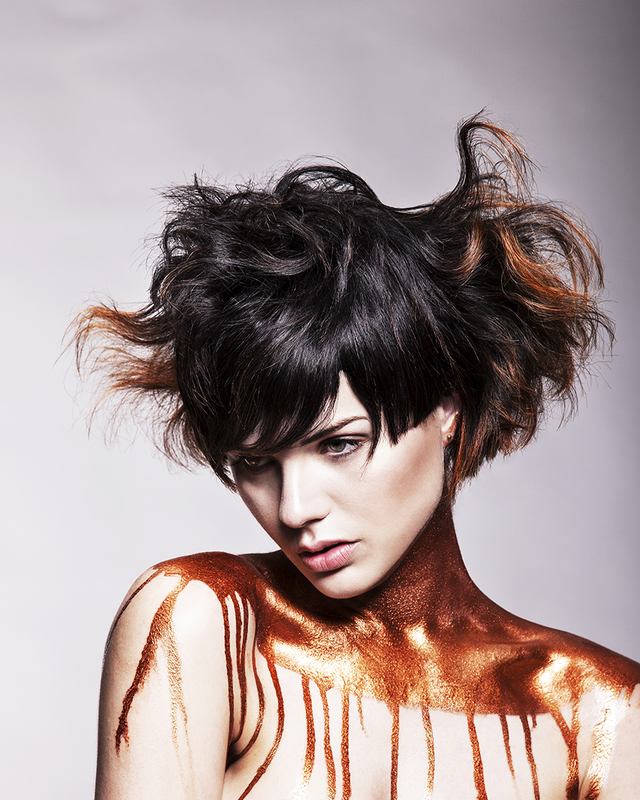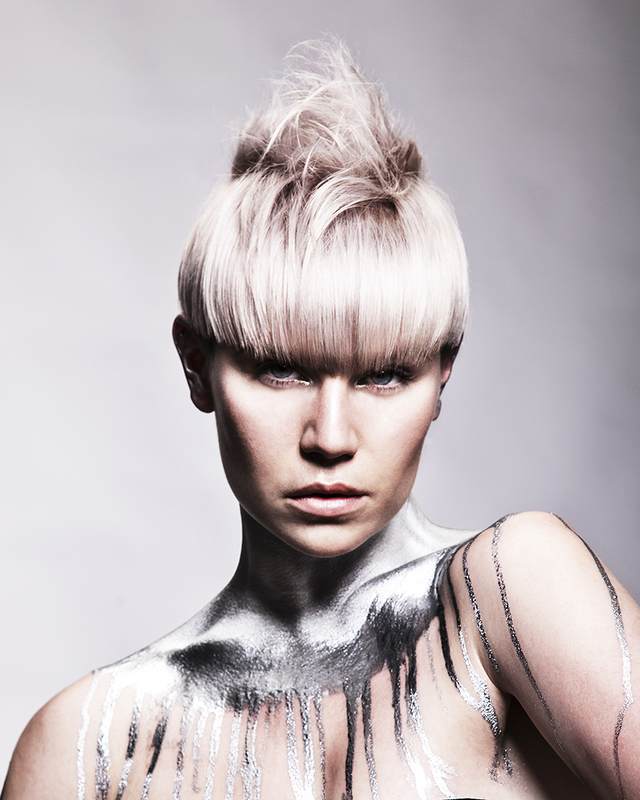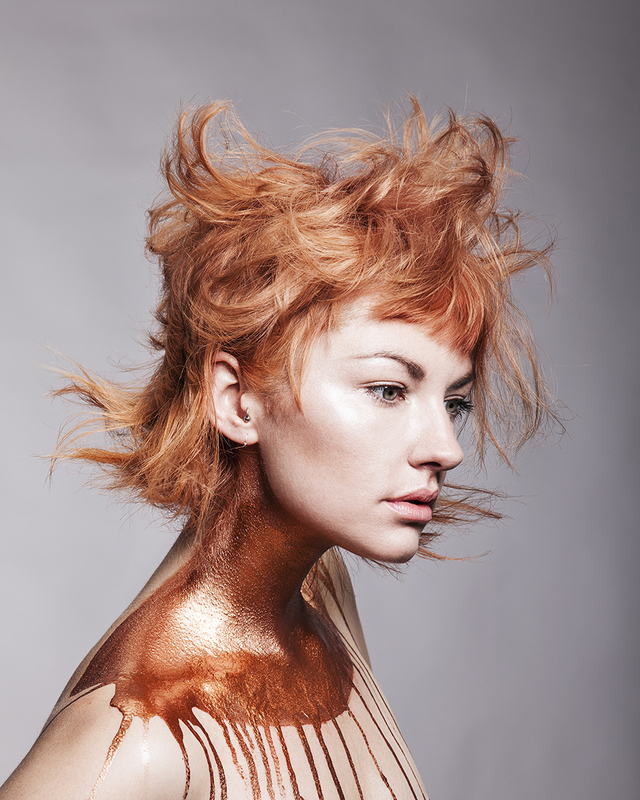 What was the inspiration behind this collection?
The inspiration for the collection was strong graphic perimeters with lots of internal fractured texture that came from wanting to create something really paired back. We wanted to let the hair do the talking but also make sure we created a really powerful image.
How were the hair colours decided upon?
We wanted to incorporate gold's, silver's, platinum's, copper's and bronze shades to ensure we could match the metallic makeup to the four different tones.
Was the makeup design known before hand or was this a team decision while shooting?
The makeup had been planned before the shoot using our mood boards. Our Makeup Artist really reflected the metallic feel of the hair and was a huge part of the whole shoot
How did the team collaborate with the makeup artist and photographer to create the final images?
We collaborated with photographer Kai Wan and makeup artist Maddie Austen on how the shoot should look and feel. They were both fantastic and really made our images come to life.
What story does this collection tell?
The collection tells a story of fluid metallic movement with a nod to the future, the hyper-real juxtaposed with high-end beauty, inspired by the photographic work of Paco Peregrin. The shapes have strong edges with delicate interior texture to give a loose whimsical feel.
Based on these styles and colour, what does this mean for Trends in 2017?
We see hair trends increasingly moving back towards shorter cuts with texture and layering as well as strong block colouring. Metallic colours have already been seen to be a massive hit and are set to get even more popular for 2017.
Does the team have a favourite image?
There isn't a favourite image as we all created one image each but everyone had input into each other's designs.
To see even more inspiration be sure to stalk The Fellowship For British Hairdressing on Bangstyle!
---
CREDITS:
HAIR: The F.A.M.E. Team: Jamie Benny, Melissa Timperley, Rosie Binns and Zoe Williams
PHOTOGRAPHY: Kai Wan
ART DIRECTION: Antony Licata
MAKEUP: Maddie Austin