Looking at Sebastian Kobielski's images, you almost want to eat them with your eyes. There are in a funny way "yummy" to you in their aesthetic, context, stylization, and overall vibe. You want to BE the person in that photograph because they portray a subtle sense of tranquility, beauty, and peace and commandment of the world. They have all the power and yet, need none of it at all to survive.
…Of course this is my reaction to his art, which like any great artist is what you want of your audience, to feel. It is your duty to look at his images, hear his inspirations, and decide what these images mean to you.
---
Can you tell us a little more about you and your styling background?
I have been discovering art in many forms from my earliest years, even though we had a rather nasty political situation in my country. My family never tried to curb any of my interests, even the strangest ones. My Mum always said that "angst must be creative" – so I did my best not to let her down, although, it was often quite controversial or even dangerous. During my art studies (specialization: graphic arts, visualisation) I visited one of the theatres and when I got to the wig-making studio, I just fell in love. The hair and all that is connected with it as a functional art, a construction based on a solid form, and I wanted to know all there was to know about it. Due to that I attended an international course, from which I graduated with honours. Later I worked for the best hair artist in Poland, Ms Jaga Hupało. I absorbed knowledge and was taught by many masters, and now I have my own agent. In both my career and private life I am not limited to work with hair. I co-produce many projects connected with fashion and art, in many different dimensions, but there is always an element of creation.
What drew you to hair styling?
The fact that hair as a substance is limited – which, apart from the right skills, requires lots of creativity to present it in the new light, usually in a very specific context. Hair requirements are different for the opera, theatre, musicals, concerts, photo sessions, and performances. You need to connect many different components – knowledge, a fresh look, skills, and what in my opinion is most the most important, the love for people, even those who are the most difficult. I have total ADHD – I like a system to be based on sincere action and reaction. When you work with living matter and create a new form, you take full responsibility. There is something magical in the moment when the audience, or, what is even more important, a private person, rediscover themselves because of what you have done.
What is your favorite technique to use?
Thanks to many love affairs with different fields of art, I do my best to mix various techniques. At the moment I am focused on the techniques of exotic tribes, which often have only their hands and stuff they can find around to use.
What has been your biggest defining moment in your career?
I am sure that moment is still to come and I can't imagine it not resonating on an international scale. I am very happy every time a person who got into my hands wants to show him- or herself to the world, no matter what day of the week it is. Polish and international publications are also a great emotional payback for the years that I dedicated to the art of hairdressing. This year you could see my stylizations in such magazines as L'officiel, Elle, Kaltblut, i-d, Vice, InStyle and many more.
Can you give us a bit of insight into what the typical creative process behind creating a collection?
I call this process "pleasure through pain". It is a pleasure because something new is approaching, and you cut off everything from before, you search, read, watch, analyze, and sketch to get – an IDEA… And a moment later there is great pain and disappointment because you realize that so much of it already exists, and you want so much to surpass yourself and everybody else! Currently I'm creating an "haute coiffure" collection and I am already running out of walls in the creative process, but luckily I still have some time to finish it.
Is there a specific area you often find yourself looking to for inspiration?
It is constant surveillance of everything and everybody around, looking for pieces that may be found in a seemingly boring entirety. The most reeking street or a class C film may bring about more than all the fashion weeks. I'm always up to date with the works of my "creative rivals". I like to hugely WOW in appreciation of someone's talent. I won't even mention such basics as movies, music, galleries and travel… it's quite obvious. And of course PEOPLE – conversations and dialogues are the richest treasuries of inspiration.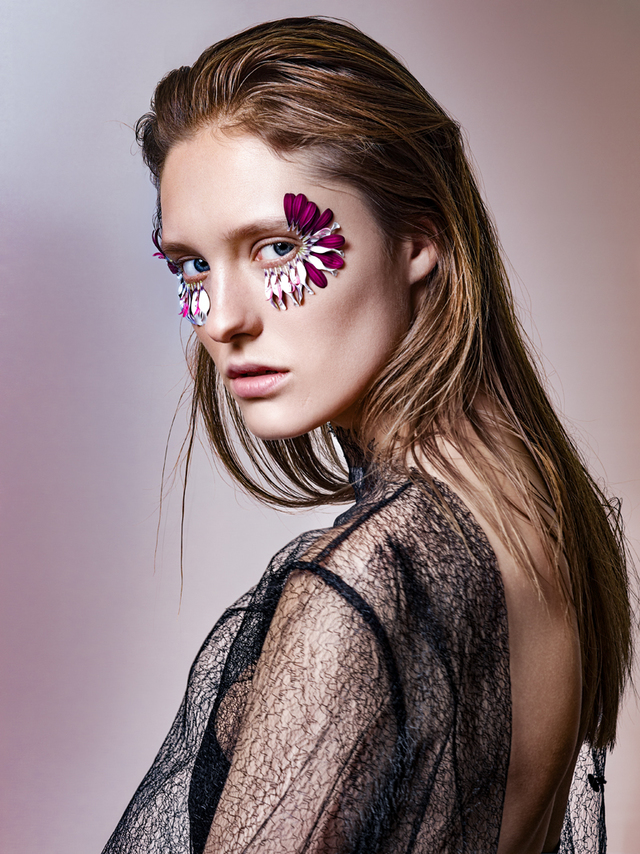 Do you have any rituals to ensure a successful shoot?
Every project is a different story, different energy, and sometimes-even strangers I meet on set for the first time. It is the professionalism that counts, as well as broad horizons, the ability to listen, skills, and of course speed. With my own projects I prefer to work with people I know and feel, they immediately understand the required esthetics, and even if they don't, their minds are highly receptive.
In the worst-case scenario, when everything is a total mess, our arguments only help achieve the final effect.
What is the one product/tool that you can't live without?
Water.
How did you create your style of color?
It must be multilayered. I hate flat, boring colors without life. Colors are emotions and they must be hot. The funny thing is that 90% of my wardrobe is black :)
If you had a superpower, what would it be?
The power to create all the sounds of the world – in any version and scale, but only if I could do it without opening my mouth, not like those howling superheroes in movies. The sounds would spring up out of the blue just like that.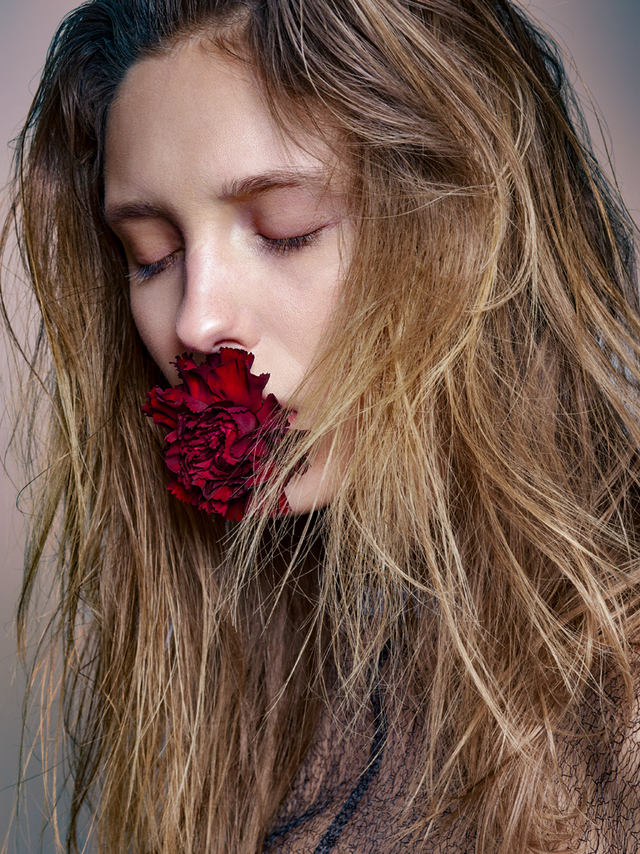 Who were your mentors along the way?
The biographies and autobiographies of the revolutionaries who were not afraid to stand up to those gangs of idiots on the other side, even if it cost them their lives. Many were appreciated only after their death, but they were faithful to their art to the very end. Even if they starved, their art was their ambrosia.
What hair trends can we look forward to this Fall?
It depends if we're talking about the official circulation, dictated by the international magazines and fashion houses, or the trends in those politically incorrect areas. In both cases we need to choose a technically perfect cut and a visionary color – with such a base we can reinterpret ourselves every day in any version we want. And in the 2016/2017 season I am sure that somewhere on at least one of the seven continents we will still be trendy.
---
For even more inspiration, be sure to stalk Sebastian on Bangstyle to see all of his latest uploads.