Color and style: Steven Robertson, Makeup: Barbra Jayne
This latest color by colorpHlex team member, Steven Robertson, will leave anyone green with envy. Steven teamed up with Model/MUA Barbra Jayne to complete this perfectly spring inspired style - If you have thought about dabbling in the pastel tones for a change in hair color, check out this lovely mint green color. Steven details how he got the look using colorpHlex, Redken, and Pravana. See the steps to get this fabulous look!
---
Hair Before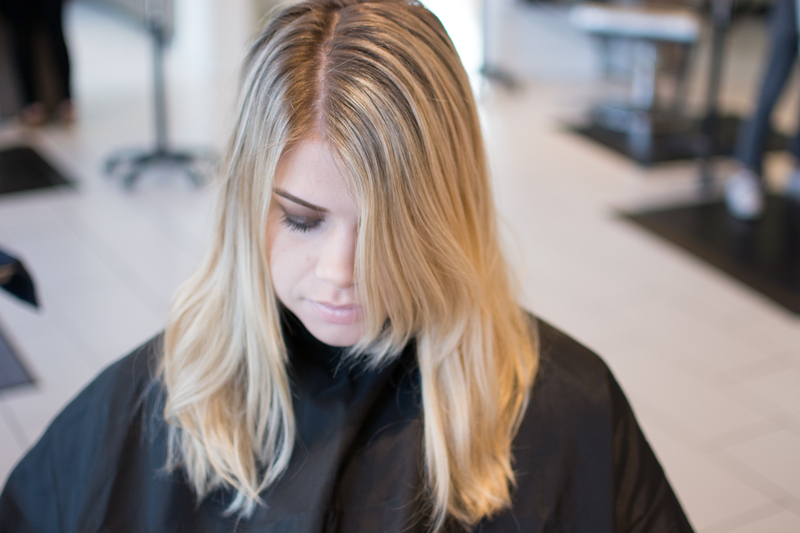 ​
The Steps:
Step 1: Highlight Retouch

Formulation: Redken Flashlift + 20 vol + ColorpHlex - Apply to new growth of highlight
Formulation: Redken Flashlift + 10 vol + ColorpHlex - Pulled through ends of previous highlights if and when I felt they were too golden.​
Begin in front-left section
​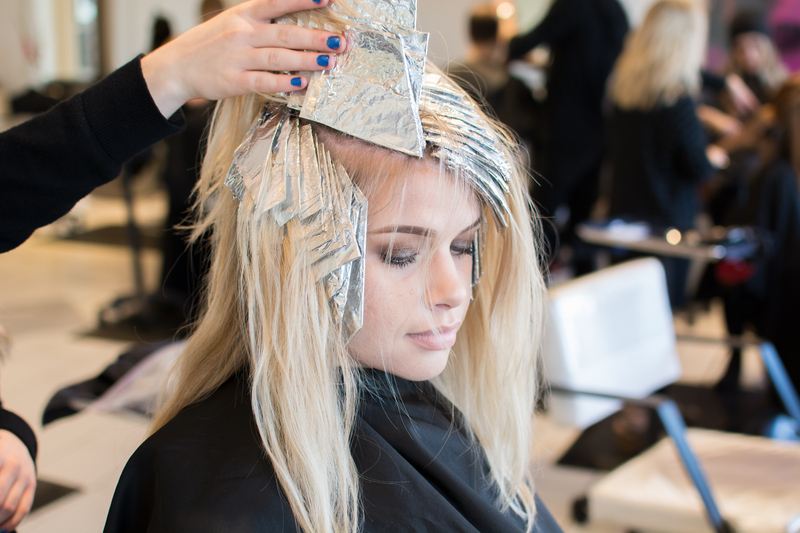 ​
Diagonal-back angle mimic's natural hairline. Baby weaves (no slicing). Some hairlines are more steep than others. Allows for a prettier/softer color when pulled back in to a pony tail (which everyone does, so don't pretend your clients style their hair every waking moment!).
Section works to behind the ear.
​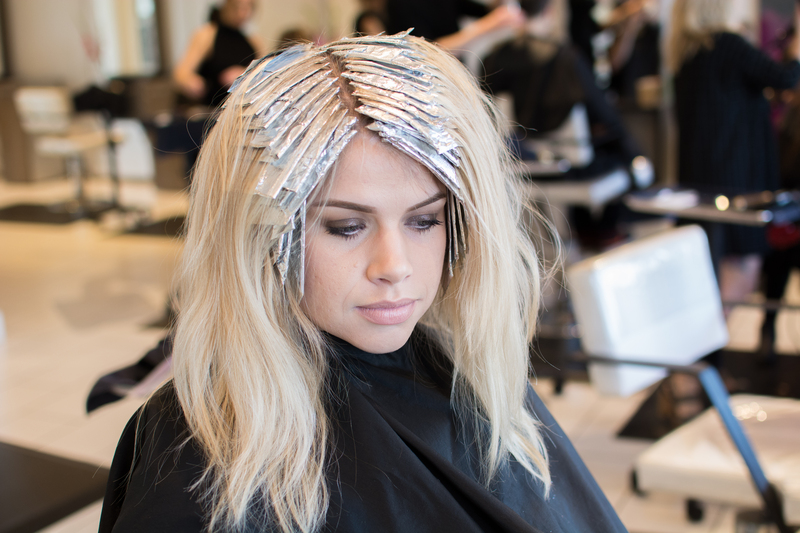 Start top section (depending on your foiling speed, you may need to start on front-right for even processing from left to right). Top section follows straight back along the natural recession line and natural part line.
Diagonal-back angle that mimics natural hairline. Baby weaves (no slicing). Again, specific to client's natural hairline. Angles vary from person to person, but sections should be parallel to their natural hairline for a softer color when pulled in to a pony tail.
Section works into crown.
​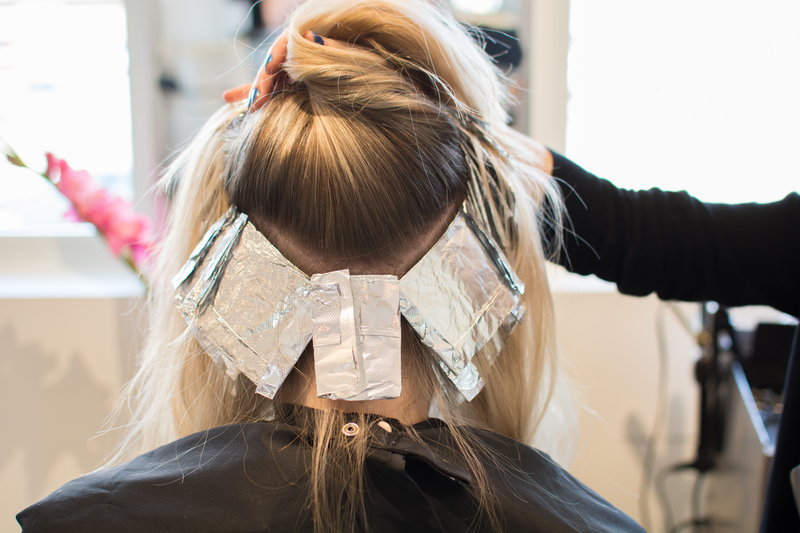 ​​​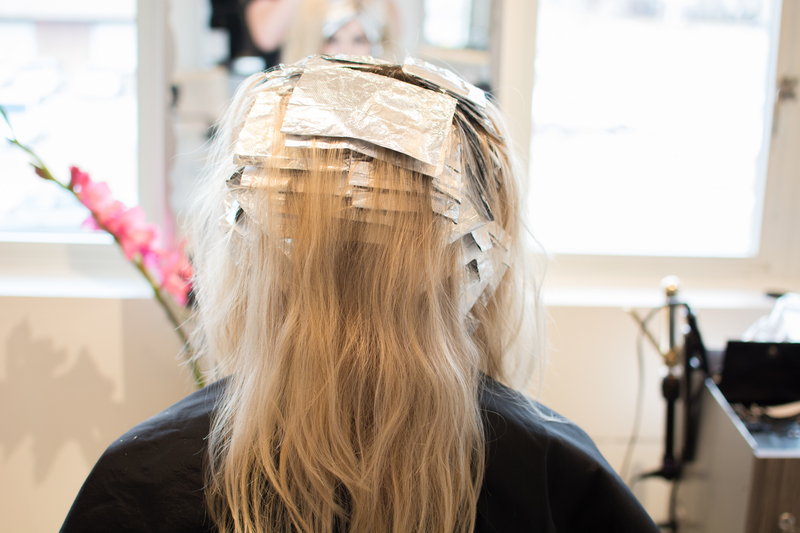 First 6 foils (3 on each side) mimic the natural hairline on the both left and right, allowing for a softer color transition when pony tailed. Baby weaves (no slicing). Once those are completed, I begin working horizontally upwards until the section becomes too wide for the foils. When the section becomes too wide, I do 3 foils again that mimic each side hairline, to narrow the center back to a comfortable width. Continue until the top
Process until all highlights are a level 10. Pale yellow. Rinse. Shampoo. ColorpHlex Step 2 for 10 minutes. Rinse again. Towel dry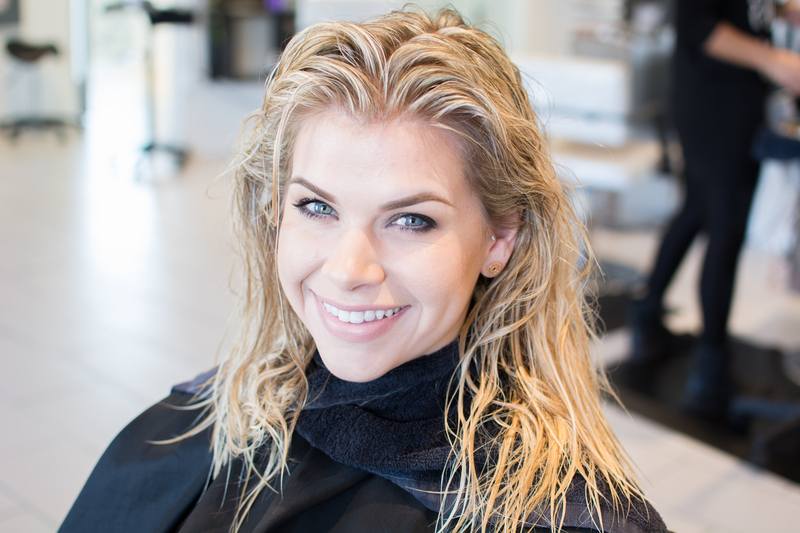 Formulation: Pravana Pastels Mystical Mint (3 tubes) + 2 pea size a droplets of Pravana Vivids Green (to add a touch of saturation). Vivid will HEAVILY saturate pastels, so be careful and very light handed when mixing in vivid in to a pastel.

Apply Pravana mixture to damp, towel dried hair (for added color longevity, apply to dry hair!). Work product evenly throughout hair with fingers using a scissor motion, pressing the color in to the hair
​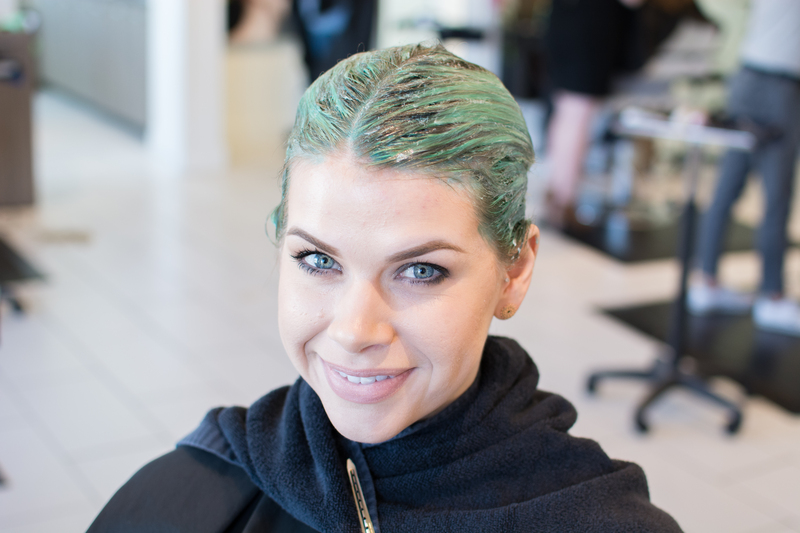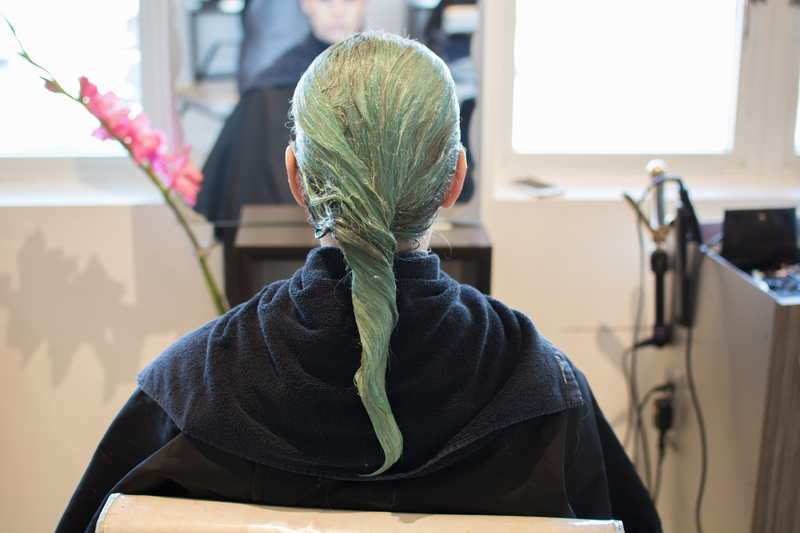 Let process for 15 minutes.
Rinse. Condition. No shampoo.
The End.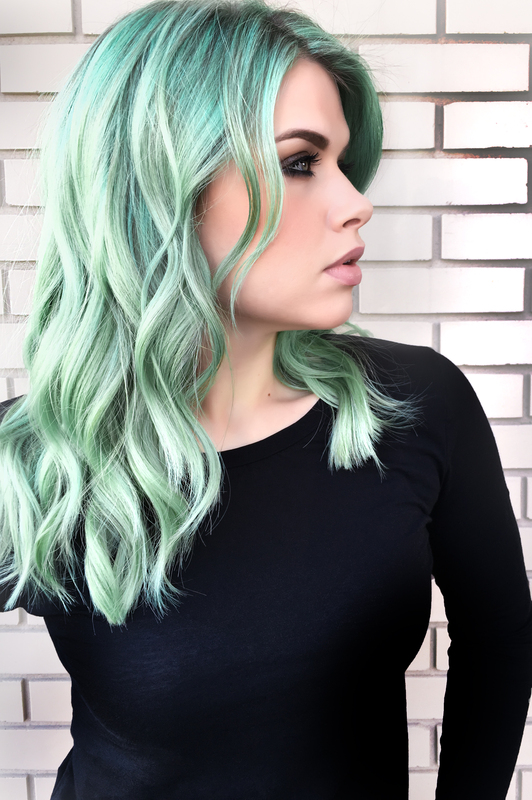 The best way to combat breakage is to stop it before it even starts. Using colorpHlex with your color services will help save the hair from harmful damage and enhance color! Learn more about incorporating colorpHlex into your color services.
---
Be sure to check out Steven's work on Instagram: @stevenrobertsonhair, Facebook: Steven Robertson Hair, and his website: www.stevenrobertsonhair.com , and be sure to check out his amazing Makeup Artist Barbra on Instagram: @barbrajayne