Last year, the glitter roots hair trend blew up Instagram. And while sequins and sparkles in hairstyles are clearly making a comeback, most of us don't want to deal with glitter on our pillows for the rest of our lives. Thankfully, KEVIN.MURPHY STYLE.MASTER Sarah Lund has an alternative technique to keep up with the trend: hair foiling!
Below are the steps to achieve the look, which can be transformed with silver, gold, or copper fleck foil to accentuate any hair color. We think this look adds the perfect amount of sparkle for Christmas and New Year's and can also be played down for a more wearable, everyday look.
First, prep damp hair with a setting lotion and rough dry into your strands. You'll want to look for a product that will give volume and longevity, like ANTI.GRAVITY.SPRAY.
Next, set hair on a large curling iron, holding horizontally, so hair falls into waves instead of curls. Once cooled, smooth over with a brush and a working hairspray like SESSION.SPRAY to add hold and shine. his aerosol provides a firm, weightless lasting hold with natural fragrance oils and a UV shield for colour protection.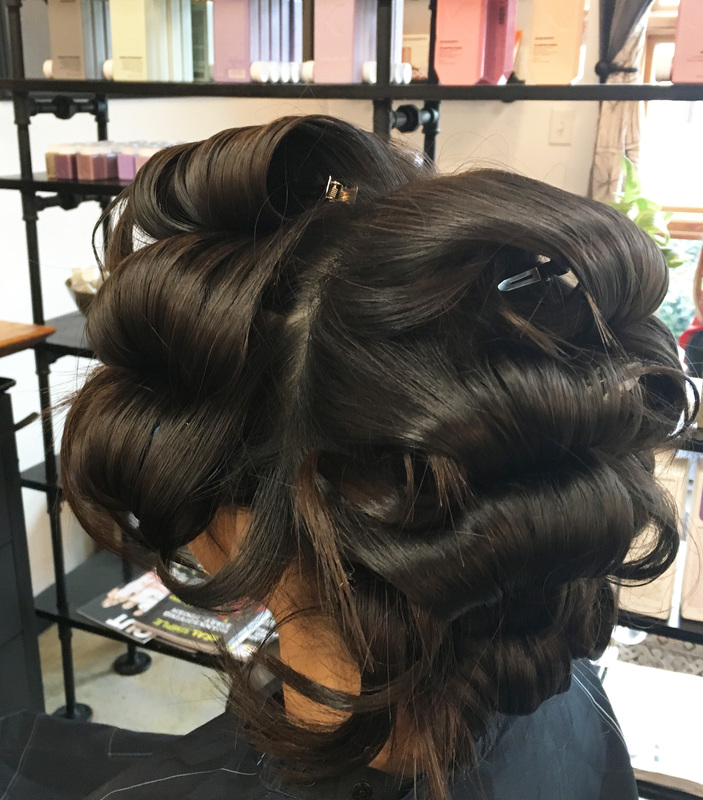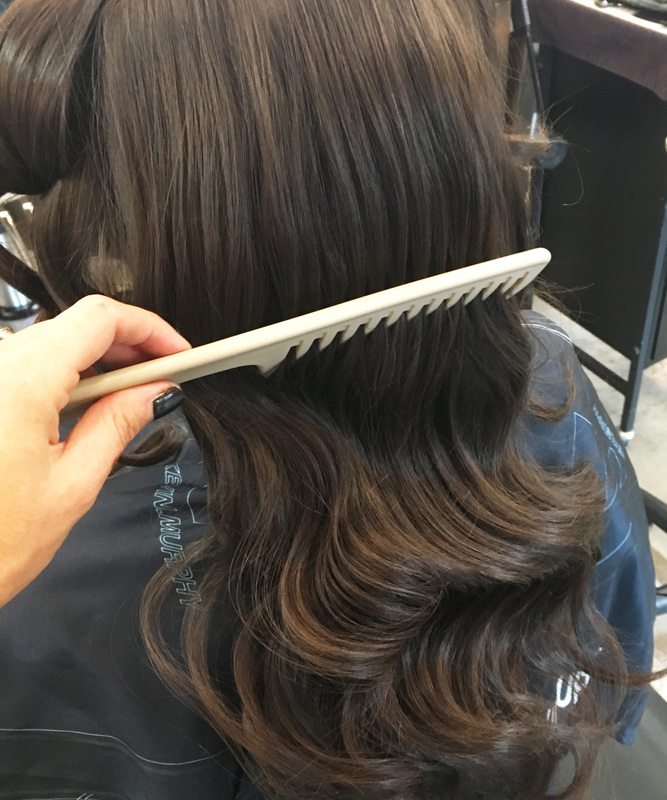 Now it's time to determine where you would like to add your foiling. It looks amazing along the part line or in the hair tucked behind your ear around the hairline. Remember, this is a statement, so a little goes a long way!
You want to concentrate SESSION.SPRAY wherever you want the foil to stick. You will be fanning it out later, so make sure to cover a smaller area than what you want your finished result to cover. Allow the spray to become tacky and gently place the foil flecks randomly on the section, patting in with a small makeup brush. Spray over everything and allow to completely dry.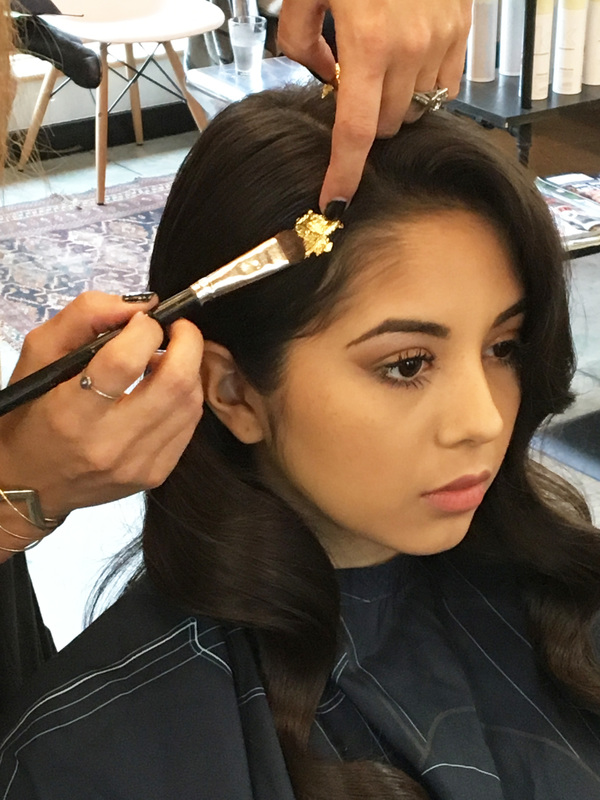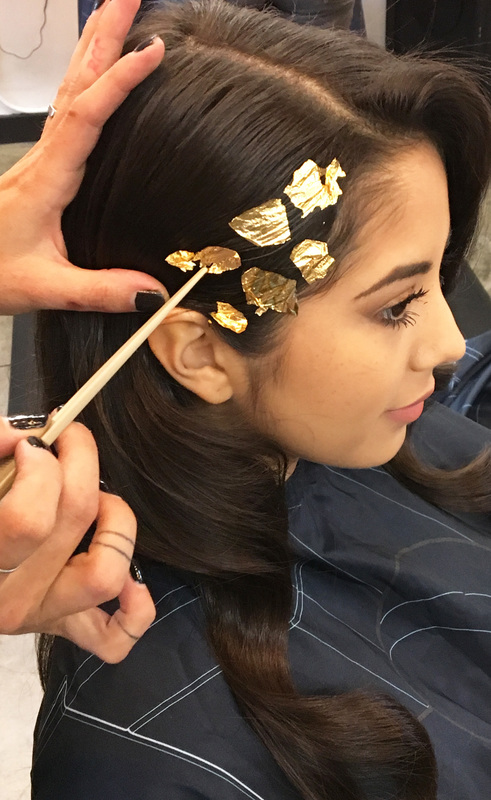 Lastly, use an eyeshadow brush to lightly tap and drag the foil to break apart the pieces. Allow small bits to fall into the hair for added glamour and voila!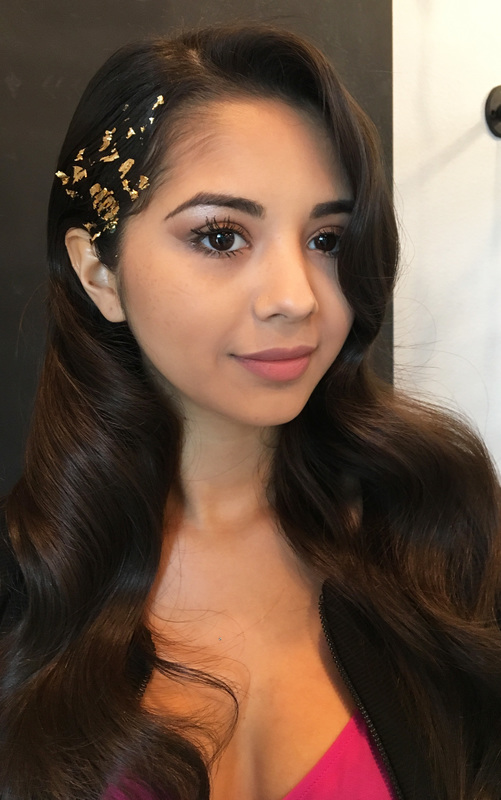 ---
What do you think about the latest style of the season? Sound off below and tag your creations on Instagram so we can see your holiday looks!