There were a few products on the market that were just ok, but didn't quite meet Scumbag standards. Leen and Bertus are a pair of old school barbers that need the right formula to enhance their creations and give their clients the proper tools at home, and thus Reuzel was born, a line made out of necessity. 
Reuzel Pomade – Red High Shine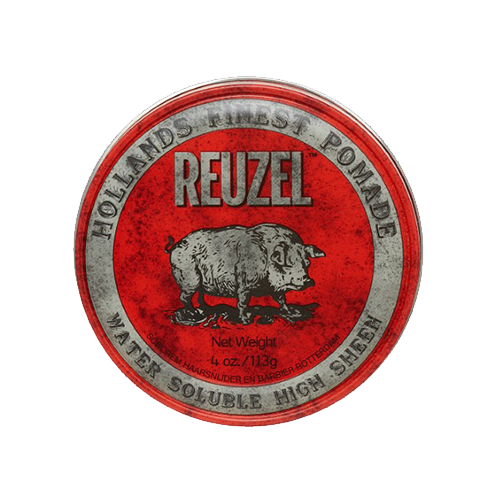 A super concentrated pomade that works on any hair thickness or texture, if you're looking for great hold with supreme shine, Red is your match. With the subtle smell of vanilla cola, this water-soluble formula holds your hair like a wax while washing out like a gel. This formula won't flake or fall apart when you need it most, rest assured that it will give you great looking hair, holding it in place all day.
Reuzel Grease – Green Medium Hold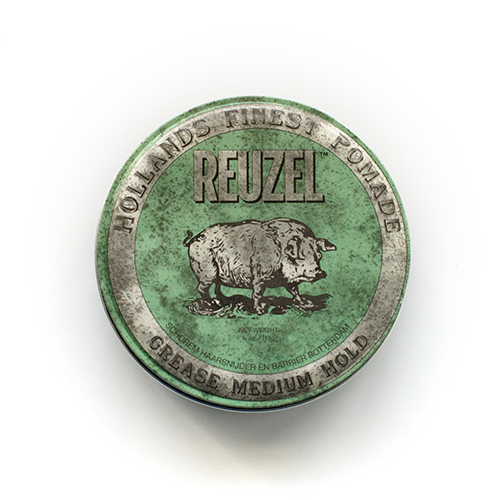 Get rid of your gel and move on to the Green stuff. This formula is wax and oil based and gives you a medium hold while dabbling with shine. For a style that holds without looking like you're piling it on, this product can conquer even your kinkiest curls and thickest textures and leave everyone around you with a hint of apple peppermint to remember you by.
Reuzel Heavy Grease – Pink Heavy Hold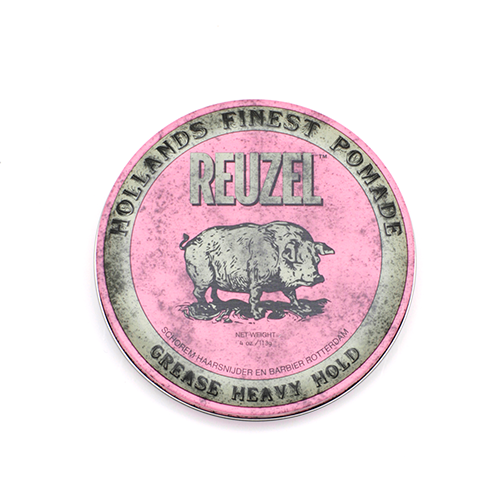 With Pink, your hair isn't going anywhere. This wax and oil based grease boasts a heavy hold with a medium shine finish. Perfect for normal to thick textures, this grease will hold you right where you need it to most. This heavy hitter gives off the sweet smell of apple salsa to match the punch it packs.
Reuzel Pomade – Blue Strong Hold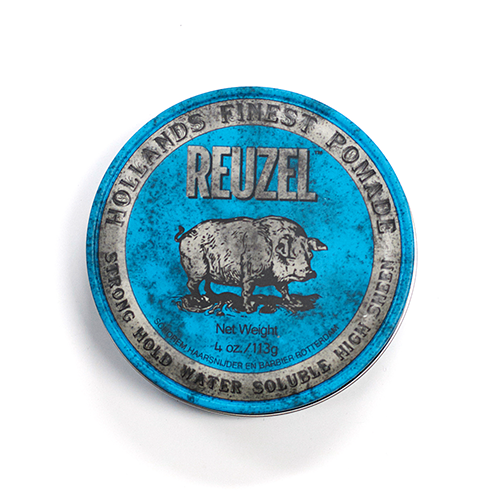 Hold your hair back with this vanilla wood scented high shine pomade. It will embrace even the most stubborn hair as it ebbs and flows throughout the day. With the way it holds your Quiff you would never know it's water-soluble, and washes out like a gel.
Crafting the perfect Pompadour and accentuating the perfect fade are everything in the Scumbag world, their craft is their honor and their patrons sport their art every day. Get your hair in line and keep it in shape with Reuzel, made tough for the best Scumbags on earth.