Cover Style: Demelza Button
Who wants to spend all weekend primping? We didn't think so… In this tutorial you'll learn how to save time while still being able to look flawless. The key to creating the perfect waves, sans iron, is to work with tools that are professional grade. For your benefit, we've been testing out a few new blow dryers and fell in love with the Parlux Power Light dryer. Not just because of it's power, control, and light design, it also comes in ROSEGOLD - game changer. Having a high powered, ceramic and iconic dryer will cut your styling time in half, while creating shine, volume, curl and bounce in your blowout.
---
To get your waves on lock, prep hair with a texturizing spray throughout the mid shaft to ends. Our favorites are Texturising Hair Spray, HAIR.RESORT spray, and UN.DONE texture. To protect the hair, add a dash of heat protectant serum to the ends and comb through with a paddle brush.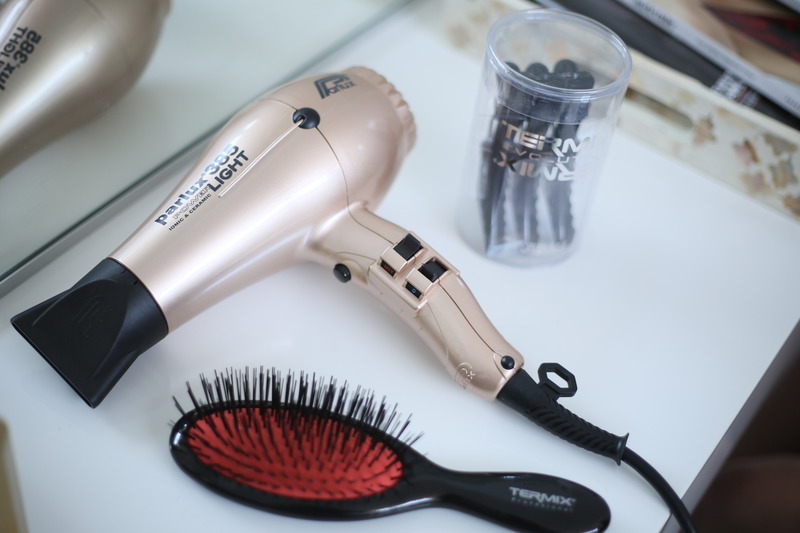 The key to this look is the sectioning. Take clean sections, pinning back areas you are not working in, and dry each section completely before moving on to the next. Start in the front and dry completely before moving to the back. Once in the back, begin at the nape and work your way up to the crown. Sectioning is extremely important because you want to create curls within each section without laying wet hair on previously dried hair, which is why you need to keep clean sections.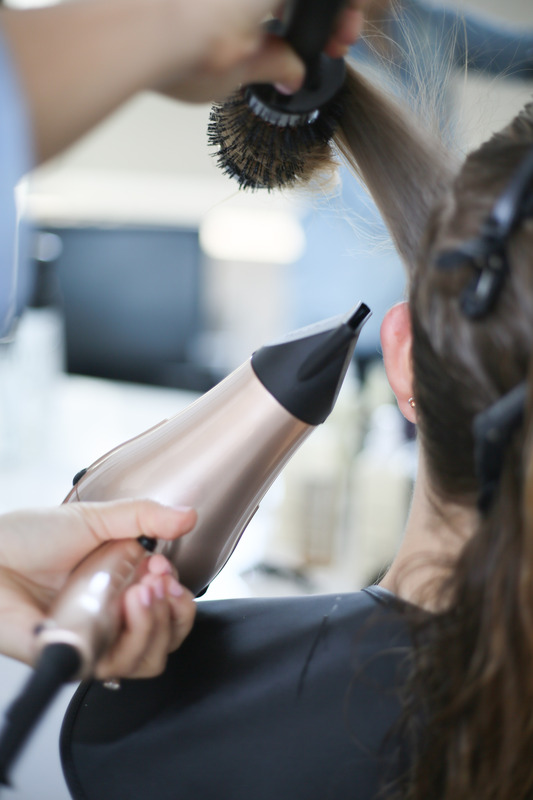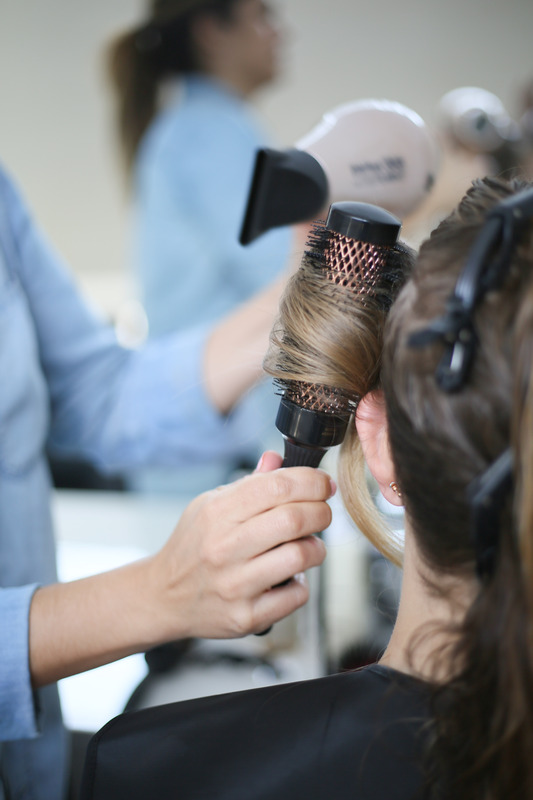 To create this wave we used a technique we like to call "the flip". Essentially as you are drying your strands you will twirl the hair around the brush and flip it with your wrist to create a ribboning effect. (This motion is similar to the way you unravel hair from a curling iron). Go over each section continually with this "flipping" motion until hair is completely dry. If done properly you will have a perfect curl, to help curl hold more (if needed) you can set a pin curl with a small clip.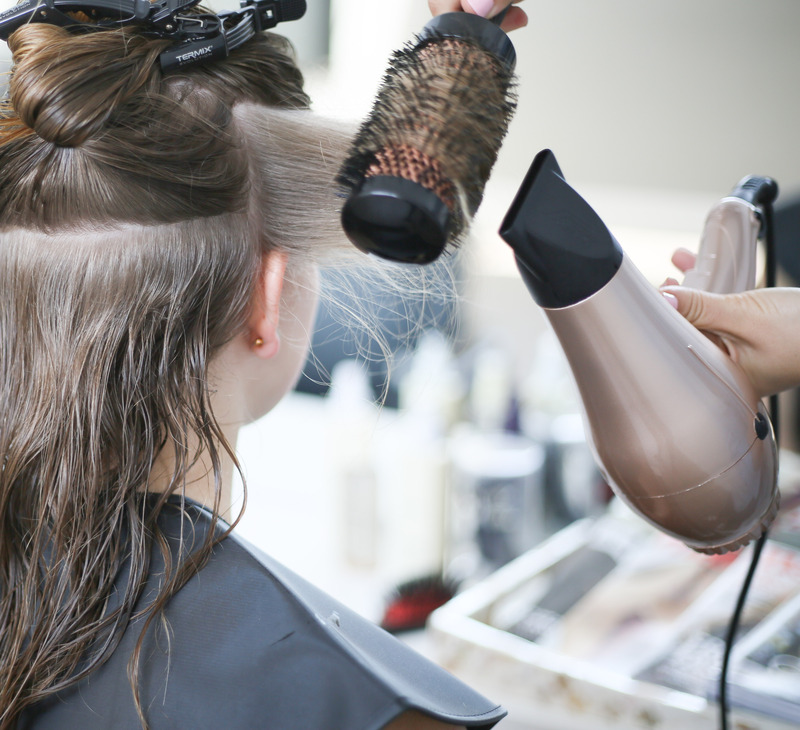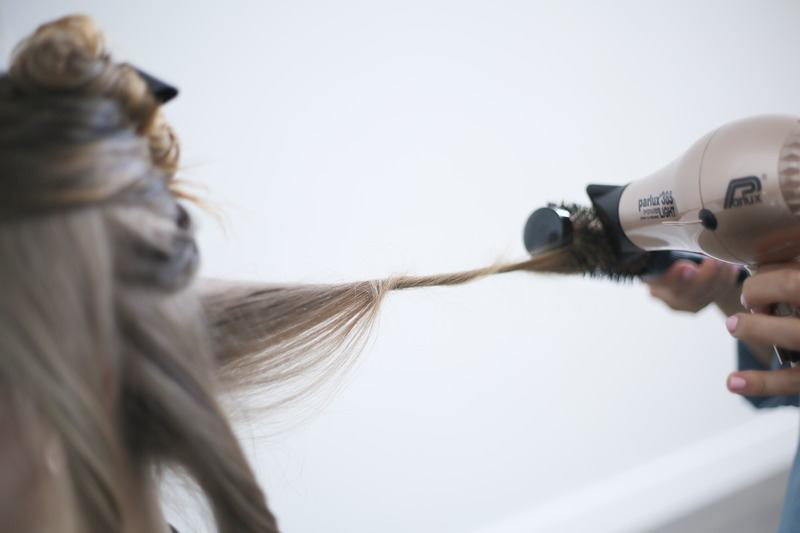 Once you've dried the entire head, spray throughout with a flex hold hairspray. Once hair is cool begin to rake your fingers through the curls to break them up into waves. The more you touch it, the looser it will be so rake accordingly. When you have the level of wave you desire, give it one last spritz of hairspray and you're out the door!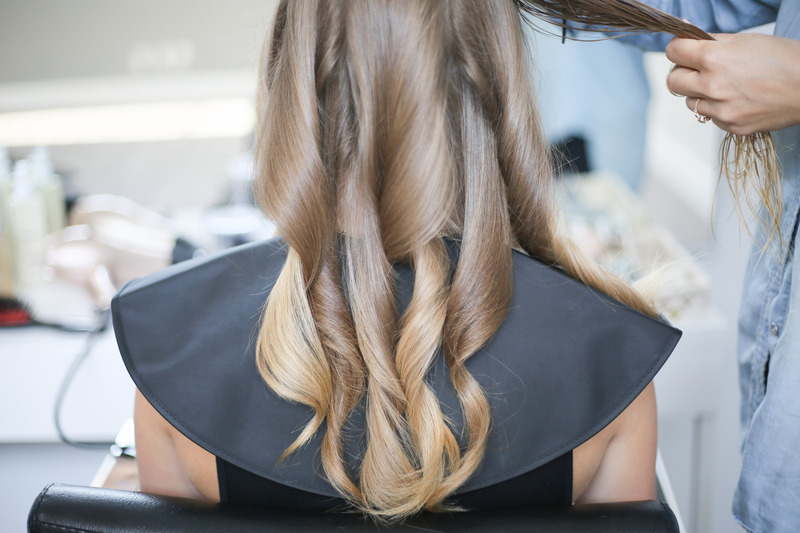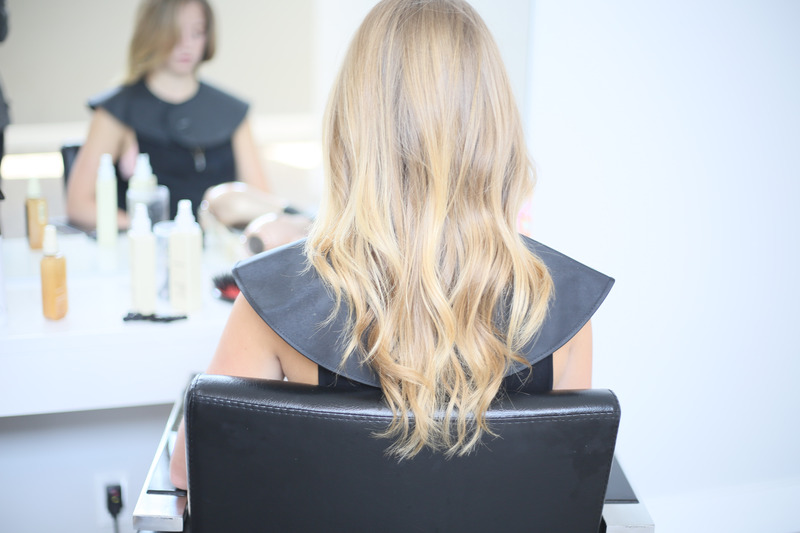 For this tutorial we used the new Parlux 385 Power Light ionic & ceramic dryer, which dries your strands from the inside out - preventing excess damage. This dryer not only saved us time, it allowed us to use less product due to its ionic/ceramic technology. As hair dryers go, this one is the Maserati of hair dryers. Weighing only 15.95 oz. it helps combat wrist fatigue and allows for faster efficiency in movements. With a built in silencer, you'll still be able to hear your music or listen to your clients as you dry - something everyone usually struggles with. This weekend treat yourself, and your hair!
Need this dryer in your life? Pick it up online at PARLUXUS.COM or GlamourBeautyCenter.com!