Cover Style: Tracey Smith
There's one more day left, and although you'd rather draw a long bath and get a massage, you don't want to miss out on today's activities. By now you're dehydrated and feeling lifeless, luckily we've got a style plan worked out for you. (In case you missed Day 1 and Day 2 Prep, check them out now!)
Since your weekend is almost over, go out with a bang!
DRY Shampoo is your best friend, luckily the White COLOR.BUG is a pocket sized version that you can take anywhere and works wonders as a dry shampoo. By day 3 you've probably given up and although your jean cut-offs are calling your name, you're not shaving your legs again. How to solve this? Get everyone to look at your hair instead - COLOR.BUG it up and braid it babe! Use the white COLOR.BUG at the root and rub away, this will cover up the oils left over from the nights before.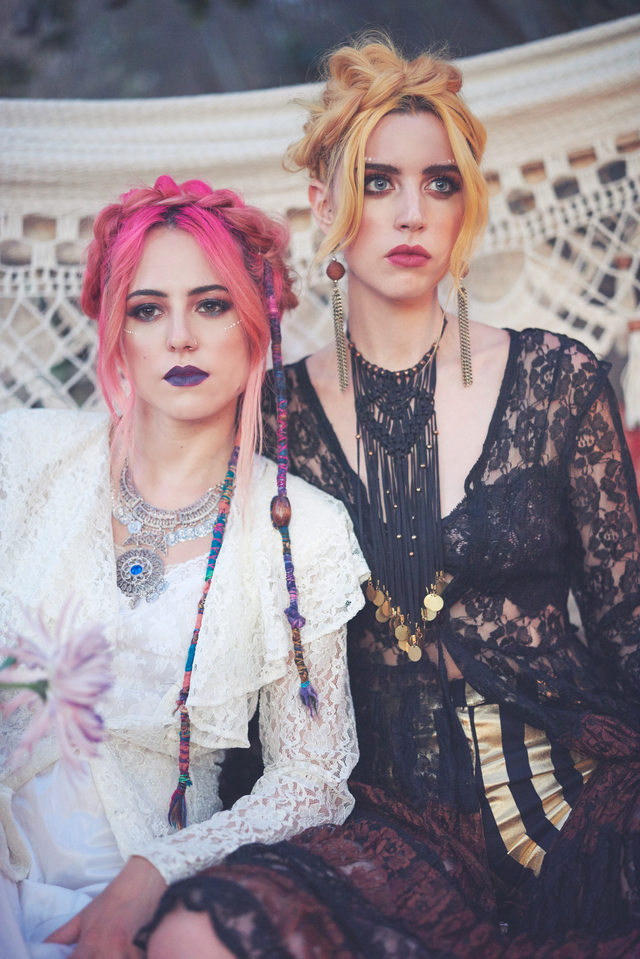 Style: The Gypsy Bazaar
Add a little more life to your hair with some colour for the final day. Pick your favorite accent color, whether it is shimmer gold, neon, pink, purple or orange, and play away with the COLOR.BUG. Adding streaks to your hair will perk up your fishtail just in time to see Sia.
---
For more tips and tutorials check out Day 1 and Day 2, to see the prep you missed!
P.S. The COLOR.BUG's on sale right now, since Flash Tats are soooo last year you can grab the whole lot of COLOR.BUG's and be the cool kid at Coachella.