If you haven't heard about Hair Tapestries yet, you are definitely missing out. This trend is sure to take the runway in upcoming fashion weeks. With the revival of weaving in art, tapestries, and textiles, hair tapestries were bound to happen and we are so happy to unveil these pieces along with a how-to, from hair artist Vanessa Whitmarsh, to get these looks.
---
To prep this model's hair, I cut a blunt perimeter and short baby fringe. Each tapestry piece was prepped and woven on extensions using ribbon. To create the fringe I used a red thread and attached each piece to the model's hairline. Once I attached the hairpieces to the hairline I cut them to my desired length to create contrast while continuing to blend. To finish I flat ironed the hair and finished with Aveda Air Control.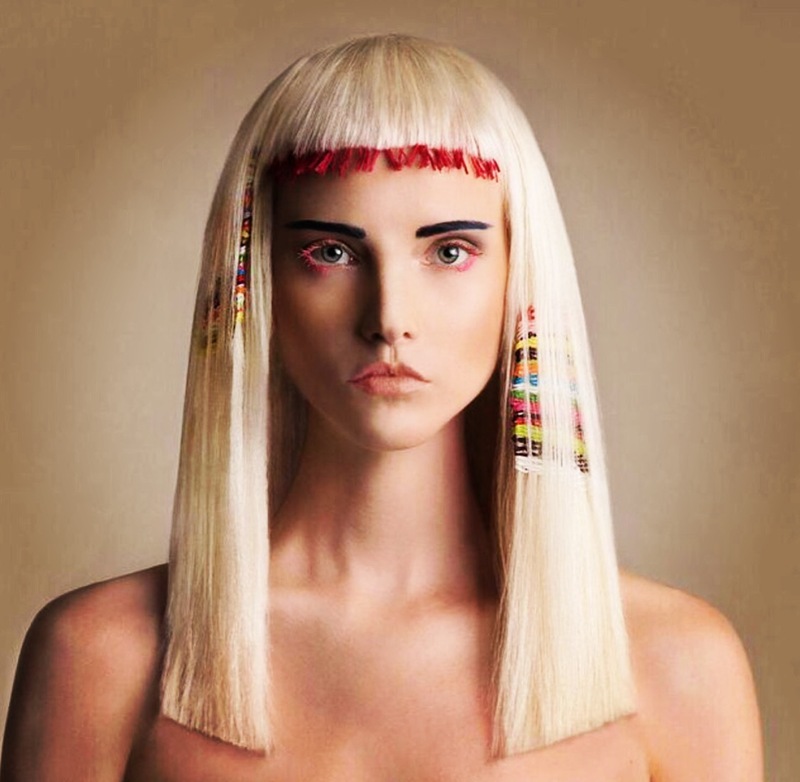 ---
I made this wig by pulling different colored thread through a wig cap. Once on the model I cut the length and fringe and used Aveda Grooming Clay to scrunch the thread and give it wavy texture.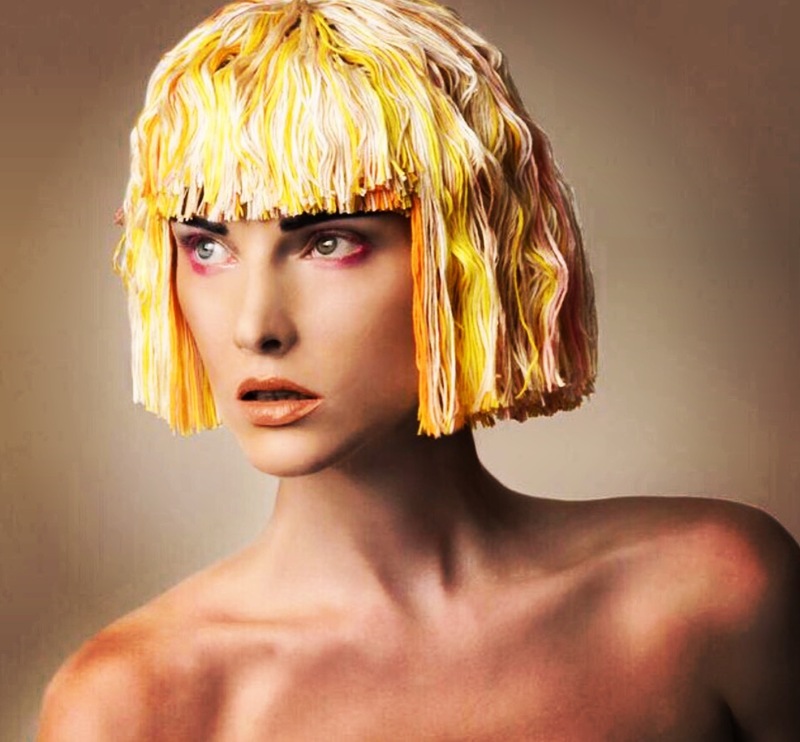 ---
For this piece I used ribbon and pink/peach thread to make wefts. On the model I cut round layers and then attached thread wefts in hairline in between layers. I cut the tapestries to mirror fringe and simulate long pieces over ear. I then finished the style using Aveda Control Force.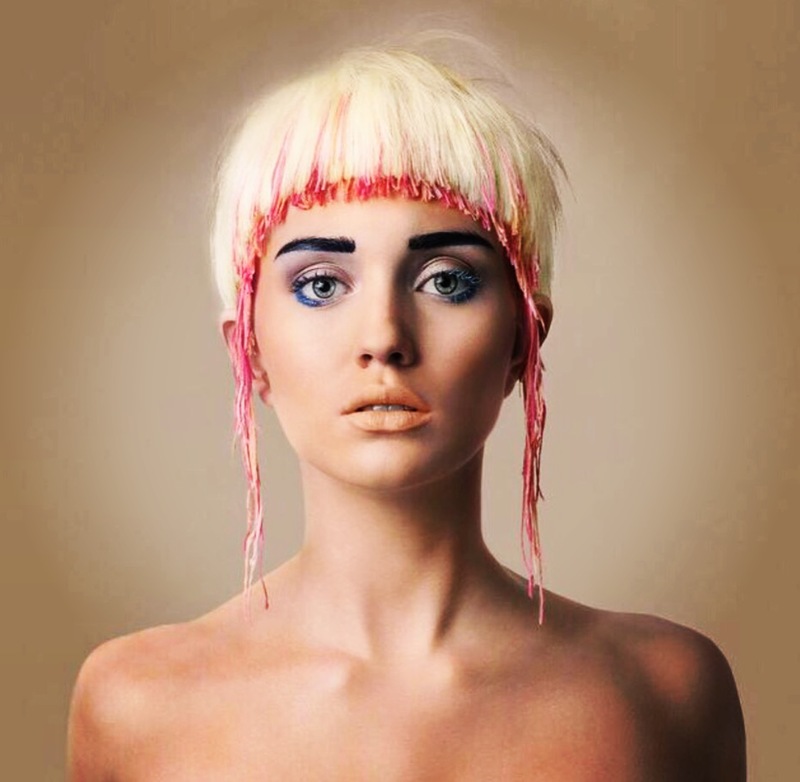 ---
To emulate tapestry I wove thread through 1-2" sections of hair, creating color blocks. Then used Aveda Volumizing Tonic, Defining Whip, and a curling rod to make waves in hair to give it movement.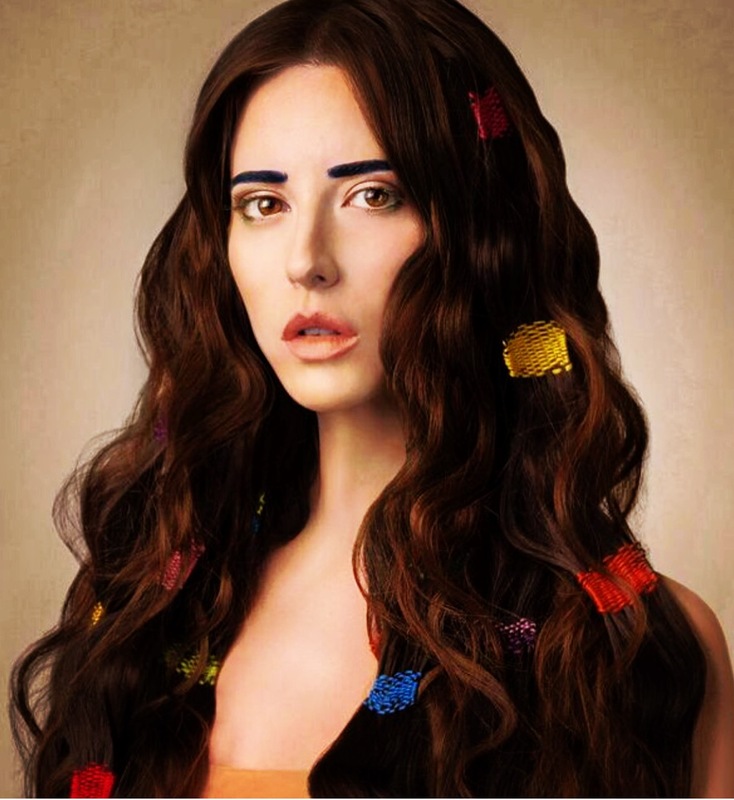 ---
This colorful creation was constructing by wig wrapping the model's hair with Aveda Phomollient and then covering the wig wrap with double sided tape. I then proceeded to layer the head with different lengths and colors of thread, twisting and looping to create a short crop.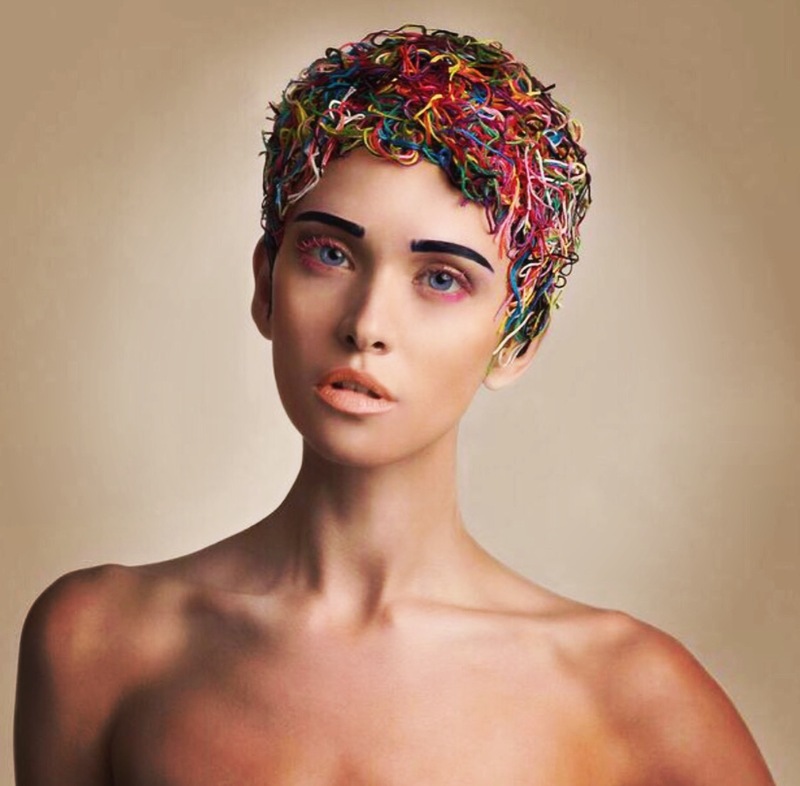 ---
Behind the scenes of the making of these amazing pieces!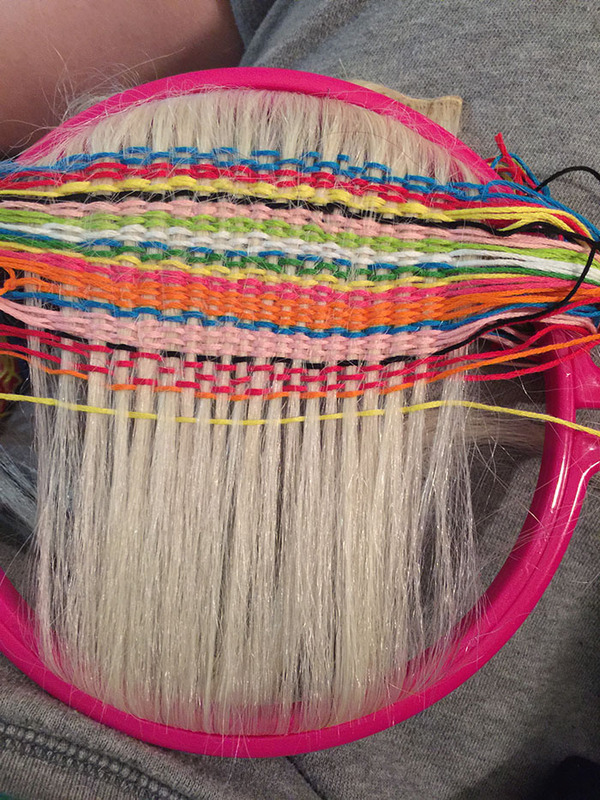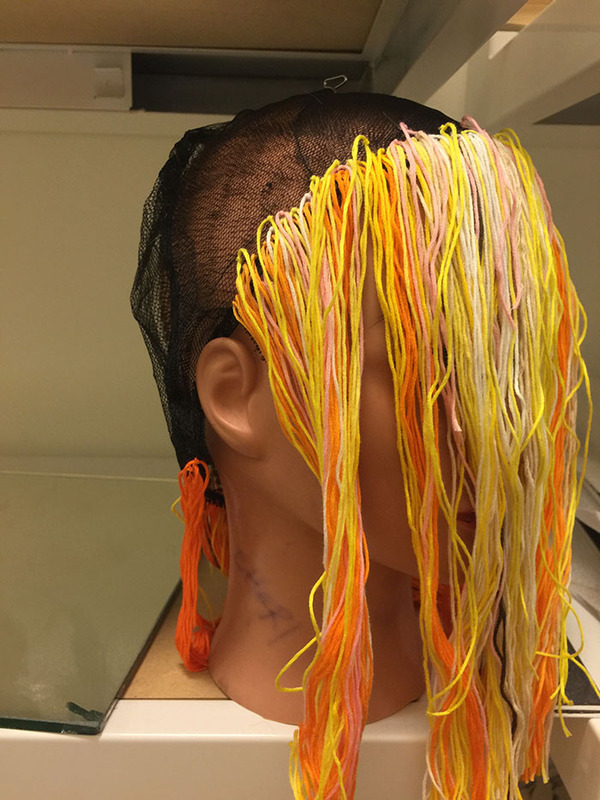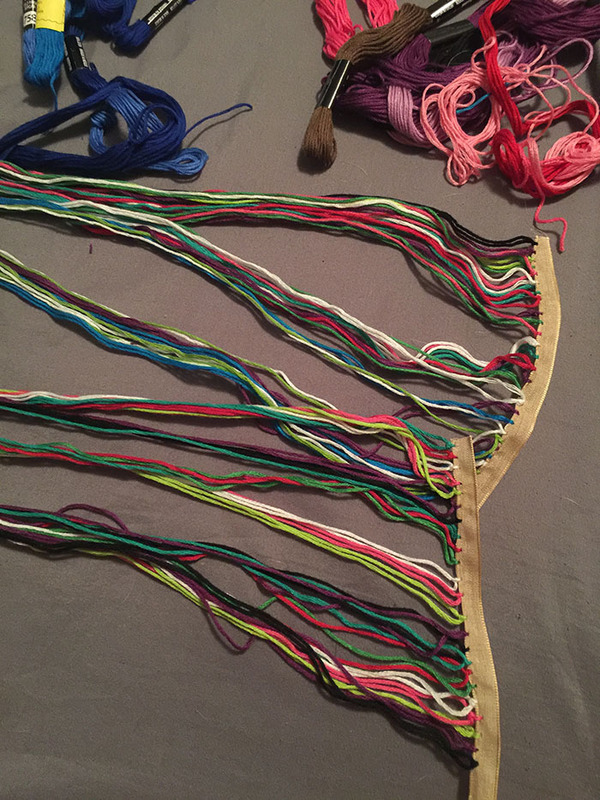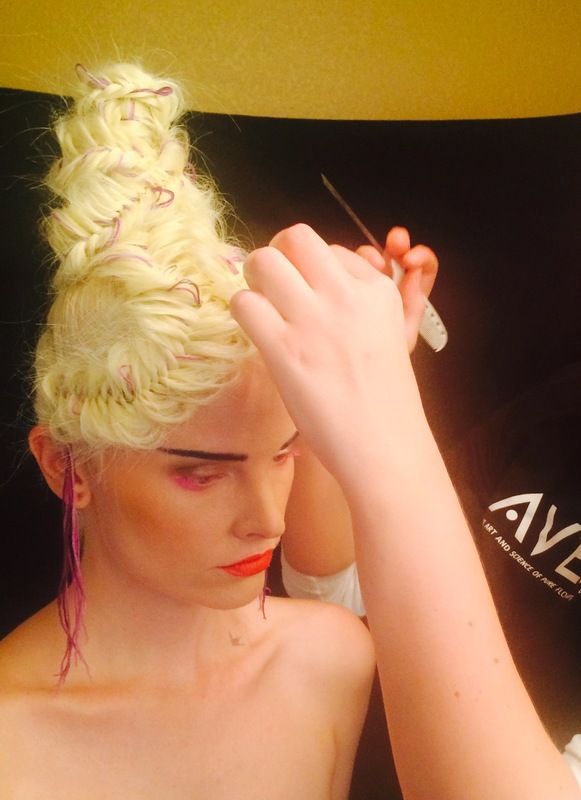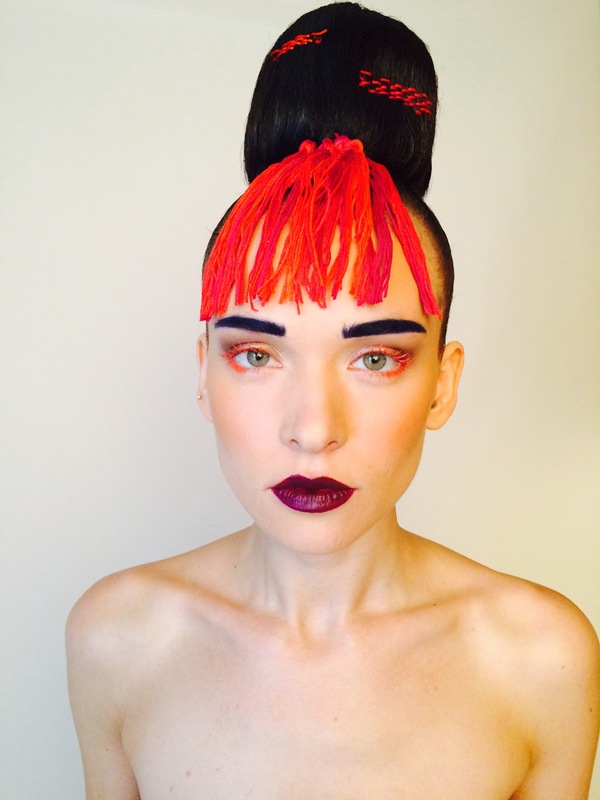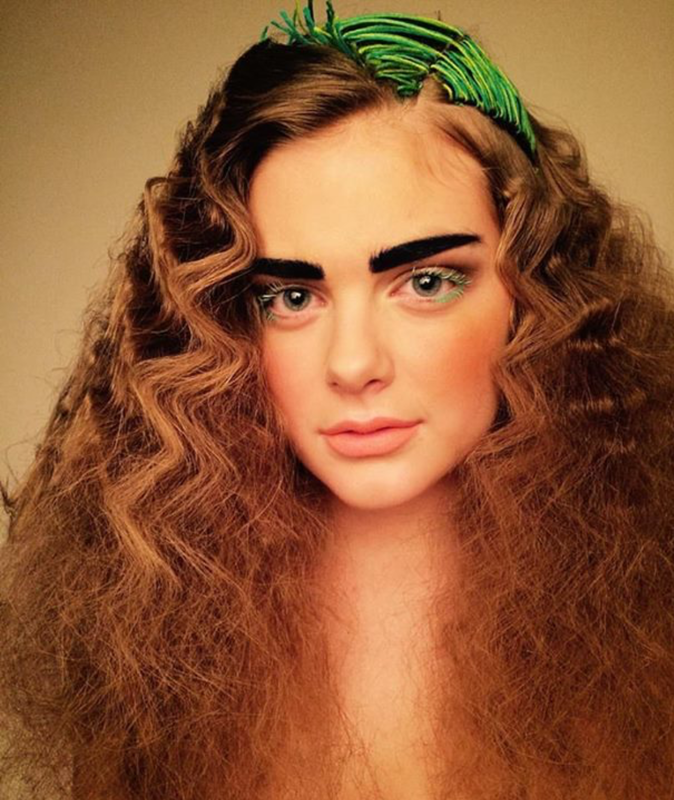 Is this the modern take on hair wraps? Let us know what you think about this trend in the comments! Be sure to stalk Vanessa Whitmarsh on Bangstyle to see her latest creations and inspiration!
---
Credits:
Hair: Vanessa Whitmarsh
MUA: Hannah Wyman
Photographer: Maria Bernal