Here's the thing about texture, it doesn't discriminate - texture products can be used on hair of any length and type to achieve various looks from edgy styles to etherial strands. Whether your hair needs to be freshened up or you want a second day look, Texturising Volume Spray should be in your everyday routine. 
Add volume whether your hair is freshly dried or is on its second day. You might love your hair when you first get a blowout, except the fact that it won't hold certain styles. It may have been blown out too straight to be curled, or simply falls flat because of it's softness. Texturising spray fixes this by adding the perfect amount of grit to your tendrils to create hold and volume. 
Fix or create second day hair - because texturising volume spray has dry shampoo qualities, it can be used to create hair reminiscent of "2nd day hair" or extend that 2nd day hair to look even better on day three! By spritzing hair you'll be adding volume it might lack on day two, or that you need on day one!
Pump up your pony - Ponytails are a go-to on days you feel like wearing a bold lip and drop earrings. Adding volume to your pony will only enhance your overall look by creating a thicker base for more drama. Prepping hair with texturising volume spray before pulling it back ensures it will stay in place all day or night long! 
Tousle Your Texture - Whether you're donning curls, waves, straight, or air dried - tousling it just makes everything better. Apply Texturising spray on dry locks and mess it up a bit with your fingers - Strategically pull your curls apart, rough up waves, or bump your base for volume.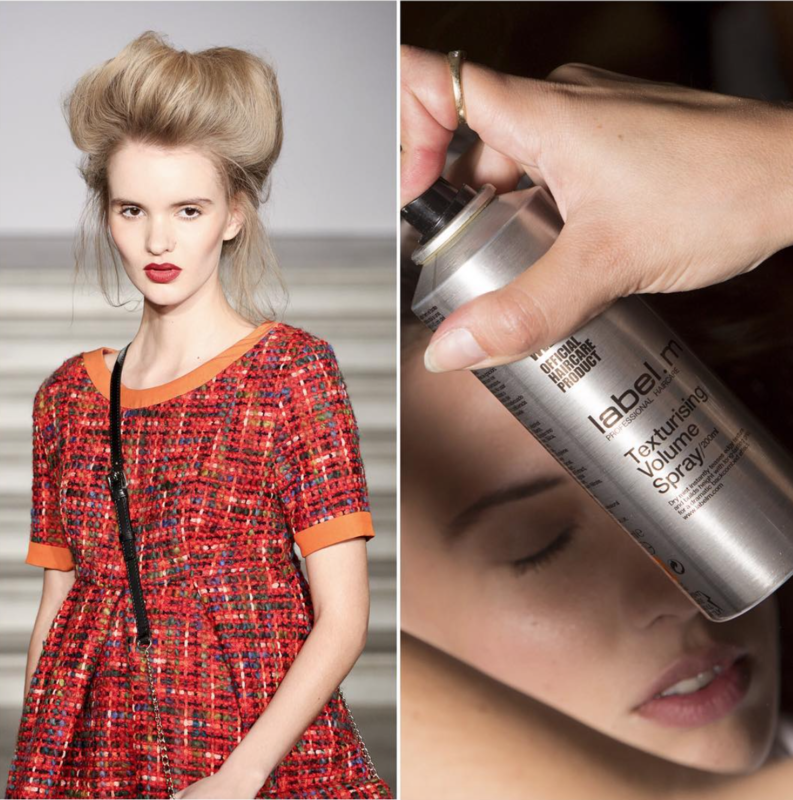 With the consistency of Texturising spray you'll be loving your locks all week long, no matter when you wash it!
---
Be sure to stalk label.m on Bangstyle to see all of their latest style tips!