As humans, we always want what we can't have. If we have short hair; we want it long and if we have long hair; we want it shorter. Instead of waiting for it to grow or chopping it all off in the moment, this never-ending need for change can be satisfied with the STITCH. If longer is what you're looking for; check out this STITCH-tail style. If you're looking for a shorter feel without taking scissors to your strands try this 2-way STITCH style to satisfy your cravings.
1. From ear to ear, make a 1-inch section around the hairline.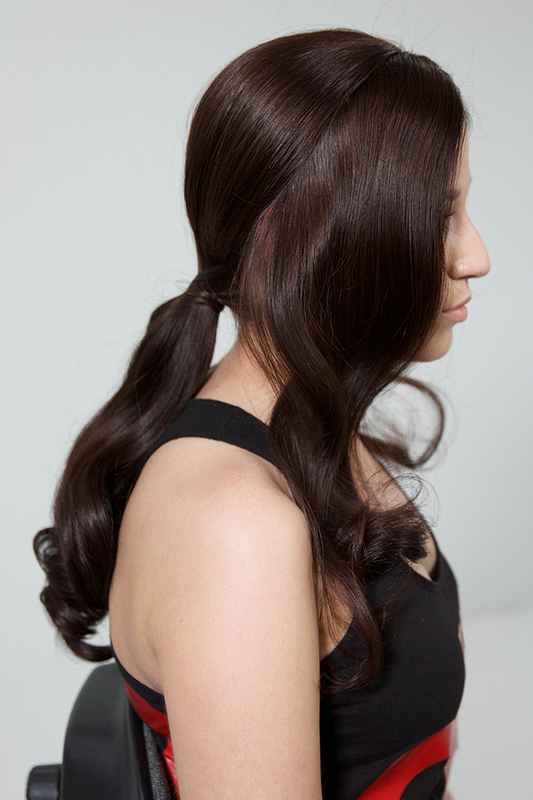 2. Gather the rest of the hair into a ponytail and use STITCH to secure. TIP: Add hairspray to a wrapped ponytail and blow-dry to make more secure.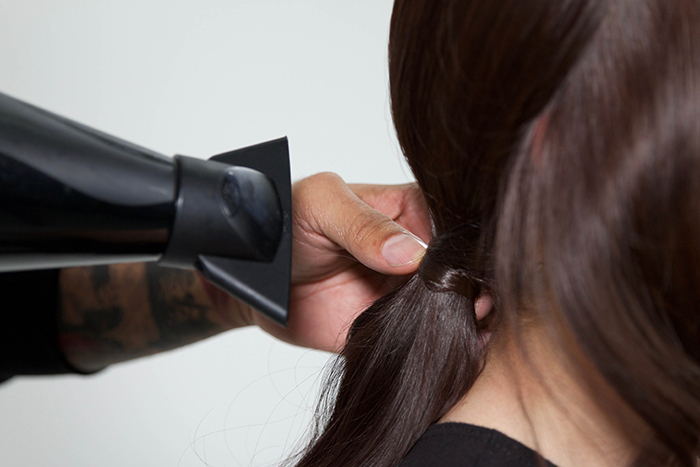 3. Part the front section into five and, starting at the bottom, STITCH back toward the occipital bone. Repeat on the other side. TIP: To ensure continuity, STITCH the top tails down into the nape.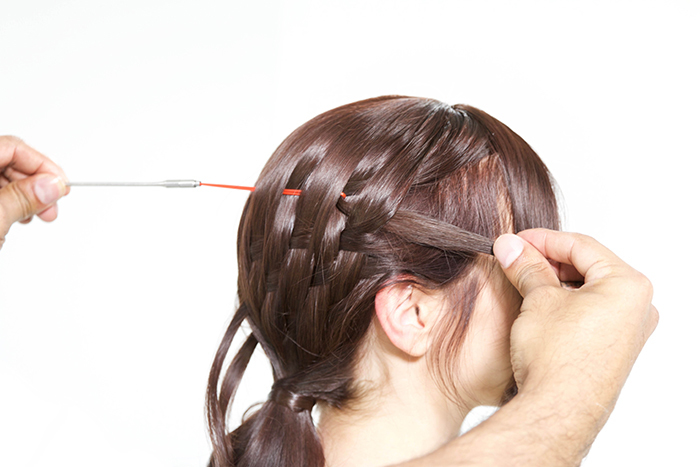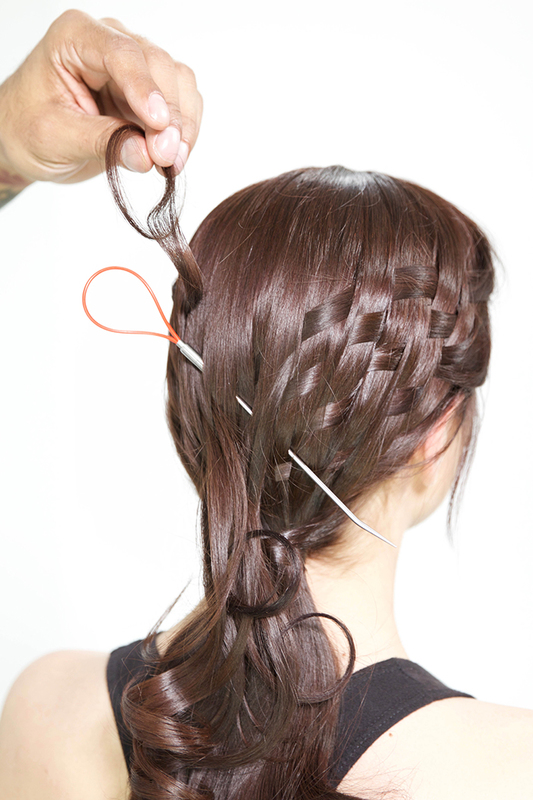 4. Preset with curls or curl the section in the ponytail. Pinch strands to aerate and add romantic volume to the ponytail.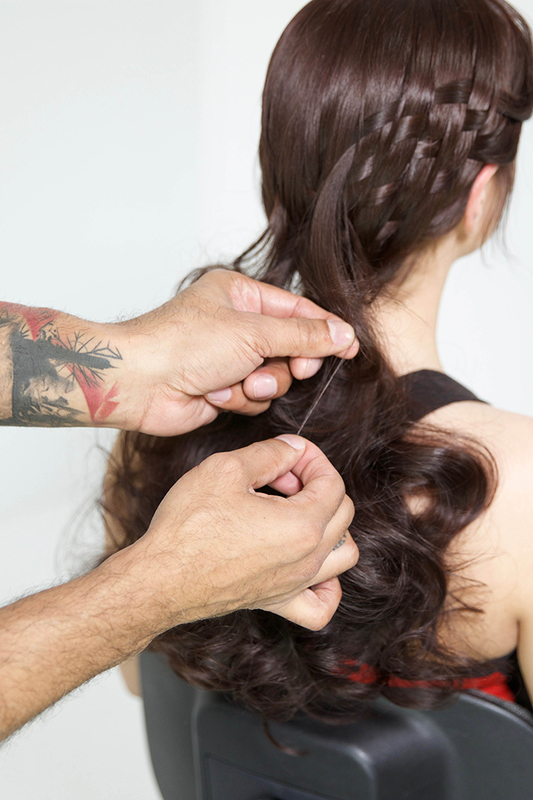 5. Pinch to aerate the hair above the ponytail as well. TIP: Push curls all the way into the head to meld into the hairstyle, so you can't tell that the tails came from the STITCH.
Finish with hairspray and your first look is done!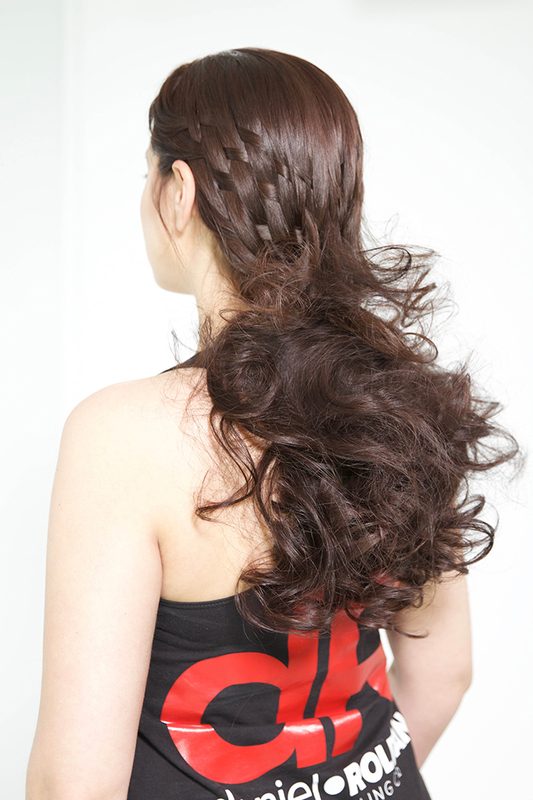 Wear this Style Two Ways!
To modify this style, STITCH the bottom of the ponytail by looping it back into the nape. You can also STITCH some pieces across. Adjust and soften to create a romantic look.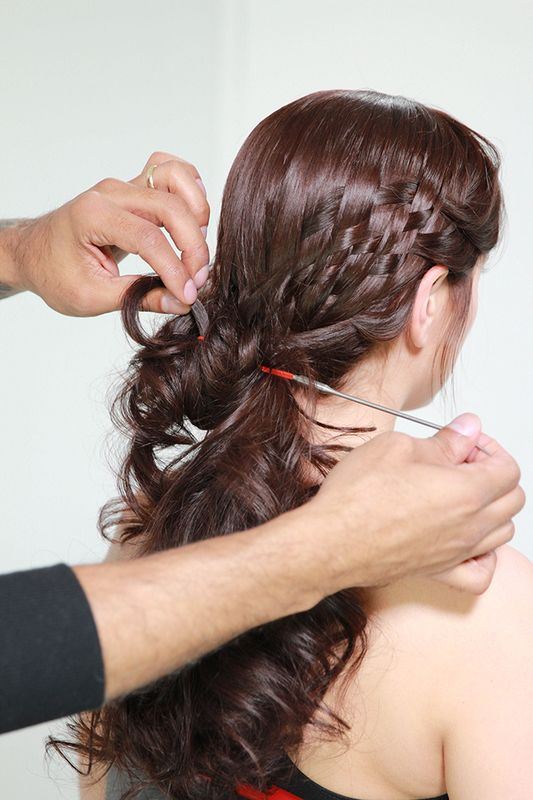 Once you re-STITCH, lace the ends to lock into place. If you open it up and make it airy, it will stay.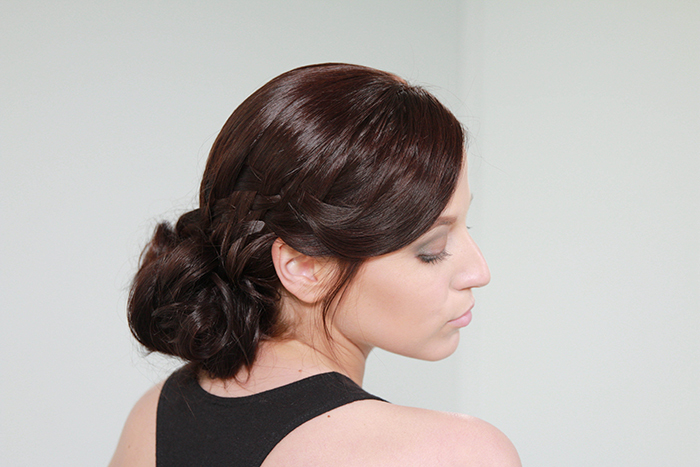 Love this look?! There are even more styles to choose from with the STITCH. Be sure to visit us on Facebook, Instagram and YouTube for more tutorials & don't forget to pick up your favorite Daniel Roldan tools in the Bangstyle Store!