Cover: Joey Scandizzo, AHFA Australian Hairdresser of the Year 2016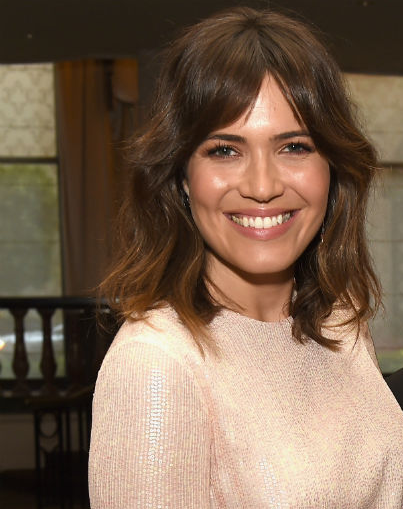 The 70's are BACK! The Shag made a strong appearance last year on runways and in magazines, but this year... celebs like Mandy Moore are pairing the shag with a heavy (center parted) fringe for a relaxed chic look. This hot emerging style works perfectly in a lose topknot or air dried, embracing your naturally loose waves. Either way you wear it, you're sure to set off a new hair trend in your circle of friends!
How To Get The Look?
Ask your hairdresser for a long layered lob with a heavy fringe. Let them know that you want a cut that exaggerates your hair's natural texture. Also, never be afraid to show your hairdresser an image of what you're after. A visual reference makes our job easier.
- Joey Scandizzo, Creative Director, Eleven Australia
For this style, it's vital that hair is in a good condition. Using a good quality moisture shampoo, conditioner and a leave in treatment keeps unwanted flyaways in check and prevents split ends. When styling, use products that work with your natural texture and add movement like Sea Salt Texture Spray and I Want Body Volume Spray. Try these quick tips to get the look: 1. Start by prepping damp hair with Miracle Hair Treatment and comb through. 2. Apply I Want Body Volume Spray through roots to ends. 3. Blowdry until hair is 80% dry. Use a medium size round brush to smooth out fringe and create a soft wave through mid-lengths and ends. Once hair is dry, apply I Want Body Volume Powder wherever extra texture is needed!
---
Want to know all the latest trends? Be sure to follow the trend report and stay tuned for the latest tips and inspiration from our favorite stylists!