New talent around the world continues to delight and inspire us. Benjamin Madle, musician turned hairdresser is on that list. We asked the up and coming UK Stylist to give us an inside look into his newest collection. Here's what he had to say....
What was the inspiration for your latest collection?
The inspiration for the 'Pure' collection from wanting to create a collection that was all about the hair nothing else; no over the top makeup, no clothing, no distractions from the hair at all. I really kept the team to the bare bones on each shoot I would do the hair and take the photographs, my make up artist Justine would do the makeup and the model would do her thing. I shot the collection over 9 months not shooting more than 1 model a day ensuring I got the exact look I wanted from each girl.
What is your favorite part of the creative shoot process?
That's a tricky one! I really enjoyed the whole process with this collection from the first thought to taking the last photograph it just took off. I really enjoyed taking the photographs for this collection as it really improved my hair work seeing the hair through the lens gave me a completely different perspective on the way I now work with hair on shoots and in the salon.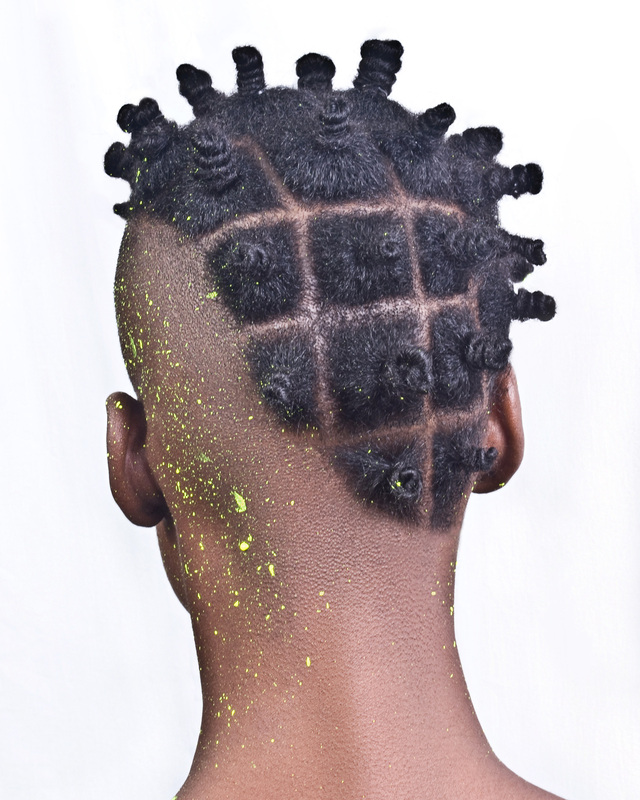 When did you know hairstyling was the career for you? What other careers did you consider?
I came to hairdressing later on than most, I started training at 22. Prior to that I was in a band for a while, I worked in bars and golf clubs so I'd had a good look around before I got to hair. My parents have a salon where I still work after 7 years (its just me my mum and my dad along with our Saturday girl working at HeadHunters) and I had left my previous job working in a bar and my dad said to come and work in the salon for a bit, so I did. I then went to college to get my bits of paper and it took off from there. I really decided around 3 years ago that hairdressing is for me it just clicked and stopped feeling like work. Hairdressing has given me a lot of opportunities working on shows, shoots meeting and working with some incredible people.
Who are your style icons? Favorite brands and designers?
David Bowie is one, purely for his chameleon approach to his look and his art. As for designers Alexander McQueen of course is in there for his mind blowing shows and his little twists on traditional clothing that make it wearable yet quirky. I also really like a designer called Lenie Boya. I've had the privilege of working with her on her London Fashion Week shows for a few seasons her work ethic and designs are incredible!
How do they influence your hair creations?
I think the Bowie influences would be my need to ever evolve my work I tend to do one thing and then move on to something completely different. This year I finished the 'Pure' collection which is all about hair then moved on to my 'Atmospherics collection which I worked on with my artist friend Catriona Robertson which involved illuminating hair pieces and dresses made of light bulbs so a vast contrast in looks! Mcqueen influences me more on my hair show work. I always try to add a touch of the unexpected in my shows and make them a little bit more like a theatre production than just a plain hair show. McQueen also influences my in my salon work. I always like to when possible add a twist to my work it maybe a classic bob but it will have a little bit of a twist to it still a really commercial cut but with a little edge to it to make it stand out!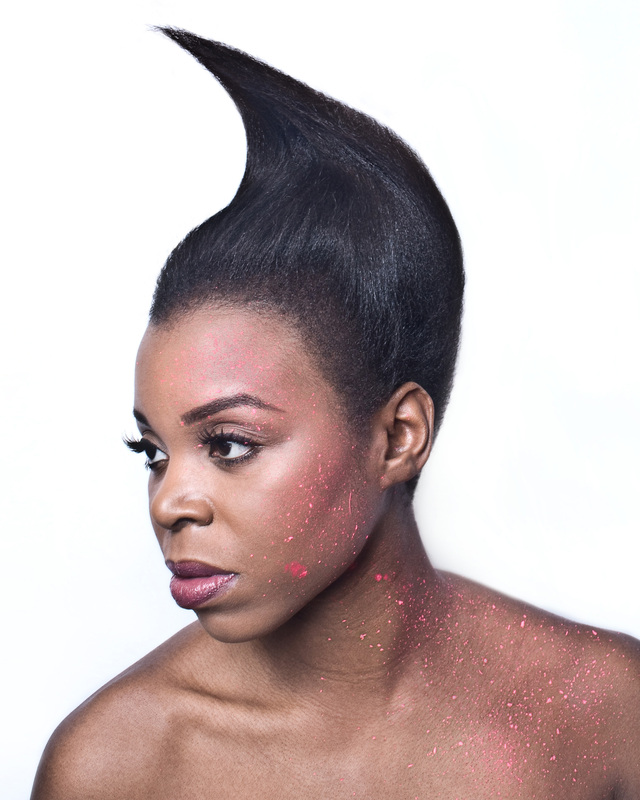 Do you have a favorite show or collection you've worked on? What was it and why did it make such a big impression on you?
I have a couple! London fashion week in September 2013 as that was the first time I was approached to lead a team of stylist that was quite a nice feeling I'd worked on about 50 shows as an assistant then got a phone call out of the blue asking if I'd be interested in leading a team of course I said yes instantly.
The other was working on the in house shows for Lanvin last year , that was quite something. Being asked to do that and working for such a prestigious brand was a great feeling, beautifully tailored clothing as well!
Do you have a mentor? What's the most important lesson they have taught you?
I don't have a mentor. I was lucky enough to be a finalist for Global Synergy last year, it was only 3 days of mentoring but what I learnt from it was incredible Emiliano Vitalefrom e salon in Austrailia orgainised the whole thing. We had demos from all sorts of people Richard Ashforth from Saco blew me away with his cutting demo it was like watching ballet! My mum and dad are obviously influencers in my work "just get on with it" has always been a phrase around our house and once it sinks in that's pretty valuable as well as a phrase Emiliano said, " There is no such thing as trying, you do or you don't." Both are great pieces of advice that affect all aspects in life.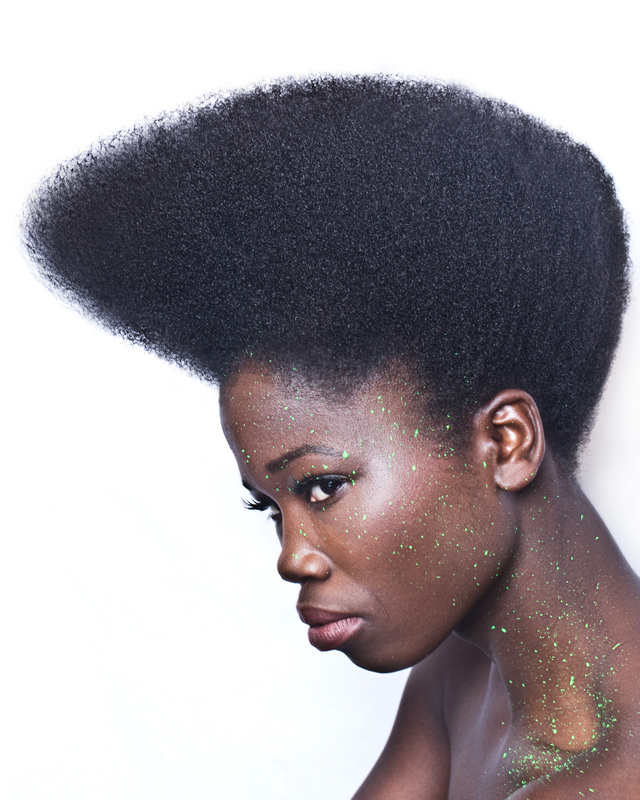 What are you working on now? What's a typical day like for you?
At the moment I'm in the early stages of planning next years collections, as well as preparing for some hair shows in September which I am excited about. I am also leading my team at London Fashion Week working I am working with 15 different designers this year so it'll be a bit hectic to say the least!
My typical day is:
7:30 am up quick shower bit of breakfast out of the house by 8
8:30 am arrive at the salon and check what's going on in my column for the day and get the towels folded, the sections cleaned and make the salon look ship shape
9am until 6 pm clients and usually preparing for a shoot or show in any gaps that may appear.
6pm off home and catch up on the salons and my personal social media
6:30pm onwards home chill out watch a bit of tele and bed ready for the next day!
What is on your "bucket" list?
I am going to go to Berlin for a bit soon to live there whilst still commuting to the UK for my clients and session work, I just want to soak up some of the amazingly creative vibes over there. (So that's a thing that's nearly ticked off the list)
Id like to one day have a theatre hair show of my own so I could really push the production to another level.
I'd like to win a BHA, or two or three.
I'd also like to expand HeadHunters ( my families salon) into different areas maybe education, definitely more salons and possibly internationally.
Be sure to Stalk Benjamin Madle on Bangstyle to keep up on all his hair art!