It's the beginning of the year. A fresh start and you have resolutions for everything! Spend less money, go to the gym more, call your mom more frequently, walk the dog more than once a day. Why stop there?!
Why not add: More frequent visits to the salon to your list, only let the pros color your hair and style it more often so you look as good on the outside as you now feel on the inside. Thank you LA Fitness, we will keep coming for a few more months until we decide we like the view from the couch better.
Styling your hair more often doesn't mean you have to take hours and hours in the bathroom each morning. We have a few simple styles and hair tips that will get you out the door fast and looking fab for the new you!
Get Routine Root Touch Ups - Whether you need to cover those grays or you opt for a color nature didn't intend, getting your roots touched up will instantaneously accentuate your face shape and perk up your mood! It is best to visit the salon every 3-4 weeks depending on how fast your hair grows. Since color can be damaging to your locks we suggest asking your stylist to add amika Virgin to your formula to ensure your hair is protected and revitalized leaving it in its softest possible state!
Get Those Ends Trimmed! Sure, you may think your hair feels long, but uneven ends will cause your hair to break eventually leading to shorter strands. To combat length loss invest in a solid leave in, apply it once you get out of the shower to protect and prepare.
Gain Prep Time - Test Out Products for Air-Drying - As any #girlboss would agree, we have never been more pressed for time. If you're anything like us and you can't fathom spending anymore time in the bathroom than you already do, learn what products work best in your hair for air drying. Whether you let them dry while you make dinner, sleep, or your a breakfast dryer - If you want texture, try Haute Mess Texture Gel , if you are on the curly side reach for the Curl Defining Cream, top both with , they will change your chaotic schedule and leave you more time for things you love, like catching up on The Bachelor.
Dry Shampoo & Dry Conditioner - Sure you've heard of dry shampoo, maybe you live off of it, but have you tried a dry conditioner? Yup, you heard us right! For that second day hair that feels like the mohave dessert, you now have a dry conditioner to soothe those tired ends. You can still use dry shampoo at the roots to extend that blowout (we recommend applying dry shampoo before bed). Now couple that magic mist by applying dry conditioner to your mid-ends, softer second day hair is ahead… you're welcome.
Perfect Your Day to Night Look - There are 20 minutes left to your work day and your bestie just texted you, begging you to meet her at happy hour - there is an abundance of cute guys everywhere! This is where products come into play! A dusting of dry shampoo at your roots, a spritz of Touchable Hair Spray, pull that hair into a sleek knot and top with a splash of red lipstick and you'll be ready to mingle in a New York minute.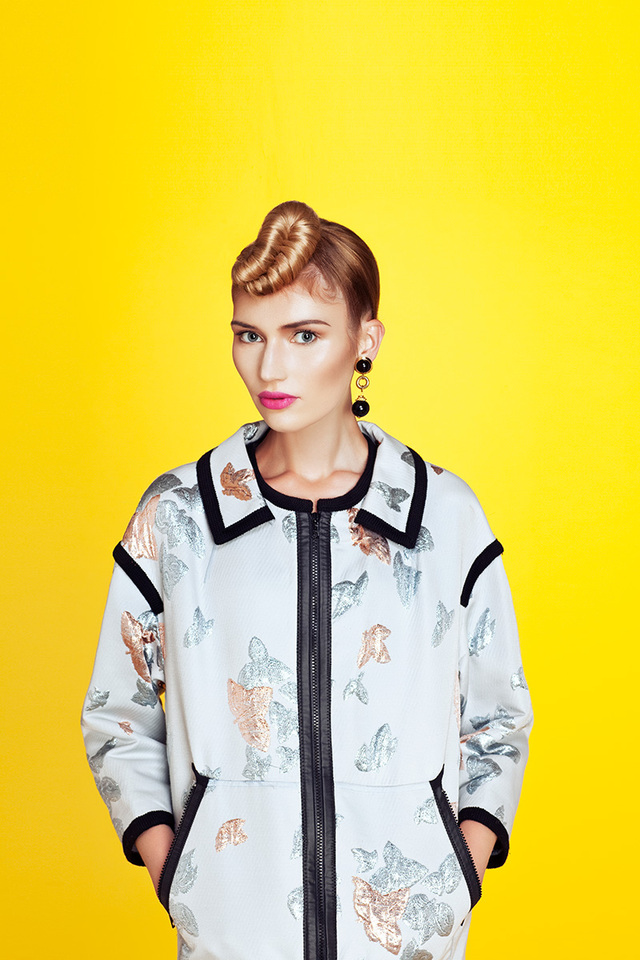 ---
Be sure to stalk amika on Bangstyle to stay up to date with all their latest looks!