Hair with texture has made a huge splash on the styling industry. As straighter textured hair types are now opting for perms, curly girls can revel in their natural splendor. The trick to curly hair isn't necessarily how to wrangle it, it's how to set it free. With Ouidad, your curls are free to be themselves in any state, we're just here to help them along the way. In this tutorial, stylist Lauren Moser demonstrated how to define and style Ashlee's curls. Take a peek at the perfection for yourself…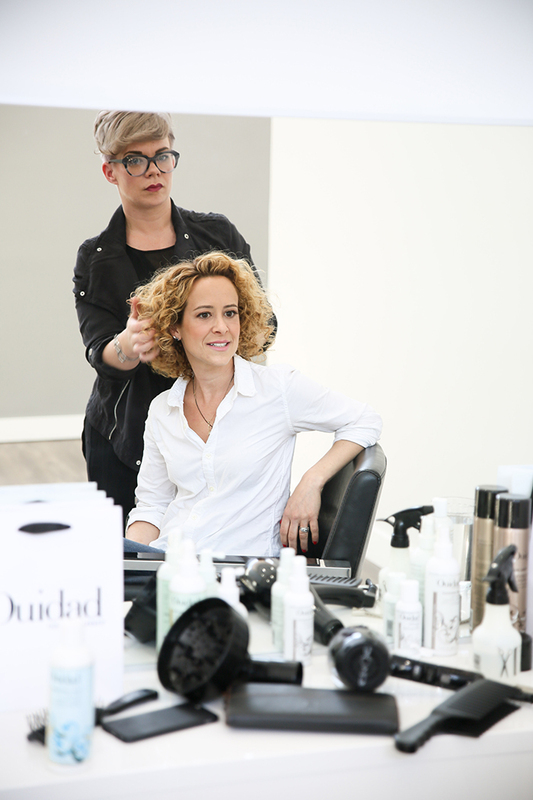 First I addressed Ashlee's curl type to help me determine which Ouidad products would give her hair what it needs to achieve our desired look. We determined that Ashlee has fine, tight curls. I wanted to give her a look that was full and bouncy that would showcase her amazing texture. To prep her hair, I used the Ouidad Moisture Lock Leave-in Conditioner. This light-weight leave-in will replace the moisture that her curls lack, leaving her curls soft and supple. By replacing lost moisture, we are also prepping the hair porosity to give our layer of styling aides an even surface to adhere to.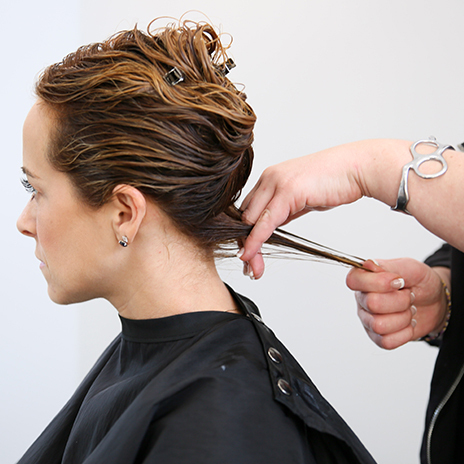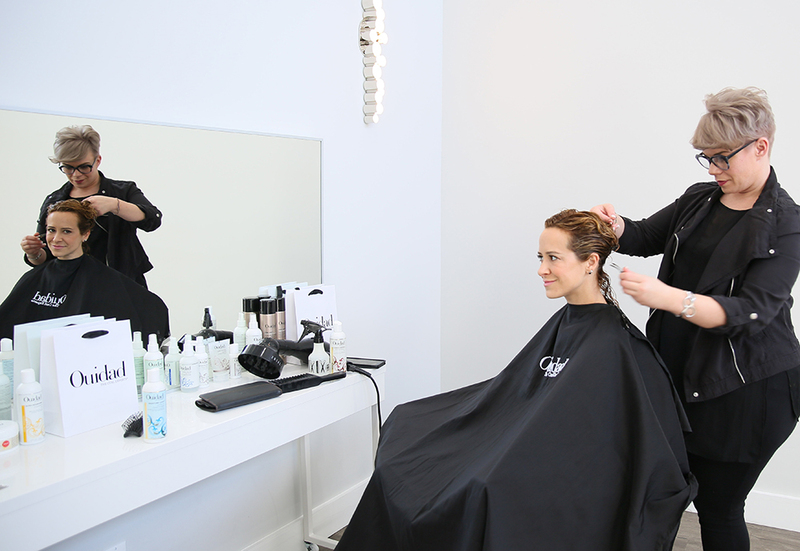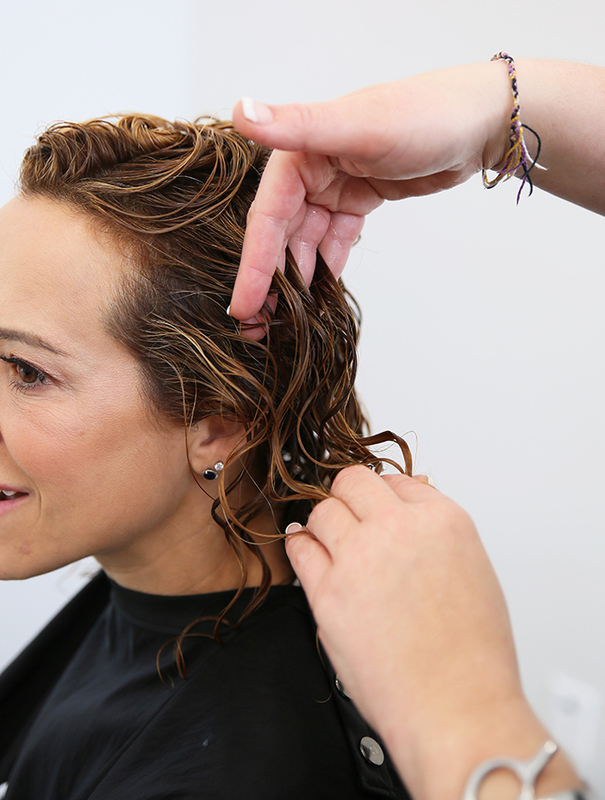 The next step in creating her look, I chose to use Ouidad Climate Control Heat and Humidity Gel. This gel allows me to give her curls a solid long lasting structure, while blocking out unwanted environmental moisture, which can cause curly hair to frizz and lose shape. Starting at her nape, I worked this product in using the Ouidad Rake and Shake styling method. I worked a small amount of product through small sections of her hair, ensuring even distribution of product throughout her whole head, while allowing the curls to fall in their most natural form.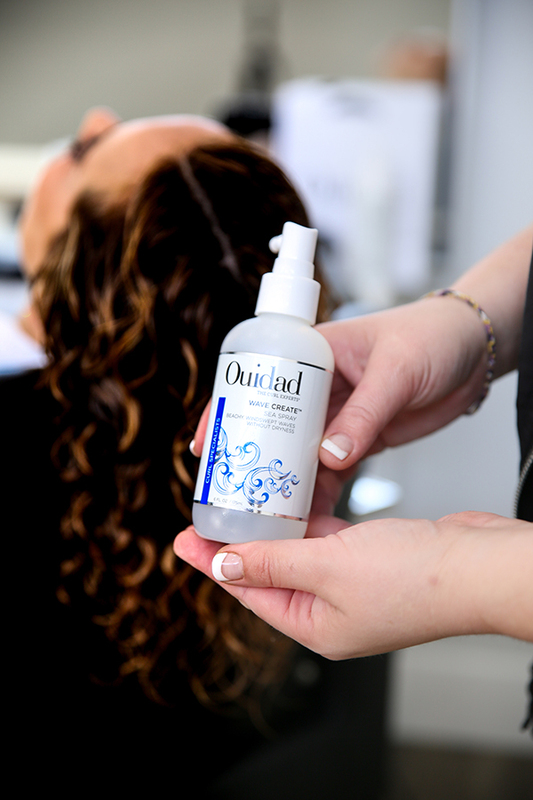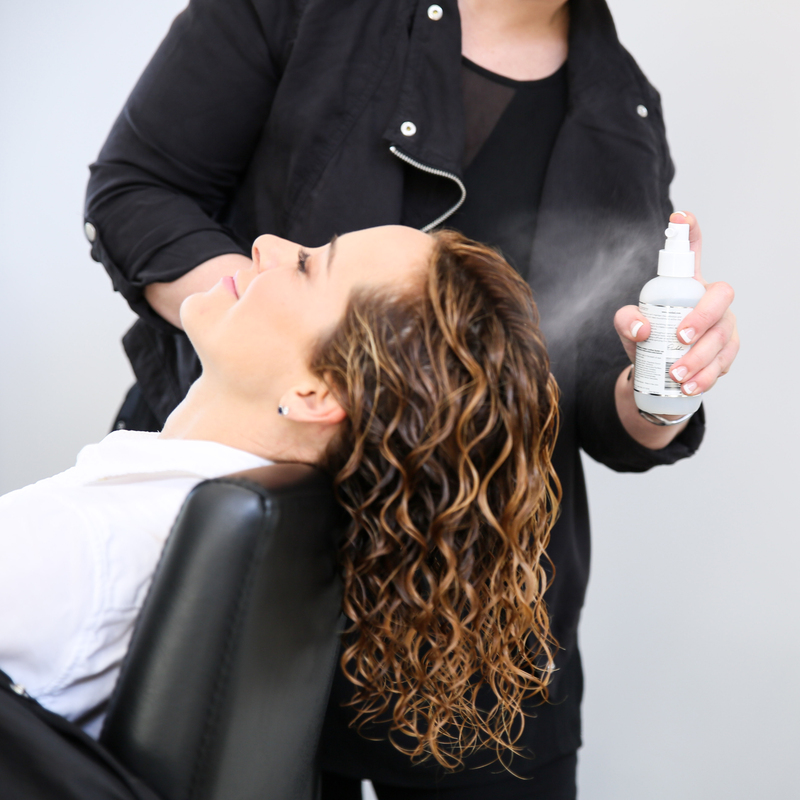 I then asked Ashlee slide down in the chair, with her head resting on the back of the styling chair. This will allow me to softly diffuser her hair with minimal manipulation in the drying process. Before I begin to dry I give her hair a generous application of Ouidad Wave Create Sea Salt Spray that I gently scrunch into her curls. This spray will help give her hair a boost of texture that will help us lift her fine locks to give her final look the bold volume we are looking for.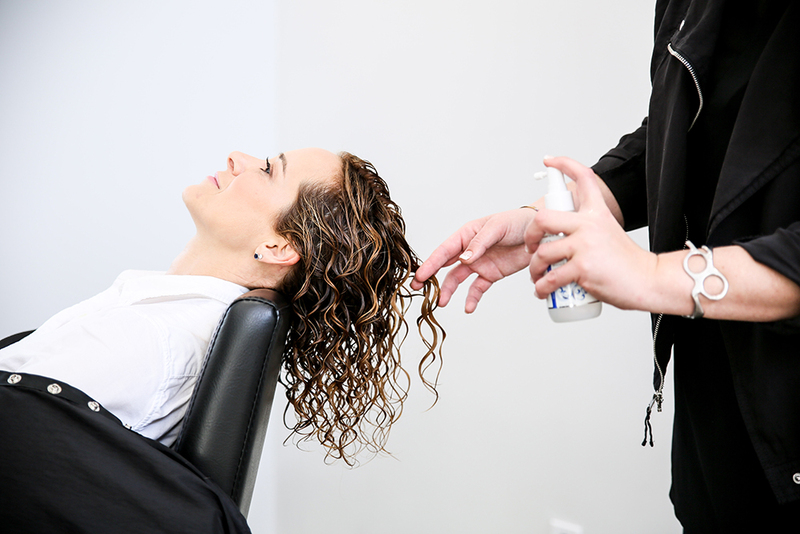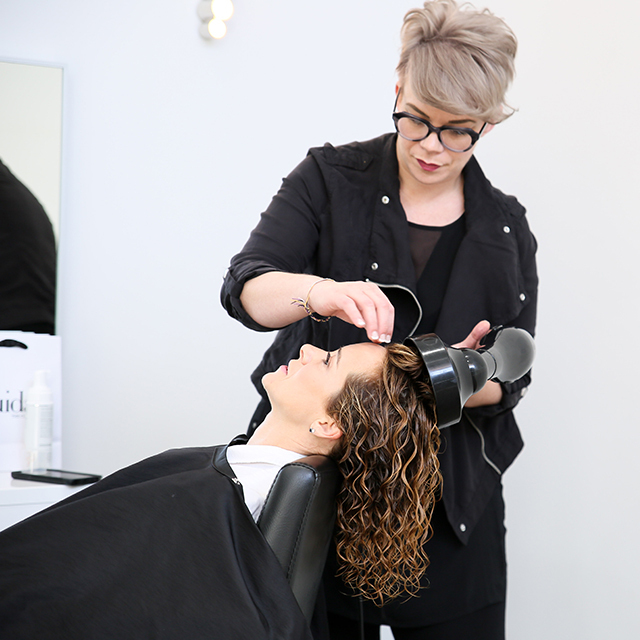 For the drying process I used a diffuser to that I could control the air flow. With my dryer set on high heat, low speed, I began to dry along her hairline in the front. By drying this section first I was able to ensure maximum volume. I then slowly worked my way back until I reached the nape, which I dried last. Once her hair was COMPLETELY dry, I asked her to sit up. I then slid my hands into her hair at the roots by starting at the nape, sliding upwards until I had most of her hair locked in between my fingers. I then gave her hair a good shake releasing the set. I then used my pic and the Ouidad Curl Last Flexible hold Hairspray expand her style even further.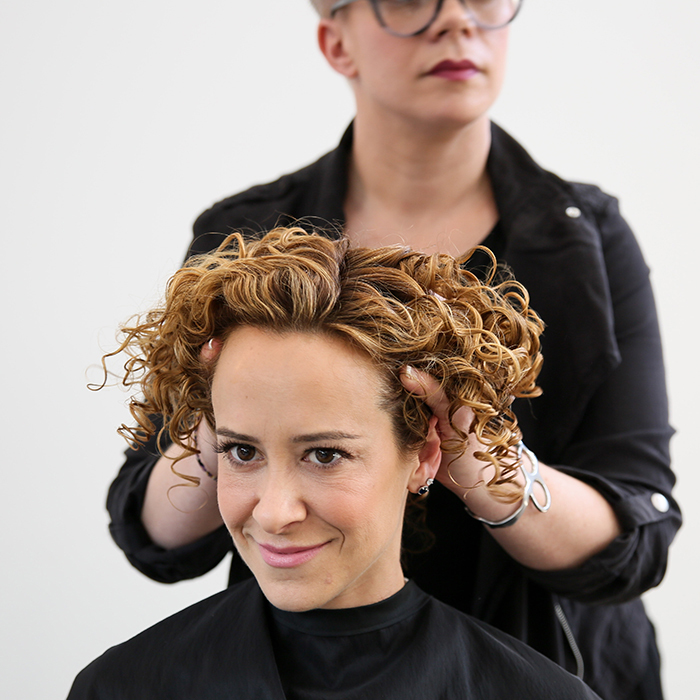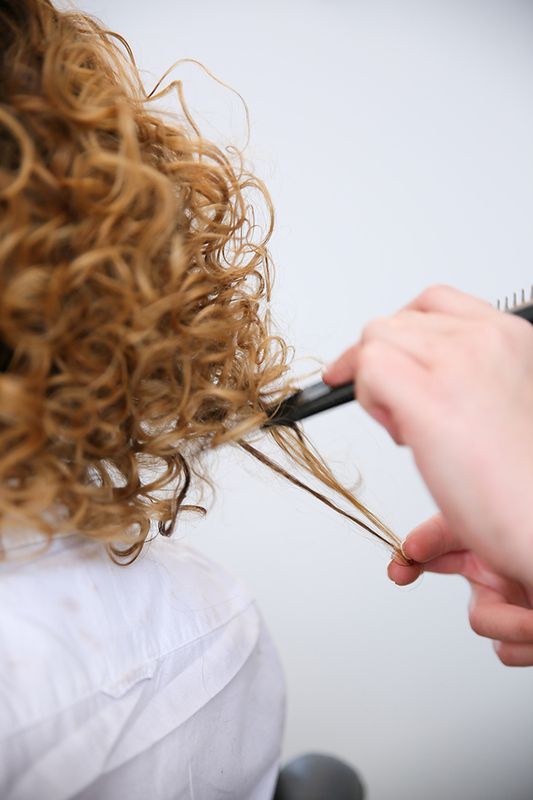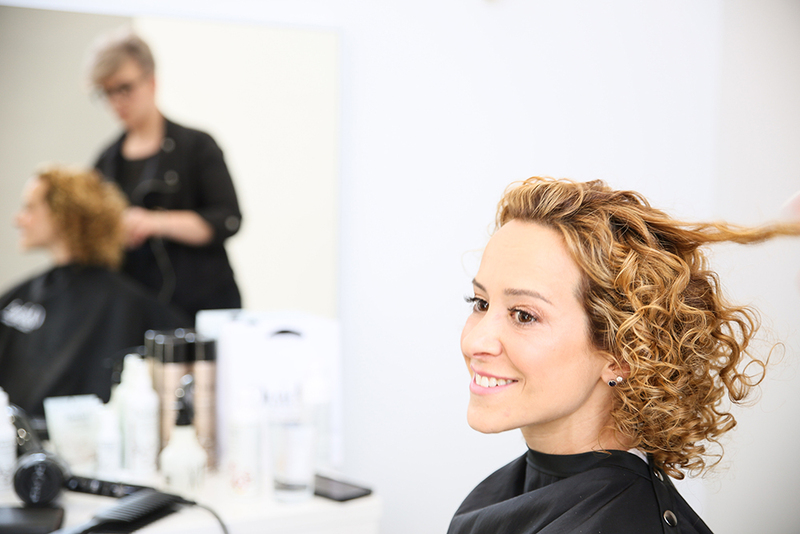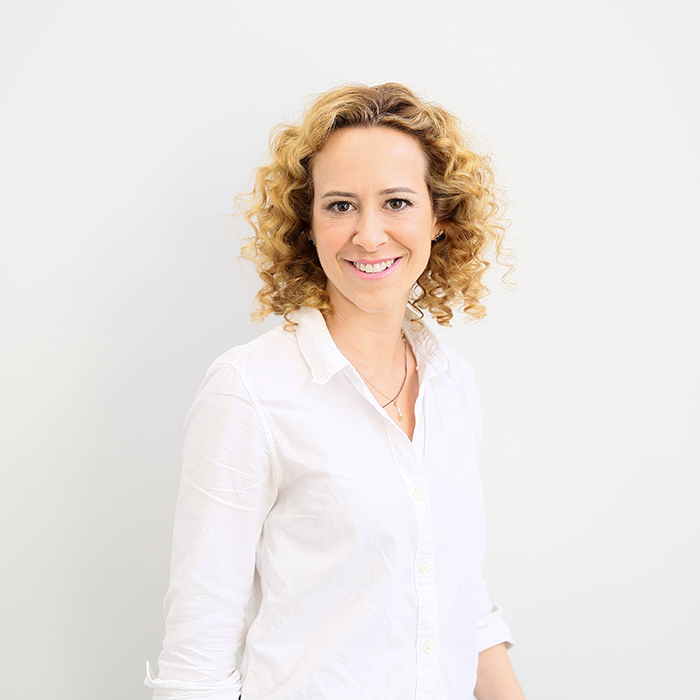 Curl envy anyone?! To learn more about Ouidad and how to create a curl routine for your luscious locks, head over to Ouidad.com to find a Ouidad Salon near you and learn more about the perfect products for your curls!