The best thing a stylist can hear from their client is, "This product has changed my life!" - It used to be something uncommon to hear and recently I've been hearing it a lot more thanks to these three words; Divine Skincare Laboratories, or DS Labs. They offer an assortment of skincare and haircare products that have performed miracles on my clients and myself. DS Labs make the most amazing products that target specific hair, skin, and body conditions.
I'm Bo, and I've been in hair industry for nearly a decade now, currently an independent salon owner at Salon Lofts in Greenwood, Indiana. I have always been interested in the chemistry of hair, which helps understand how products work on varying types of hair. DS Labs is the brand behind groundbreaking innovations in chemistry for beauty, and this is what they did for us!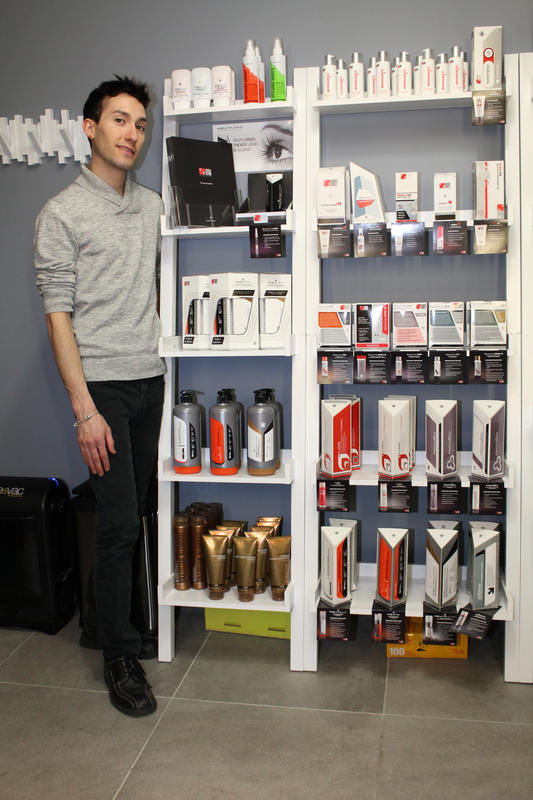 Lets talk about cleansing your hair. Society is beginning to learn the benefits of gentle cleansing and how it is healthier and less damaging to our hair. Wouldn't it be nice if your shampoo was rich, thick and ultra concentrated, yet would still spread through hair easily? DS Labs Revita Shampoo and Revita.Cor Conditioner will do all that and more! Revita hair-stimulating shampoo is a luxurious cleanser that changes everything. Let me just tell you what it has done in my salon.
Immediate results show: hair is gently cleansed, treated and left feeling super clean and supple while gently stimulating the scalp. After continuous use; the hair is better than ever before, I see more hair growing in, and there is almost zero fallout at the shampoo bowl and when brushing.
Revita.Cor conditioner is a high performance treatment that has innovative properties and ingredients. At the shampoo bowl; it's easy to spread through the hair, stimulates the scalp (without using any menthol, eucalyptus, or tea tree) and makes the hair soft and bouncy. Continuous use shows a drastic change; hair is growing faster, fuller, and healthier than it ever has! The new growth of hair is completely different than the rest of the hair with richer color, smoother texture, incredible shine, and ease of styling. Every one of my clients say their new growth is better than the hair they had when they were a child!
We became stylists to show off our creative side and to take care of the people we love the most, our clients! Educate them on what they need to know to have their best hair possible!
---
Be sure to stalk DS Laboratories on Bangstyle to see all their latest hair innnovations!