Cover Style: Mark Williamson
Most of you know this, some of you don't. I was a sales rep going from salon to salon in Los Angeles for almost 4 years before Bangstyle. For a lack of better words, I fell in love. With my salons and stylists, with their passion for their craft….and most importantly, with the strong relationships and friendships you make in a salon. There truly is nothing like our industry!
Everything done at Bangstyle is motivated by supporting our artists. This is why I have spent the better part of 3 years trying to come up with more (and better) ways to promote, support, and to help you grow as artists. By running Bangstyle I have gotten to know you, the art you create, and in the best cases…have become friends with so many of you. You send me emails, text me and post on my social pages sharing your victories and successes. After seeing the cool tools and products you were releasing, it seemed like one more way I could support you.
The Bangstyle Store, why did we launch it? We launched a store because we are committed to promoting you…. as artists. Everything in the store we have personally used, tried, tested or were fans of and couldn't wait to get our hands on it.
Think of us as the "Etsy of Hair", so to speak. We are giving you a platform to not only sell your products, but to support YOUR community who has taken the brave step to put themselves out there. We hope more of you will reach out with your new inventions, tools and products…. or suggestions of what you'd like to see in the store. We want this to be your place!
Thank you for letting us share in this awesome, crazy and creative environment. Thank you for inspiring us. Thank you for the friendships we are making along the way. Thank you for being our Bangstyle family!
Xo,
Ashlee
---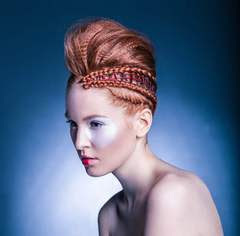 If you haven't met Daniel, you want to! He is the sweetest, and crazy talented!
I was thrilled for him when he said he was launching his first tool, the Stitch. I love the idea of sewing hair. It's impactful, fashion forward, and an innovative way to make a complicated technique easy.
---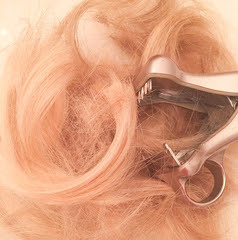 The Fringe Snipper is too cool! I knew I wanted to include it in our store on our first call. Melissa has been a stylist for over 20 years. She created the tool to help her clients at home. She wanted them to come back looking better. I instantly thought of it as a great set tool and love that artists on Bangstyle are adding it to their set kits.
---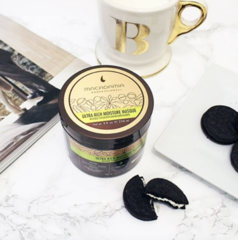 Those of you who know me know that I have very curly hair. Very. Like most curly clients, I am convinced no one else's curls are like mine. This is what I use at home. It's what my curls love.
---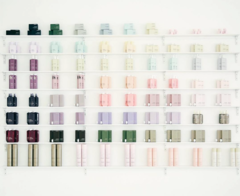 I sold Kevin Murphy when I was a sales rep. They too are committed to supporting the stylist as much as they are committed to education and the environment. We share the same love for our industry and giving you tools that work.
---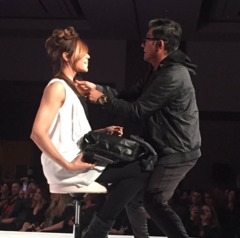 One phrase…TOOLS. They are the best! I love my Sam Villa dryer! Sam is so passionate about giving world class education and creating products needed to facilitate your craft. Sam and his team are a JOY to work with. They believe in supporting each other, and you, as a community. They are respectful and kind. You can't help but want to support them in return!
---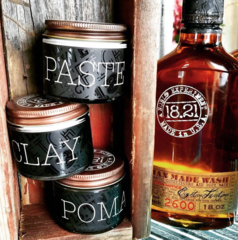 After meeting the 3 gents behind the line last year at Cosmoprof, I had to work with them! They are effortlessly rad and the products they gave me worked wonders! Their all-in-one shampoo smells so fantastic, my dog sitter stole it when I was traveling last year. They are simple products that work.