Job Interview Hair
You just landed an interview for the job of your dreams. You hang up the phone, or close the email, to take a minute to revel in your accomplishment. Then, sure enough, the questions start popping into your head "What am I going to wear?" "How am I going to do my makeup?" "OMG what am I doing with my hair?!" "Why did no one tell me I have the nails of a coal miner!!!?" Before you know it, you're on an emotional roller coaster to panic town. Just Breathe. Everything will be ok. Here are some tips to help you find the best hairstyle for your big interview.
The most important advice we can give (and this goes for your whole ensemble - nails, makeup, fashion and hair) is to appear professional but still like yourself. Going out of your comfort zone will not only add to your already flaring nerves but also present a false version of yourself to be evaluated. That never plays out well, trust us. You want to look and feel confident, so therefore your appearance should reflect your personality, while still looking polished and neat. You want to choose the hairstyle that you are the most comfortable with. Wearing your hair up may be cliché, but it's a classic for a reason. There are a lot of pretty and simple updo styles that are perfect for interviews. Clean ponytails, sleek topknots, tight buns, or a French twist are all fantastic choices. If you are pulling your hair back make sure it looks clean and tight (sorry messy buns, not today!) Without overdoing it, use a bit of hairspray to tame any remaining frizz or flyaways. Then, it's smooth sailing. You don't have to worry the entire time how you hair looks, and people can focus on what you are saying.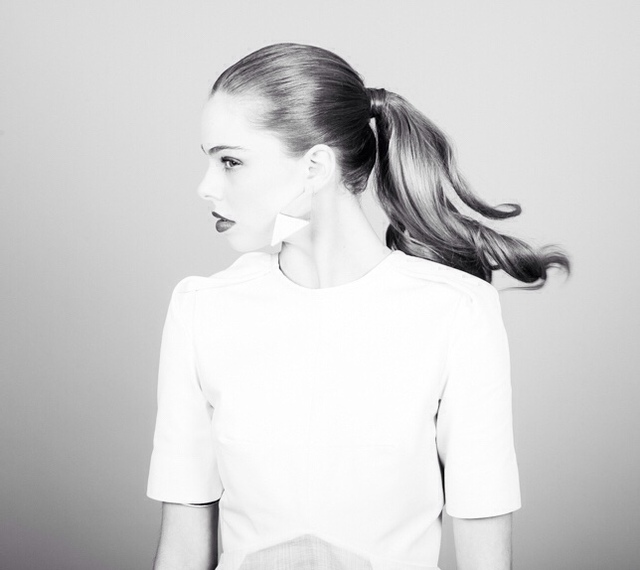 Hair by Carrie Butterworth on Bangstyle
Lastly, it may seem obvious, but one of the best ways to make your hair look clean and polished, is for it to actually be clean. Be sure to wash your hair the day of, or the night before if you want to avoid extra stress in the morning.