Happy birthday to us! January 6, 2017 marks Keune Haircosmetics' 95th anniversary. We certainly have a lot to celebrate and look forward to in the year ahead. But whenever we move forward, it's always valuable to reflect on the past and how we got here and the solid foundation that has paved the way.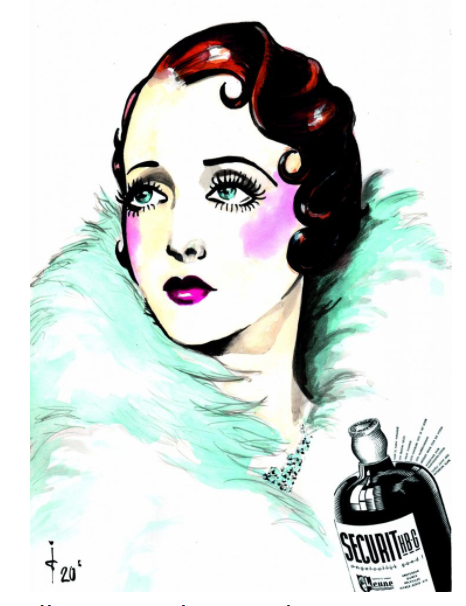 Illustration by Sjoukje Bierma Decade: 1920s
Our Beginnings
The business was founded in 1922 by Dutch chemist Jan Keune. At the time, Keune developed an innovative formula for a liquid perm, making his company the first European manufacturer of this product. The illustration above depicts the product and a woman in the 1920s.
Keune Today
Today, Keune products are used in more than 70 countries by hundreds of thousands of salon professionals. Despite its international growth, Keune Haircosmetics is still family-owned and -operated. George Keune Sr., son of the founder, is very much a part of daily life at headquarters in The Netherlands and has been with the company for 65 years. His two sons also work at Keune and are known for pouring heart and soul into every facet of the business.
An Artistic Celebration
To celebrate 95 years, Keune Cosmetics collaborated with Amsterdam-based fashion illustrator Sjoukje Bierma. She created 10 exclusive paintings of decade-defining hairstyles—from a coiffed 1940s look to a Farrah Fawcett-esque 1970s. Every illustration also features Keune's most popular product of that particular decade. Please enjoy the illustrations below and above, and cheers to the next 95 years!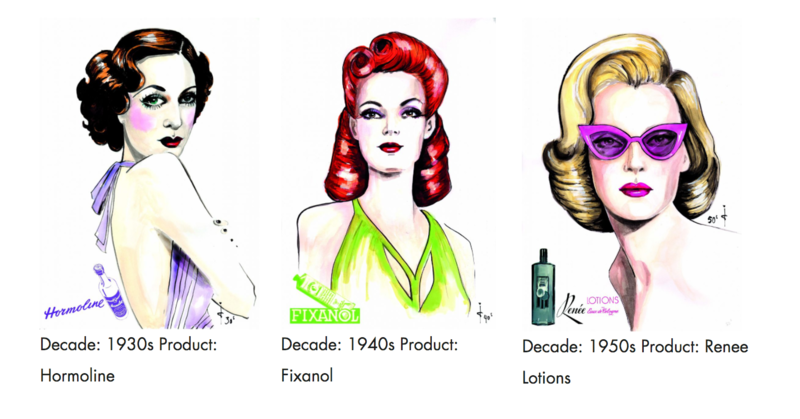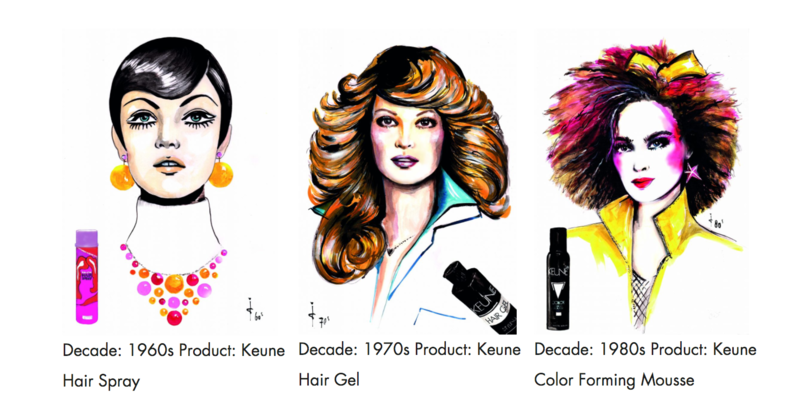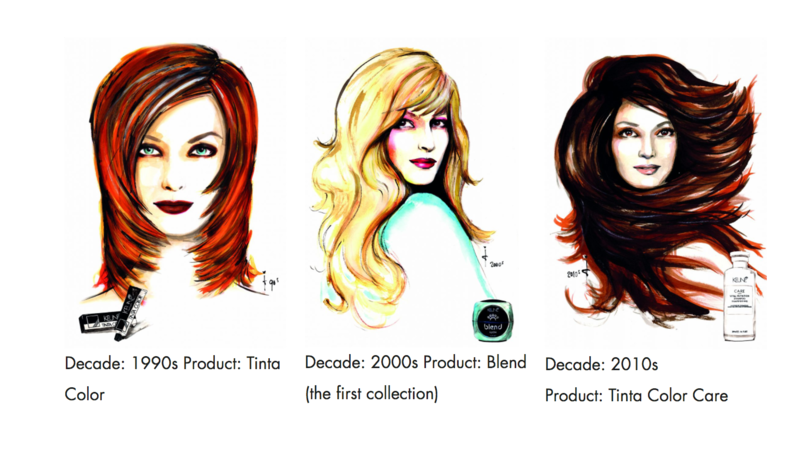 Keune products are available in salons only. Please visit Keune.com/na for a location near you, or contact your local distributor sales consultant to order products for your salon.
---
Keune, for the salon professional since 1922.
To learn even more about their brilliant color, stunning styling, and trend inspiration be sure to stalk Keune on Bangstyle and follow them on Instagram, Facebook, Twitter, and Pinterest!