The garden of earthly delights gives us SUPERNATURAL, the first story within our 2017 Campaign. Hyper beauty with waves that undulate and shine catching the light. Step forward into the world from a lush tropical backdrop, into the world of fashion and aspirational hair.
PRODUCTS & TOOLS
YOUNG.AGAIN.WASH & RINSE
ANTI.GRAVITY
SESSION.SPRAY
STYLING.BRUSH
TEXTURE.COMB
MEDUIM.CURLERS
DIRECTIONS
Prepare the hair by washing with YOUNG.AGAIN.WASH & RINSE.
Starting with damp hair, dry into an exaggerated side part adding ANTI.GRAVITY as you go.
Using a medium iron set horizontally from the part line and place in a MEDIUM.CURLER. Continue all the way down to the ear.
On the other side under the part line, wind vertically toward the face. Brickwork the back.
After cooling use a STYLING.BRUSH, brush away from the face to merge all sections.
Finally use a TEXTURE.COMB and brush back and layer SESSION.SPRAY to enhance.
COLOR.ME FORMULA
FREESTYLE.LIGHTENER + 9% (30 VOL.)
FREESTYLE.LIGHTENER + 3% (10 VOL.)
7.7 MEDIUM.BLONDE.CHOCOLATE + 10.3 + 1% (3.5 VOL.)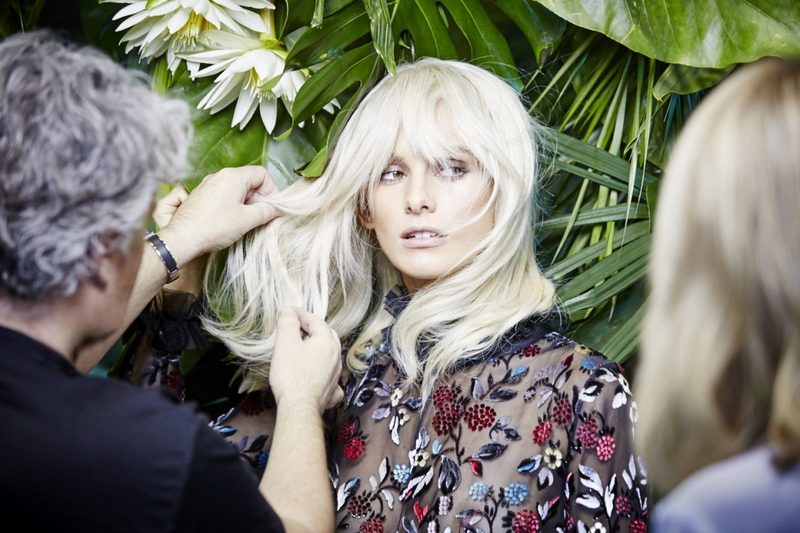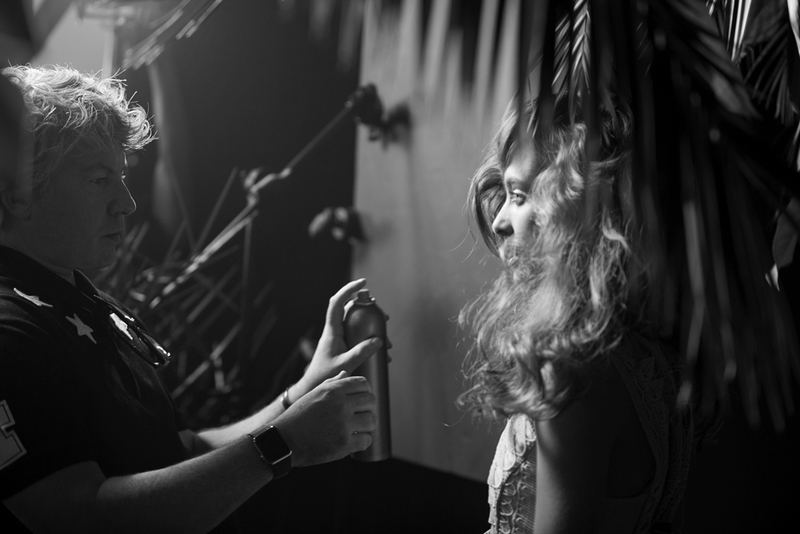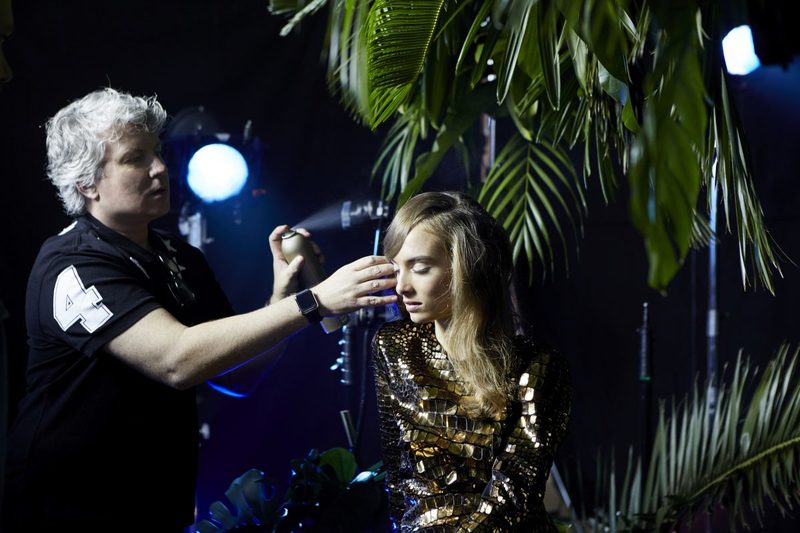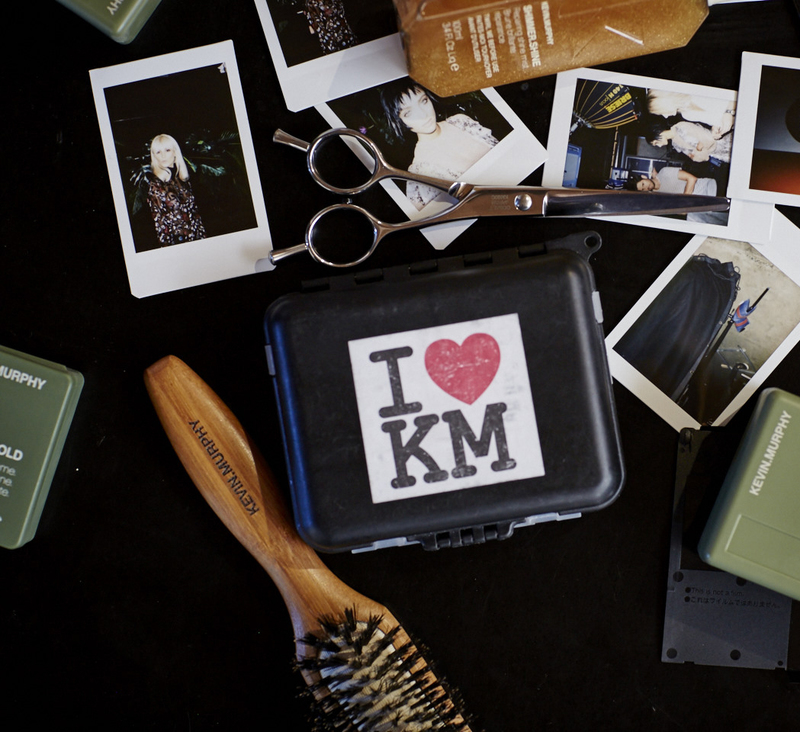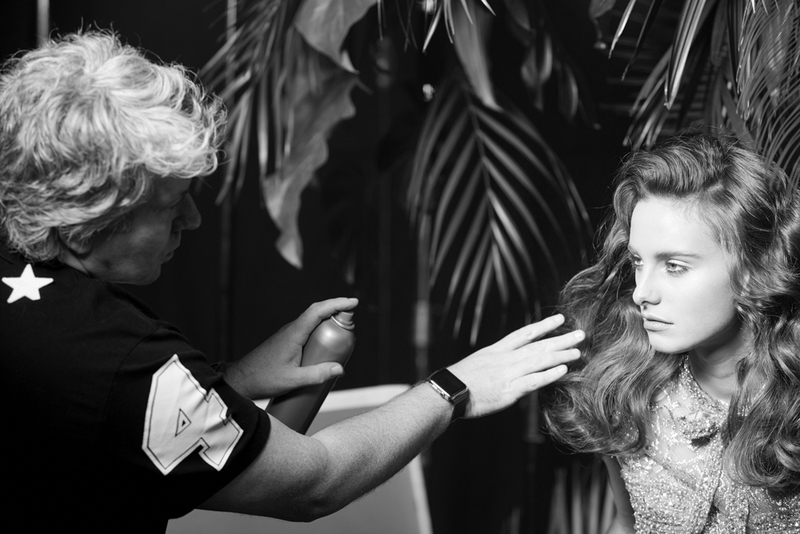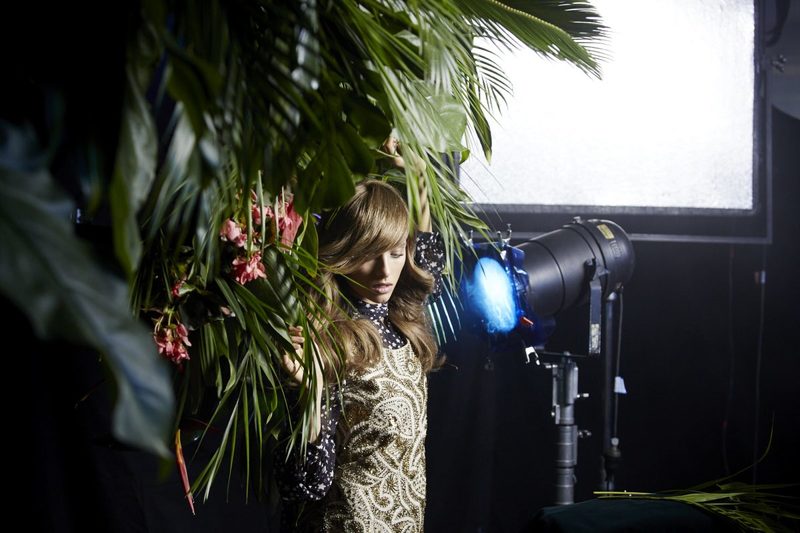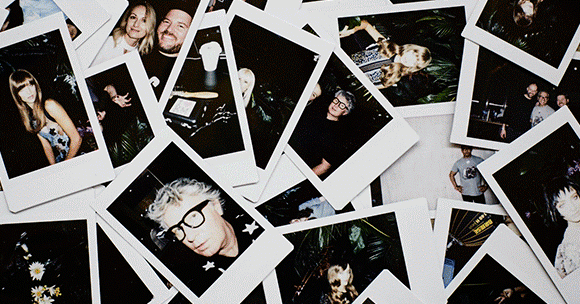 CREDITS
Photographer: Luis Murphy
Hair Director: Kevin Murphy
Hair Assistants: Nathan Gorman, Wade Blackford, Massimo Morello
Make Up: Kenneth Higgins
Stylist: Emily Ward
Digital/Video: John O'Rourke, Reuben Gates
Behind the Scenes Photographer: Ollie Freeman
---
Be sure to stalk KEVIN.MURPHY on Bangstyle to see their latest uploads and style inspirations!