We are big fans of L'Anza Artist Amy Freudenberg. From stage work, to in-salon hairstyles, to the most intricate Avant Garde looks….she embodies the whole range! Her newest collection evokes a feeling of winter, innocence and incredible passion for hair. We asked Amy to share the inspiration behind her latest collection. Here's what she had to say…..
What was the inspiration behind your collection? How was collaboration a part of the process?
I have to give credit where credit is due, to so many other people. I was approached by two amazing artist's, makeup artist (Heather Wilson) and wardrobe stylist (Jennifer O' Bannon). They had the concept idea and they had these amazing cages and birds. I knew I wanted to incorporate them into the hair and I visioned big, big hair. 
After we discussed concept, makeup inspiration, and wardrobe looks, shortly after,I  just happened to be working at L'ANZA "Global Forum" in Cancun with Creative Director Ammon Carver. He had these amazing, big white wigs. I knew they where perfect for the shoot and asked him if I could use them. Ammon being the giving person he is said "yes". They where exactly what I had in mind with the cages and birds. I just felt it was meant to be.
pure white perfection. 

What's on your "Pump Up" playlist?

Florence + The Machine, Fall Out Boys, Missy Elliot, Pitbull…..

Anyone that really knows me, knows I have to have music before I can take a shower.  I travel a lot so this was disturbing my hotel neighbors, so I invested in "water prof" headphones.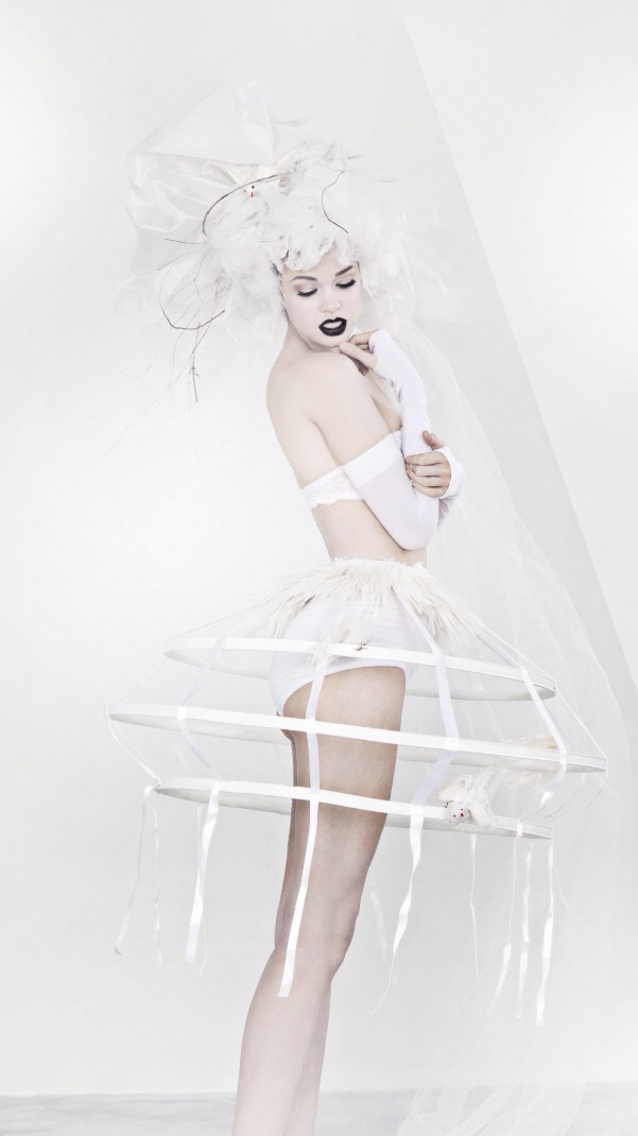 What other areas of beauty do you draw inspiration from?
Clothes inspire me. I can't do a shoot unless I know or see the clothes first! 
Can you tell us a bit about your experience working as a L'Anza Artist? How did you know the brand was the perfect fit for you?
I was with another company for many years (15) and was laid off. I had worked with other major Haircare brands with this company and had other options to move forward with some of them. I was really searching for something "New" and different. A friend gave me L'ANZA Healing Trauma Treatment. I knew the moment I used it ,this was the "New" thing I was looking for. I had to know more.
At the time L'ANZA was considerably smaller to where it is now and I wanted to spread their message. I just had to let everyone know what a amazing product and color line they had. 8 years later, I am so proud of the growth of the company & products and am truly blessed to be part of a wonderful team and company. 
The thing for me the stands out the most is I can call or email L'ANZA CEO, David Berglass, at anytime and I receive nothing but a quick response with words of support and encouragement. This is a true family feel business. 
What L'Anza product should every consumer have, and what are your tips on how to use it?
L'ANZA Keratin Healing Oil. It's the first oil of its kind. It gives extreme volume and body with shine all the while repairing the hair from the inside out. Most consumers with say hair oil weighs their hair down but when I use this on friends, clients or family members they all say the same thing, "I have so much body"!!! 
You can use it on wet or dry hair, it also cuts down blow-drying time, I discover using it on my legs after shaving cured my dry legs. I also use it on my nail cuticles as they tend to dry out due to the amount of water my hands are in, it's definitely a "Multi-faced" product. I carry a travel size with me at all times.
If you could style anyone's hair…who would it be and what would you do with their hair?
HANDS DOWN DONALD TRUMP.  The "comb-over" I feel everyone knows is not a good hairstyle for anyone, celebrity or not.  I think a lot of people would welcome his changed hairstyle!
What is the one tool and/or product you can't live without?
L'ANZA Healing Style Design Foam. I use it on all my blow-outs, up styles and curling iron work. Great on wet or dry hair. I don't think I can do hair without it now.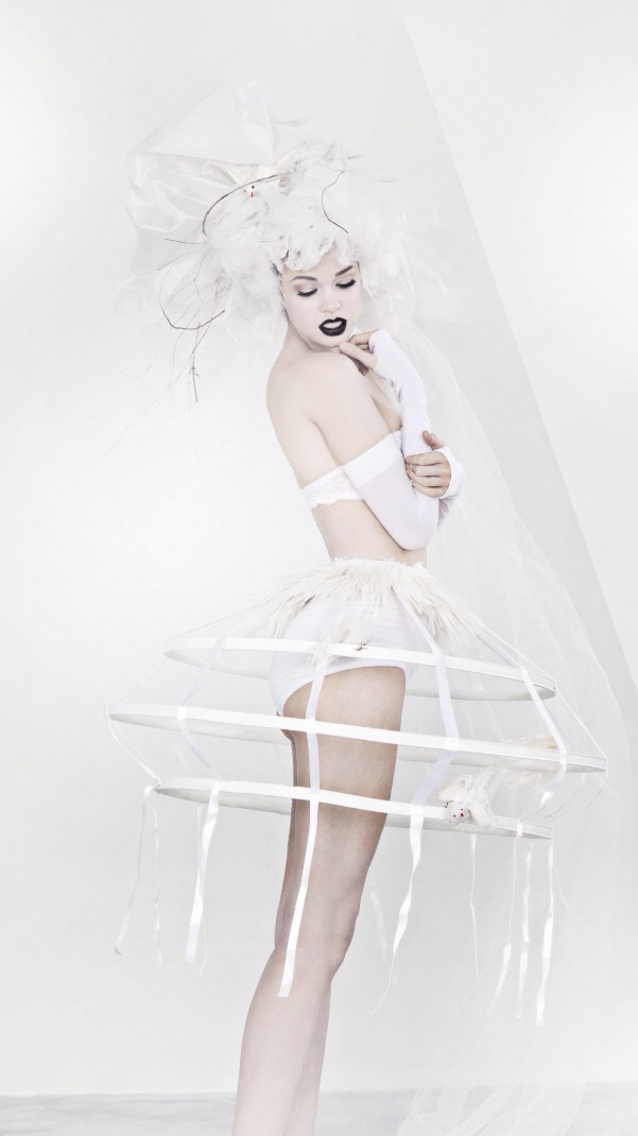 What hair trend are you loving right now?
Baby lights, I have always loved the natural look and since baby lights are never 1 or 2 levels lighter then natural color, this makes for the perfect "natural look".
Any Hair Trends you would like to revive?
Definitely hair styles from the 20's. I just love the finger wave style, especially with a "Red Lip"… Classic! 
You're home alone with no one to judge you, what do you eat? What do you watch? What song do you belt out?
I eat pretty healthy during the week but Sunday's are my eat anything you want day. I always pig out on Mexican food this day. I am really into "Cosmos: A space time Odyessy". I love knowing about planets and astronomy. I love reading may horoscope and knowing what the planets are up to. I love belting out Taylor Swift "Blank Space" it always makes me feel like a kid! 
Be sure to stalk Amy Freudenberg to keep up on all her latest hair art!