Wade Blackford, STYLE.MASTER for KEVIN.MURPHY created what we're deeming the "Lived-In Wave" Look!  - Effortless texture and style with a simple finish to look like you woke up with perfectly imperfect hair and walked onto set. 
Spring has sprung early for Harper's BAZAAR Singapore, and romance is in the air with a colour pallet of flushed pinks, deep reds, and soft blushes splashed across an assortment of airy fabrics and delicate lace.
Staying true to the simple beauty on set, STYLE.MASTER Wade Blackford created the primary look by drawing a sleek center part with with hair tucked behind the ears and a soft bend at the nape of the neck.
STYLE HOW-TO:
Step 1: Apply a mixture of STAYING.ALIVE and ANITI.GRAVITY.SPRAY and dry.
Step 2: Using a large curling wand and a positive negative wave technique create a soft undulating movement.
Step 3: Finish with DOO.OVER.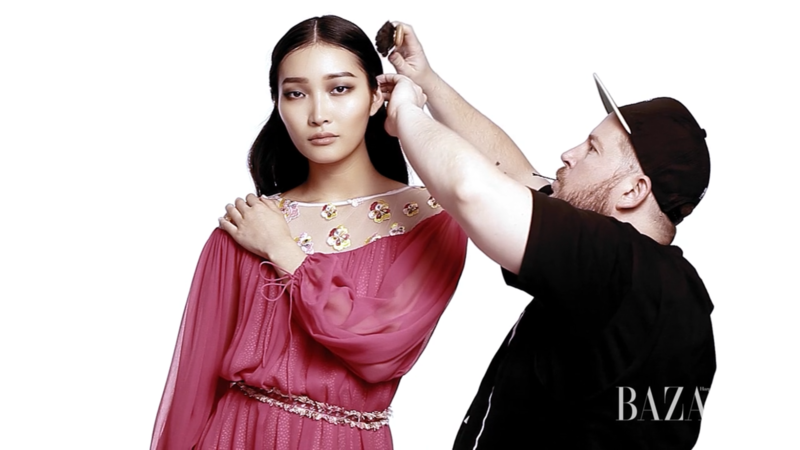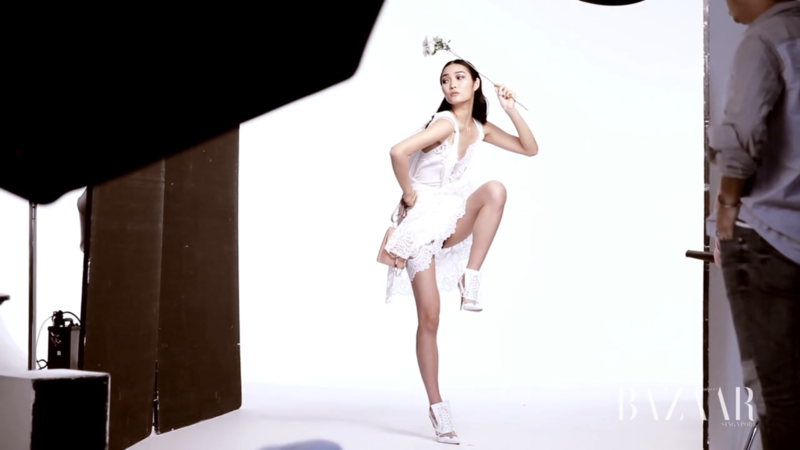 As the shoot progressed, Wade let his model's hair down and pumped up the volume for a sexy and tousled 'doo. With just the right balance of movement and hold, model Hong Jisu's mane played freely in the proverbial gust of wind that swept the set.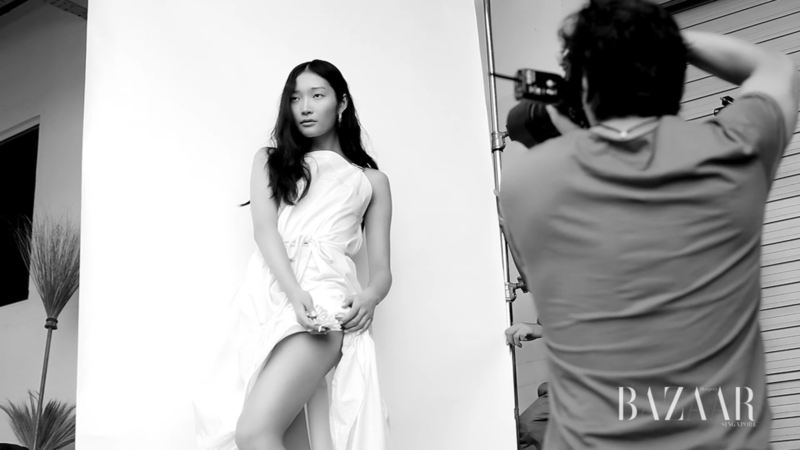 Be sure to check out the full spread in the February spread of HARPER'S BAZAAR Singapore!
CREDITS
Hair: Wade Blackford, Anue Management using KEVIN.MURPHY Photographer: Yu Tsai
Stylist: Windy Aulia
Model: Hong Jisu, Nomad Management
Makeup: Nigel Stanislaus using YSL Beauté
Hair Assistant: Jessica Cox
Manicure: Audrey Wee
Digital Imaging: Luis James, 88 Phases
Production: Stills Network
Photography Assistant: Halid, Gabe, Zantz, Stills Network
Assistant Stylist: Debby Kwong
Stylist Assistant: Syed Zulfadhli
Additional Assistant: Gabby Aw
Video: Luca Milone, Anue Management
Special Thanks: Yi Lian Ng
Music: Pushin' Against A Stone
---
Be sure to stalk KEVIN.MURPHY on Bangstyle for all their latest editorial looks!