Boots, boots and more cowboy boots led the way at the star spangled House Of Holland AW17 show at London Fashion Week. A road trip across America was Henry Holland's inspiration for the show. He brought the Wild Wild West alive on a stage in the middle of London, as only he could.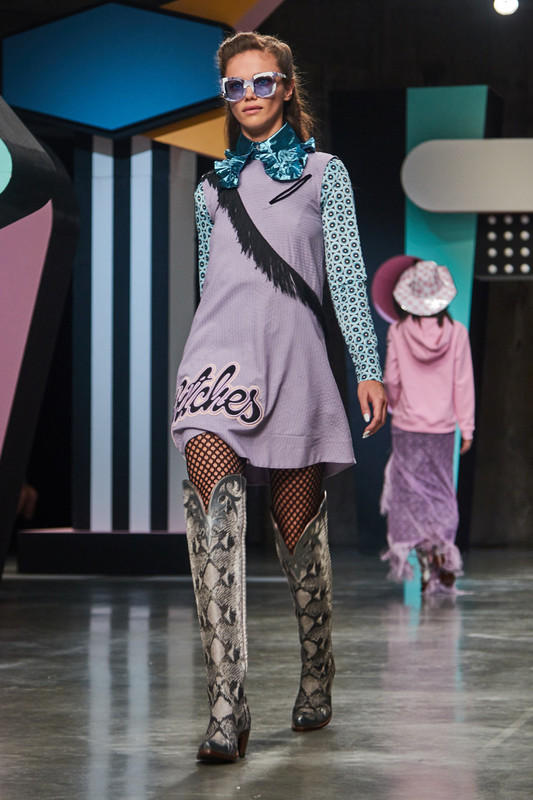 Fringed dresses, tartan skirts and jackets, and cartoon characters were bustling on plush fabrics and bell-bottom denim. Creating quite the rodeo, there was a role for everyone with great variety in the pieces. The hair and makeup played a huge role in his narrative as individualized details were emphasized in each style.
Cos Sakkas, label.m International Artistic Director led the label.m Session Team backstage at House of Holland AW17. A Dolly Parton roll with distressed texture was the look for the show and was created with a few simple steps.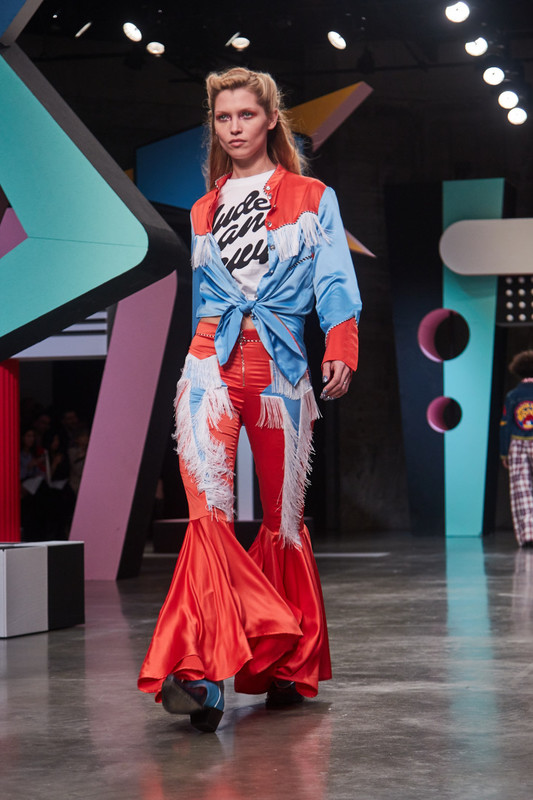 1. Prep front section of hair with label.m Volume Mousse and use a grooming brush and hairdryer to comb hair back, preparing for the roll.
2. Starting with a side parting, backcomb section by section and begin to roll, ending just behind the ear.
3. Work the left over hair from the roll into a 3-strand braid.
4. Curl the back area with a label.m Medium sized Tong.
5. Distress the hair with label.m Therapy Oil Mist and Hairspray.
*Tip: To keep the individuality of each model, they all had their own mix of products to finish the look.
Stay tuned for more Fashion Week styles from label.m the official sponsor of London Fashion Week! For more tips and tricks be sure to stalk label.m on Bangstyle and see all their latest inspiration on Instagram @labelmusa!
Check out even more styles from the show below!