Scottish designer Pam Hogg created an "army of lovers" at her AW17 show for London Fashion Week. Brightly clad with shiny fabrics, this Alt-Fashion collection was a revival of 1940s hair and fashion. She debuted military uniforms in vivacious red, yellow, green and black, laced up boots and towering heels, with the elbow length gloves to match. With an almost dominatrix feel, feminine hair was the perfect contrast to the severe lines and retro appeal.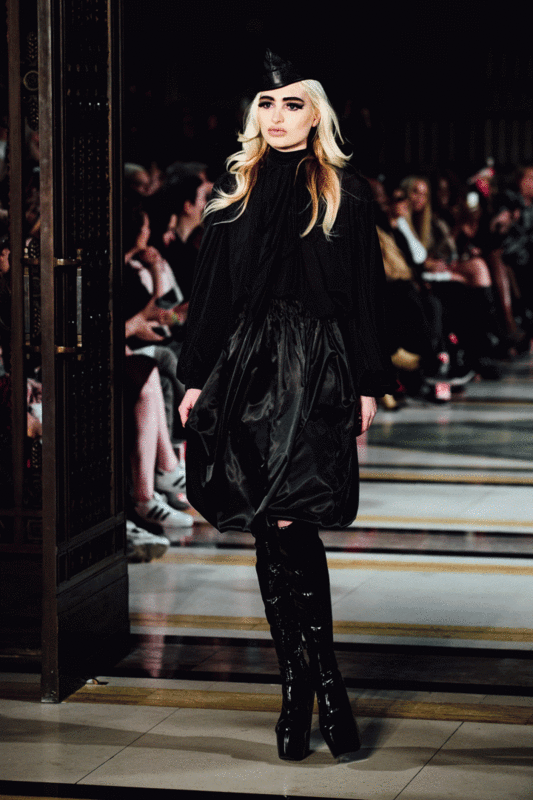 The hair took on a very Veronica Lake feel with soft waves; models either donned hats or went without with monumental volume. Chie Sato, label.m International Artistic Director led the label.m Session Team, creating classic feminine waves for the retro vixen.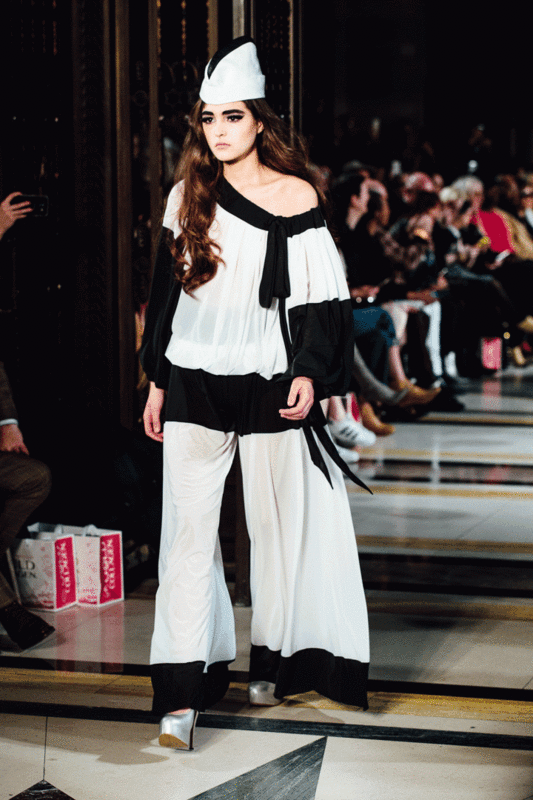 1. Apply label.m Volume Mousse from roots to ends, section by section.
2. Use a grooming brush and dryer to dry hair thoroughly.
3. Then you'll begin to curl each section. Spritz hair with label.m Hairspray and sing a small tong from label.m, curl and set with grips.
4. Once cool, brush out and down to create soft marcel wave with movement.
5. To finish, back comb sections to create the height on top.
Stay tuned for more Fashion Week styles from label.m the official sponsor of London Fashion Week! For more tips and tricks be sure to stalk label.m on Bangstyle and see all their latest inspiration on Instagram @labelmusa!
Check out even more styles from the show below!