The textured hair category makes up 65% of consumers - yet most stylists are unaware of best practices when it comes to cutting, coloring and styling textured hair types. As a long time leader in textured hair - MIZANI is filling the gap in texture education by launching a new digital education academy - The Mizani Texpert Academy - to equip all stylists and salons with the tools and techniques needed behind the chair.
What You'll Learn
The Mizani Texpert Academy's mission is to create a comprehensive and accessible digital texture curriculum and classes that ensure salons and professionals are equipped to take on any texture that walks through their doors. This one-stop professional education destination will help stylists accrue the building blocks, services, and Texture EQ needed to become an expert in all things textured hair.
Additionally, The Texpert Academy will allow new salons to get involved with texture and those who are already known for texture to amplify their education amongst their stylists. The Academy offers a well-rounded menu of courses, that are grounded in the fundamentals of textures hair, services offered in the salon, and how to address texture in an editorial landscape.
The Educators
The Academy is comprised of MIZANI's leading Texpert Squad, a group Mizani educators who are texture trailblazers in their respective course offerings.
Meet the team:
Jamal Edmonds (@lamajbackwards)
Tippi Shorter (@tippishorter)
Evie Johnson (@contactevie)
Ashley Brown (@ash_hairbarbie)
Jada Jenkins (@jadajenkinsco)
Al Campbell (@al_alexander)
Kauilani Goodwyn (@kauigoodwyn)
Tiffany Green (@_tags).
About the new academy, Mizani's Head of Education Kate Oeschsle notes, "I am proud of this Academy and the level of texture curriculum this brings to the artist community, we have seen this gap in high-level texture education and listened to our salons and stylists as they voiced the need for it. I am thrilled to finally bring it to them in such an easy, economic, and digital-first manner". Tippi Shorter, Mizani Global Artistic Director adds, " This launch is necessary in the professional learning space. Mizani has always been the leader in teaching stylists what the schools and other curriculums tend to leave out. I'm proud to be part of the foundational education for Texture".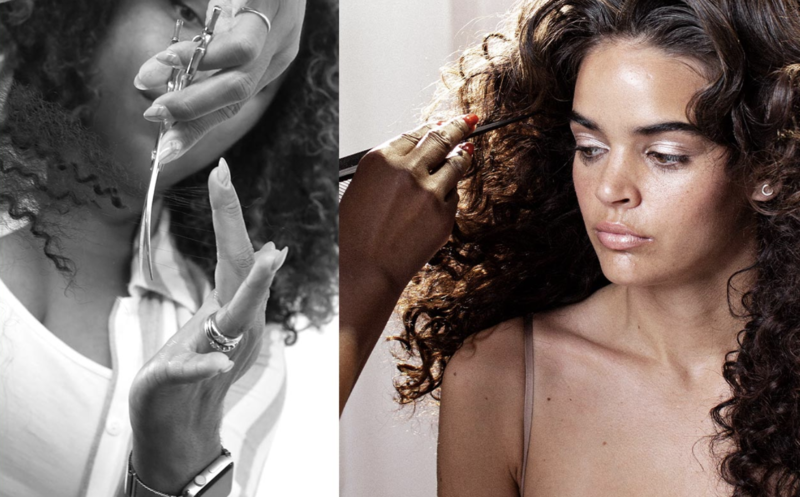 The Classes
Some first-to market class offerings in the Academy include:
Texture 411: Fundamentals, a comprehensive introduction course on texture basics, do's and don'ts and of textured hair for Texture Types 8 to 1)
The Language of Texture: A course that dives into the importance of language and specific usage when dealing with guest in your chair.
The Mizani Aircut: This first to market wave, curl and coil cutting class that blends together the science of texture with innovate techniques that allow you to create sustainable cuts that can be recreated.
Color and Texture in Motion: Discover first-hand how color and texture work together to create movement, balance and dimension.
This is just the beginning more classes and offerings will be launching this year and as Mizani looks into 2021 they plan on programming both digital and live Texture Education for greater reach. A standout Certification for classes will be sent to the individual stylists and salons after each course has been completed.
Check out the Mizani Texpert Academy, learn about the various classes and reserve your spot today:
https://mizani.info/TexpertAcademy