Thursday 22


I arrived in Las Vegas and immediately headed to Mandalay for the 2015 Redken Symposium...the largest manufacturer show by a hair company that houses 10,000 salon professionals from around the world. The Symposium is a 3 day extravaganza filled with education, shows, new product releases and chance to pick up some new salon tools. Here is your backstage pass by Matthew Tyldesley.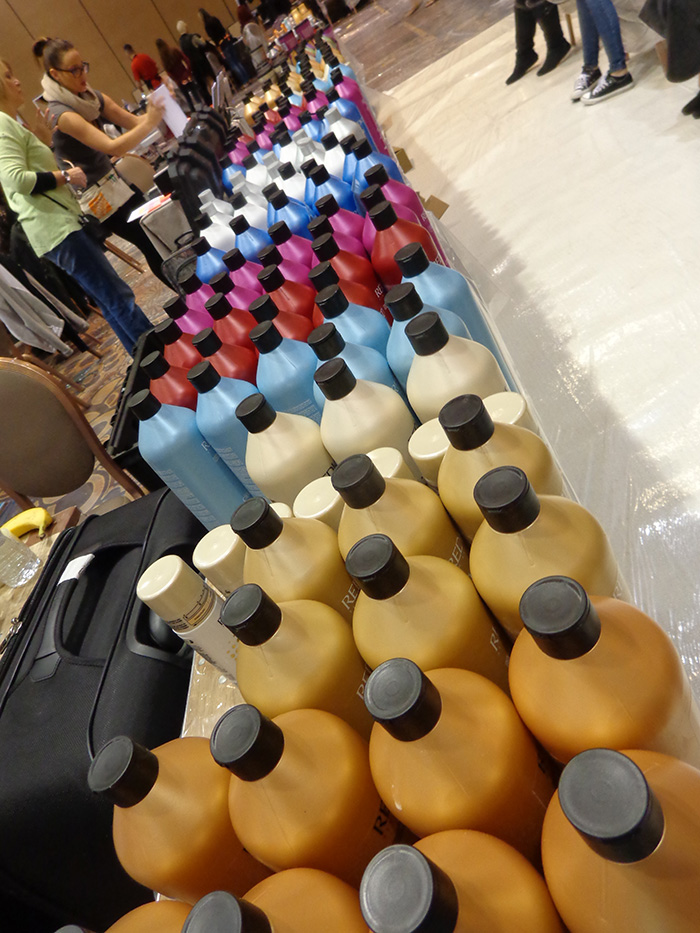 The initial meeting with my team began at 1:30 for "Transformation Digest" headed by Julie Lahr, Chiala Marvici & Brian Washburn. With additional support from five artists from the Redken Network including myself, our team was set!!!!! We had a preshow meeting with Redken VP, Sheri Doss, and the best national and international artists within the Redken network. This was immediately followed by a model call at Mandalay Bay where 300 men and women showed up hoping to be chosen for this exciting event. It took four hours, but we picked 15 gorgeous models of varying ages to "Transform" them for our 3 shows!!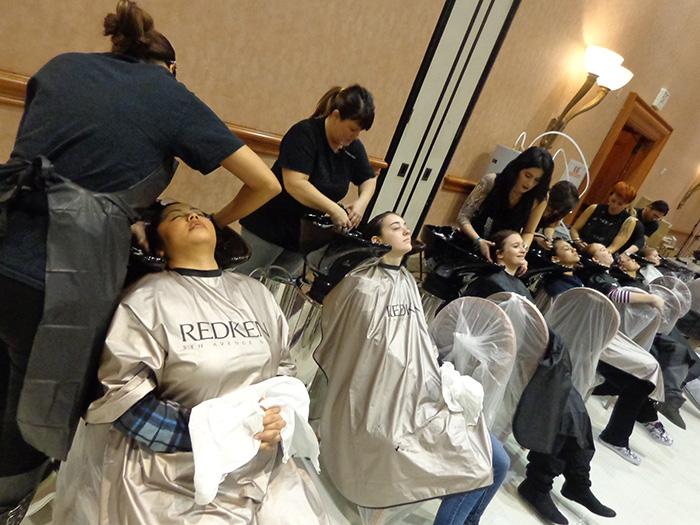 Friday 23

 Call time 6:30 am

The model room is a huge room filled with areas for the varying teams with makeshift shampoo bowls and rows of Redken hair care, color and all other things Redken, including the newly unveiled products to be released for Symposium such as the new Blonde Idol color line, the expansion of Extreme Hair, Frizz Dismiss & The fashion Collection inspired by Guido. The room was covered in plastic to protect the surfaces.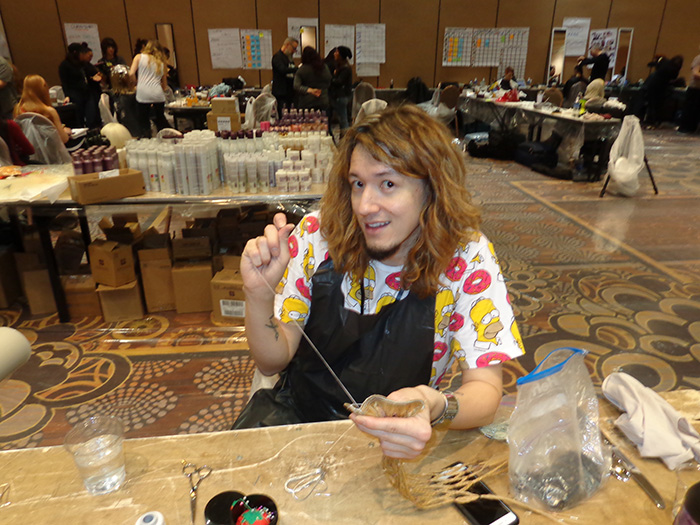 The model room is an exciting, busy, chaotic place with sounds of different genres of music playing and the smell of hair color and hair products filling the air. You can feel the synergy of everyone working together to bring each show to life. Six of our models arrived this day and stayed until 7:30 pm as we consulted, treated and created beautiful hair color that reflected the personalities of the models. Everyone on our team worked hard and shared different roles. I spent a lot of time sewing custom hair pieces and wigs to be used for the transformation of the models as I was lead for main stage artist, Chiala Marvici. All looks were practiced and refined to be ready for the big show.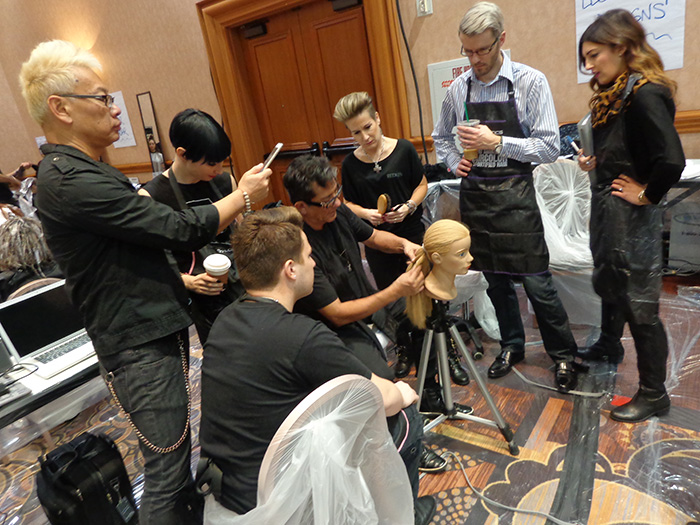 In addition, I created custom pieces for both Julie and Brian for the show and for part of their Grand opening models. Camera crews and photographers were present to capture as much as possible backstage. The looks created for the models would transition beneath the title "Transformation Digest" incorporating elements of texture, sleekness, braids, braided veils, bangs, razored cuts, volume, hair pieces, blurred hair color techniques, balayage, dusty pastels with rich hues of icy blondes, warm brunettes, cool reds using Redken's Chromatics, Color Fusion, Shades EQ Glosses & Creams and quite a bit of products from the Redken styling line with burst of color and hints of shimmer from Metal Fix.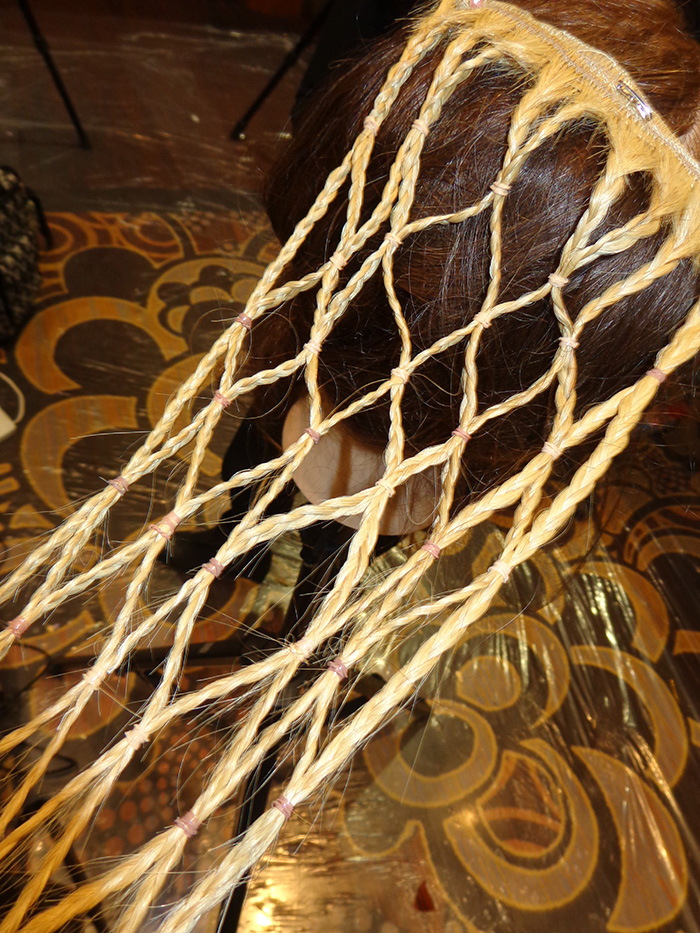 Saturday 24


8 am Redken pep rally
Upon entering the room, I was met with energizing music, flashing lights, and dancing. It was exciting and exhilarating! The entire Redken family including artists and corporate were there preparing for the biggest event put on Redken. VP of Redken Sheri Doss thanked the crowd and expressed her gratitude to everyone that helped with the process of symposium.


Afterward we return to the model room where our next set of models arrived for color/cutting. We spent several hours coloring wefts I constructed into a custom fall, fringe that we all helped collaborate on. We helped the show artists with their grand opening models by creating custom braids and braid netting to be worn across the face. Everyone worked very hard to bring the show to life and we ended the day at 9:39 pm..... this is still just the beginning

.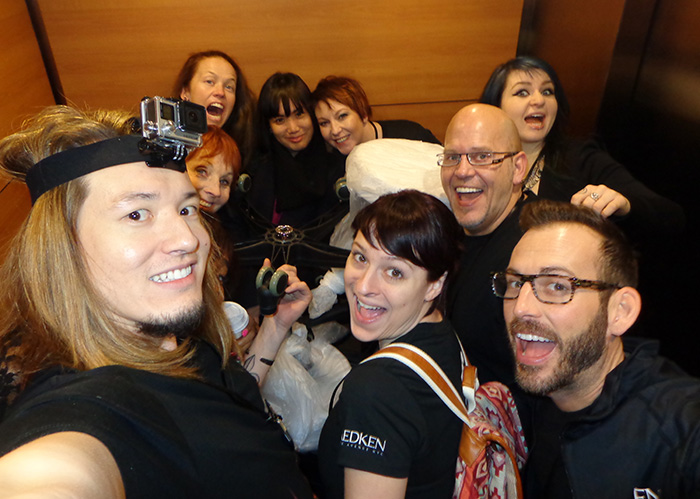 Sunday 24
This was an early day, ready by 7:30 for a run through with the choreographer, models, and artists but I could only stay until 10 am as I was also added to the Sunday support team for the grand opening. The back room was filled upon my arrival. I waited for the show director, Brent Borreson to give me instruction for prepping his and Chris Baran's show wigs. The room was field with many international artists, I worked alongside Steven Legro from Sam Villa Professional.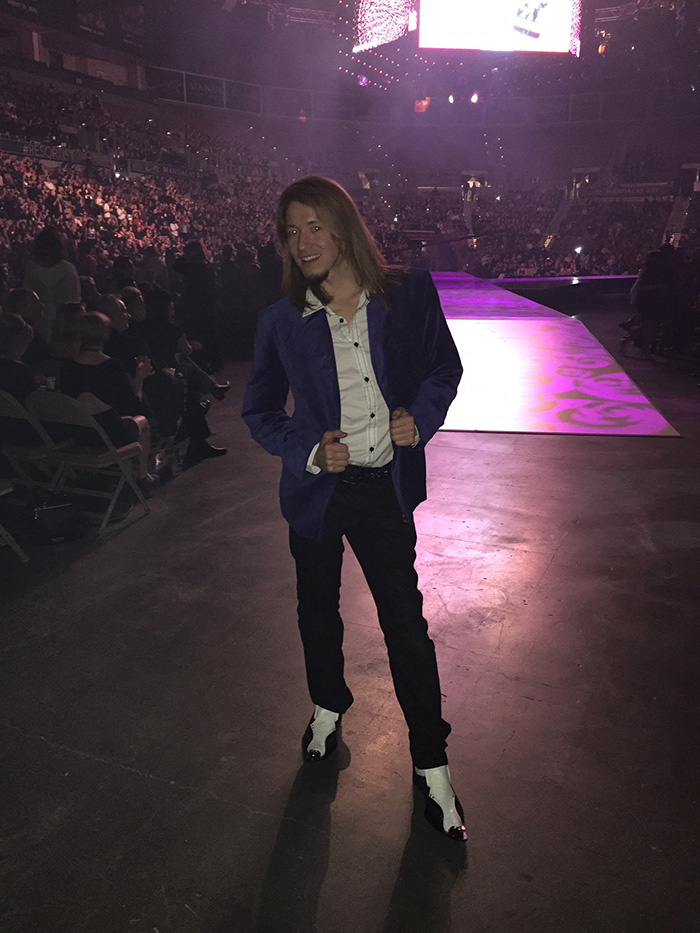 To smooth the wigs, I used Hot Sets 22 with a Mason Pearson to smooth the surface. Then, I wrapped the hair around a 2 inch ceramic marcel leaving the ends out and starting half way down the sections curled. I applied a little rough paste and secured with a net. For Chris Baran's piece, hair was crimped with the Krimp-T iron and blunt cut with trimmers to create a "Broom-Stick "effect. The show was amazing and I stayed in the corridor to switch hairstyles in 2 of the models before they returned to the stage.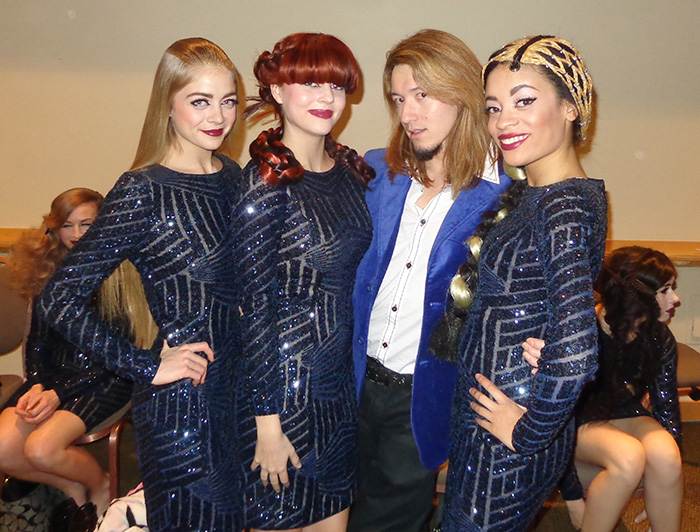 Monday & Tuesday


We began prepping the models for our first show for "Transformation Digest." Like the title, we showcased color/cuts on several models featuring hues of red and marbled-pastels of blue and grey. We used custom clip in fringes and hair pieces to show quick changes for salon guests. We did our first show live to a sold out crowd followed by two shows the following day. The models did an amazing job and everyone brought their A game. Afterwards, we had a wrap party to dismiss symposium. I had an amazing time and one I will never forget. I got to strengthen existing relationships as well as forge new ones and did hair the whole time.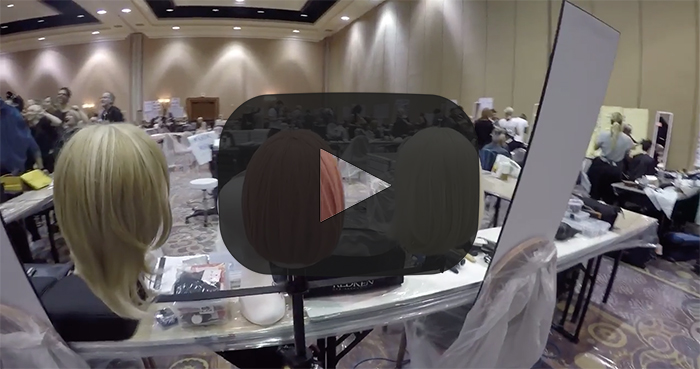 XOXO
Matthew Tyldesley
www.matthewtyldesley.com