Short, textured looks are a trend that is fashionable not just for men, but for women's styling as well. With men starting to flock to salons to get pampered, it's imperative to learn a few key techniques to utilize in the salon for men and women. To ensure confidence in your craft, Fuel created Short Hair Fundamentals, to focus on creating short, feminine cuts and Men's Sculpting, which hones in on mastering the art and skills of shear over comb.
---

Follow along below as Fuel demonstrates how to get the perfect quiff with a shear over comb teqnique. 
Before: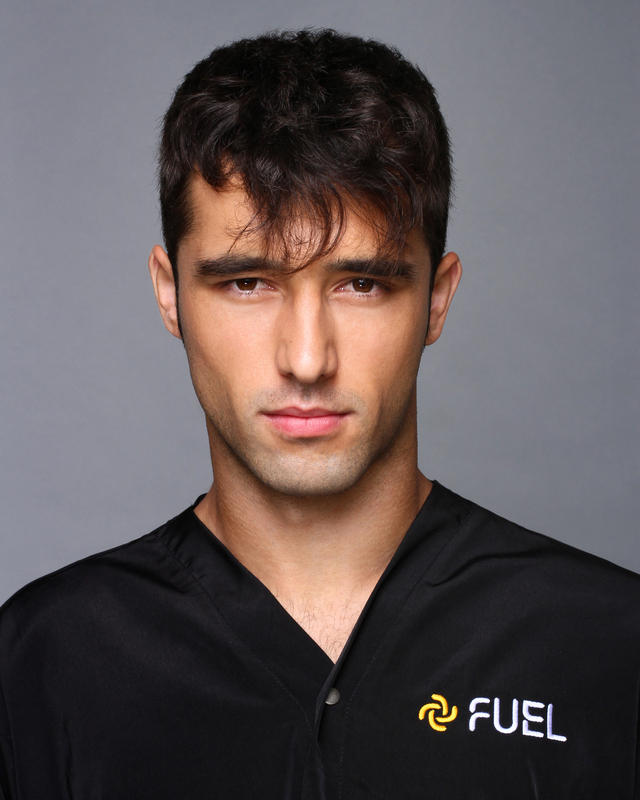 Step 1.        Prep hair for grooming by dampening with Fuel Cutting Mist. Create a horseshoe parting around the parietal ridge to begin sculpting.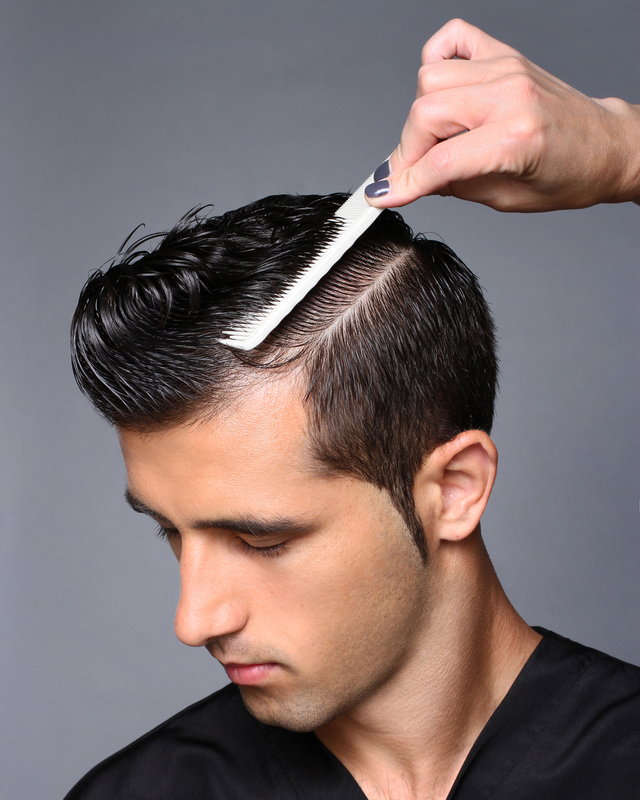 Step 2.        Begin to shape using a shear over comb technique. Starting at the nape, follow the head shape, using the non-technical side of the comb.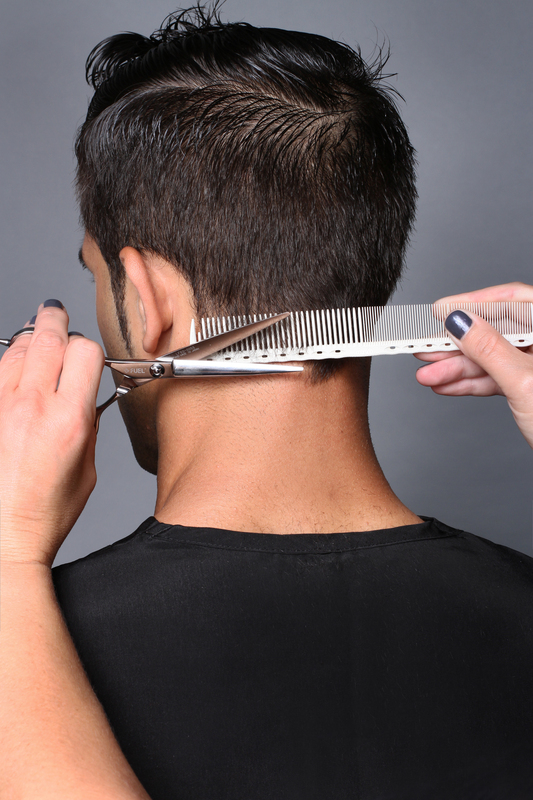 Step 3.        Continue around the head with shear over comb and blend from short to long as you work your way up. 
Step 4.        Once the sides are finished, move on to the top section. Create a horizontal parting at the front contour line and hold hair out 90° from the round of the head. Point cut to desired length which will establish your guide.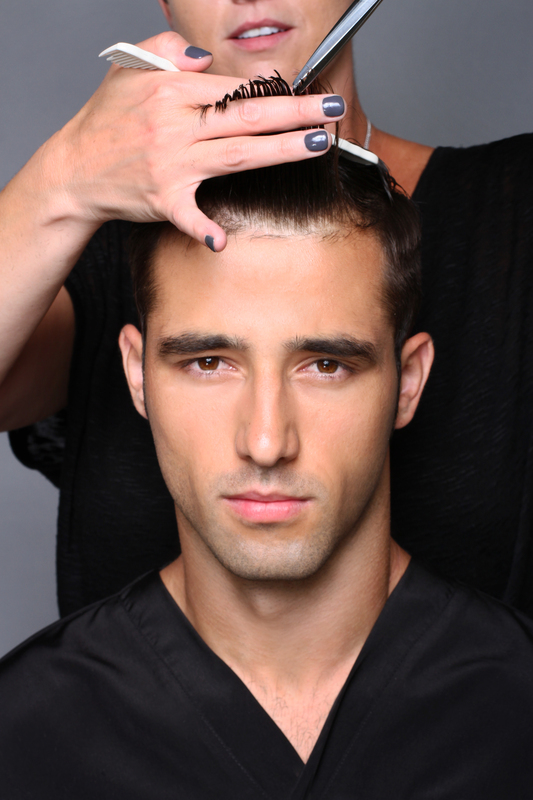 Step 5.        Working your way back with the guide, using mobile horizontal partings. Keep the hair held at 90°, squared off as you move. Make sure to point cut to add texture.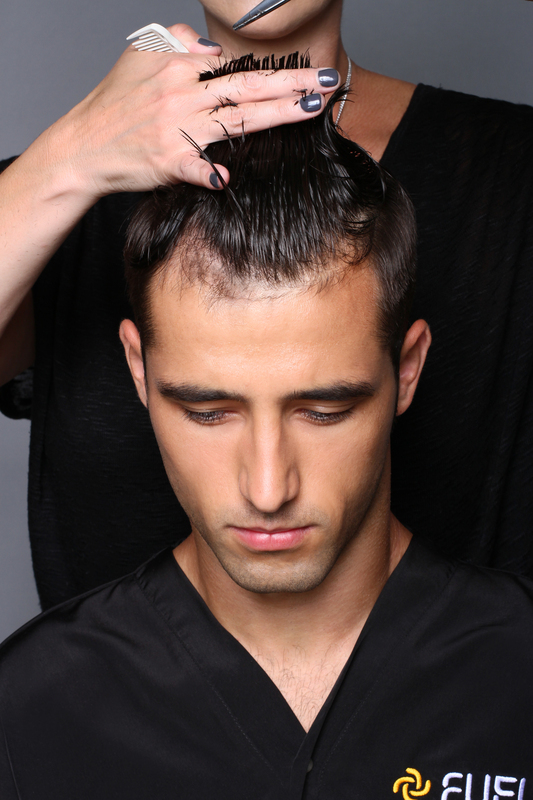 Step 6.        To blend pull 90° sections from horse shoe parting, and point cut to merge the top and sides according to head shape. Complete cut by detailing. To finish the look, blow dry hair and sprinkle Fuel Texture Powder to enhance the texture of the cut.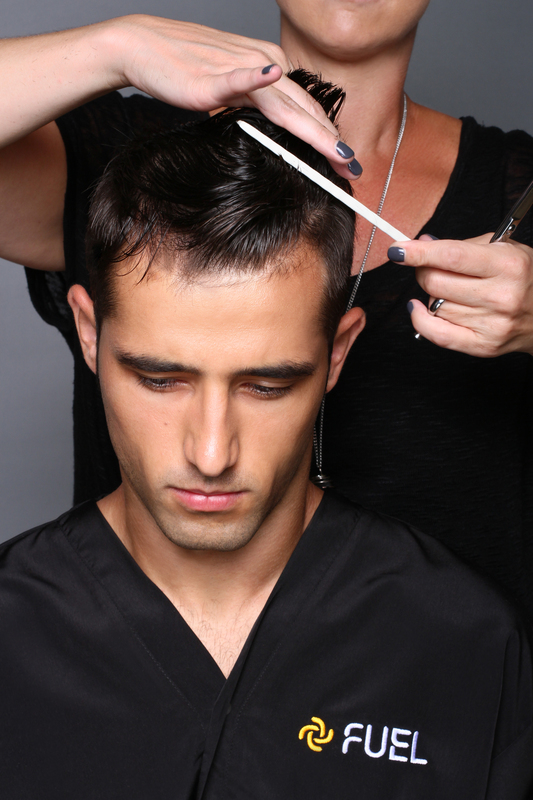 Finished Style: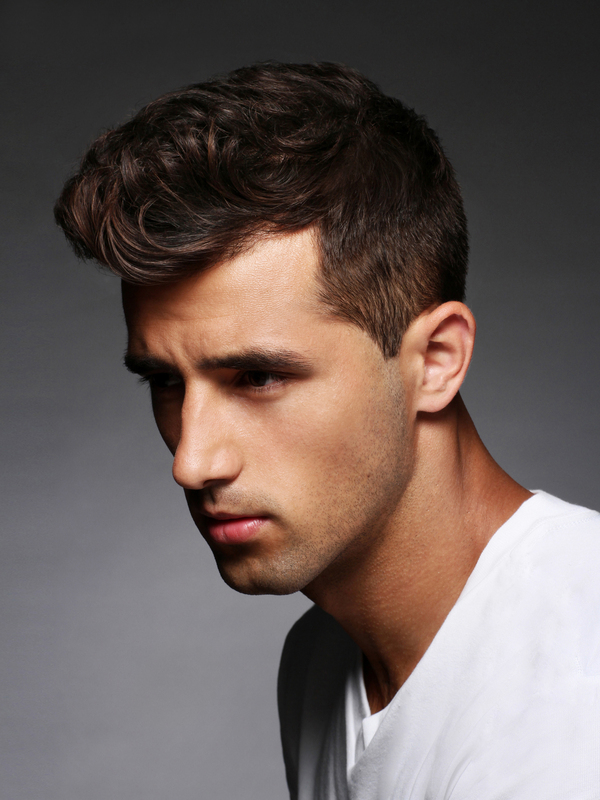 These types of guides will take your styling education to the next level. Be sure to check out Fuelhair.com for even more education and stalk Fuel on Bangstyle for all the latest tips and tricks!
---
CREDITS:
Hair: Lindsey Misale, Fuel Director of Education
Photograher: Hannah Dexter
Makeup: Elizabeth Cook
Shears used: Lefty 6 inch