We are thrilled to partner with the Professional Beauty Association (PBA) to promote all the talented artists who are finalists for the 2015 NAHAs (North American Hairstyling Awards), the most prestigious hair and beauty award in the country. We had the honor of interviewing one of our favorite Bangstyle Artists, one of this year's finalists in the "Contemporary Classic" category, Michael Haase . Check out our exclusive interview with Michael and get the scoop on what fuels his passion for hair artistry.
Tell us a bit about your nominated collection this year. What was the inspiration behind the looks? How did the creative process unfold?
Architecture, the grey of the sky, modern buildings and the movement of a car, a ballerina, the way fabric blows in the wind, my sketch board for lines and shapes, color placement and then to the models. It is a time for me to open my eyes to see more clearly for the details, all for one purpose of design. I research designer trends a lot and different decades in hair fashion to give me some direction. I plug in my bullets for my music and begin. I do look at the past few years to see what worked in competition, and what didn't, in the notes. Then I begin cutting. After all, it is a category that has been about the scissors for a very long time and the craftsmanship in that discipline. For myself, shape has always been a big turn on for hair; the balance, color, and architecture of the fit on the model. Creating a vibe or environment to "see" in, is quite important, and so it begins.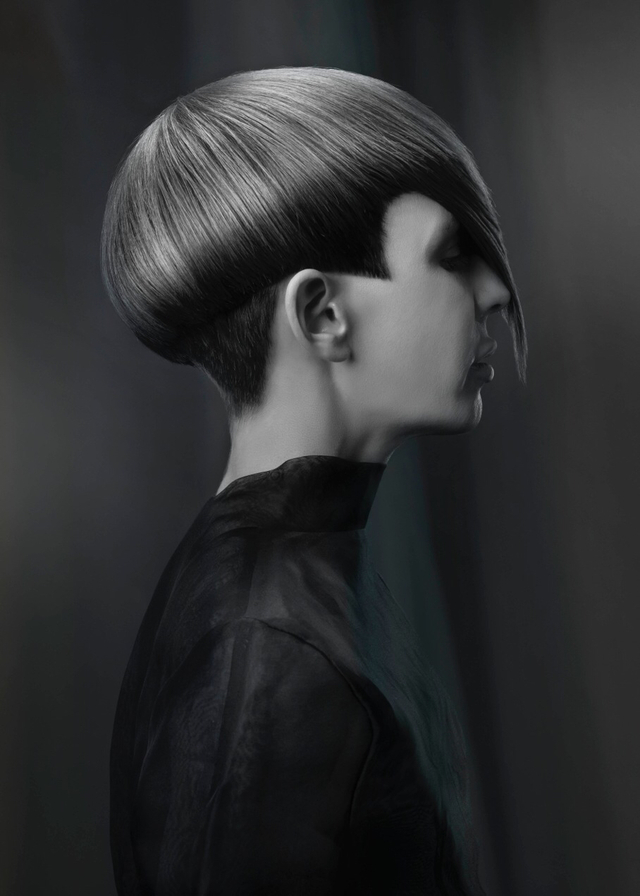 Were there collections in other categories that you found inspiring or particularly appealing?
I find value and difference for future work in all the categories, even make-up; I still do some on shoots. NAHA allows us to look at a complete industry and each has value for me to begin the journey for next year. Yes, there are plans for other categories but I really can't expose them right now. I have been experimenting with some ideas and will be moving into different areas soon. I happen to like all the categories. It's like going to an ice cream shop and having to make up your mind, but it all tastes good sooner or later.
What is the most valuable thing you've taken away from the artists you look up to? What do you hope to pass on to the artists looking up to you?
Vidal, Alexander, Trevor, Annie and so many others seemed to come from the same mold. They really cared to teach and guide, then, continue to learn and pass it on once again. Hairdressing is such a diverse profession. One day you're on and the next you need to step back and take a better look to get it right. I think it's so important to push and let the creativity evolve. Never forget where you came from and who held your hand on the ride. Then, capture it in that perfect light and moment. I hope that young professionals will understand my passion for the industry I love and take away with them the integrity it takes to succeed today. I love to share my history in learning. All the young professionals need to do is ask and engage with full commitment, and of course really love hairdressing.
Who are the younger talents who have really caught your attention/impressed you?
Young talent today has a freshness that I really value. The experimental and the dangerous in approach is brought by so many, and this is who I look to. The opportunity to learn from so many and see them grow is very exciting. I try to watch as many as I can. From magazine pages to social media, information is everywhere and young talent loves to show its work, sharing the visions created with their young eyes. NAHA brings so much of that young talent to the forefront and makes it even more exciting when seasoned professionals can meet with the "new eyes" and share together.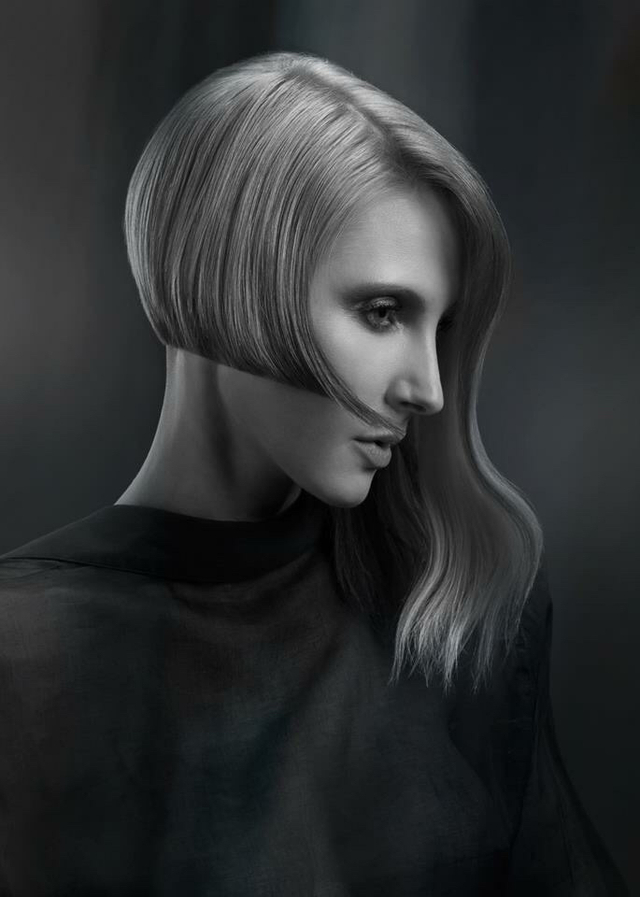 How do you think we as a community can do better at bringing consumer attention to all of the artistry that is NAHA?
Considering what we do behind the chair everyday, why not share the excitement of being a part of NAHA and explain it? It's not just for hairdressers, it is for the world to see. The opportunities we have are stories of our individual history. We need to share our hard work and artistry with everyone, and you must share it and explain the drive and the love. Editors from publications other than the "trade" should be brought on board to participate and perhaps the word would spread in a different direction and expand much more rapidly.
What do you find most valuable, for yourself and the industry as a whole, in an opportunity like NAHA?
To be honest "being a part of it." Our community is global and events like NAHA take us away from our busy lives and businesses to celebrate our love for what we do and the art itself. This is our time to stand with others and enjoy beauty, craftsmanship, challenges and discoveries. It's the coolest feeling ever to find that you're not alone in the hair world with crazy ideas, wanting to push the limits and wanting more. Everyone starts somewhere and we all end up in the same place, creating, pushing the limits, and driving at high speed to make art. I am grateful for the competitive platforms on all levels. It's exciting, filled with camaraderie, friendships and the building of relationships that can last forever. How can you not enjoy a celebration like NAHA? It honors our industry at the highest level. Again, very cool!
Throughout your time in the industry, what is the innovation, or evolution, that you are most excited about?
Color technology and in general, the world of hairdressing. I know, a bit vague but really, isn't this the best time to be a hairdresser? Looking back at my beginning, color was all about covering grey. Now it's, "what color do you want to be and how do you want the world to see you?" Our industry is privy to such new technology. The invention of color technology like; Wella Koleston Perfect Innosense for reducing the risk of developing a color allergy. Color separators like Wella Color I.D. eliminating the need for cotton or cellophane and Wella Freelights for hair painting. Once again eliminating the need for separators just to name a few really cool things. Blade technologies in metal blending from expert artisans like Mizutani Scissors, incredible artisan commitment. The list goes on but tools and techniques continue to evolve like we do. Education, it's better than ever, and continues to bring out the greats that have helped many of us get where we are today. I thank them; I wouldn't be the hairdresser I am today without them.
If you were crowned King of the entire Hair Industry tomorrow, what is a new change you would bring, or initiative you would start?
Early intervention of getting the hairdressers right out of beauty school and getting them into a program that teaches them that in their career they should always strive for more. Don't just settle or just work for the money. This would also add additional prestige and recognition in our industry. If we could encourage this to the young talent, the young hairdressers could then serve as ambassadors for the industry and set an example. Perhaps it could get the seasoned hairdressers to reach within themselves to pick it up a notch as well. Also, letting the world know that we are not a bargain brand, or a commodity. We are a professional industry that takes discipline and commitment. We are an investment in individual image and that skill should have a price for quality. Some have asked why I charge what I do and how long have I've been hair, (its amazing the questions we do hear). I tell them, "you're not buying vintage, you're investing in success" Lol. I like that one; you should see their faces.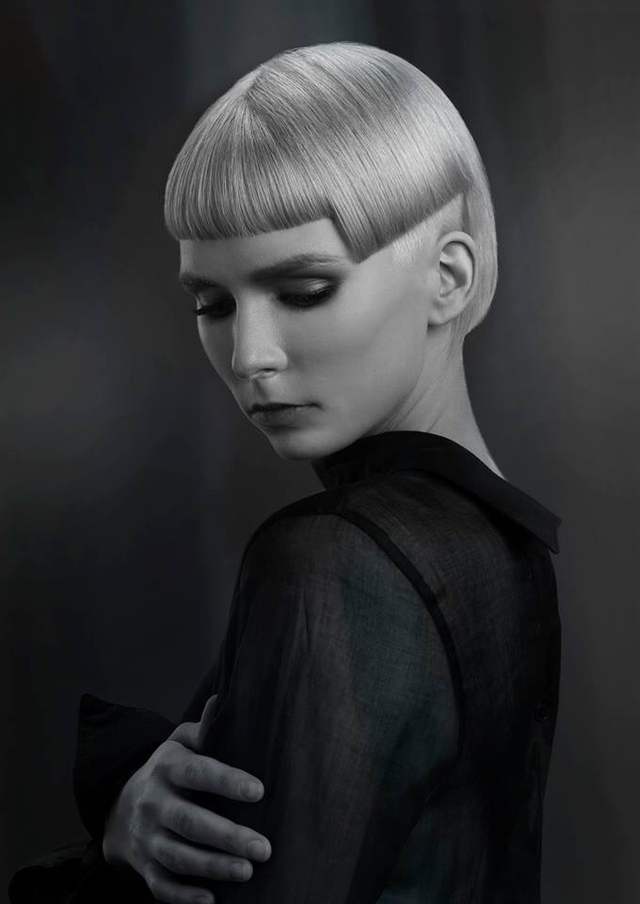 What trend are you loving right now? Is there one you wish would just go die already?
Pastels are a high right now but I think it's just the beginning. We are on a "cool" track right now. Professionals in many areas are engaging in looks that are more fashion forward than ever and it almost seems normal. Shapes are going a bit shorter and I feel it's about time, as well as, changes in the Ombre world. It is a very popular piece at this point but honestly, can we move on and be more creative with it? I have been working with a tipping technique that takes Ombre to the next level and changes the approach for blended color, very exciting to see the change and the clients and models love it. A longer "how to" video is in the works.
What fuels your passion? In other words, what gets you out of bed in the morning?
My art! It's really weird how much time I actually spend with what I love doing. I can't help it. I'm always thinking of the next thing, making notes, drawing or sketching. People always said "it's my hobby", it's not work, and I love that. With a hobby the time flies by and the morning brings a continuing of the plan for the future, and new designs and techniques. Working in the salon, building my team, photo shoots, clients and of course working as a Top Artist with the best color company in the world, Wella Professionals. I ask you, how could that be a bad thing? Lol.
Be sure to STALK Michael Haase to see the rest of his stunning hair art, and wish him luck at the upcoming awards!