While most are watching what is happening on-stage at the Miss America 2016 Competition - Ashley Flora and Matthew Tyldesley give us a look into the hair, emotions, energy and the beauty behind the scenes!
Photo Credit:Richard Krauss
Interview with Miss Mississippi: Hannah Roberts - First Runner Up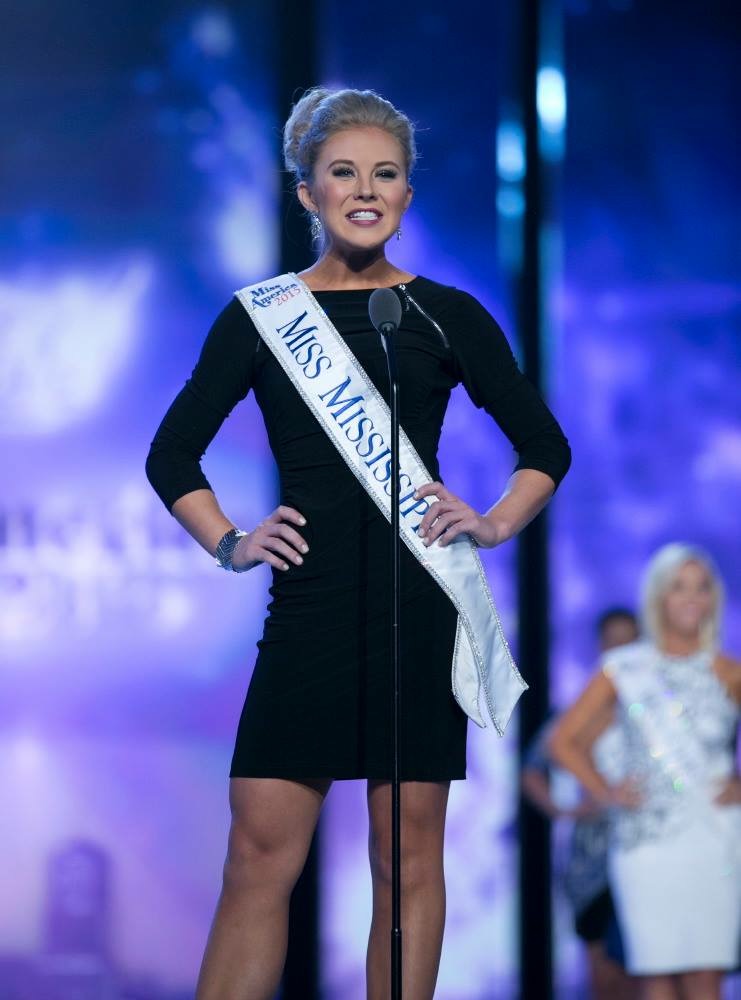 What is your go to weekend hairstyle?
The messy pony tail!
Who is your "style icon"!
Kate Middleton
Tell us the most exciting/rewarding part about representing your state?
Getting to travel the state and meet all types of people.
What beauty product can you not live without?
Maybelline "Blackest Black Mascara"
Do you have a regimen for hair/skin?
I always try my best to take care of my skin and hair with a healthy regimen. I use heat protectant for my hair and moisturizers and SPF for my skin. 
What other contestant do you admire most and why?
I truly admire Miss Arkansas, Lorin Mcdaniel. She truly embodies grace and kindness and positively impacts everyone she meets. I sincerely look forward to meeting up with her again!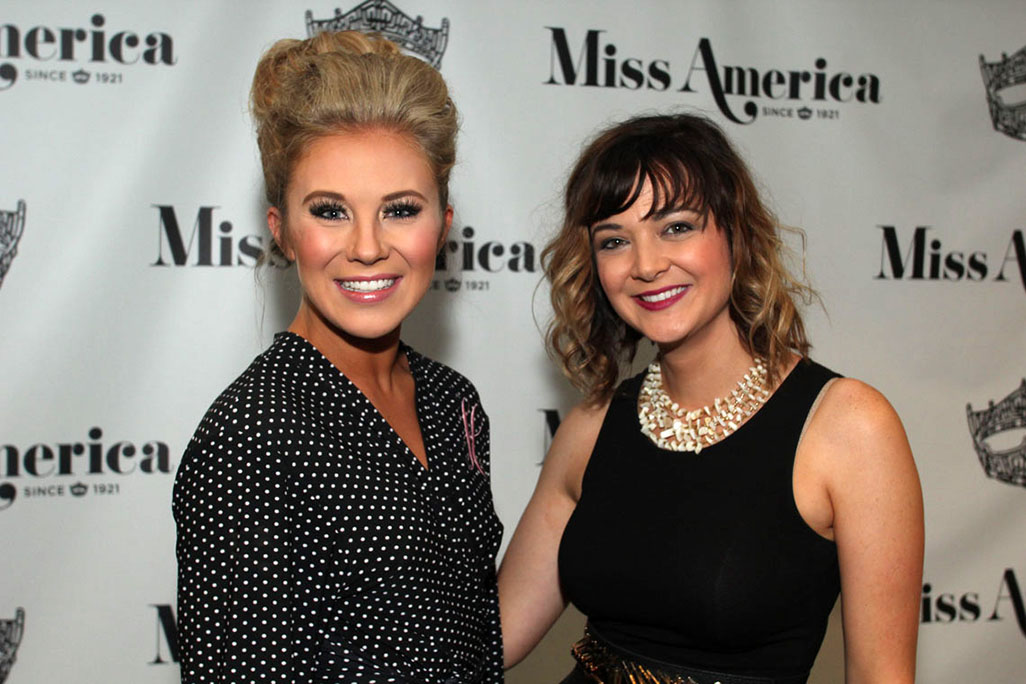 Interview with Miss West Virginia: Chelsea Malones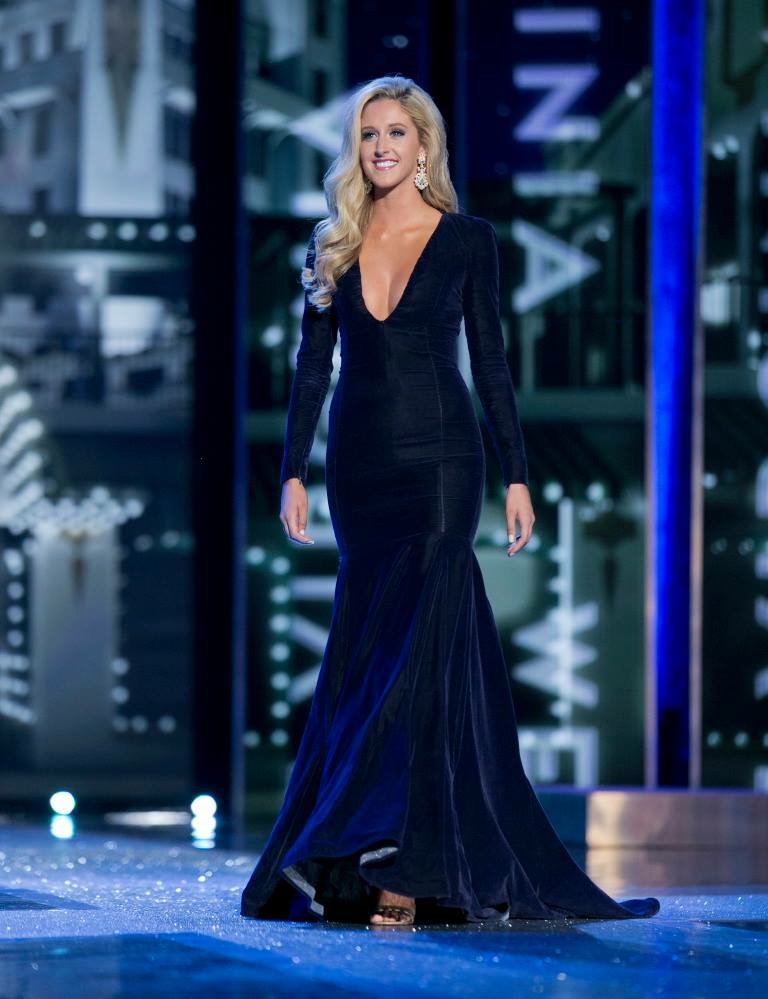 What is your go to weekend hairstyle?
My go-to weekend hairstyle is long waves.
Who is your "style icon"!
My style icon is definitely Blake Lively.
Tell us the most exciting/rewarding part about representing your state?
The most rewarding part about representing my state is that everyone is so close-knit and supportive. It just literally feels like one big family. 
What beauty product can you not live without?
I could never live without mascara (blonde eyelashes are tough).
Do you have a regimen for hair/skin?
I use mostly Neutrogena products for my skin because it's so sensitive. Just a mild face wash, and moisturizer. 
What other contestant do you admire most and why?
I very much admire Miss Utah. She not only has a genuine heart of gold, but just spending two weeks around her, she made me want to be a better person, and that's what being a Miss America contestant is all about.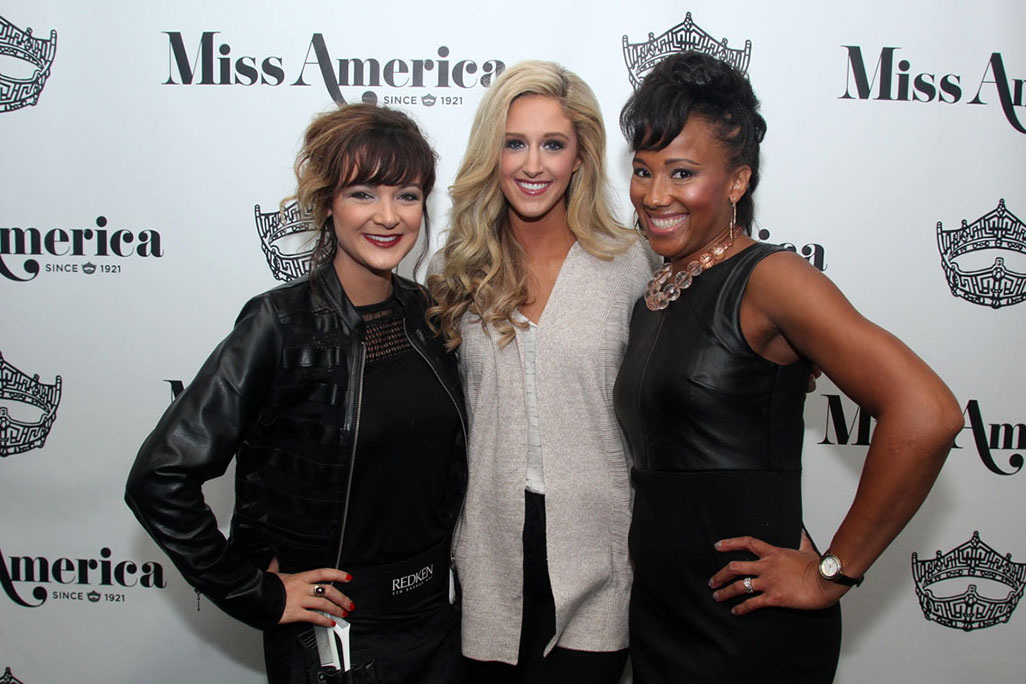 Here's what Ashley Flora had to say about her experience working backstage at Miss America 2016!
When I was asked to work the show I was shocked beyond belief. It was a huge honor to then be asked as a lead backstage by fellow Redken artist Carrie Brown something I am forever thankful for. My job was making sure everyone was on the same page and downloading with them each night to make sure we were all positive, so I could keep in touch with Carrie. I would lead Redken's tradition of energy to get everyone pumped up and energized, including the makeup team up, and dancing before the contestants would come in to get their hair done. It was imperative to be happy and calming to them, as they were mentally preparing for their on stage platform, question, or talent. Working as a team backstage is huge, there was a lot of teaming up with a contestant to get them done in a timely manor. These contestants are simply so mature and poised, we loved cheering them on.
The style of hair was selected by what their needs were. There was a lot of bun action going on - with 10 minutes to create a stage-ready full bun. There were also many Victoria Secret/Carrie Underwood inspired looks - large barrel irons and teasing.
Must have tools:
• Nicholas French Shining Brush
• Kris Sorbie Mini Denman Brush
• Sam Villa's Signature Series Styling Brush and combs .
• Pureology's teasing combs.
That meant lots of volume ladies and gents!
Redken products: Triple take #32, quick tease #15, wind blown #05 , powder grip #03  iron shape #11 were my must haves used to get the looks.
It was such and incredible opportunity and hope to do it again!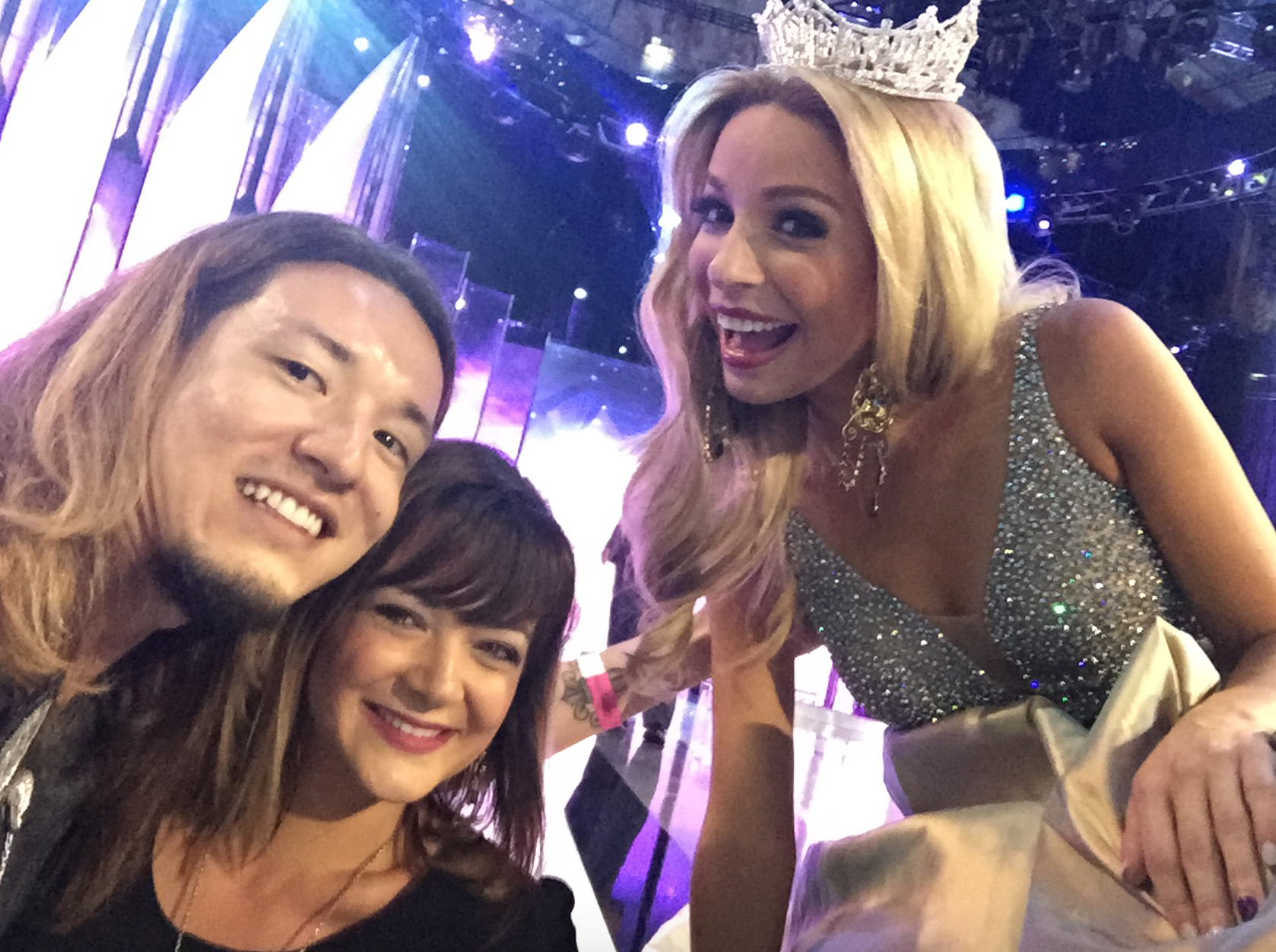 Matthew Tyldesley's Experience from Miss America 2016 Preliminaries
I was stoked to be part of the 2016 hair team with Redken as an official sponsor. I asked by Carrie Brown if I would want to be part of the team and I was happy to yes. The Miss America organization celebrated its 95 year and made a return to its birthplace, Atlantic City. I arrived after labor with my session kit I tow and literally went straight to the Boardwalk hall to set up in a secured room filled with the team I would be working alongside the next 3 days. Call time was 4 pm and the contestant would arrive between 4:30 pm to 6 pm for both hair and make up touch ups. My session kit include marcel irons, my sam villa blow straightening iron, combs and finishing brushes from Tearsheet and the following Redken "must-haves": Iron Shape 11, fashion works 12, Shineflash 03, Control Addict 28 and the new Triple Take 32. I was excited to be working with my friend and colleague, Ashley Flora as well as the newly hired Redken Artists. The room also had a diverse make up team with artists from Bobbi Brown, Lancôme and Dior. I was fortunate to be paired with MUA, Crystal Schreiner We needed to work quickly as 32 of the 52 contestants had signed up for our services.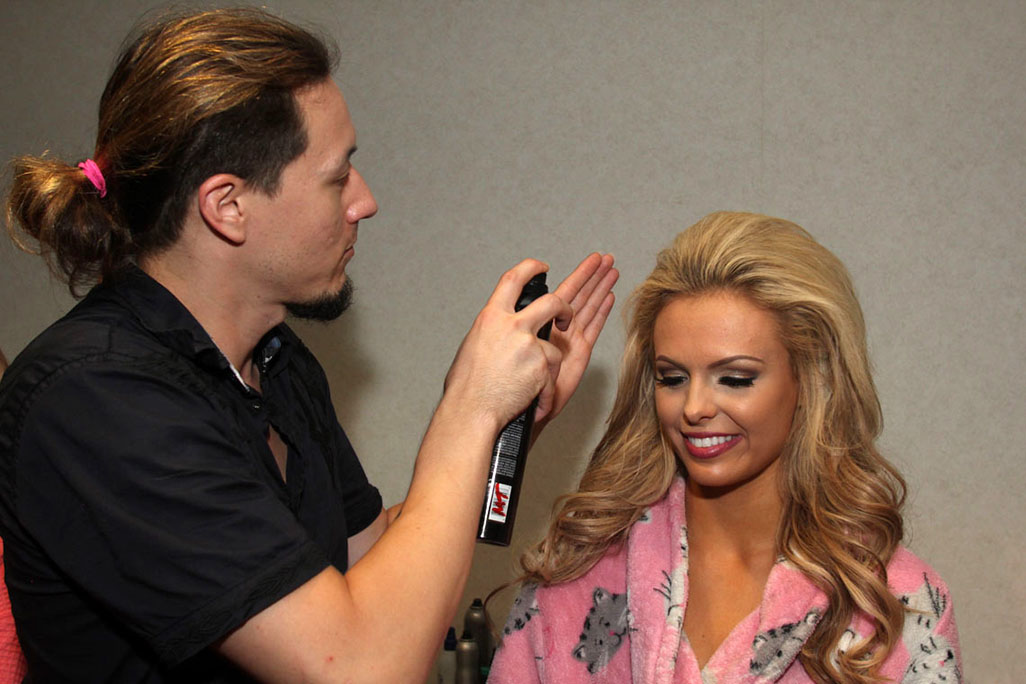 Tuesday, Day 1:
I had the pleasure of meeting and styling hair for Georgia Frazier: Miss Oklahoma, MaryKatherine Fetchel: Miss Florida, Lizzie Jackson: Miss Washington. They lovely ladies wanted soft, waved hair with a bit of volume. Hair was marcel iron with both 1 a 5/8 and 1 inch marcel iron and set using Iron Shape 11. Next hair was brushed out and finished with new article Take 32. Hair was soft, romantic and pageant ready but contemporary for the young woman of 2015.
Wednesday, Day 2:
Had a chance to take a dip in the warm water outside the tropics a where we were rooming before reporting to boardwalk hall. Got to style Miss Maryland, Destiny Clark who wanted more of an upstyle. Hair extensions were reset and lossless curled and hair was shaped into a partial half upstyle to match her mermaid dress she would be wearing that night.
Time was cut short as the contestants arrived later then expected due to run throughs. Afterwards we went and watched the show in the boardwalk auditorium. It was glitzy with a oversized crown aligning the stage lights and a long catwalk for the contestants to parade. Contestants had to compete in fitness, evening wear and talent. I was blown away by the diversity a d talent of these young woman ranging from singing, dancing and playing musical Instruments. I was excited to see Miss America 2015 Kira Kazanstev who I had previously styled for the April issue of Nfocus Magazine and for her Derby red career visits call my name from stage!!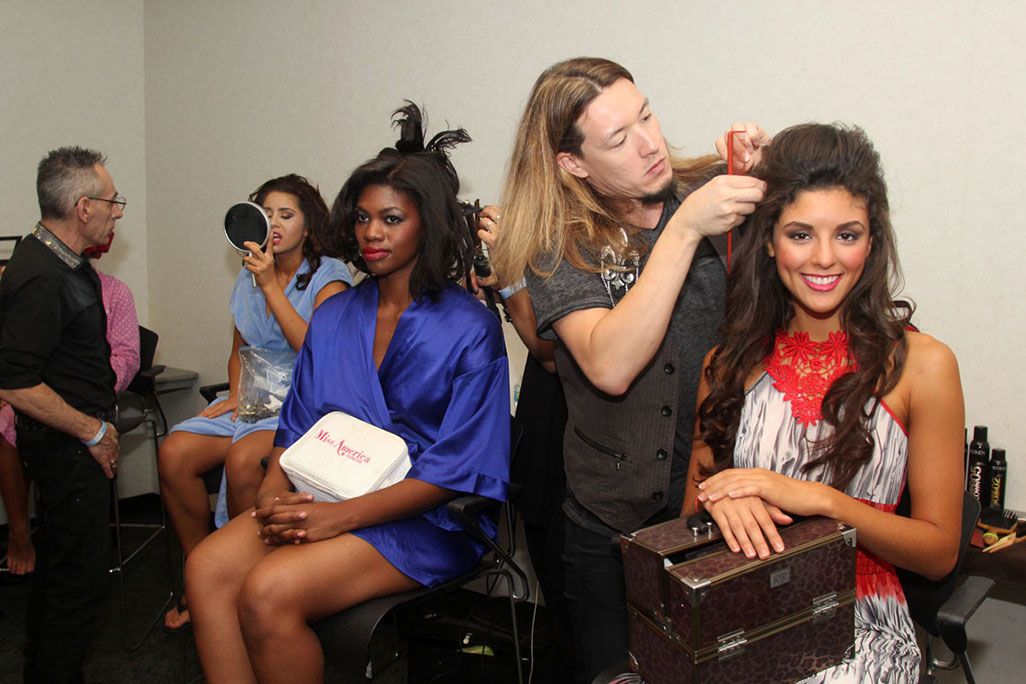 Thursday, Day 3:
Last day of preliminaries had the chance to work on Miss Kentucky: Clark Janell Davis, Miss Rhode Island: Amanda Curtis for whom I created a simple victory roll and another chance to style Lizzie Jackson (soft waves) and Destiny Clark (knotted side braid converged into a ponytail). Through out this experience we had Richard Krauss Photography take promo photos of the team along with the contestants they styled. Afterwards we left to return home and to returned to the salon. I had a n incredible time and look forward to hopefully work Miss America 2017.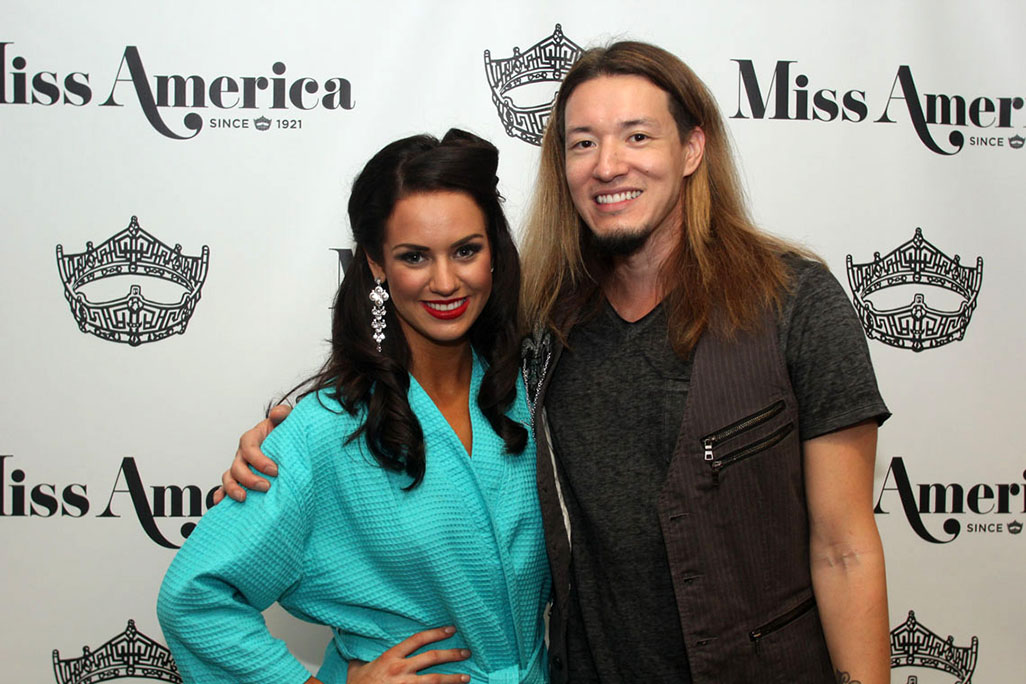 More Pics from Behind the Scenes!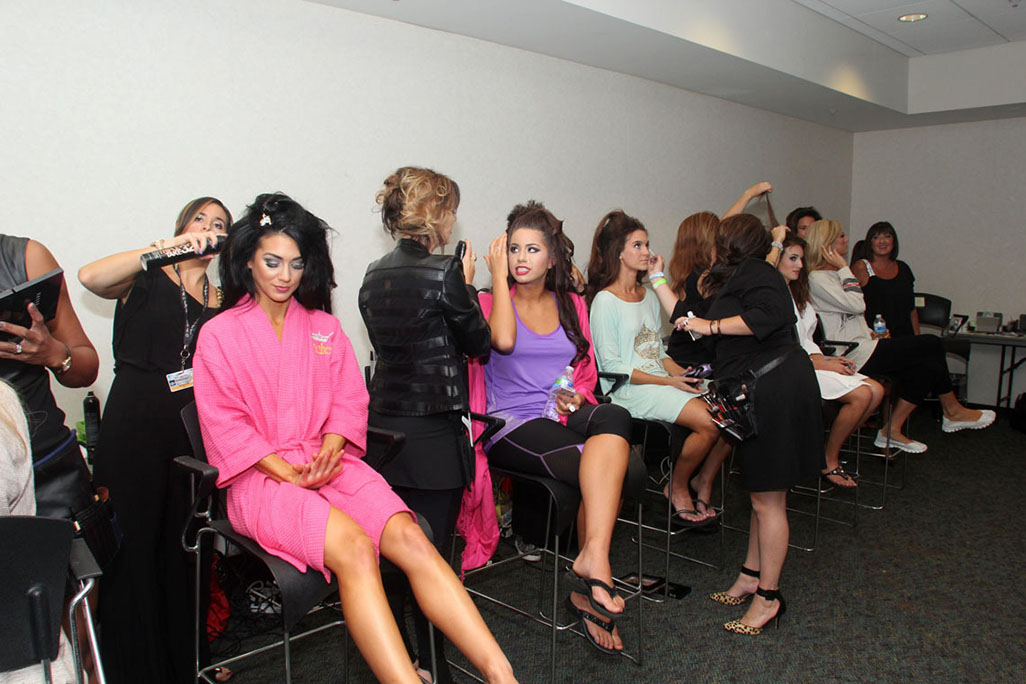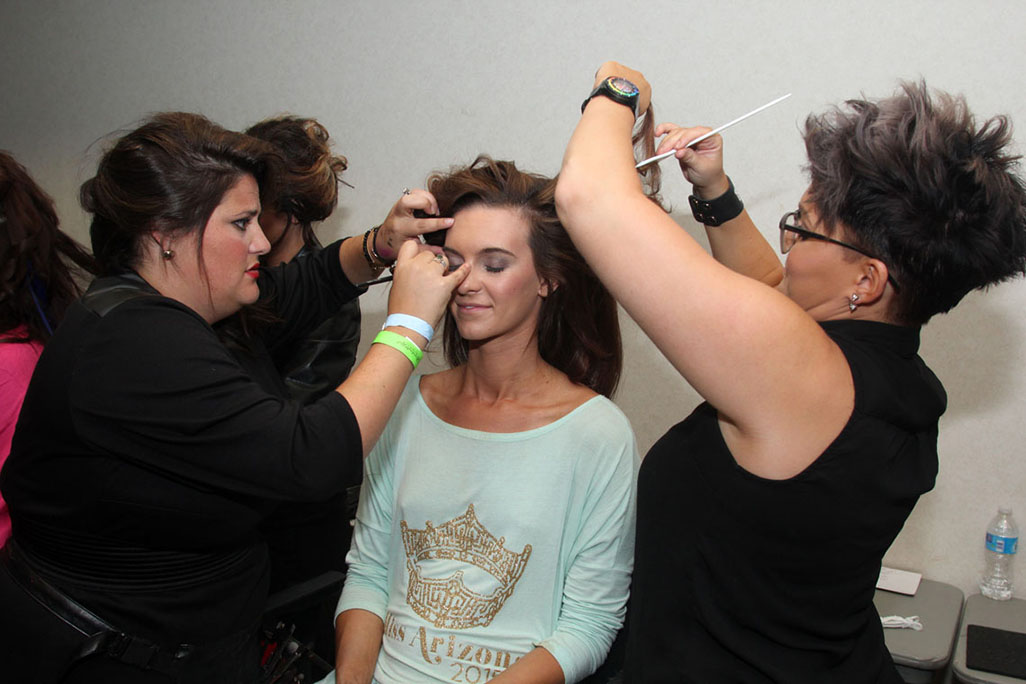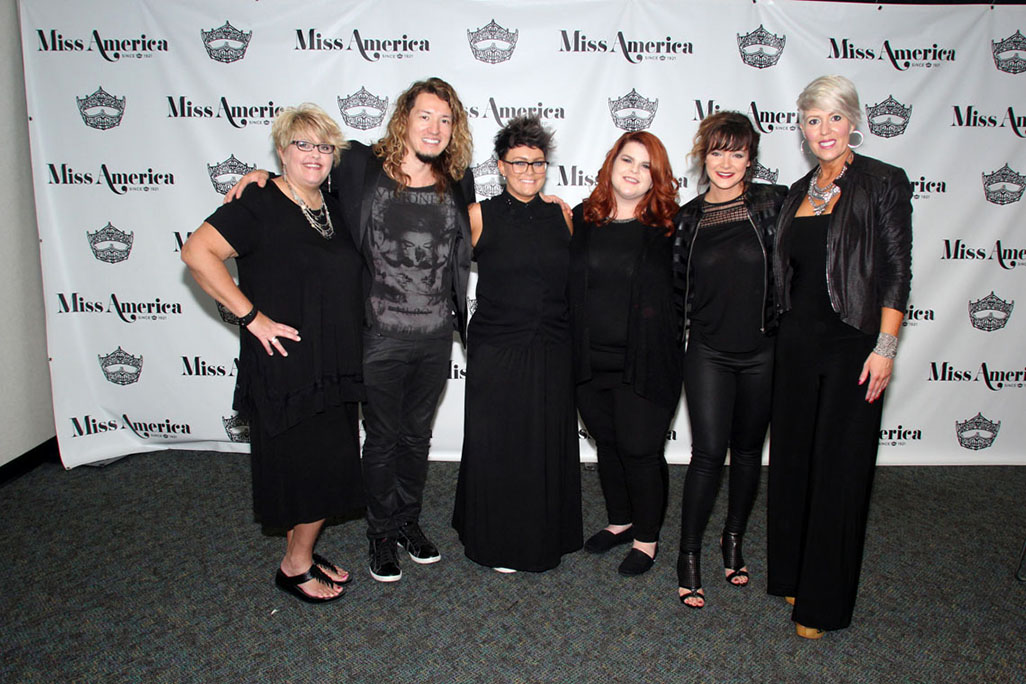 Make up artist: Crystal Schreiner crystalink.608@gmail.com
Photographer: Richard Krauss richardkrauss.com rkrauss@optonline.net
Hair: Matthew Tyldesley - matthewtyldesley.com hairbymatt@yahoo.com
Hair: Ashley Flora - aflorasalon.com, a.florasalon@gmail.com, @aflora_hmua
Be sure to stalk Ashley Flora and Matthew Tyldesley to see their latest creations!