KEVIN.MUPRHY  once again directed the hair for Myer's Spring Summer 16 Fashion Launch, accompanied by his team of SESSION.STYLISTS.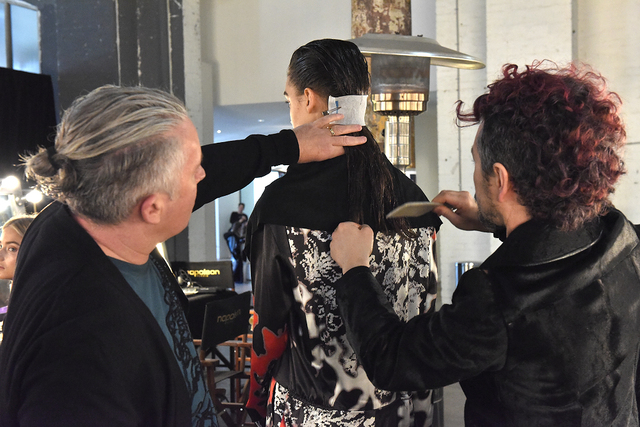 The much-anticipated event was held at Carriageworks in Sydney on Thursday 13 August, showcasing the latest looks in fashion, hair and make-up to a VIP audience. Myer ambassadors Jennifer Hawkins, Kate Peck, Rachael Finch and Kris Smith took to the runway, which featured both Australian and international designers. This year's hair look was inspired by Bond girl Ursula Andress (Honey Rider in Dr. No.) and her famous 'coming out of the water scene' with wet look hair. "The attraction in this look is its versatility and sense of effortlessness, suiting all hair lengths and textures, complimenting cheekbones and staying strong," said Murphy .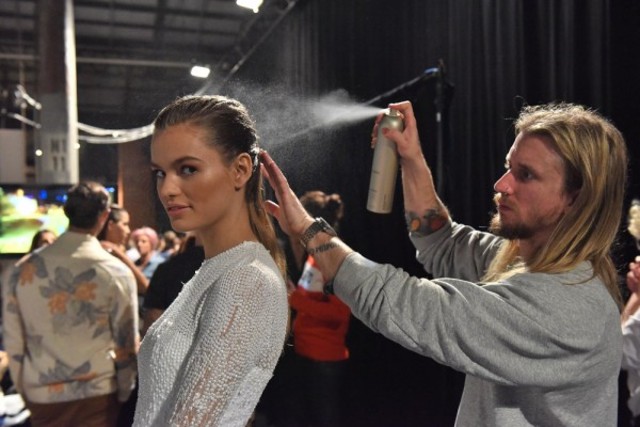 To achieve the look follow the below steps:
PRIME the hair by using UN.TANGLED liberally on dry hair, then clip away the top and side sections. Secure the back section flat at the nape of the neck and secure with a pin or stitch, then apply SMOOTH.AGAIN and HAIR.RESORT to the mid-lengths and ends of the hair.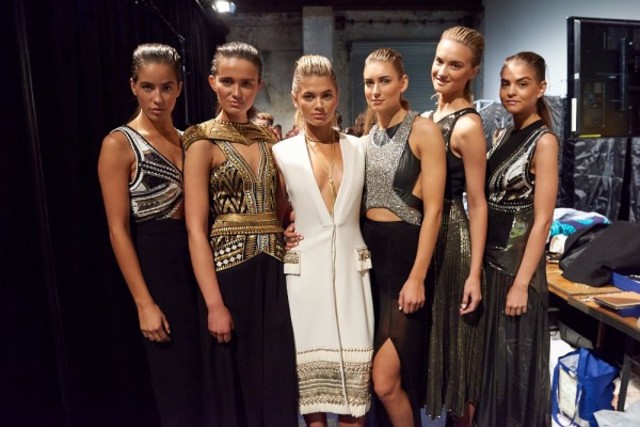 Draw back the sides, PREP by applying HAIR.RESORT then dry into place. Secure at the nape with a pin or stitch. Apply SMOOTH.AGAIN and HAIR.RESORT to the mid lengths and ends.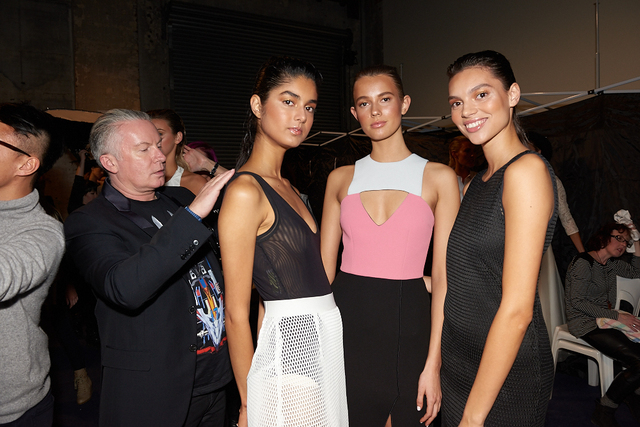 Large tong the top section, cool, then draw back over the crown, applying HAIR.RESORT from roots to mid-lengths using SMOOTH.AGAIN on the ends. Finally,  FINISH by securing with layers of SESSION.SPRAY .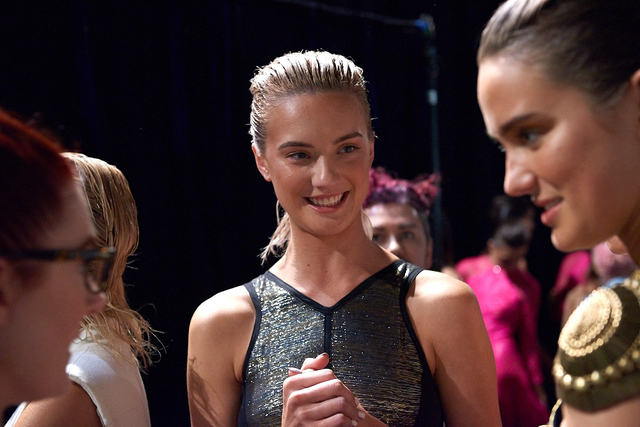 Be sure to Stalk KEVIN.MUPRHY on Bangstyle to keep up on all our latest imagery, products and articles!