We are thrilled to partner with the Professional Beauty Association (PBA) to promote all the talented artists who are finalists for the 2015 NAHAs (North American Hairstyling Awards), the most prestigious hair and beauty award in the country. We had the honor of interviewing one of our favorite Bangstyle Artists, one of this year's finalists in the "Contemporary Classic" category, Nick Stenson. Check out our interview with Nick and get the scoop on what fuels his passion for hair artistry.
Tell us a bit about your nominated collection this year. What was the inspiration behind the looks? How did the creative process unfold?
I really wanted to create something that made people pause and take a deeper look. I added the male model as a prop to create interest to the total composition of the collection. The element of skin with strong black and white suited wardrobe presents a finished, couture look. I melded a powerfully strong and classic shape with a fashion forward image for something completely new. I wanted the viewer to appreciate the strong lines and bold contrast of the images.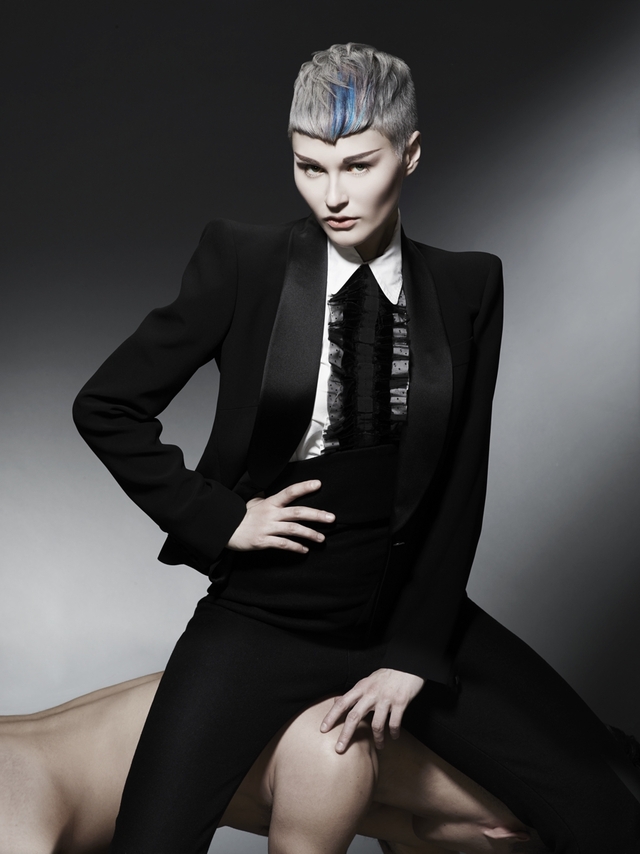 Where there collections in other categories that you found inspiring or particularly appealing?
I wouldn't say one collection stood out more than the other, but I loved the diversity of the images. This is my favorite competition because it truly allows the artist to create art with our favorite medium --- hair.
What do you find most valuable, for yourself and the industry as a whole, in an opportunity like NAHA?​
NAHA does a great job challenging hair designers to be better than they are and of demanding that we push our creative limits to extremes. ​​​​​NAHA elevates the profile of the entire industry.
What is the most valuable thing you take away from the artists you look up to? What do you hope to pass on to the artists looking up to you?
I admire the level of detail in the work of the artists I look up to. For those that look up to me, I hope to pass on a level of sophistication that I always try to add to my work. I take a lot of pride in this business and I hope that newer artists see the passion I bring to it and make that level of dedication their shared goal for their futures as well. That way, we all win.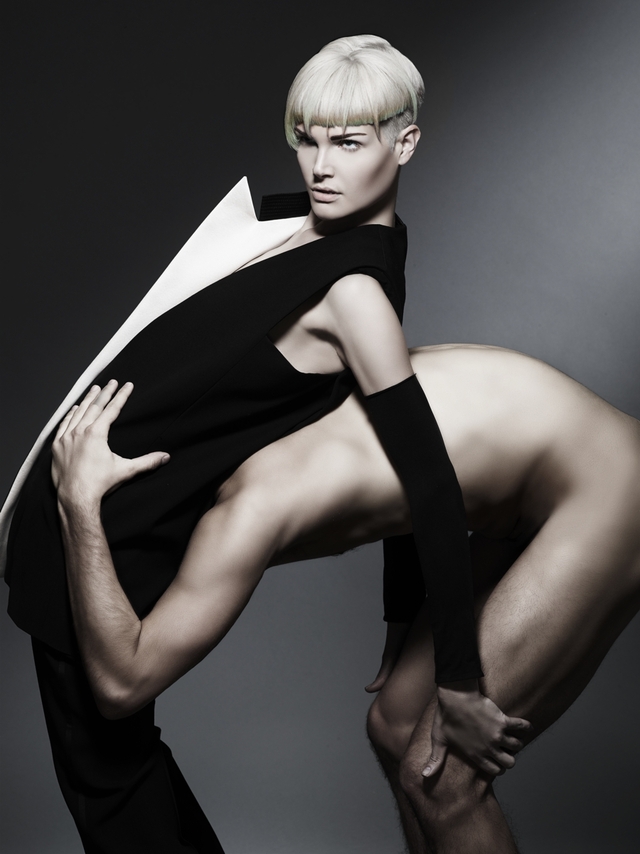 How do you think we as a community can do better at bringing consumer attention to all of the artistry that is NAHA?
We need a more vocal presence in the consumer press. The world needs to know the level of talent and commitment hair artists have to our industry and to ultimately making consumers looks their very best.
What was one defining moment in your career?
The first time I entered NAHA was a defining moment in my career. I didn't get nominated but I pushed myself in a creative way I didn't even know existed. From that point on, I became fearless in trying new things and in expanding the scope of what I wanted to do with hair. Seeing the possibilities ignited something in me that still burns brightly.
Which non-hair related areas do you constantly find yourself being inspired by?
If your eyes are open to it, there's inspiration absolutely everywhere! Yet I'd say that two areas inspire me most. I have my eye on fashion constantly. Hair and fashion are so intricately intertwined that one is the absolute partner of the other. Sometimes it's even difficult to decide who leads and who follows! I'm also inspired by my travels. The colors of a sunset, the weathered paint on an antique, the customs of a culture very different from my own --- they're all a jumping off point to a new collection!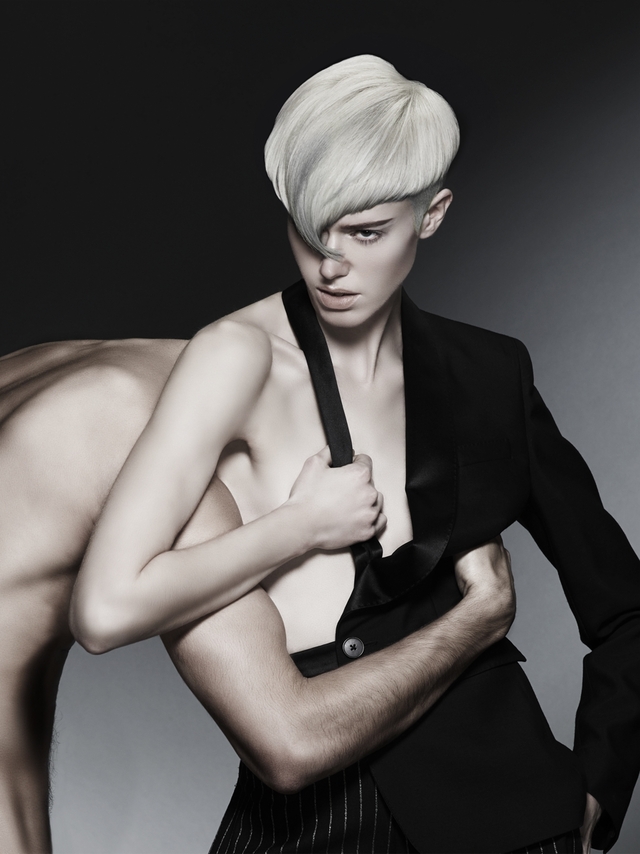 What is the one tool and/or product you can't live without?
Currently I can't live without Matrix Style Link Texture Builder. It's an aerosol spray that perfectly finishes and holds airy textures. It's fabulous for so much of what's on trend right now.
What fuels your passion? In other words, what gets you out of bed in the morning?
Knowing that I'm here on earth to inspire and motivate people. I'm here to make sure everyone I come in contact with walks away more passionate about both this industry and their own lives.
What's your guilty pleasure?
Sitting on my boat drinking a glass of red wine. (Wow, does that sound GREAT right about now!)
Be sure to STALK Nick Stenson to see the rest of his stunning hair art, and wish him luck at the upcoming awards!