We are thrilled to partner with the Professional Beauty Association (PBA) to promote all of the talented artists who are finalists for the 2016 NAHAs (North American Hairstyling Awards), the most prestigious hair and beauty award in the country. Bangstyle had the honor of interviewing amazing hair artist, and one of this year's finalists in the "Nail Artist Of The Year" category, Cassandra Clark.
Take a peek at Cassandra Clark's amazing nail art and hear more about the inspirations behind her 2016 NAHA Collection. She displays a range of technical and aesthetic skill with her designs that you won't want to miss!
---
Describe your NAHA Collection in 1 word.
Romance.
What was the inspiration behind your NAHA Collection?
Romantic flowers and lace that is trending in spring fashion this year inspired me, as well as watercolors and shattered glass embellishments popular in nail art. Although I decided to take a more literal approach by using actual shattered glass to construct the flowers.
Where were you when you found out you were chosen as a NAHA Finalist? Describe that moment in 3 words.
Doing a pedicure
Do you have any advice for nail artists looking to take their artistry to the next level?
Educate yourself! Get education and training anyway you can whether it's attending classes and shows or learning through tutorials from fabulous nail artists online. Experiment with product; find what works for you, and what inspires you. Don't be afraid to think outside the box. Practice! Practice! Practice! And if you don't yet sculpt, learn to do a great sculptured nail!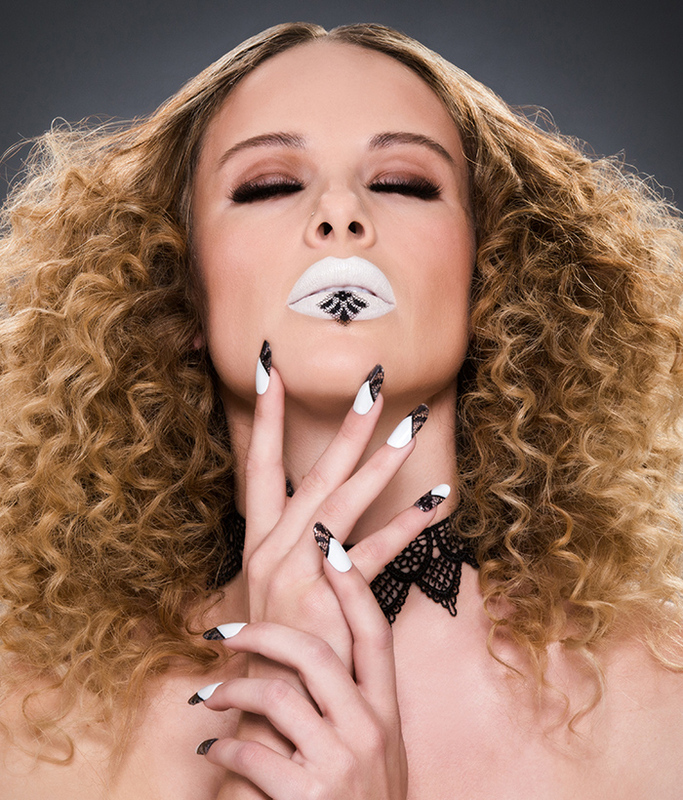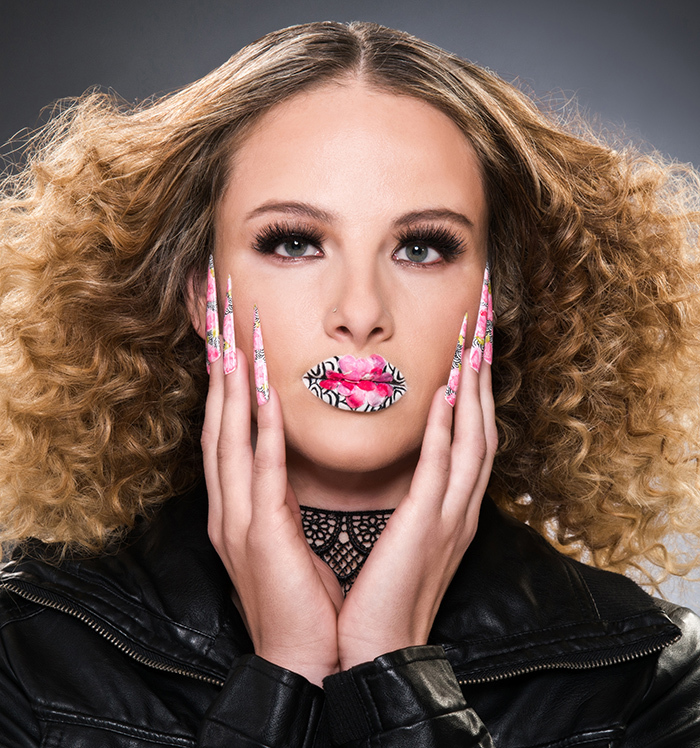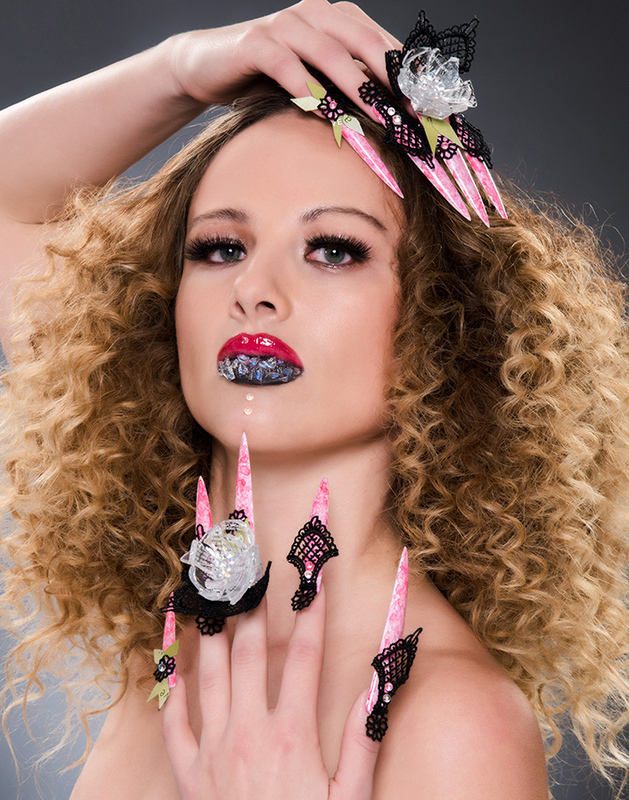 Do you have a "Nailart Icon" that you strive to be like?
Oh my.... There are so many fantastic nail artists out there that I'm inspired by, but one icon that immediately comes to mind would be Jan Arnold of CND. She has done so much to propel nails into the world of high fashion. She's a real powerhouse for the industry.
What inspires you to create?
I'm inspired by fellow nail techs that I follow on social media. I'm inspired by art and fashion. Most definitely though, I'm inspired by my work environment. I work with very talented stylists who are always inspiring me to push the boundaries.
Why Nails?
I started doing nails over 18 years ago as a way to help support my young family. I've stayed with it all these years because I truly love it! I love working with my hands and problem solving. It's been a great creative outlet for me. I love helping people too. It's really satisfying to see my clients walk out feeling fantastic.
Tell us your go-to Nailstyle. Color, shape, etc.
I really love stilettos, extreme almond or kitten claw nails. They're feminine and fierce at the same time. I love nude nails because they're classy by themselves but they're easily dressed up too. And anyone who knows me, knows I love my bling! Holographic glitters and Swarovski's are a definite go-to.
How do you Vegas?
I do Vegas INDOORS! I don't gamble, but I love catching a show, taking in Cosmoprof North America, and PBA NAHA, while not getting sunburned, sounds like a good time!
---
For even more inspiration be sure to check out the other NAHA Nominees and for the nail enthusiasts, sign up for early access to Nailstyle - The House Of Nail Inspiration!