We are thrilled to partner with the Professional Beauty Association (PBA) to promote all of the talented artists who are finalists for the 2016 NAHAs (North American Hairstyling Awards), the most prestigious hair and beauty award in the country. Bangstyle had the honor of interviewing amazing hair artist, and one of this year's finalists in the "Editorial Stylist Artist Of The Year" category, Amy Freudenberg.
Filled with fantasy and a flair for character, Amy Freudenberg takes a magical approach to her 2016 NAHA entry. Instead of styling a wardrobe and makeup around her hairstyle, she worked in the opposite fashion and created hair around the teams love for a birdcage theme. A truly beautiful creation that leaves all types of imagination in your eyes. Take a peek at her stunning collection and hear from Amy how it all came together.
---
What was the inspiration behind your Editorial collection?
I worked together with my wardrobe stylist, Jennifer O'Bannon and makeup artist, Heather Wilson on concepts. I was really inspired by the Cages and Birds they presented to me, expressing they wanted to use them in the shot somehow; therefore I was inspired to use them in the hair!
What was the most essential part of preparation leading up to your shoot? Making sure the whole team was on the same page. We spent a great deal of time meeting up and emailing, having everyone collaborate together is key!
What other forms of art inspire you?
I see art in fashion; I am always inspired by fashion and simply can't do a shoot without seeing the wardrobe first!
How does being an educator contribute to your work?

I think it's made me much more organized, structured, and able to plan more efficiently. I also learned how to listen to others.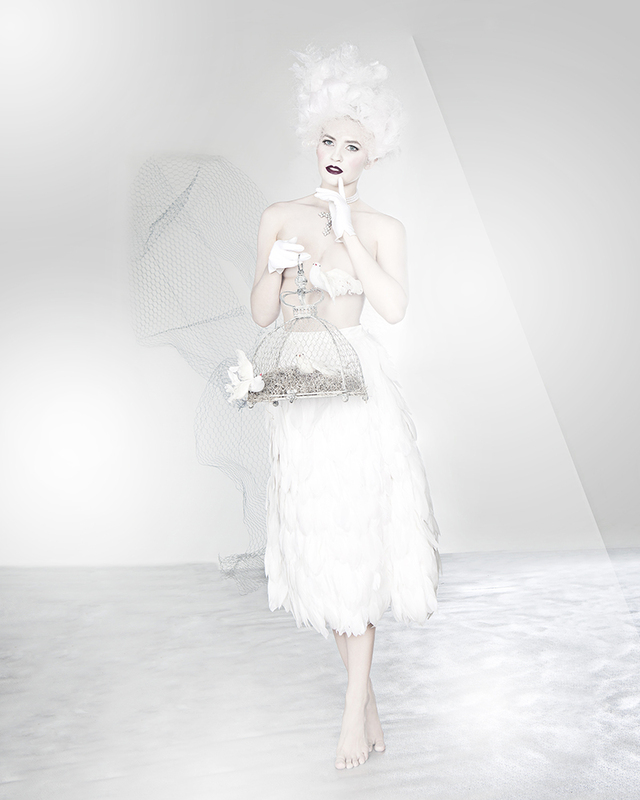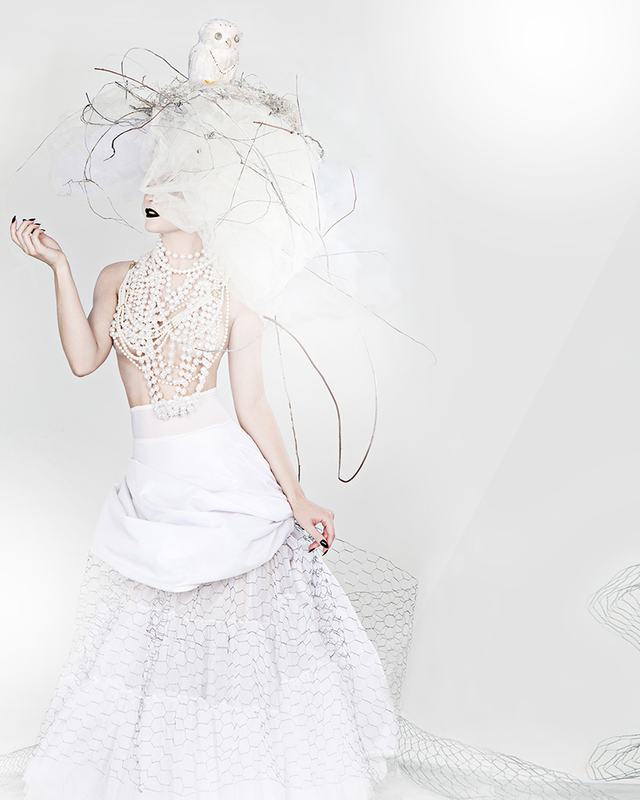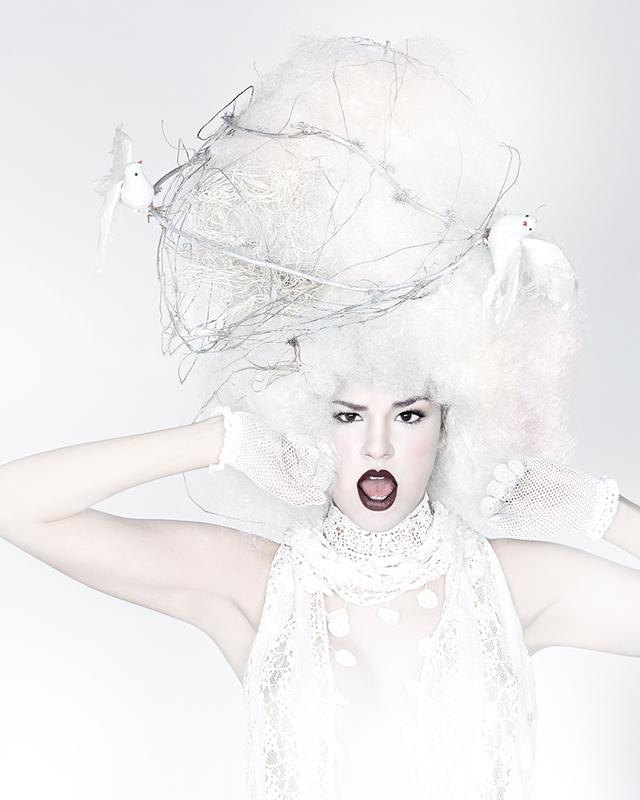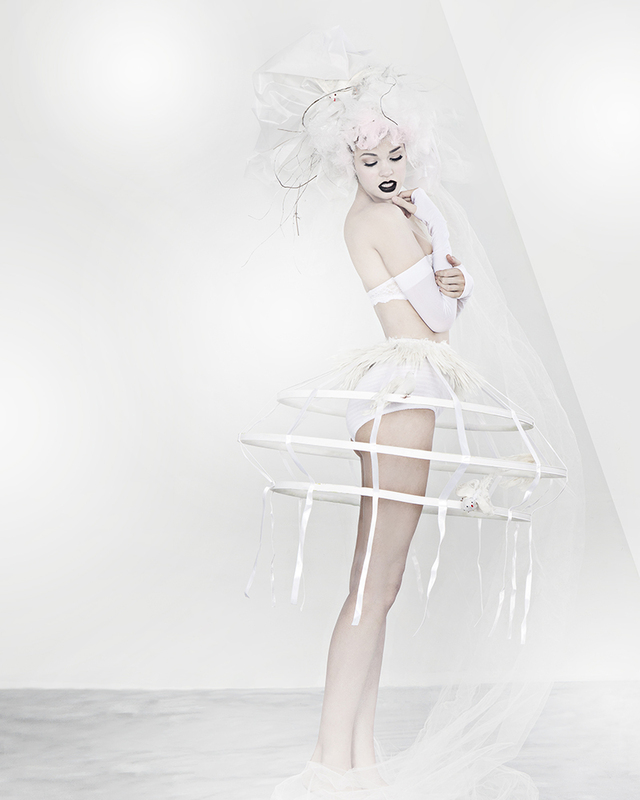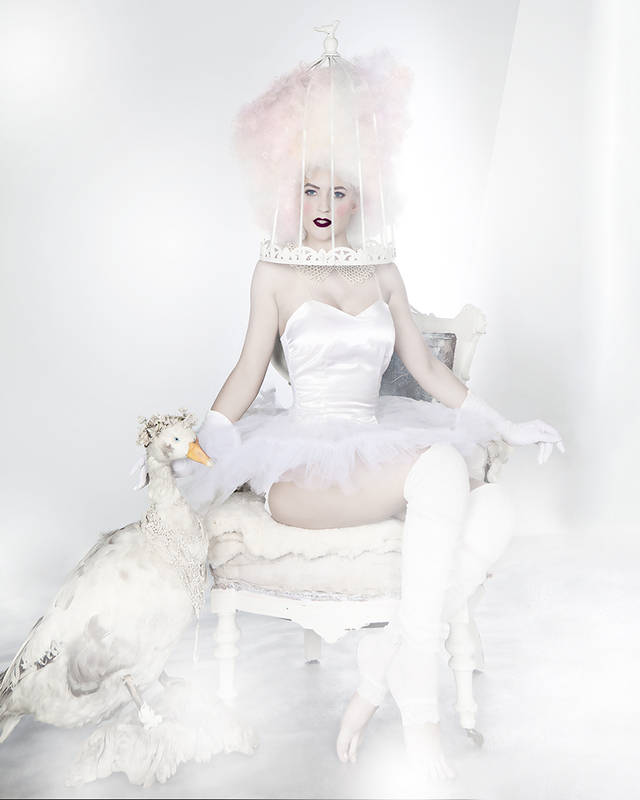 What's the one tool or product you can't live without?

L'ANZA Healing Keratin Oil, it's truly multi functional, it adds thermal protection, shine, smoothness and volume and it smells incredible, I even use it on my hands and legs when they are feeling dry!
What appeals most to you about competition work?

It always pushes me farther than I can imagine, after each shoot I grow and push further!
Favorite current hair trend?

Texture! I think all hairdressers love this trend. I think some of us are even excited about perms coming back to add texture and curl!
How do you Vegas?

I lived there for 10 years, so I now try to be a tourist and enjoy a great restaurant and show!
What's your average Saturday night like?

I spend it with my husband since it is usually our only "night out" together!
If you won the lottery, what's the first thing you would splurge on? My husband, my brother, and I purchased a house together in Roatan, Honduras - an island in Central America. We have been fixing it up since 2005, so it would be nice to put a lot of the money there!
Who is the one person you don't want to forget to thank on stage?
My husband, he has been there for all my achievements as well as my failures, he has had to endure frequent time at home alone without me, late nights with me working, and never having a Saturday off! I have missed family functions, weddings, and trips due to my career; he deserves an award for patience and understanding!
---
Be sure to stalk Amy on Bangstyle to see the her latest inspirations!