We are thrilled to partner with the Professional Beauty Association (PBA) to promote all of the talented artists who are finalists for the 2016 NAHAs (North American Hairstyling Awards), the most prestigious hair and beauty award in the country. Bangstyle had the honor of interviewing amazing hair artist, and one of this year's finalists in the "Newcomer Stylist Artist Of The Year" category, Serene Barlond.
Inspired by the magical, Game of Thrones, Serene set out to create a braided masterpiece. Her images are truly eye catching and her braids are out of this world. As a Newcomer, we see a promising future on the horizon for this talented artist. Take a peek at her amazing art and hear more about Serene and her inspirations.
---
What inspired you to apply for NAHA this year? How did you prepare?
My mentor, Jason Nash and Salon owner TJ Weaver, inspired me to apply; they have a tremendous amount of faith in my skills and talents and they have always been the ones to push me out of my comfort zone and get me to try something new, which I am always grateful for. I have always enjoyed being creative and I love seeing my creations come to life on camera. I prepared by drawing all of my ideas first, seeing it down on paper helped me to figure out my proportions and shapes. Thankfully, my model search was easy; my sisters and friends are very willing participants, with beauty and amazing hair. After finding my models, we spent weeks creating and refining my visions. Babak was my photographer, working with him was amazing, and he had so much knowledge and was able to help me push my collection to really stand out.
What was the inspiration behind your collection?
I began watching a few TV shows last year, History channel series Vikings, and HBO's Game of Thrones, and the intricate braid patterns the characters wore really caught my eye. Due to this, I created a sculptural collection with a rugged, royal feel.
How did you pick your team for the shoot?
Luckily I work with some pretty amazing people at Douglas J Salon and Spa. I had my Salon owner TJ Weaver and my mentor Jason Nash by my side the entire time. The colorist and makeup artist at Douglas J were able to see my visions and helped to polish my collection. Babak helped me bring my creations to life, he is an amazing photographer known throughout the NAHA world.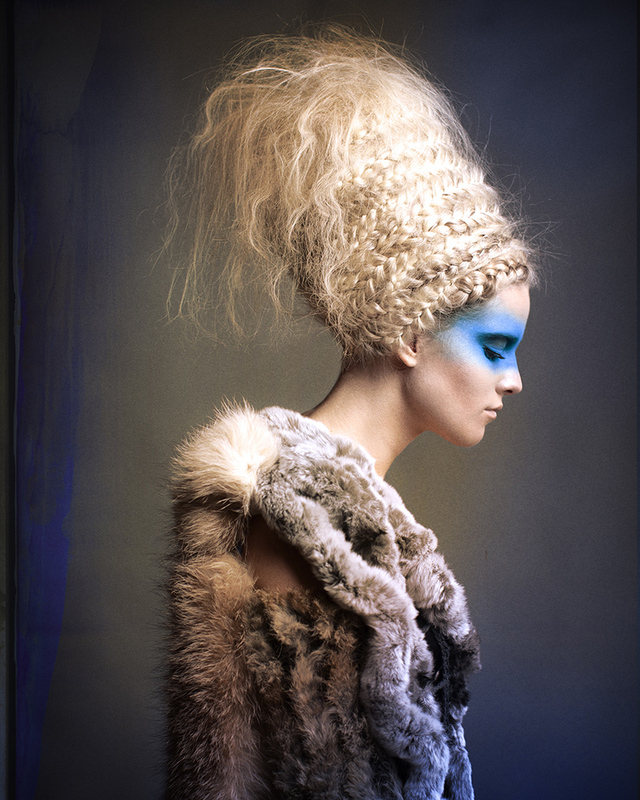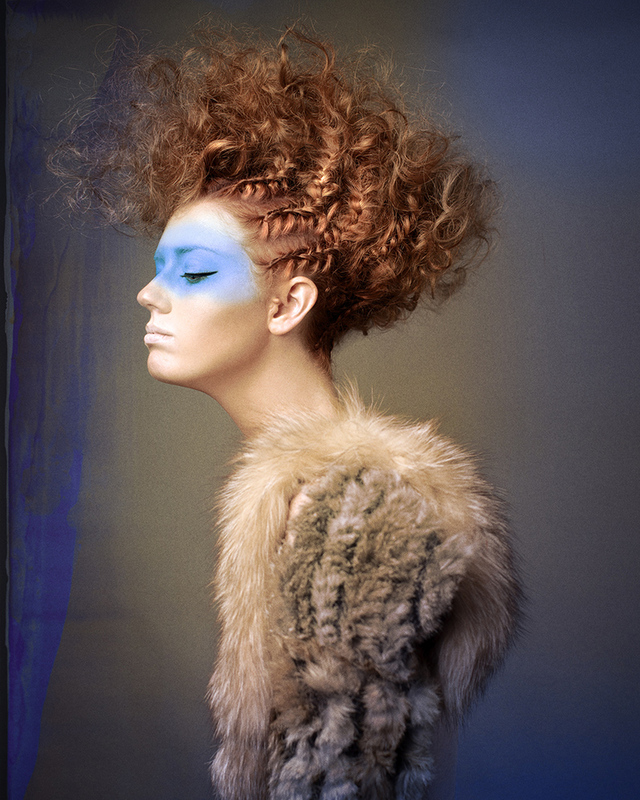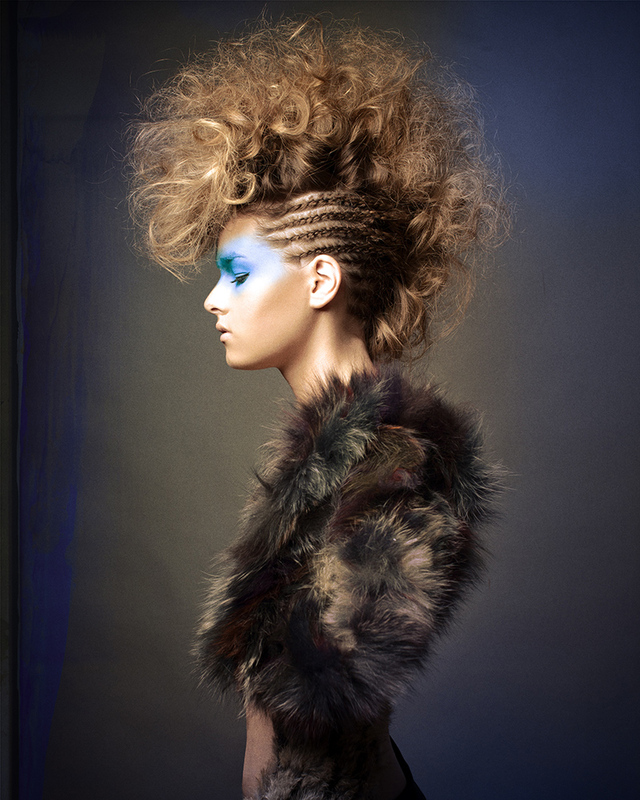 Braids are prominent throughout your collection; do you think this is a trend we will see next?
Braids and texture are everywhere. From red carpet to prom looks, its a fun way to play up a simple style. I think it's going to be a big upcoming trend.
Outside of hair, where do you draw inspiration?
The simple beauty of nature is what also inspires me. I live in a small town in Michigan called Eaton Rapids, where there is a lot of wooded area and rivers. I love all of the raw colors and shapes of the forest, its something that has always calmed me.
What do you think is the most exciting technique in the world of hair right now?
My favorite look right now is the textured bob, its fun to be creative with texturizing and curling to create a very piecey feminine bob.
What's the one tool or product you cant live without?
Hairspray! I am in love with a good texture hairspray
Who was your mentor along the way?
Jason Nash who has been a designer at Douglas J for over 20 years and one of the co-owners of Douglas J, TJ Weaver who has been a designer for over 20 years as well.
What steps did you take to get to this place in your career?
I completely changed my career path in my twenties. I was originally going to school to become a vet, and after three years, I realized I wasn't passionate about it. I had my roommate at the time ask me, "if you became rich right now, and never had to work for money again, what would you do with your life?" my answer was hair. So, I moved back home and went to the best cosmetology school in the state of Michigan. My dream was to work for one of their salons. I began working in Aesthetics in the salon until I graduated from cosmetology school and received my license. I began to work as an apprentice and went through Douglas J advanced training, which was through Hairdesigner TV by Vivienne Mackinder. It was the hardest yet most rewarding thing of my life. After my training I became a level one designer and entered NAHA with the help of my teammates.
If you won the lottery, what's the first thing you would splurge on?
I would take my whole family on an amazing tropical trip for a few weeks!
How do you Vegas?
With a great lipstick and a comfy pair of heels
What's your guilty pleasure?
Reality TV shows
Celebrity Crush?
Chris Hemsworth!
Who is the one person you don't want to forget to thank on stage?
My mother! She has been my closest friend and best support system throughout this entire process.
---
Be sure to check out the amazing inspirations from the 2016 NAHA Nominee's!