We are thrilled to partner with the Professional Beauty Association (PBA) to promote all of the talented artists who are finalists for the 2016 NAHAs (North American Hairstyling Awards), the most prestigious hair and beauty award in the country. Bangstyle had the honor of interviewing amazing hair artist, and one of this year's finalists in the "Student Hairstylist Artist Of The Year" category, Jesse Ervin.
Black and white photography is a strong way to start, that is something that Jesse Ervin knew when he started planning his 2016 collection. With this is mind, he created strong lines and colorscapes to play off of this aspect. Take a peek for yourselves as he unveils his latest creations, he is sure to be one to watch!
---
What inspired you to apply for NAHA this year? How did you prepare?
I have always really enjoyed assisting at photo shoots, from the energy in the room to seeing an image being created from start to finish. As soon as I felt I was ready, technically, to put my first collection together, I went for it. Naturally, I am a planner and organizer, so preparing and organizing for my shoot was actually my favourite part of the whole process. From when I was on the street looking for models to choosing my final images, it was all a very enjoyable and memorable experience.

What was the inspiration behind your collection?
I was really inspired by the city, and the attitudes of city girls. All of my cuts I did were something these girls would actually ask for in the chair, and they still have the same cuts today! I feel like this helped with photographing street cast models because they felt so comfortable in their looks.

How did you pick your team? What tips did you take to ensure a successful
shoot?
Being fairly new to the industry, and not knowing anyone in it, I relied a lot on my co-workers and mentors to help decide whom to include on my team. My best tip would be: to be very open to other people's ideas and constructive criticisms during the planning process.

What techniques did you use to create your styles?
The first thing I decided was to shoot in black and white, I absolutely love the feeling and emotion black and white images can create. Due to this fact, I wanted to create as many shades of grey as possible When colouring, I used different shades of blonde, colour blocking, shadowed regrowth, and natural re-growth to create depth and dimension in the looks.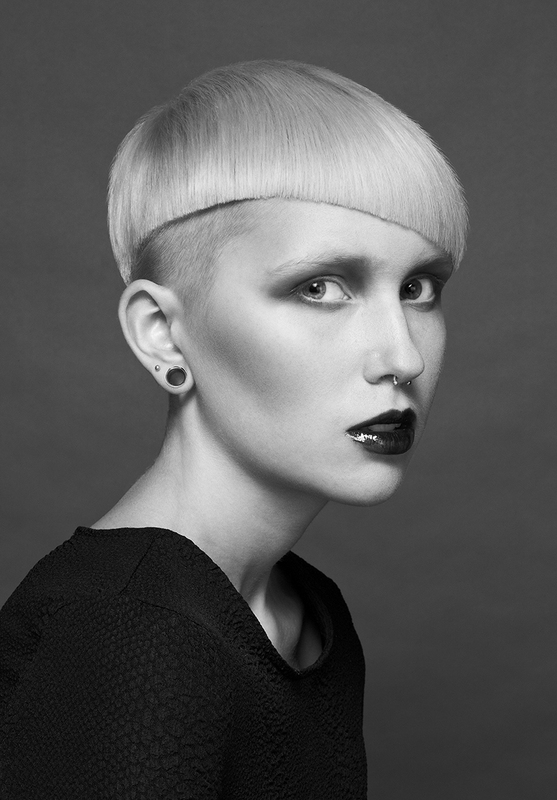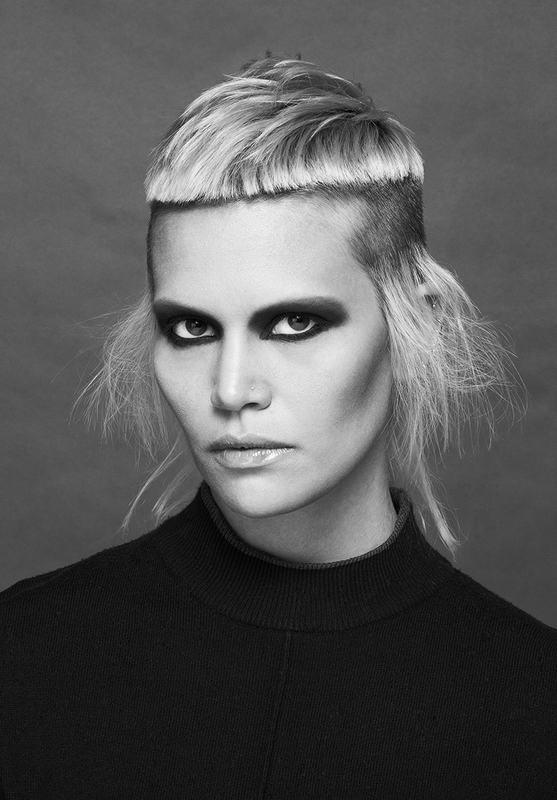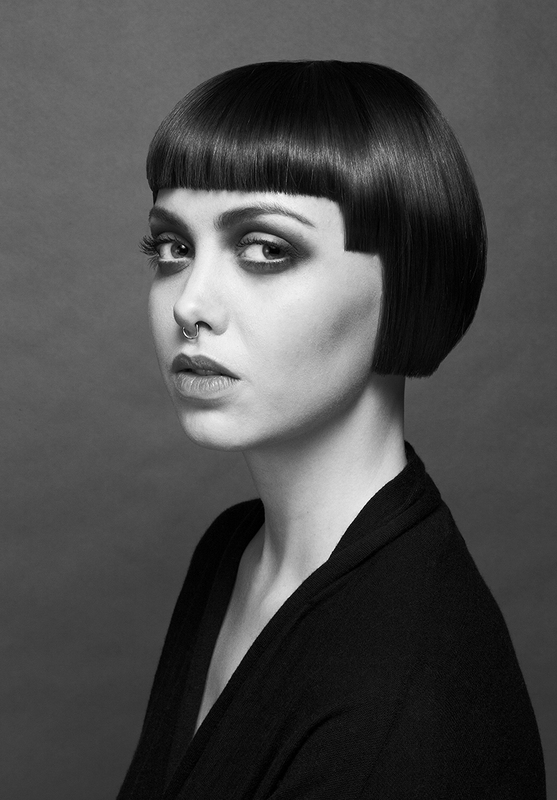 Outside of hair, where do you draw inspiration?
The city, fashion, and history.

What do you think is the most exciting technique in the world of hair right
now?
Wearing natural textures, expanded shapes and silhouettes.

What's the one tool or product you can live without?
My YS Park 339's

Who was your mentor along the way?
Tristin Morrison!

If you won the lottery, what's the first thing you would splurge on?
Paying off my student loans haha

How do you Vegas?
Buffett's

What's your guilty pleasure?
Too many too type.

Salty or sweet?
Sweet all the way

Who is the one person you don't want to forget to thank on stage?

I can;t choose just one! Thank you to everyone who has helped me so far and especially to everyone at Aveda Canada/Collega for all your continuous love and support!
---
Be sure to see the work of all the 2016 NAHA Nominees and stalk Jesse on Bangstyle to see her latest inspirations!