Although New York Fashion Week started with a blizzard, it continues this week with extraordinary new designers. DENIBI was welcomed to the NYFW stage this year, with his styles emerging as strong, feminine, and structured – he is definitely one to watch! Originally from Senegal, West Africa, he moved to Barcelona with his mom when he was 2. Accepting new opportunities and realizing his creative passion, Denibi pushes his limits as an artist to create styles for the independent woman.
Nostalgia was one of the main themes that inspired Denibi's creations. Agatha – the first painting done by Creative Director – Fadel Denibi captures the strong, feminine lines and colors we see flow through his entire show.
Photo Courtesy of @DenibiOfficial Instagram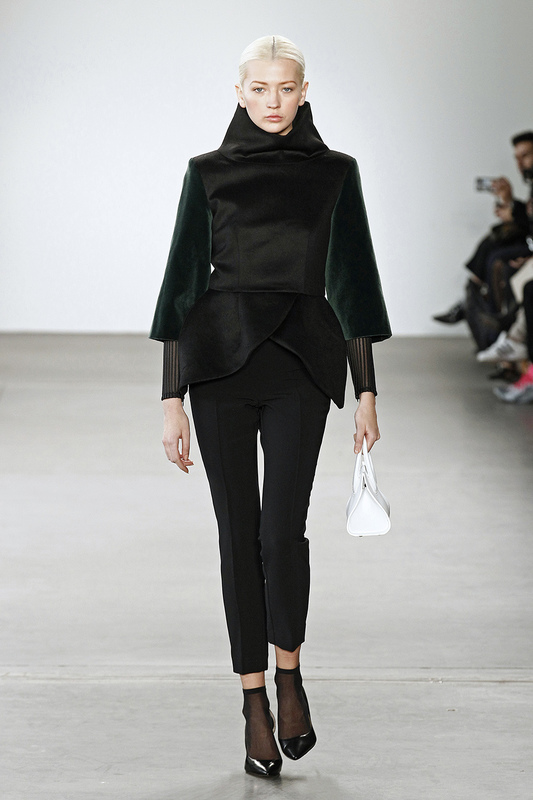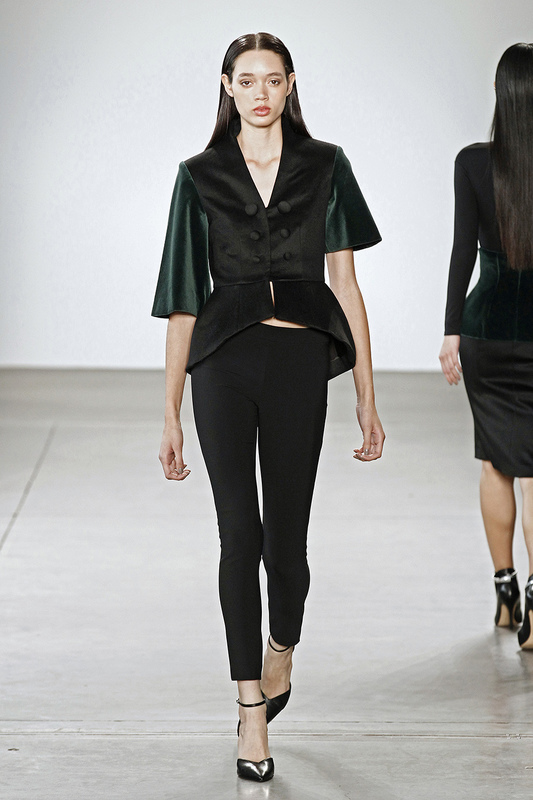 With plush fabrics, solid colors, structured layers and the accentuation of the female form, his styles took on the feeling of nature with petal shaped blazers, skirts and shirts, and tiered turtlenecks. Either up or down, center parts with straight and sleek lines were the styles carried out through hair. Sponsored by label.m and led by Matthew Curtis, he shows us how to create the signature low twisted bun used to accentuate the style at DENIBI AW17.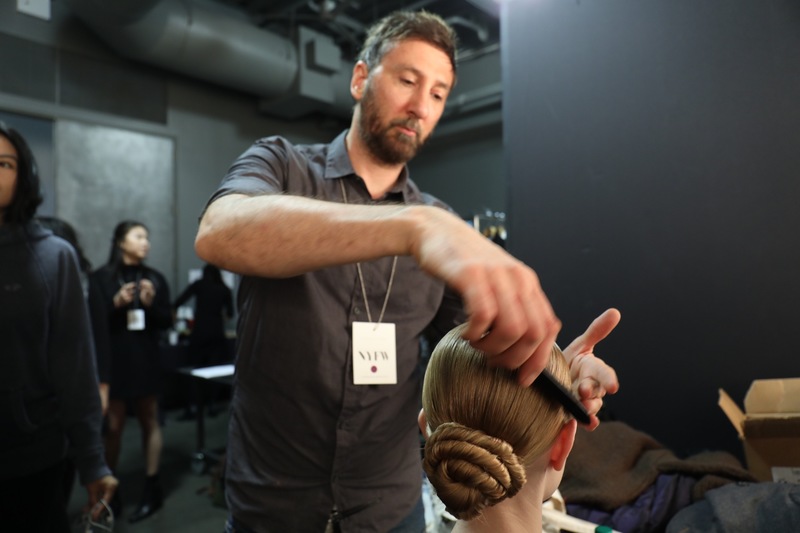 Step 1: Prep damp or dry hair with label.m Volume Mousse to create workable texture and volume, blowdry hair,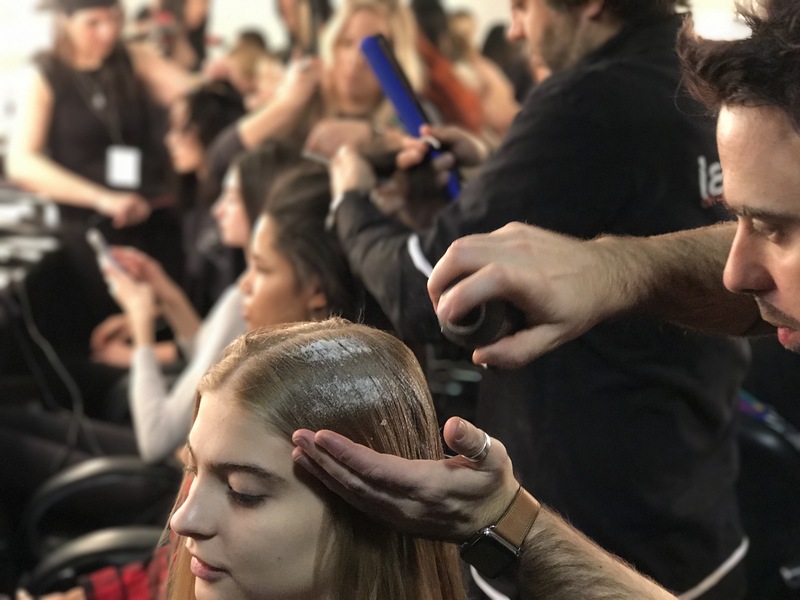 Step 2: Use elastic to create a low ponytail, while using label.m Hold and Gloss spray to smooth the hair with hold,
Step 3: Split the ponytail in two pieces and twist, using label.m Soft Wax to smooth the twists.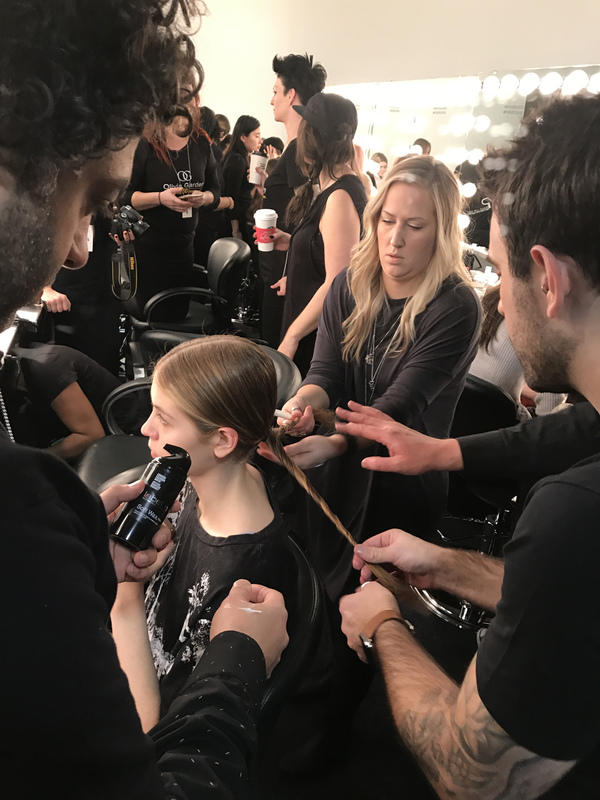 Step 4: Twist both pieces together into a bun and pin.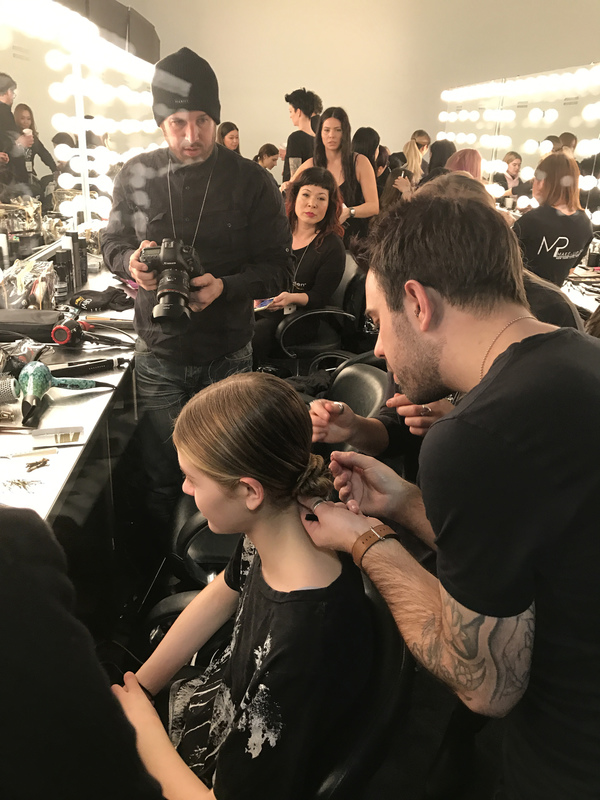 Step 5: Finish the hair with label.m Hold and Gloss spray for a sleek, shiny final look.
Tip: If hair is short, use label.m Hold and Gloss spray, in addition to the label.m Soft Wax for smooth twisting with no flyaways.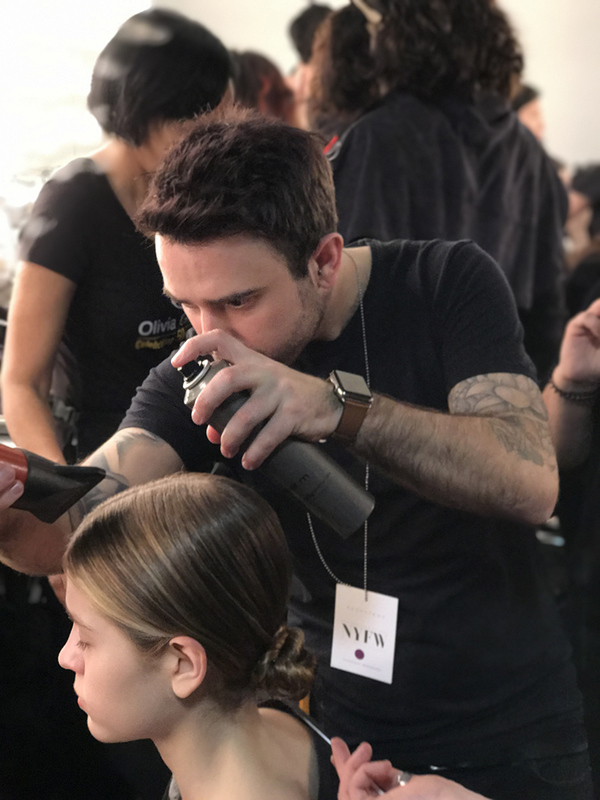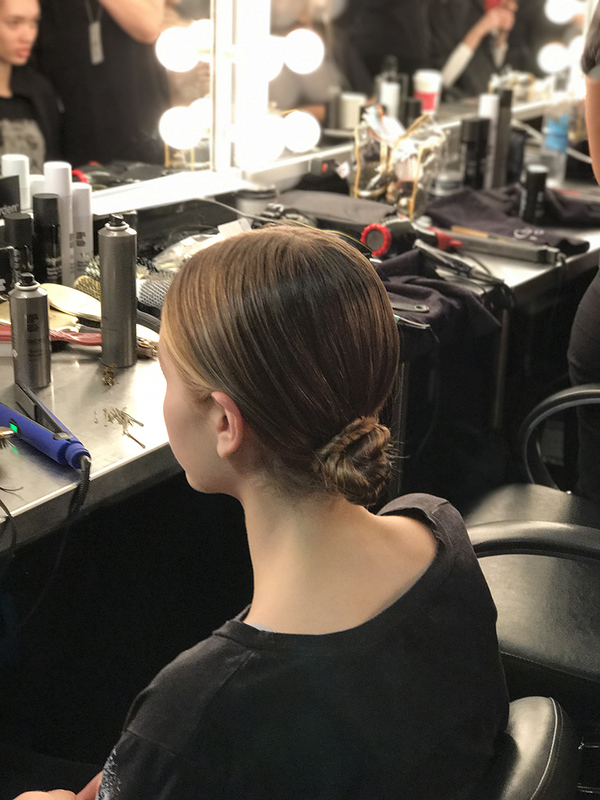 Stay tuned for more Fashion Week styles from label.m the official sponsor of London Fashion Week! For more tips and tricks be sure to stalk label.m on Bangstyle and see all their latest inspiration on Instagram @labelmusa!
Check out more from the Runway and behind the scenes below!