Written by Matthew Tyldesley
It may have been cold in NYC but the fashion world was ablaze! I was fortunate enough to land a spot on the hair team for famed eyewear designer, Stevie Boi S/S2016 runway show. I arrived in the big apple on a chilly Sunday with my session kit in tow at Studio 450 along with my Kentucky padres; Redken artist Ashley Flora and makeup maestro Isidro Valencia.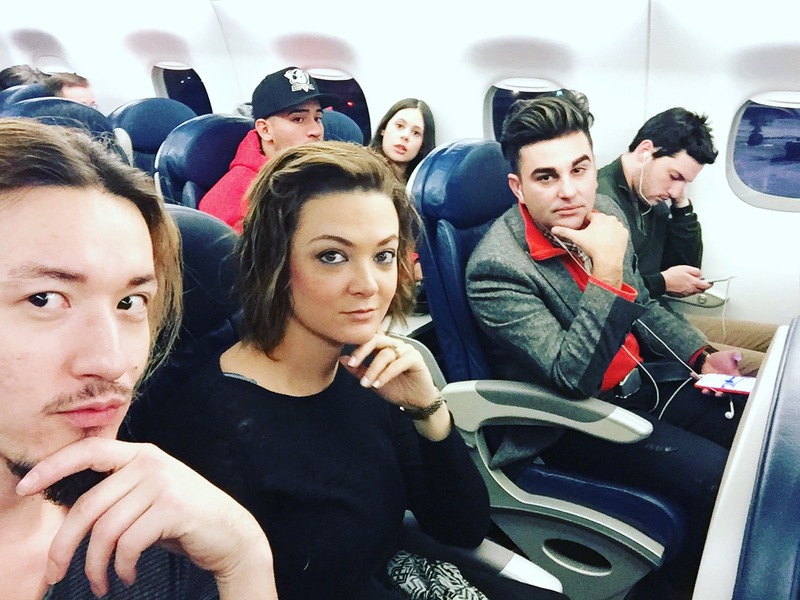 We made our way to the top level of the studio— a grand white room overlooking the city. There were a dozen hair stylists makeup artists dressed in fashionable black ready to transform the models as they entered. Requested by Stevie Boi himself, hairstylists and makeup artists from New York, Charlotte, Utah, New Jersey and Kentucky were recruited to complete the looks. Everyone worked together diligently to style the models — at times there may have been up to four hairstylists working on one model, simultaneously doing hair while the models were having makeup applied.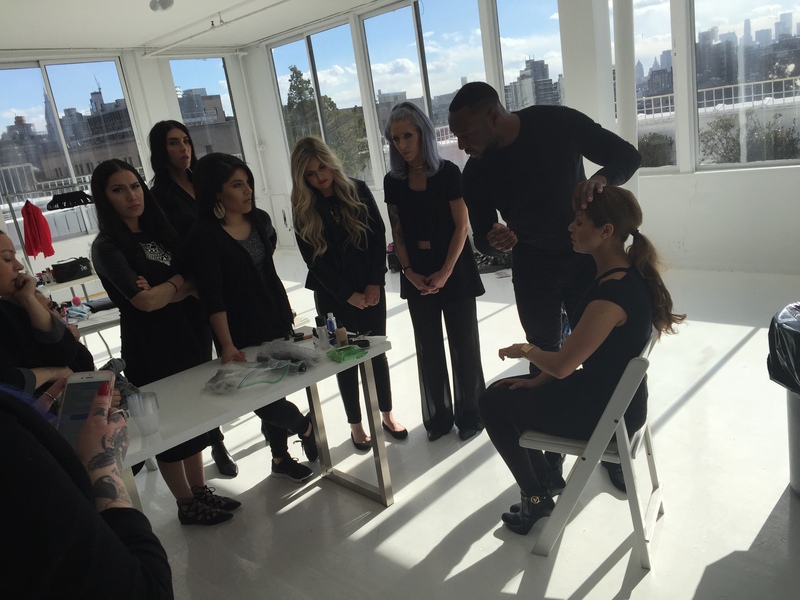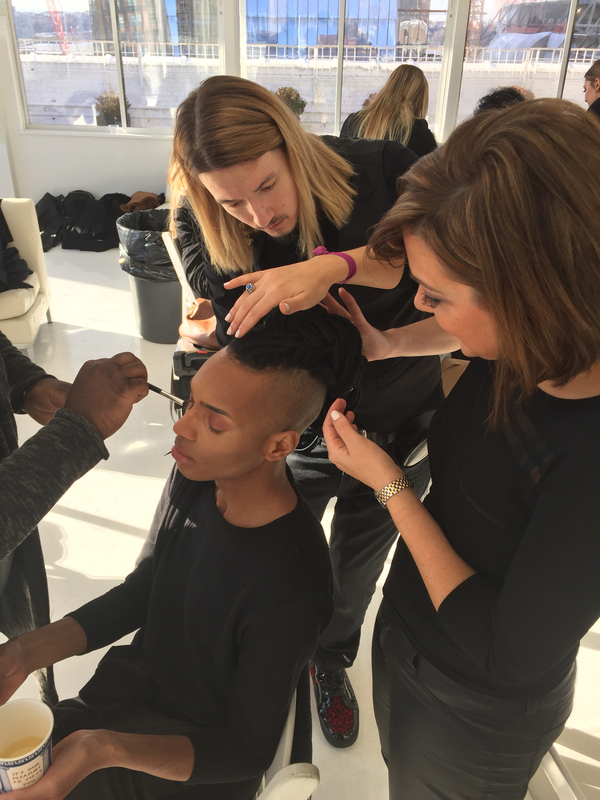 The two looks created we're; a deep side parted ponytail and an off the face messy wet look — crimped hair and finger waves were everywhere. Using tons of gels, oils and hairspray to create the finished styles for the runway. On the catwalk: oversized collars, leather, textiles and earthy, urban fashions were highlighted with models as diverse as their wardrobe and eyewear . Stevie Boi deemed this spring 2016 collection; "Cabin".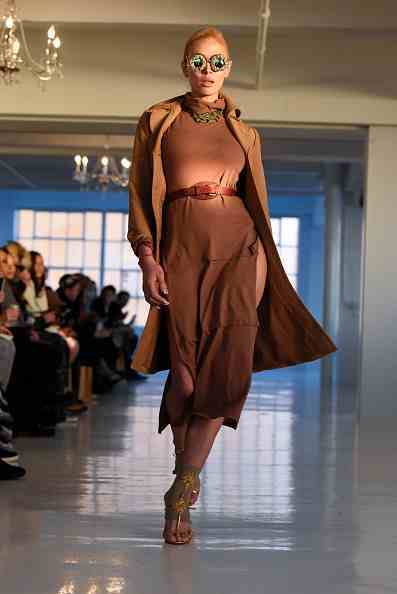 Models were booked from different agencies and states and included transgendered models, which was very progressive. Lead hairstylist Sonya Alexis orchestrated her hair team including celebrity hairstylist Martino Cartier along with lead make up artist Michael Gregory Lawrence who led his team to create the soft, nude lips and natural looks that adorned each model's face using NI Evolution Cosmetics.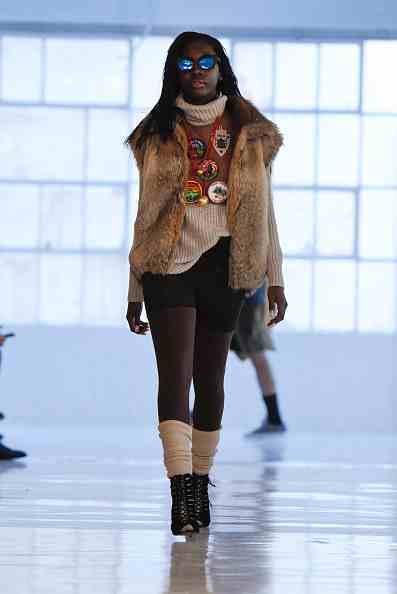 The show was produced by Erica Arseli and Whoopi Goldberg who was present and was recording content for her new reality program during the entire show.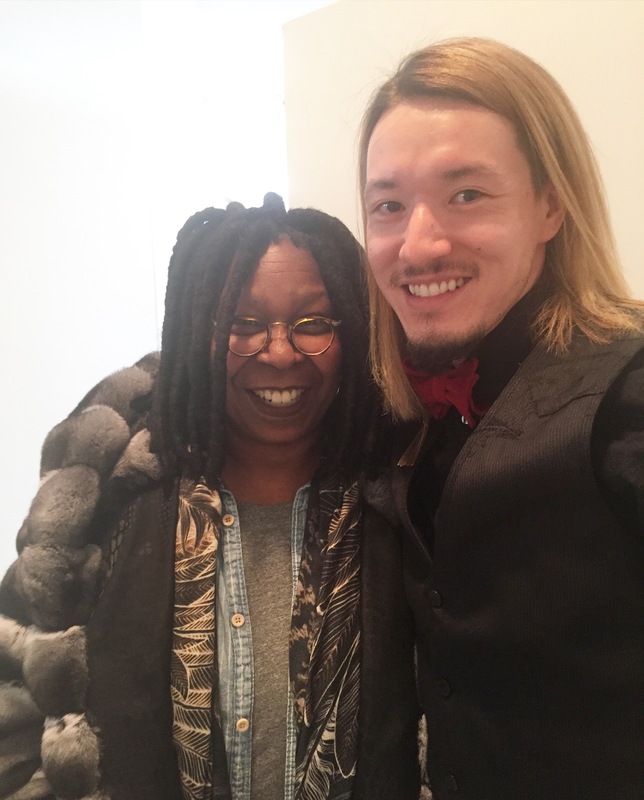 Prior to the models entering the runway I stayed backstage to overlook the models before they hit the catwalk. They were excited, energized and ready to face eager fashion bloggers, photographers and fashionistas who faced the bitter cold for Stevie Boi's latest collection.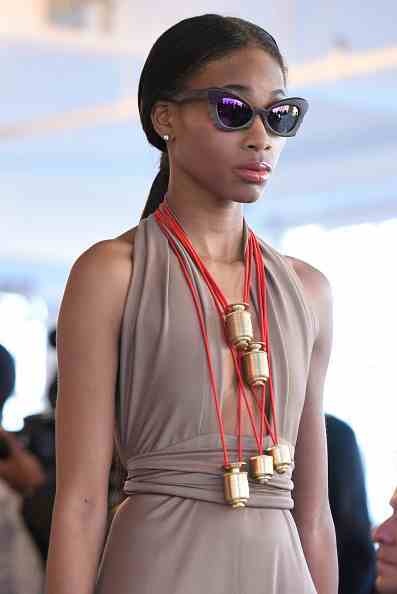 Working NYFW was a dream come true and I hope to do it again. I was glad two of my best friends got to experience it with me. This definitely won't be the last time.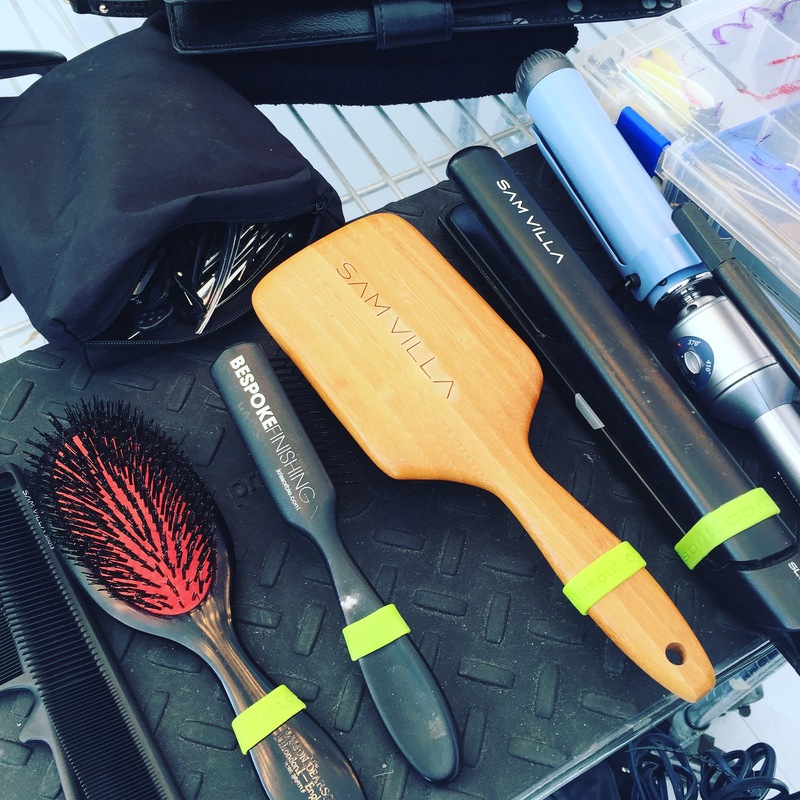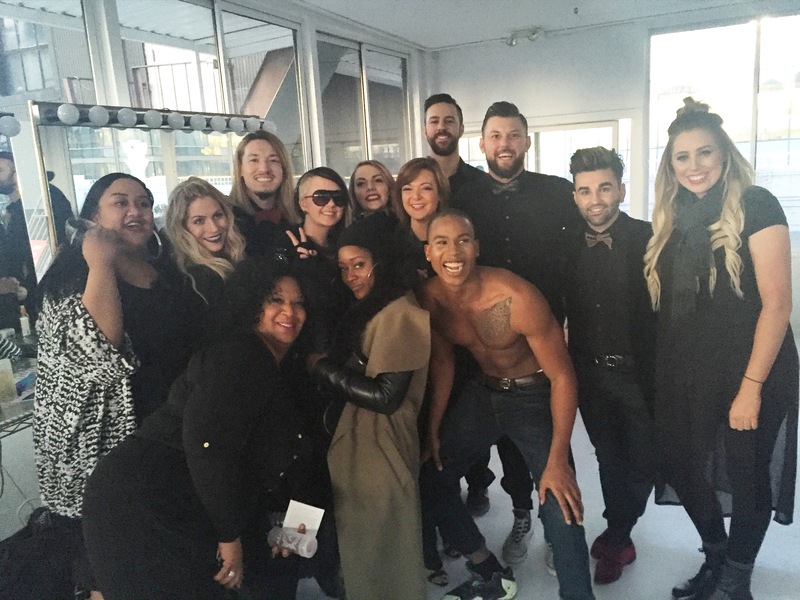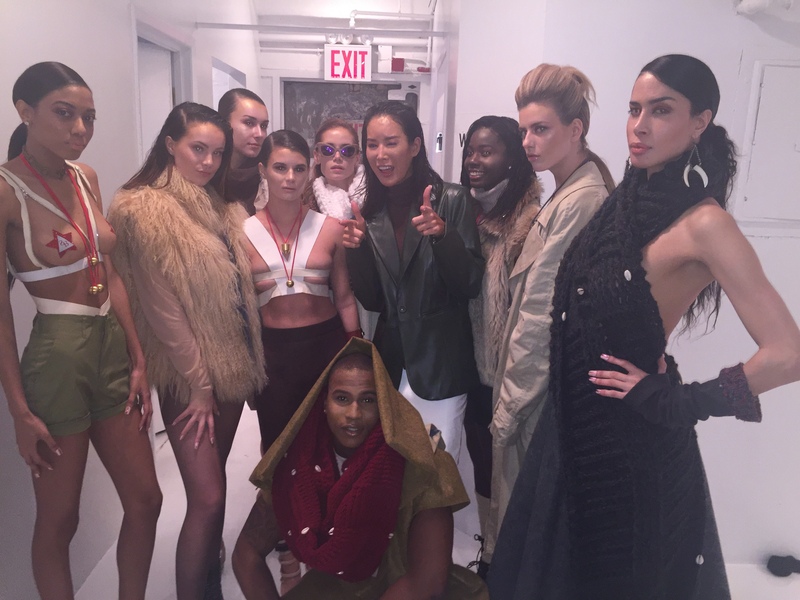 Be sure to stalk Matthew Tyldesley, Ashley Flora and Sonya Alexis on Bangstyle!!
---
Credits:
Matthew Tyldesley | @hairbymatt
Stevie Boi | @sbshades
Erica Arselesi | @ericaarcilesi
Sonya Alexis | @revivalhairlounge
Gregory Lawrence | @ iamgregorymua
Martino Cartier | @martinocartier
Ashley Flora | @aflorasalon
Isidro Valencia | @valencia0612