Daniel Roldan gives us his behind the scenes view of Yeezy life as we know it! A few days before the show Daniel was asked to style the show. The day of, the lead stylist was called out sick, that's where Daniel stepped in and stepped up. Hear about the amazing experience from him...
---
The clothing at New York Fashion Week was amazing—images and silhouettes inspire me. When it comes to the fashion, it's also amazing how much the tone of color you pick can be emotional and give you such intense responses.
The biggest thing I took away was minimalism. When it comes to my hairstyles, I want to keep them minimal.
@ YEEZY SEASON 3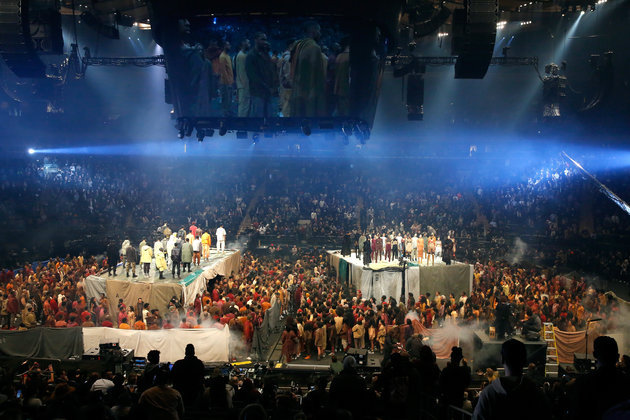 We styled 1,200 extras in a 3-hour span. It was an assembly line, one person per minute. It was an amazing experience.
I did walk past the Kardashians and Kanye was right in front of us. I was like "excuse me, excuse me, I gotta get outta here!"
The show brought together 20,000 people—probably one of the largest turnouts for a show that anyone's put on. We walked through the whole stadium at Madison Square Garden and saw them building the set. We also saw all the extras coming in.
They were supposed to act and look like refugees. Makeup was minimal and they were styled in colors reminiscent of refugee camps. They were very detailed about wardrobe. For example, in some refugee camps - people only wear certain colors of shoes so the models could only wear certain colors of shoes in the show.
Hair was natural and peasant-like. Blonde and red hair had to be wrapped, since people in refugee camps wouldn't be apt to color their hair.
It was very impressive and intense. Adidas did an amazing job.
How I got picked for thhe show - I randomly met a girl who was doing the Yeezus concert for Kanye West in a coffee shop. We started talking and she asked me to do hair at the concert. After the lead hairdresser got sick that night, I stood in as lead hairdresser.
Four days before the fashion show, she called me and said she was heading to New York to do the Kanye show and asked me if I could lead the hair team for the extras.
I gotta tell you, the highlight of the show was standing on the floor with our huge team of hairdressers and makeup artists. After doing the 1,200 extras, they told us we could sit on the 3rd level to get a good view. I said I'd rather be on the floor and a huge crowd followed us down there.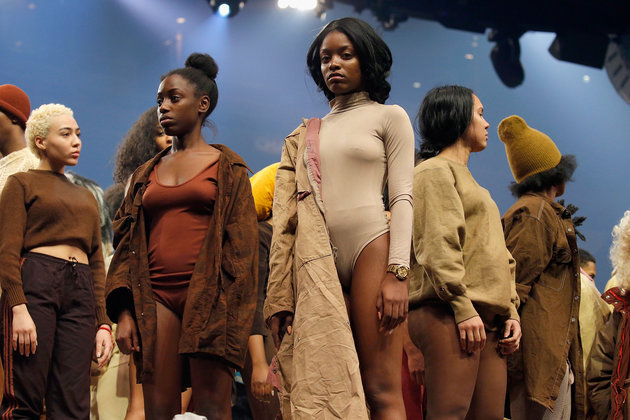 I want to thank the entire team, including Guido Palau, who made the hair for this show possible.
---
@ HOOD BY AIR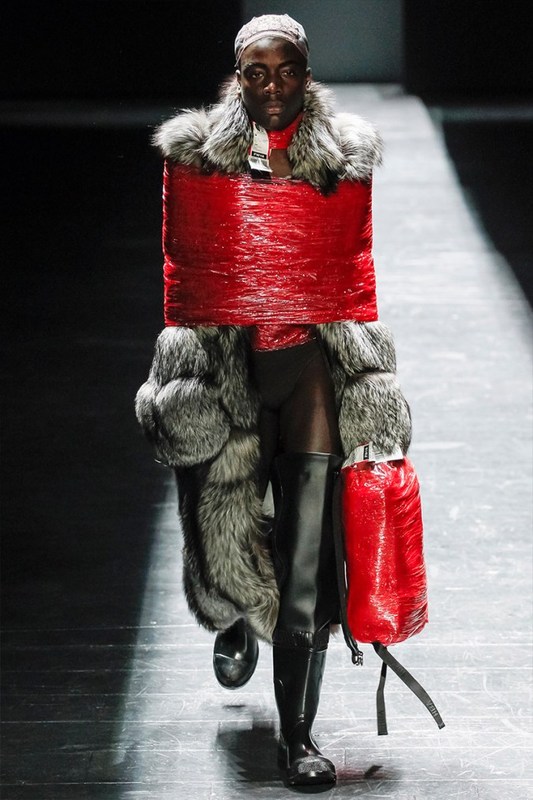 The silhouettes from Hood by Air were crazy. They were taking a pilgrim silhouette – something old – and making it new. It was an incredible work of art. There was one kid who never left the runway, he just ran up and down the whole time.
The clothing was amazing - Anna Wintour was there, so I got a picture of her.
After the show, the street paparazzi followed us for a good block and a half. All in all, NYFW 2016 was a huge success and live changing experience - from the opportunities to the fashion and, of course, the hair!
---
Be sure to stalk Daniel Roldan on Bangstyle as well as his Instagram, Facebook, and Twitter for the most up-to-date styles!