We are thrilled to partner with the Professional Beauty Association (PBA) to promote all of the talented artists who are finalists for the 2016 NAHAs (North American Hairstyling Awards), the most prestigious hair and beauty award in the country. Bangstyle had the honor of interviewing amazing hair artist and, one of this year's finalists in the "Haircolorist Of The Year" and Editorial Stylist of The Year" categories, Chrystofer Benson.
Chrystofer Benson's NAHA collections amaze us with his ability to diversify so effortlessly. Each collection in itself is a work of art, and seen together solidifies the notion that Chrys can do anything! See both his Editorial Stylist Of The Year and Haircolorist Of The Year Finalist Collections and learn more about Chrys as an innovator, an artist, and an amazing stylist.
---
How does it feel to be nominated for two collections?
Amazing! It's my fifth nomination for Color and 14th over-all nomination, and it still feels incredible each and every time.
What was the inspiration behind your Editorial collection?
It's a dramatic-filled love story called "Last Train Home." It was intended to be classic, sophisticated, and have a dramatic love story throughout the collection.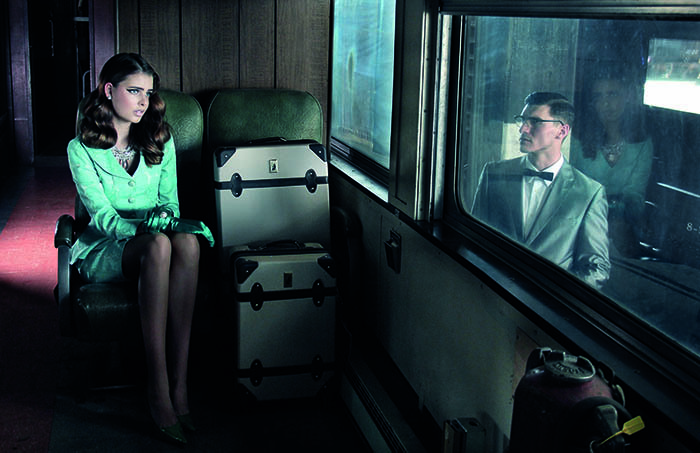 What was the inspiration behind your Haircolorist collection?
The inspiration was about pigmented colors in a fragmented delivery. In my past nominations, I had done such blended ideas; vertically, horizontally, color-melt that I wanted to create something different. This collection focused on complementary tones; violet to yellow, blue to orange, and placed with a lined delivery or fragmented by the cuts or the way the color was placed in the hair, to appear fragmented.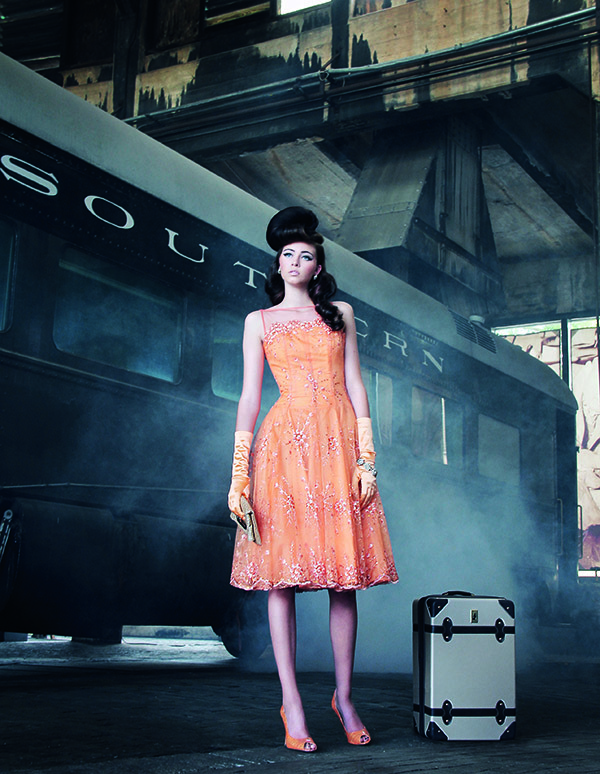 What was the most essential part of preparation leading up to your shoot?
All of it! The concept, the models, the wardrobe, the photographers, the team, nothing gets left out!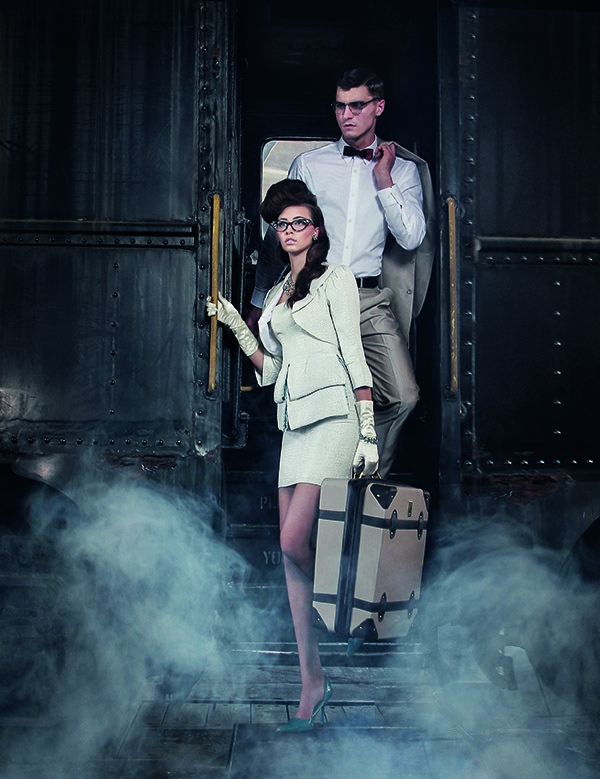 Do you always work with the same team?
No, I like to create with different people to get various end results. However, I do like to include my key teammates from my MATRIX or CBC Creative at each shoot.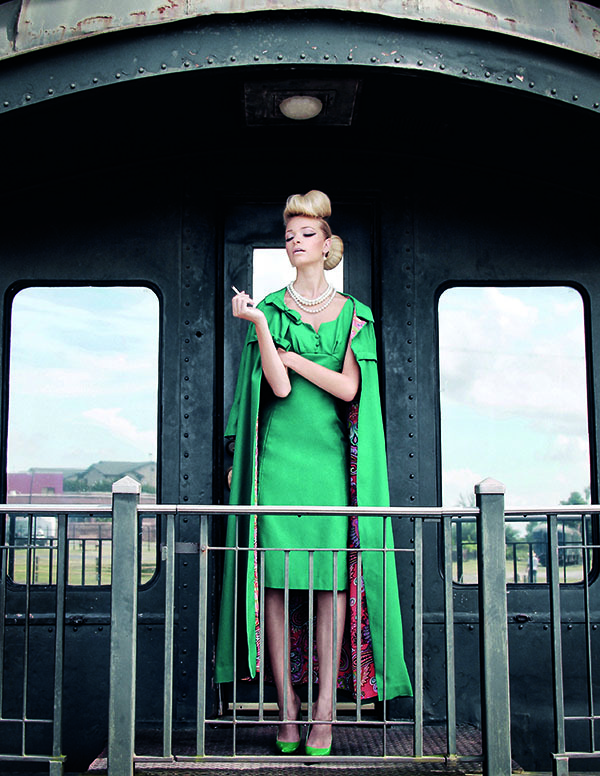 Have you used the same team before, or did you work with someone new?
I have worked with the teams before on both collections, but there may be different makeup artists or wardrobe stylists based on where we shoot and what we shoot.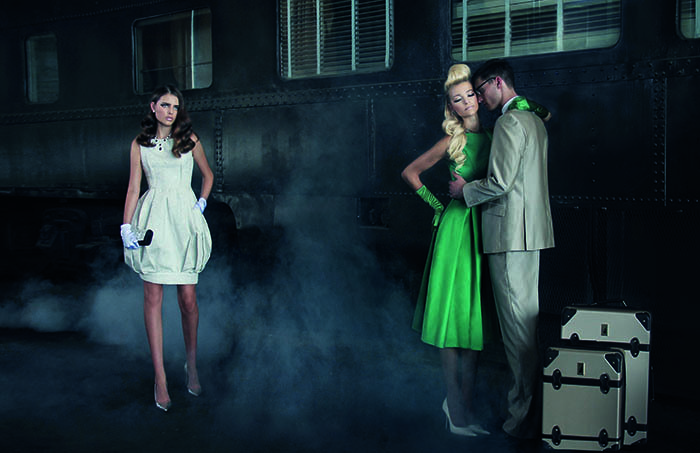 You transitioned between your collections beautifully, is there another category in the future that you would love to compete in?
Thank you! I like to diversify and try different categories so that my work is always evolving. No doubt I'll try other categories.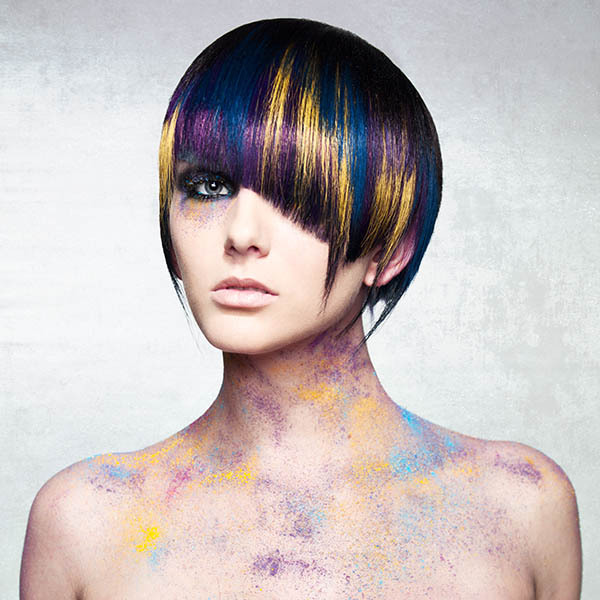 What appeals most to you about competition work?
Competing against myself and sharing my work with the world in a platform that is all about the creative end result for the industry.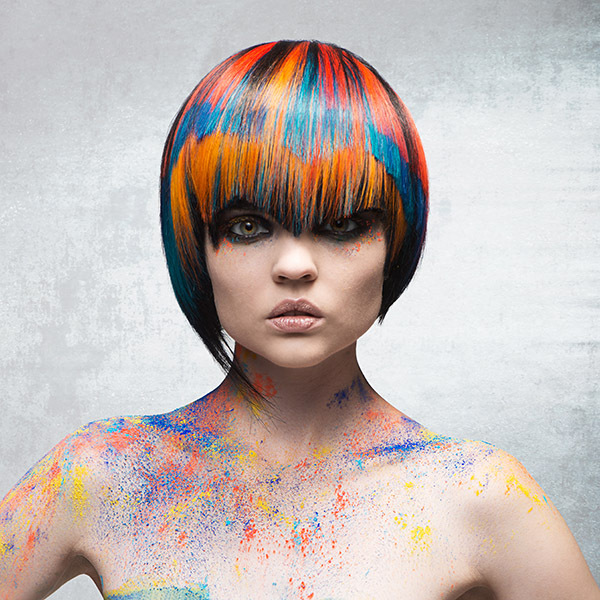 What do you think is the most exciting technique in the world of hair right now?
I think the most exciting technique is when you use your mind to create work differently than you have done before. There are always going to be new trends and techniques, but it is how you put them together to get a different end result, that you can call your own.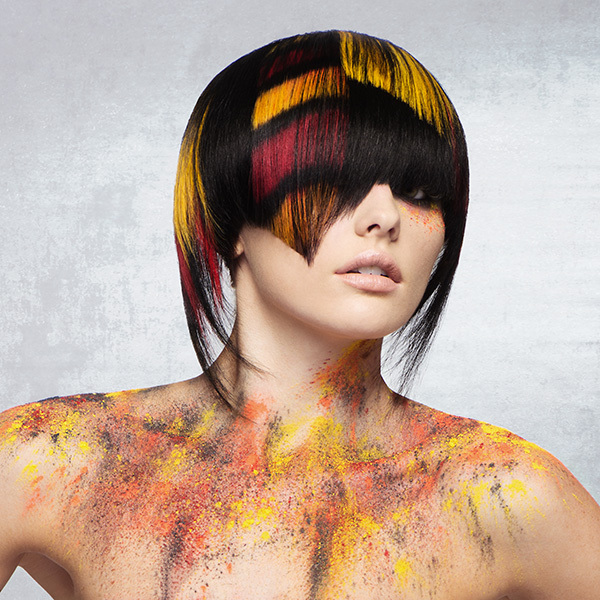 Favorite current hair trend?
Strobing.
How do you Vegas?
With my team, spending downtime together. Whether it is going to a show, going to eat good food, gambling, or watching a sports game. We just hang together as a crew, since we don't get enough time to see each other often.
What's your average Saturday night like?
My Saturday night has changed a lot over the years- now it is usually prepping final details for a show on Sunday. And if I'm home, then hopefully I am out with friends doing something fun…it's not like the good-old days anymore. I live a pretty mellow life when I'm not traveling.
If you won the lottery, what's the first thing you would splurge on?
My Team!
Who is the one person you don't want to forget to thank on stage?
My Mom
---
Be sure to stalk Chrsytofer Benson on Bangstyle and see the rest of his amazing hair art!