We are thrilled to partner with the Professional Beauty Association (PBA) to promote all of the talented artists who are finalists for the 2016 NAHAs (North American Hairstyling Awards), the most prestigious hair and beauty award in the country. Bangstyle had the honor of interviewing this amazing hair artist, and one of this year's finalists in the "Men's Hairstylist Of The Year" category, Whitney Vermeer.
Take a peek at Whitney's incredible collection, her attention to detail and flair for constructing a flawless style shine through in this work and we couldn't be happier to show it to you!
---
What was the inspiration behind your collection?
For my collection, I channeled Mad Max meets Rick Owens. I'm a total tomboy and I loved the original Mad Max when I was a kid. I almost had as much fun building those shoulder pads as I did with the hair! I also am infatuated with Rick Owens and his design aesthetic, so it was important for me to add that element to this collection, to make it more high fashion.
Men's styling is starting to come into the spotlight, what trends do you feel will take off this season?
I think for 2016 we will start to see more texture and less structure for the average guy. I love doing clean, tight fades- but I see guys going for something a little more lived-in this year.

How did you style your images to create such a strong impact?
It was extremely hard to select the images for this collection. Matthew did an incredible job shooting really strong images. I looked to him for his level of expertise to make the right selects. In my eyes, it was important to me to be able to display images that I felt had showcased technical ability.
What techniques do you use to get the perfect cut?
I cut every haircut 100% freehand with clippers. Meaning I never use guards. I think to me the most important aspect is to sculpt the perfect haircut per individual, than anything else.

What steps do you take to ensure a successful shoot?
Preparation is absolute key! I am down right OCD about it. I love the process and it is important it goes smoothly for a good outcome. Also, for me, it is crucial to surround myself with people who are equally passionate. There is no better feeling in the world than creating something with a group of individuals who are passionate about their part. This always shines through in the work. In fact, this was the least stressful shoot I have ever done in my LIFE!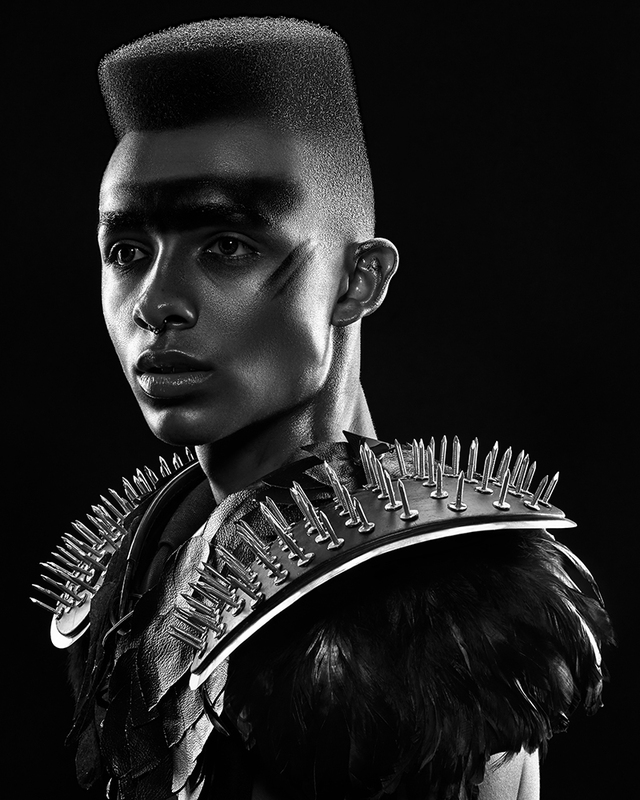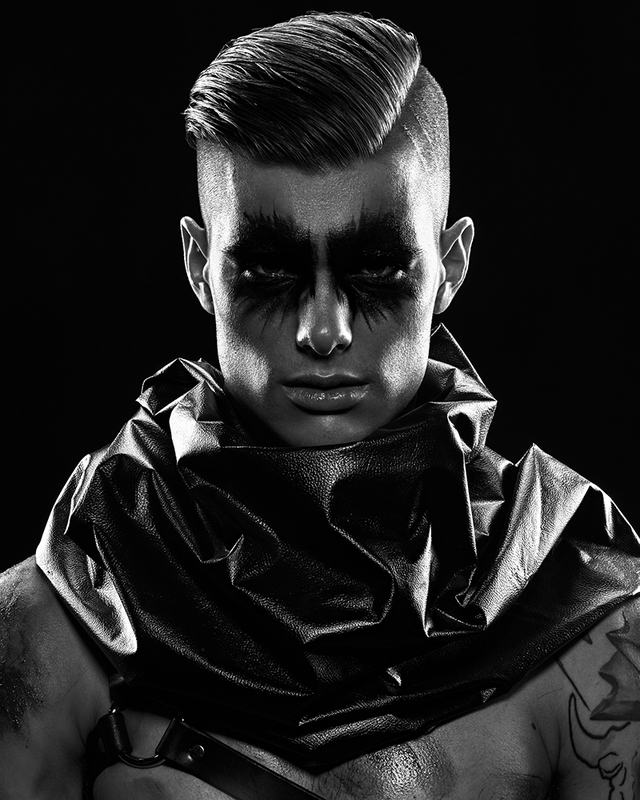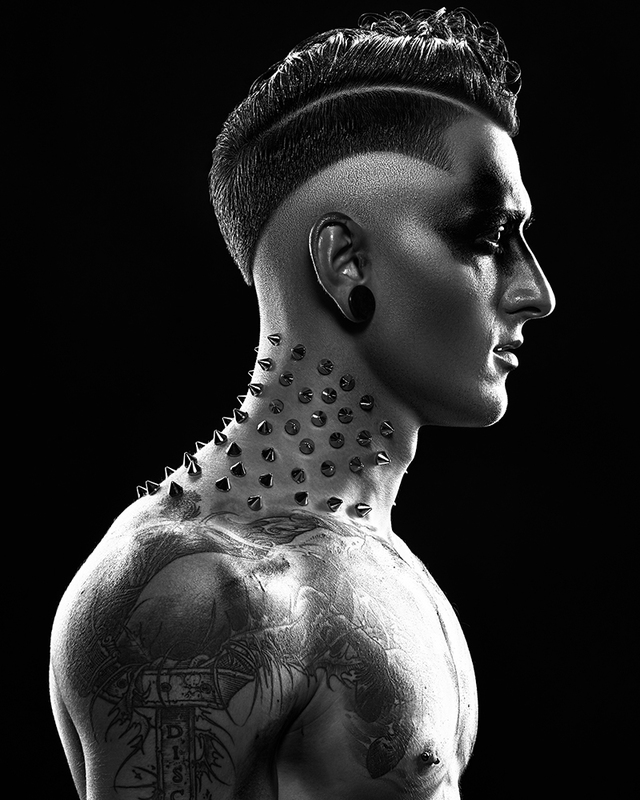 What do you think is the most exciting technique in the world of hair right now?
For me, the most exciting technique is probably cutting freehand with my clippers. I love sculpting precision shapes while still catering to the nuances of the head shape.
What was/is a defining moment of your career?
I would have to say switching from being a generalist to exclusively cutting men's hair was the most defining moment of not just my career, but my life.
What's the one tool or product you can live without?
Hands-down the Baxter of California Pomades. All of them!
What other forms of art inspire you?
I'm incredibly inspired by architecture and science. I love learning about different elements of shapes and the logic behind them.
What's your average Saturday night like?
Average Saturday night...hmm well to be honest, I'm a total introvert. On a typical Saturday night you can find me at home with my partner and our dog watching Investigation
Discovery. Oh wow, I can't believe I am admitting this.
Who is the one person you don't want to forget to thank on stage?
The one person I have to thank on stage - My grandma. She has since passed, but I wouldn't have even considered going to hair school had she not approached me about it. I owe it all to her!
---
For the second year in a row Bangstyle will be hosting the official NAHA Afterparty at Eyecandy in Mandalay Bay. Come celebrate with us as we toast to all of the NAHA winners and nominees. See you in Vegas!
Be sure to stalk Whitney VerMeer and all of the other NAHA Contestants on Bangstyle to see even more inspiration!