Starting a new beauty routine for the New Year should be at the top of your list of resolutions. The refreshed BLEND, a line dedicated to embracing individuality and a quest for true beauty, will help you stick to your #beautygoals by caring for your hair with a few key products that work together and apart.
The core concept of BLEND is rooted in its name; mix, match, mold and mash to create the style and hold you desire. As you begin to get acquainted with the new BLEND, you'll see that the line works together to make your beauty routine more manageable.
---
Here are our top 5 mash-ups of Keune's revamped BLEND: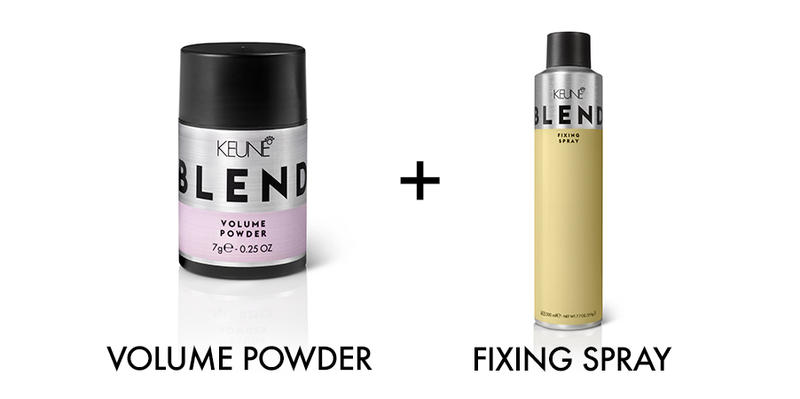 BLEND Volume Powder + BLEND Fixing Spray - For a voluminous blowout that will last all night long! After blow-drying hair use Volume powder, and tease if needed, then set your style in place with Fixing Spray.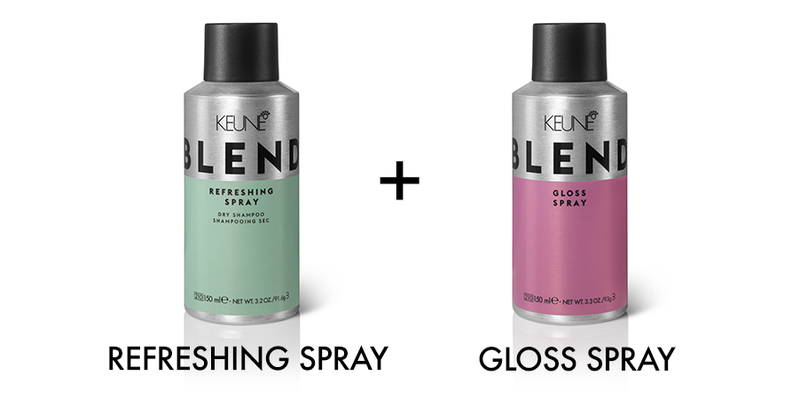 BLEND Refreshing Spray + BLEND Gloss Spray – Use this combo for a second day style that will look as fabulous as the first!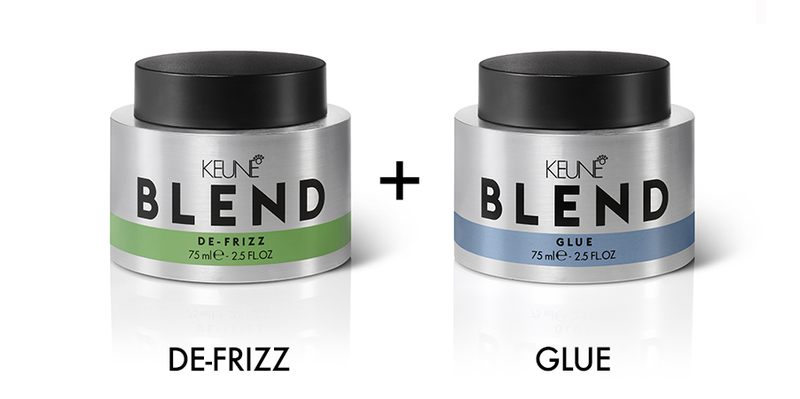 BLEND De-Frizz + BLEND Glue - For a men's style that will look refined and won't give way to the weather. If you have texture in your hair and prefer a straighter style, use De-Frizz to blow-dry your hair into your preferred style, then add Glue to finish the look and guard it from the elements.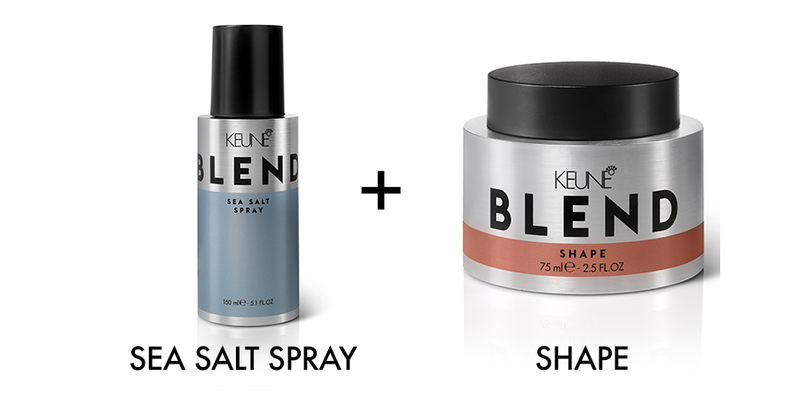 BLEND Sea Salt Spray + BLEND Shape – Use this combo to craft short styles with lots of movement and defined hold. Sea Salt Spray is a wonderful tool for men and women with thinner textures. It adds volume and hold while Shape will put your style in its place and keep it there.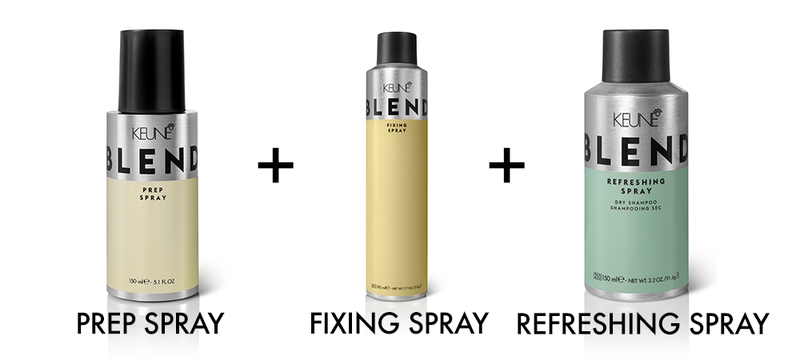 BLEND Prep Spray + BLEND Fixing Spray + BLEND Refreshing Spray – Start off your style with Prep to protect your strands prior to flat ironing or curling, finish your look by setting it in place with Fixing spray. For a second day style spruce up your 'do with the Refreshing Spray!
---
If you're familiar with BLEND, you'll be happy to see the classics like Sea Salt Spray, Clay and De-Frizz. Additionally, we've worked on improving the Refreshing Spray and Volume Powder formulas to create even better results. The exciting part for Keunies everywhere is the release of the brand-new Prep Spray, Gloss Spray and Fiber Wax. With a diverse line of 14 amazing products, BLEND is sure to be your new favorite.
There is no better time than the beginning of the season to make room on your station (or vanity), swapping out your old products for something new and fresh. This season, use BLEND to express yourself through your hair. Be free to be bold and daring or stylish and sweet, using an array of products to mix up your new look.
---
Keune, for the salon professional since 1922.
To learn even more about their brilliant color, stunning styling, and trend inspiration be sure to stalk Keune on Bangstyle and follow them on Instagram, Facebook, Twitter, and Pinterest!