Awards Season encompasses many different things. From T.V. and Music to the pinnacle of the events, the OSCARS! The Academy Awards have long been the place where dreams are fulfilled, aspirations take hold and style trends hit the scene. Last night was no exception. With brunette's dominating the famous crimson carpet and updo's for days accompanied by all that gold and glitters, it was an epic night of style and grace.
Emma stone accented her ginger strands with vintage waves reminiscent of her style for her Oscar winning performance in La La Land. Her "mid-length" hair was accentuated with a gorgeous over-directed part tucking the right side behind her ear and gracing her shoulders. She was a perfect match for the gold statue!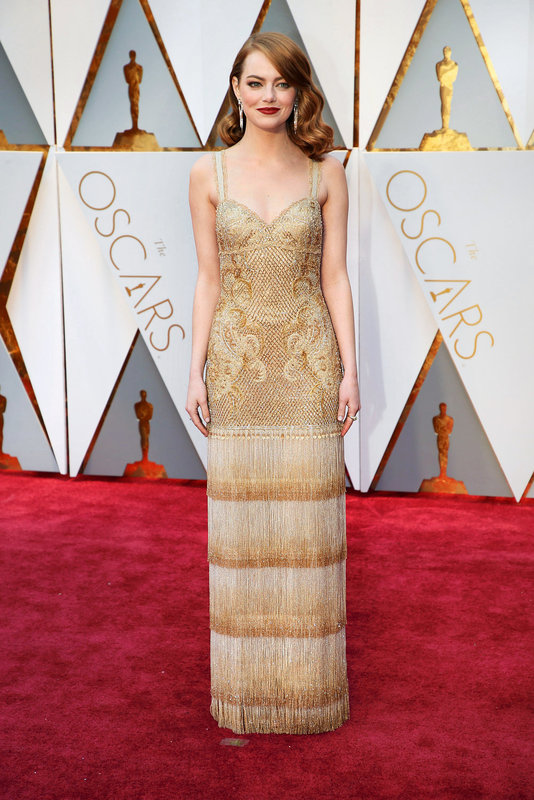 Getty Images
Taraji P. Henson, Kirsten Dunst, Chrissy Teigen and Nicole Kidman all went the expected up-do route. Gorgeous nonetheless! This back tie night always seems to bring in perfectly placed soft up-do's with loose waves framing the face. These 3 talented women showed off the look with flawlessly matched with gowns and jewels we could only wish for.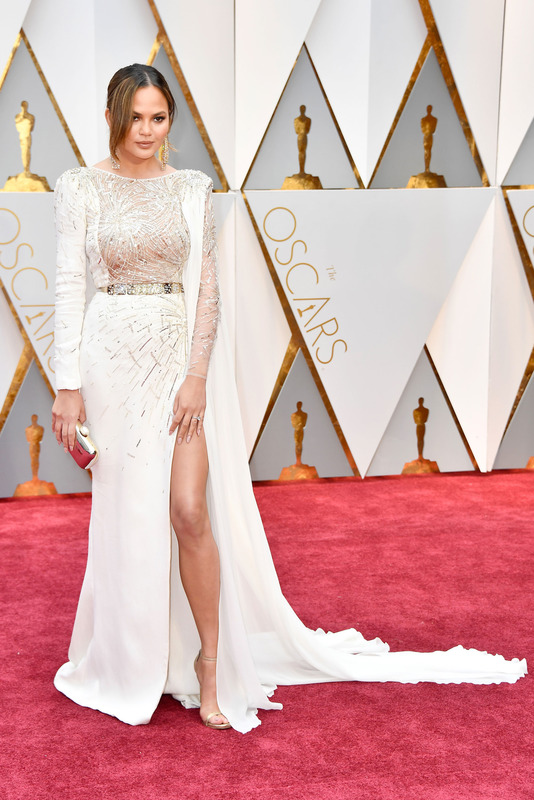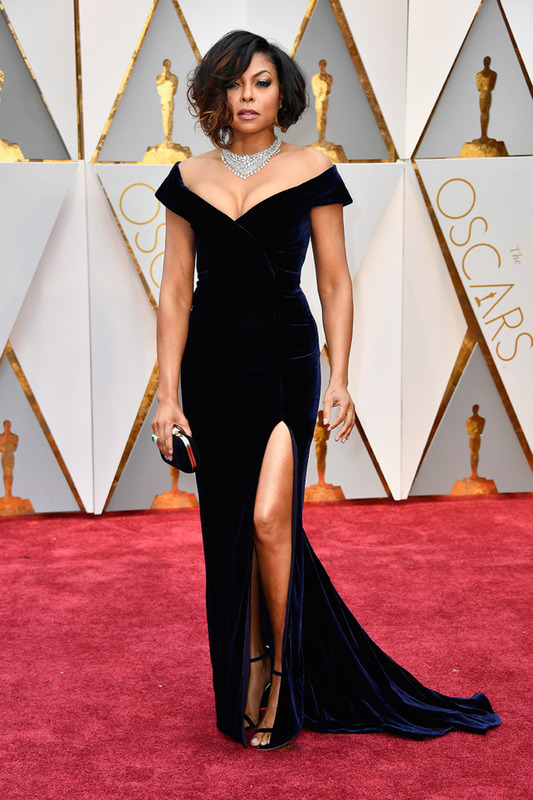 Getty Images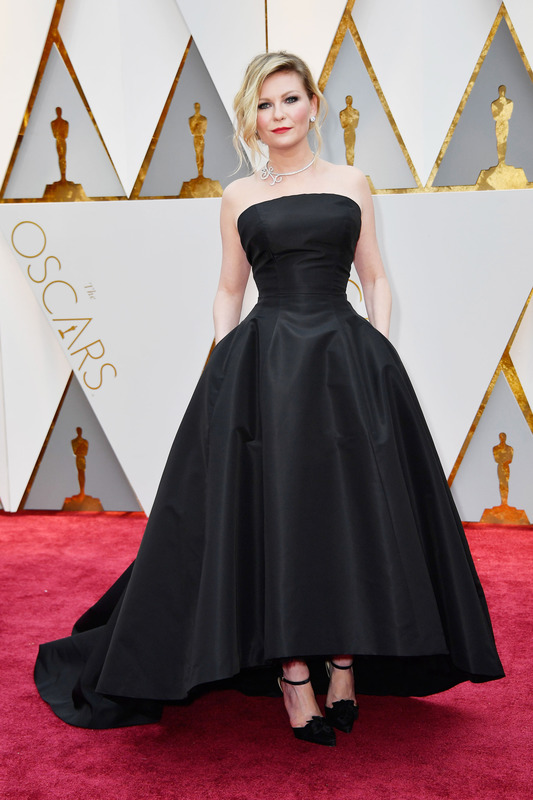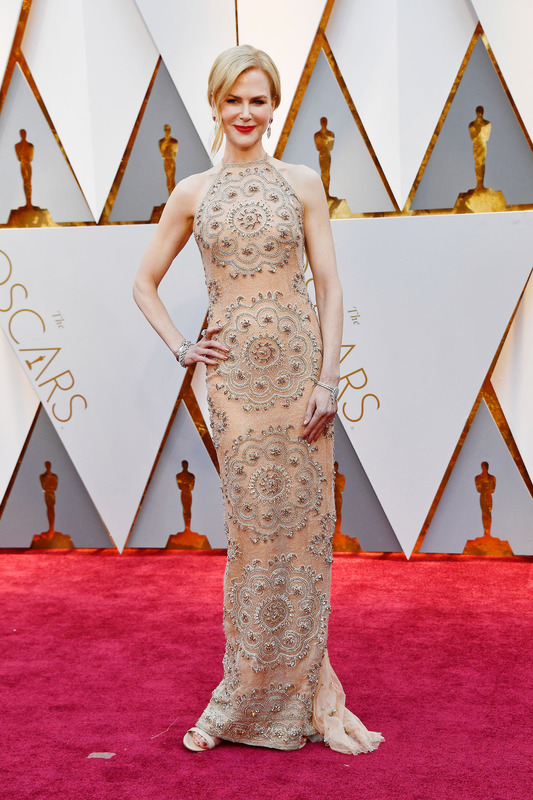 Getty Images
Scarlett Johansson and a few others went for the unexpected. Scarlett's closely shaved sides and slight hint of pink hair color certainly got the attention of photogs and bloggers. Halley Berry and her bountiful curls were gorgeous, despite being a wig. We love the idea of mixing it up and not being afraid to go for it on a big night like the Academy Awards!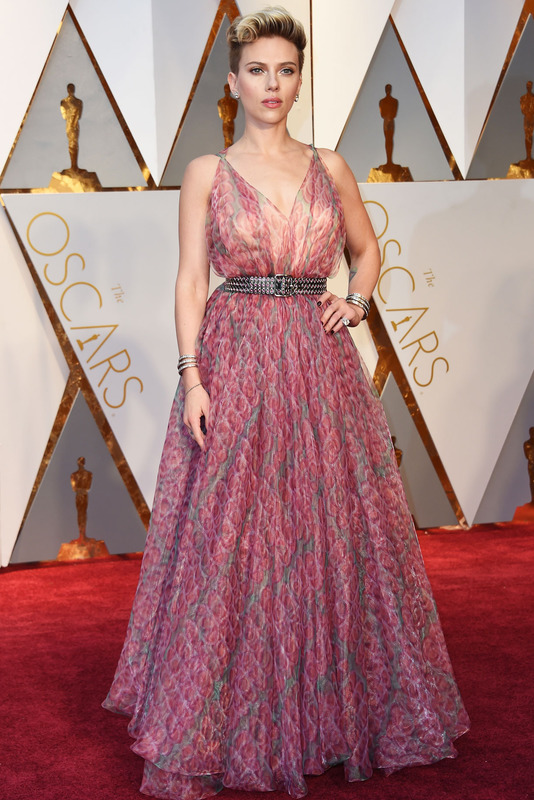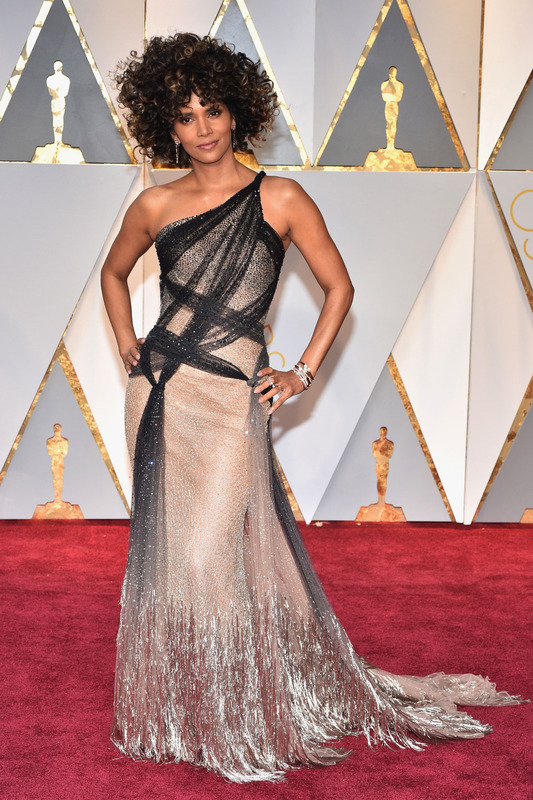 Getty Images
When it came to haircolor, there were heaps of bright brunettes! We are big fans of the warm tones and natural shades this season; but it was Michelle Williams' icy cool blonde pixie that stole our hearts. From the Grammy's to the Oscars, cool blondes are all the rage giving their warm counterparts a run for their Red Carpet money.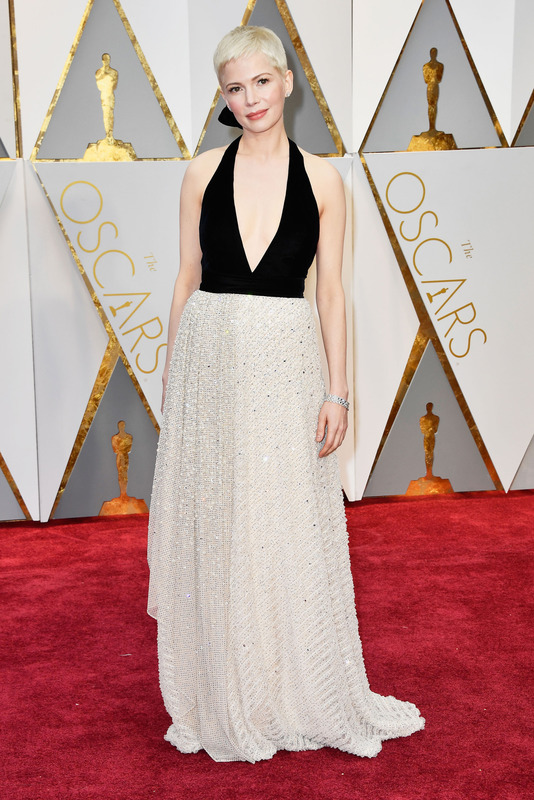 Getty Images
The straight and narrow went to the Priyanka Chopra, Dakota Johnson and Meryl Streep for leaving their hair down and sleek. This is the perfect no-fuss way to rock your locks without worrying about your style holding up all night.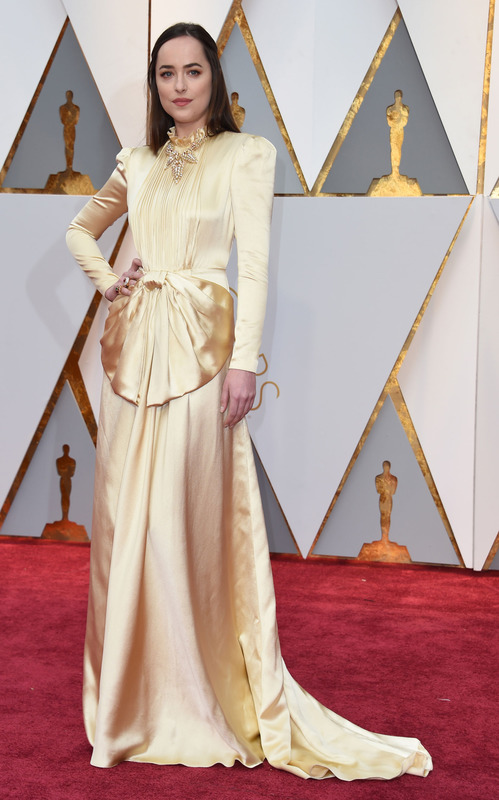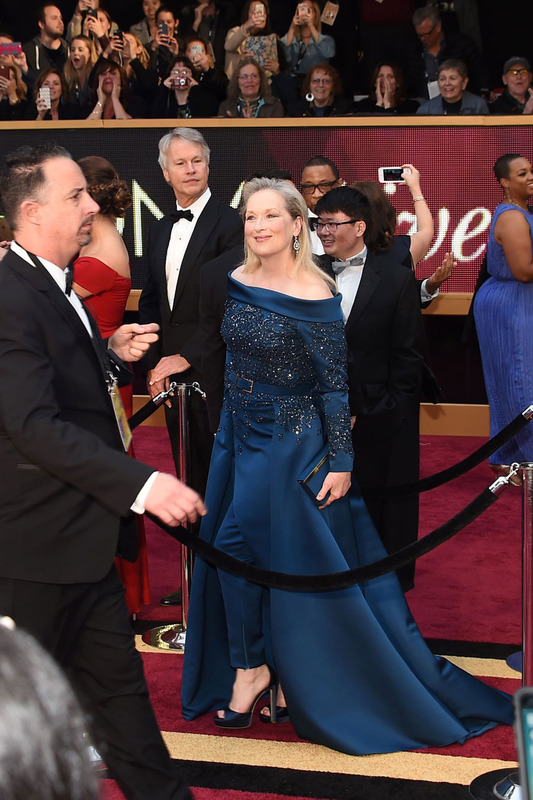 Getty Images
Jessica Biel was our BIG winner for the night. Her strong center part leading back into a sophisticated low bun had our hearts pounding. Her classic style matched perfectly with her conservative, yet show-stopping gown. We get it Justin…how can you not fall madly in love with her look from head to toe!? By our standards, her hair, make up and dress was utter perfection.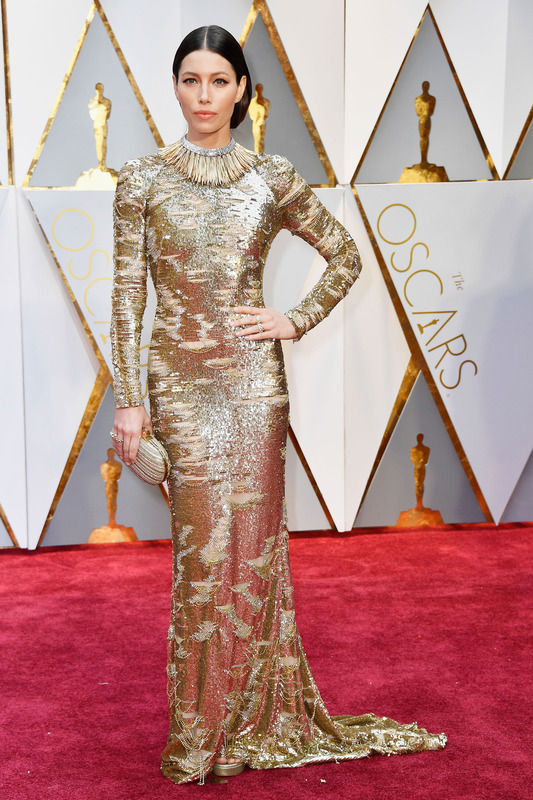 Getty Images
Congrats to all who walked the carpet. it was an exciting night of style and grace!
Want to see more Red Carpet worthy style? Be sure to check out these tips and tricks!