Pastel shades, unlike the more vivid and saturated tones, have a classic vibe to them, especially if they're solid. In general cleaner, crisper, shades of color (natural in tone or un-natural looking tones), sharper lines, and solid shapes, have a longer lifespan in terms of "classic". In this Bridal shoot we aimed to create a modern twist on a classic bridal style by using color. With a pastel hue, the look remains demure with a fun twist. Take a peek at the style and the inspirations behind this bridal trend!
Think of Sassoon, contemporary art, and modern architecture. They don't read overly trendy and could still read "pretty" 20 years from now. Currently, there are so many girls wearing pastels and vivids that unlike the past, where they may have been the "outcasts" in school or society that ventured in to un-natural hair color tones, they are now the "cool kids." Due to this beautiful trend, it has become perfectly acceptable to take wear them on your wedding day. In the very least, a bridal photo session prior to your wedding for a playful outcome.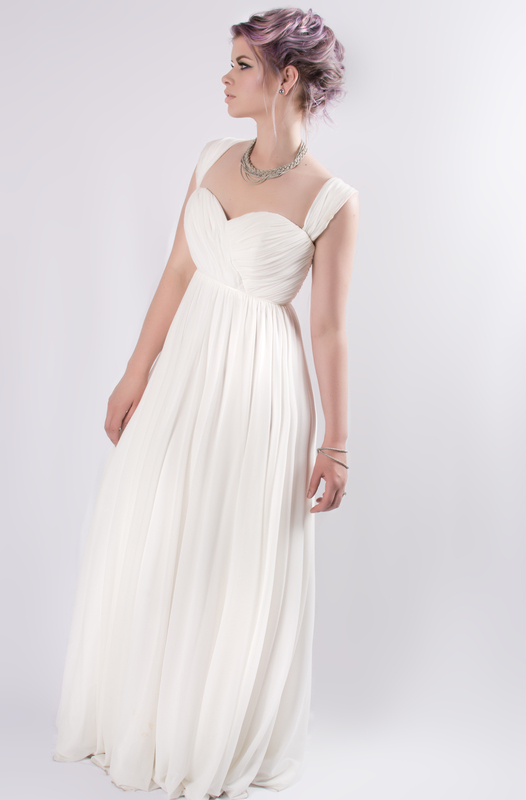 This is what we did with our model, Barbra. She never had bridals (a photo session prior to the wedding in her wedding gown) taken before her special day. With bridal sessions, it's important to step out of your comfort zone and invent a story; create a character if you will. There will be plenty of photos on the actual wedding day where you can feel and be yourself, so why not take your bridals to a new level.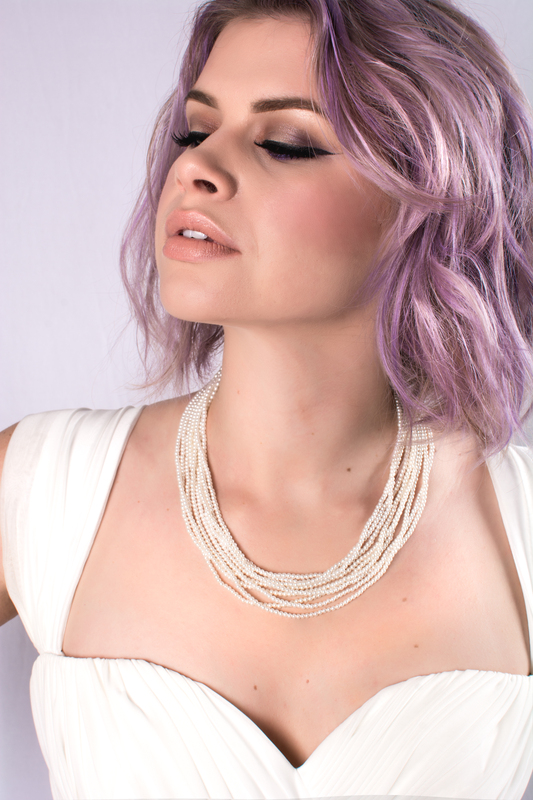 With Barbra, we always like to change her pastel shades in-between appointments. And she likes it to fade out to her normal commercial bright blonde, so the shades we choose have to be pale enough to wash out, without any residual stain.
Before we took the photos of Barbra, I did a full highlight using Redken Flashlight + 20 volume + ColorpHlex as a bond building additive to keep her hair integrity. It also helps keep her porosity even from the bleaching so when the stains are applied, they don't become "splotchy" and uneven.
Once the highlights were done, we rinsed, applied colorPhlex Step 2 for 10 minutes. Rinsed again. At that point, we could have just blown out her hair and said goodbye. It would have been a bright all over blonde highlight retouch; pretty, and typical in placement and end result.
*Style Tip: The base color important, so after we apply the pastel and her color fades, her blonde base underneath is equally beautiful.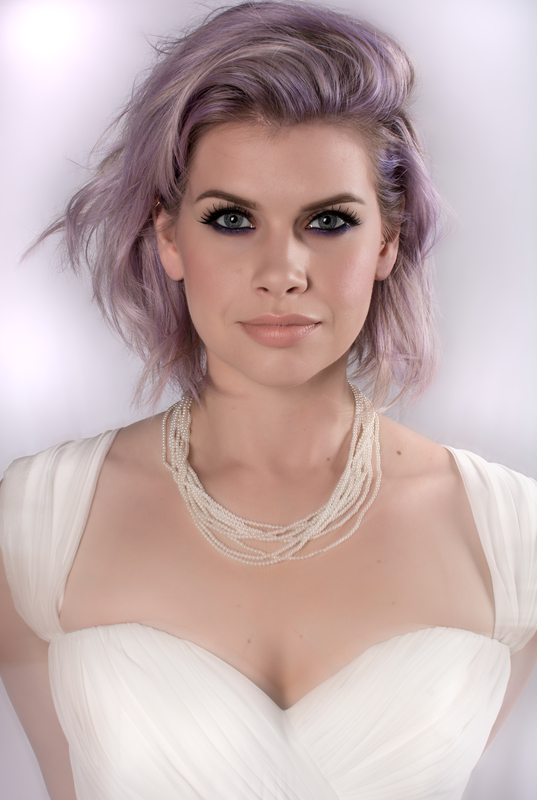 We kept her pastel a simple shade, lavender. It photographs beautifully and looks gorgeous with her skin tone. As a rule of thumb, cooler toned shades read really soft and peaceful in photos, over warmer yellows and oranges; and we wanted a peaceful end result.
We used Pravana, Lucious Lavender, scalp to ends on damp hair. Make sure to rub the color through for even distribution. We let it sit for 15 minutes, rinsed and styled with Oribe's brand new Matte Waves Texture Lotion.
We placed the product from scalp to ends, scrunched it up into a topknot and diffused until dry. Once we let it down the texture and style unfolded beautifully with her natural texture. This easy breezy style is natural so the pastel can be the showstopper.
---
To see Steven's Mint Green Tutorial, click here! Be sure to follow Steven Robertson on Instagram and stalk colorpHlex on Bangstyle for more color tutorials and style inspiration!
Credits:
Hair: @stevenrobertsonhair
Make up/bride: @barbrajayne
Photo: @stevenrobertsonphoto