As spring begins to turn into summer and the temperatures are heating up, try out this perfect pony tutorial for a fun twist on a classic style. In this hair tutorial Valerie Alessandro shows us the steps to get this effortless chic look.
---
The Steps
1 Take a mohawk parting from bang area to the top of the head, work in dry shampoo to add grit and hold and then tease to add volume.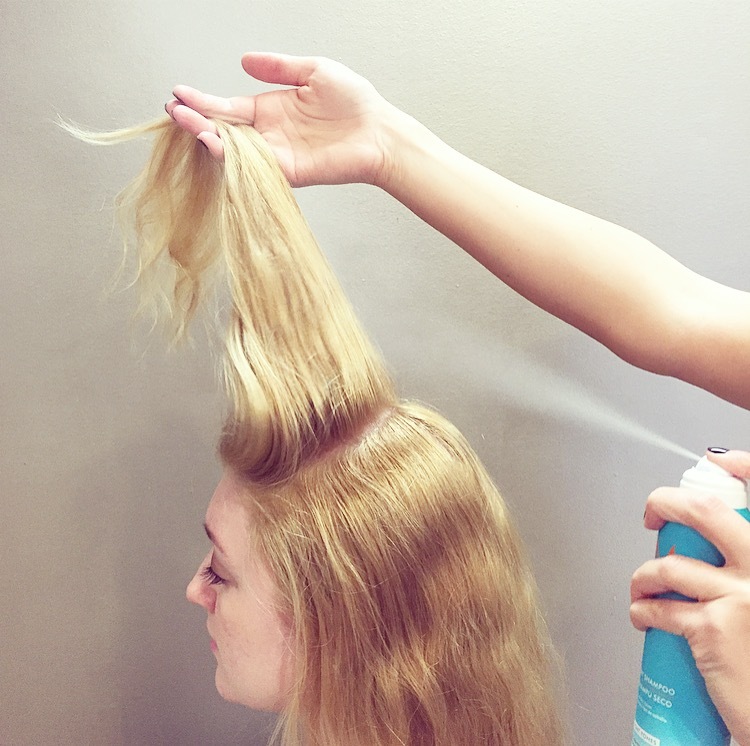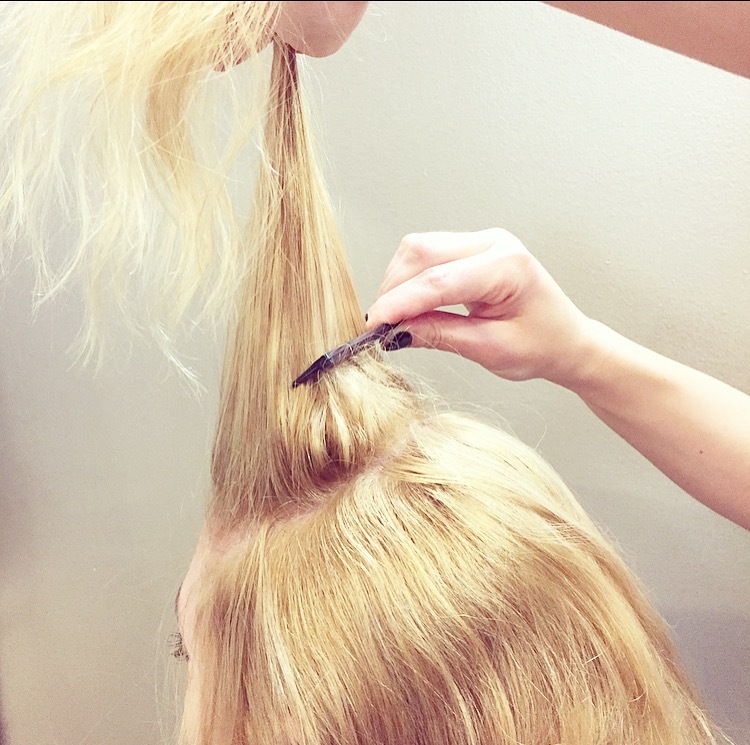 2 Using a styling brush smooth hair, pulling the front sections into a half pony.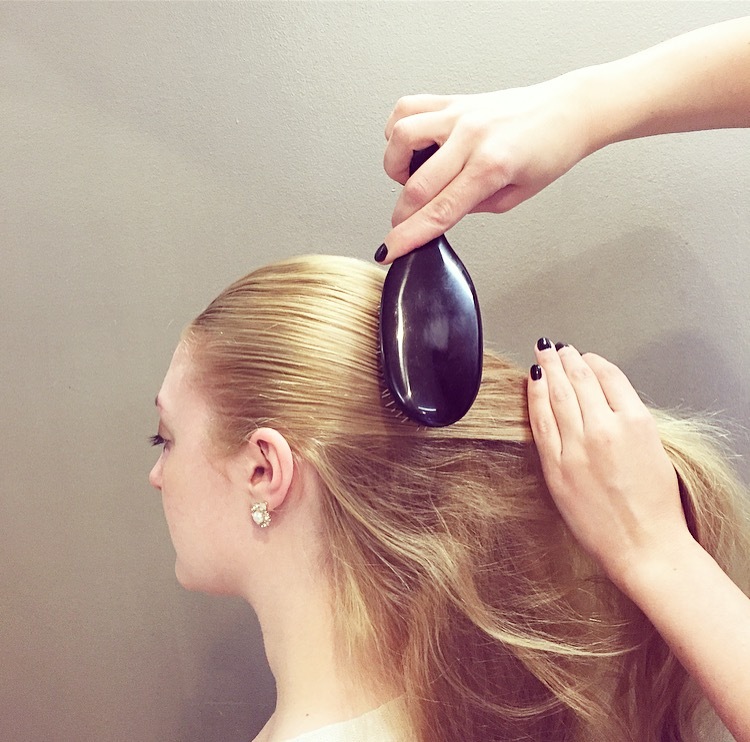 3 Starting at the temple, create a small section and tie into a ponytail using a clear rubber band.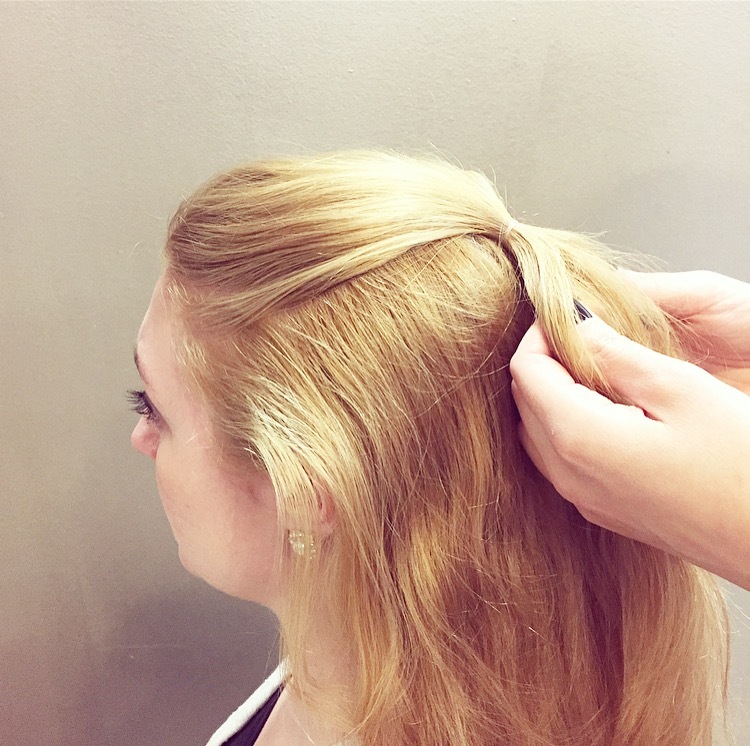 4 Feather the half ponytail section and place another clear elastic to create a bulbous shape. As you do this being to comb back sections from the front of the face to attach to this next section.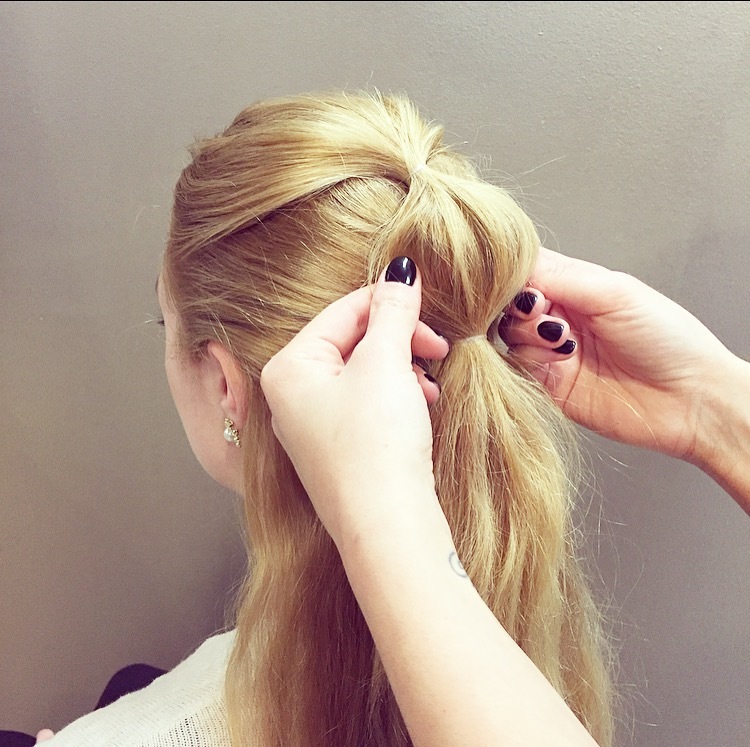 5 Following the shape of the head allow these sections to fall naturally as you secure them back. Spritz each section with Redken Triple Take 32 to finish each section.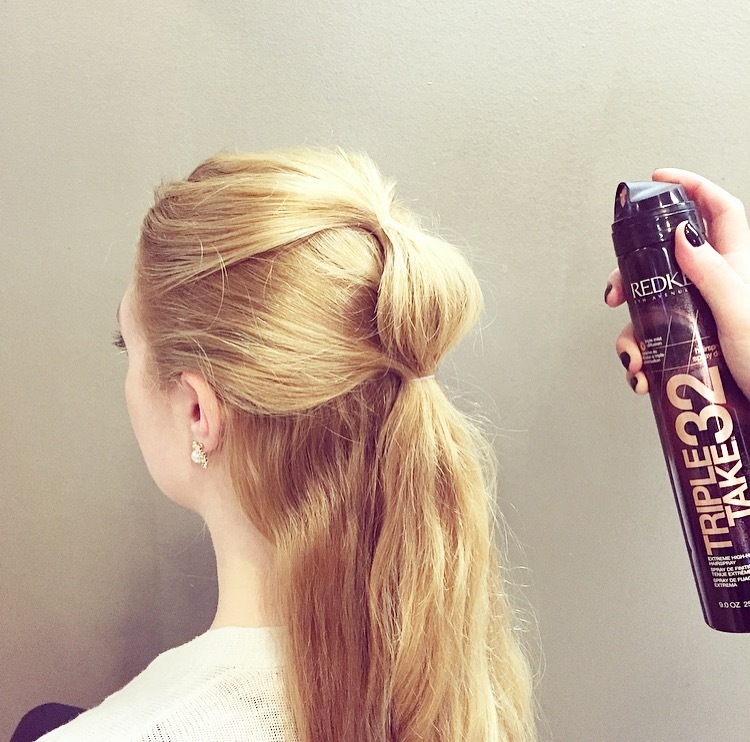 6 Repeat steps 4 & 5 as you encorporate the last section at the nape of the neck.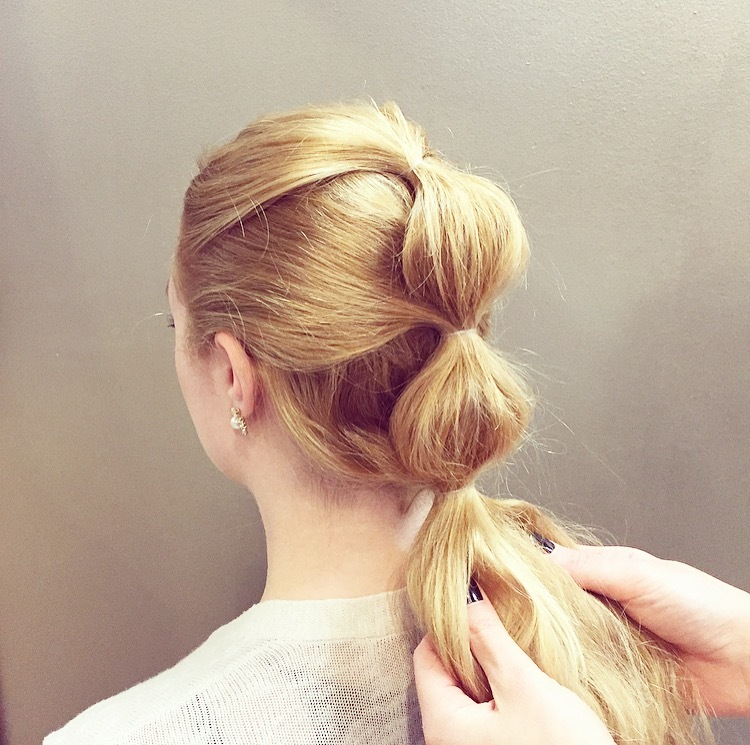 7 Continue to create bulbous sections for the rest of the length of the hair and then spritz with Redken Shine Flash 02 to create a luminous finish.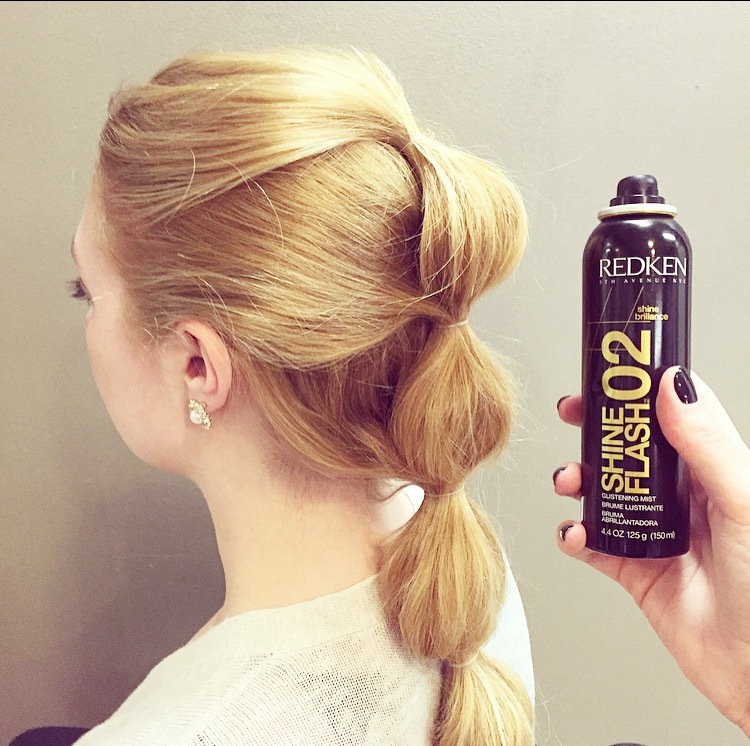 The final look: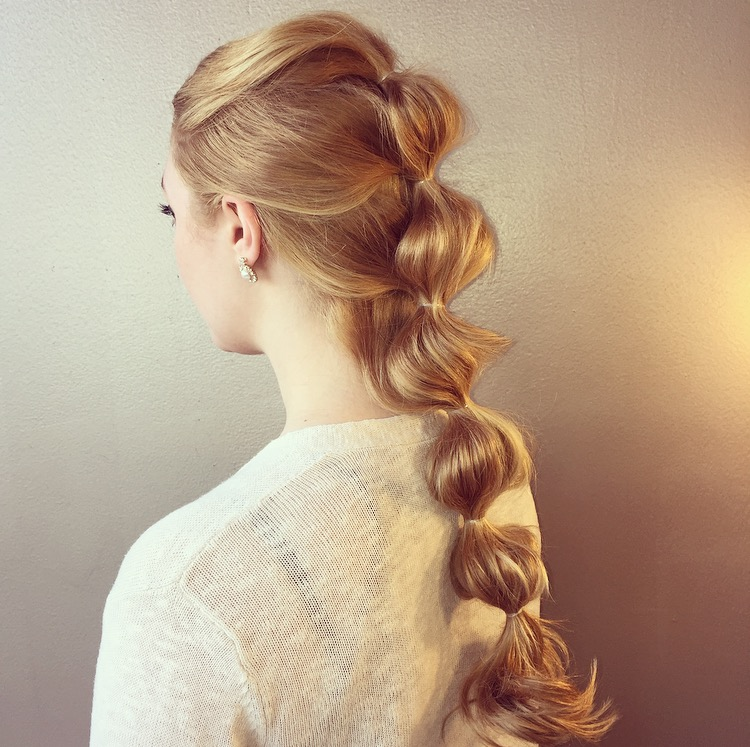 Be sure to stalk Valerie on Bangstyle to see all of her latest styles, tips, and tricks!