Behind The Scene Photos: Miriam Bribiesca
Inspiration is everywhere, and this summer Redken challenged its artists to kick things up a notch for their Next Big Thing competition. Six Redken Artists were chosen through a three-tiered styling challenge in which they were asked to create hairstyles across the categories of: Fairytale, Anime, and Optical Illusions. Entering their creations on Instagram and tagging Redken and #RedkenNBT they were judged on creativity, originality and execution.
The winners won an all expense paid trip to Los Angeles for a week of creativity inspiring events, soireés, and attendance to the NYX Face awards. What they didn't know was that they would also be brought to Bangstyle to participate in a photoshoot and a day of mentoring by the father of Avant-Garde, Robert Lobetta. They each worked with an influencer to create a "Hollywood Glam" inspired look on their hair, and worked with Robert Lobetta and photographer Chris Bagot to make magic happen behind the lens.
The day was an inspiration in itself as we were able to watch these stylists enhance their skill sets, look outside the box, and truly engage with the editorial image they were creating.
Now, let's go behind the scenes to see the day as it unfolded and hear from each artist what they took away from a day at Bangstyle with Robert Lobetta.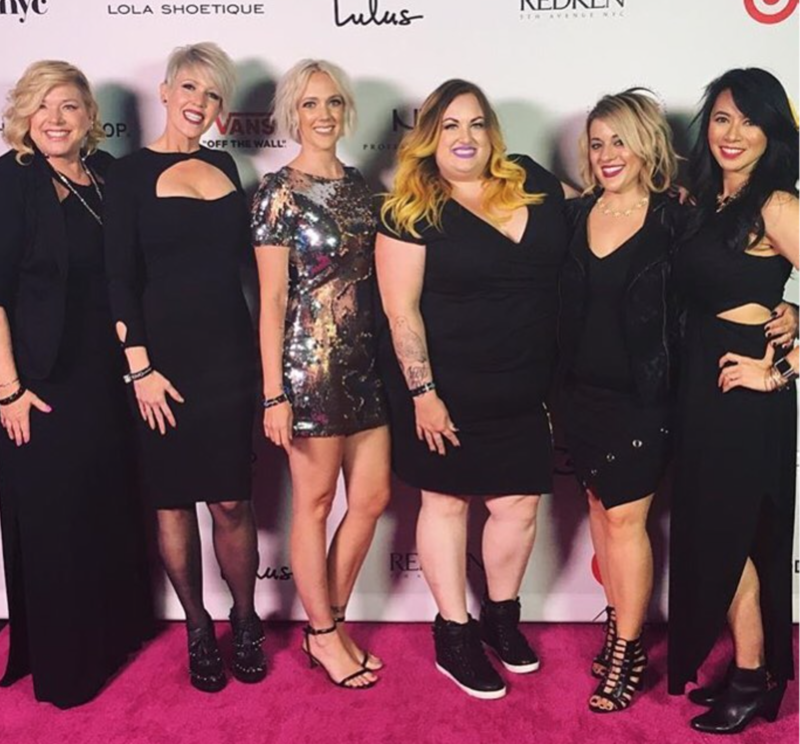 ---
INTERVIEWS WITH REDKEN NBT's!

JL Paige
John of Italy, Westlake Village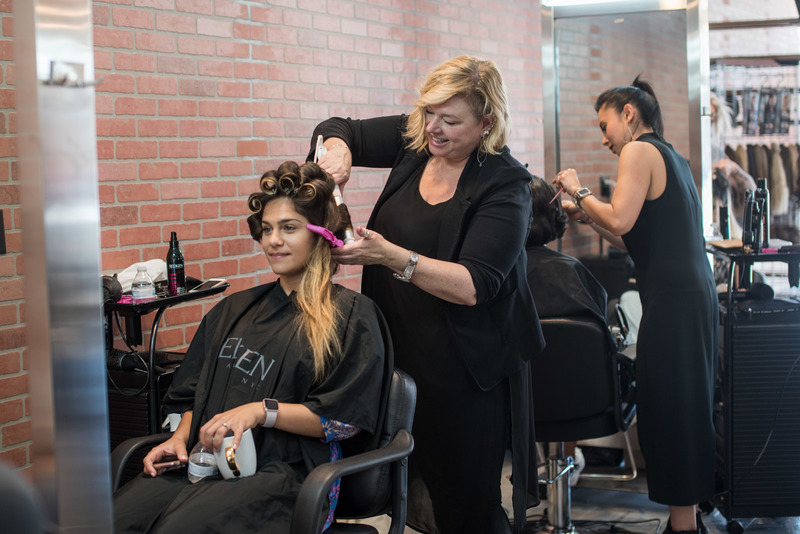 What is your favorite Redken product?
Guts 10 Volume Boosting Spray. I love how you can use it on on wet or dry hair to continually layer texture in. I also love how it's buildable and great on all types of hair whether long or thin. You can use it to restyle and reshape hair and create sexy volume for a night out with the girls after work. The other staple item I use on every client is Diamond Oil Glow Dry and Primer – it is a must have!
How did you get started in hairdressing? After leaving high school I was set adrift at 16 and was looking for my passion. My moms told me about a scholarship to Cosmetology school so I took the assessment test and ended up getting a free ride to Cosmetology school at the California College of Hair Design in Canoga Park, CA. Now I am a teacher for Redken, and I love it!
What is your favorite thing about your day?
Above all, seeing the smile on my clients face and their beauty shine from within. Sometimes you are seeing them smile and shine like that for the first time. I love knowing that I got their look just right and they can go out holding their head high, feeling confident and beautiful.
---
Heather King Bliss Beauty Bar, St. Louis Missouri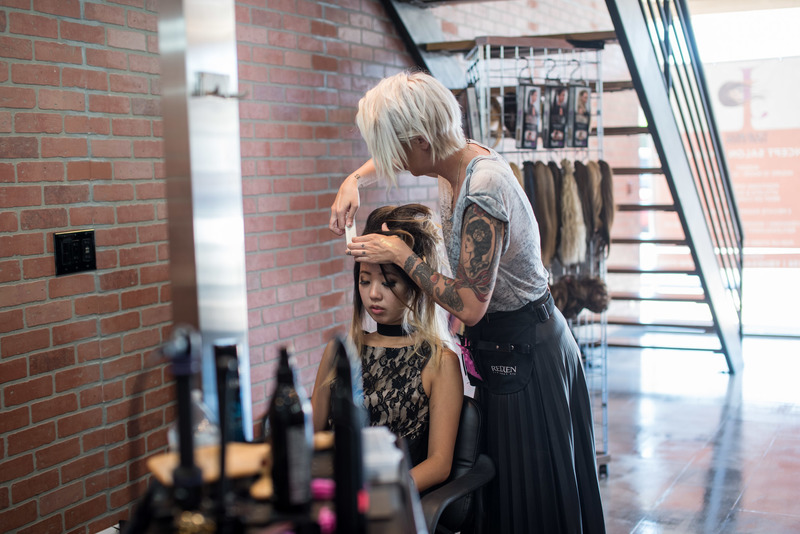 What is your favorite Redken product?
Anything in the Flex Line: Movability, Shape Factor or Mess around. I like it because you can use in on wet or dry hair and its multi functional. From men, to blowouts and just adding shine, it does everything I need it to do. I don't leave my house without it.
How did you get started in hairdressing?
Growing up I wanted to be a fashion designer; I got full ride to design school and found out that I could not sew to save my life. My mom always told me I needed to go to hair school, so I listened to my mom and went to Salon Professional Academy in St. Louis. After school I went straight into a salon and was behind the chair. It was a super edgy, trendy salon, with vintage stations and products no one else was using. I learned a lot here because I just jumped into it. Now looking back I learned so much through my experience because the accomplishments I had were the ones I did it on my own. Everyone finds his or her own path even if it's not traditional.
What has been your biggest accomplishment in your career so far?
It happens on the daily by putting myself out there and doing something that's challenged me. It allows me to be progressive. There's not one thing that lets me know "I've arrived", everyday is unique and I have different accomplishments everyday.
Cut, color, or style?
I don't have an absolute favorite, right now I'm really digging short androgynous cuts on women and men and I love doing those types of cuts.

What's next?
The month of September kicks off with NYFW it will be my first time working it, and then I'll be back in the salon for a day and then back in Vegas assisting Hugo Arias (and a few other mentors including Sam Villa!
Assisting Sam will be very special for me because I got started with Redken because I went to a Sam Villa class. Before his class I wasn't on the traditional Redken journey, I took one class with him and I changed direction a bit.
Favorite trend? Now, or that you hope to see this fall?
I really like all the bright color trends and I hope to see them integrated more this fall, in a more wearable way. I would love to see our guests become more bold and come up with creative ways to influence our guests to become more daring.
---
Jen Waterman
The Wild Hair Salon, Amarillo Texas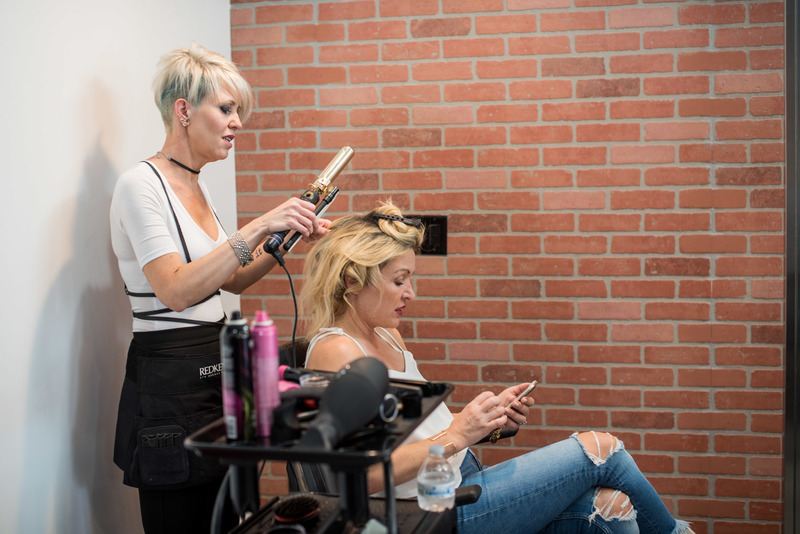 How did you get started in hair?
I am a second-generation hairdresser and I've been doing it for 14 years. My father has been doing hair for over 40 years and I learned so very much from him. I don't remember the moment when I knew I would do hair; it's just always been something I did.
Favorite current hair trend?
Shaving, etching, or anything to do with design in men's cuts. I am loving the art of barbering and want to learn more about that at the moment. Favorite Redken product?
Wax Blast 10, is positively my favorite! It is a texture spray that is amazing on all hair types.
How did you get started with Redken?
I had a mentor in my hometown, Gaye, I went to school with her son. She used Redken products and had always talked about them and gave me some. That's where I started learning about the Redken network and philosophy. I have been using Redken my entire career and I couldn't imagine it any other way. Cut, color, or style?
After this competition, I've started loving styling again. I've never been able to do much editorial but this has opened up my eyes to all the possibilities. Favorite tool to use?
I LOVE my straight iron. I do everything with it, including curling. I also use the Textr ALL the time especially for this competition.
Do you have any advice for future stylists?
I come from a small town in the Midwest, so many of my friends can't even believe what I'm doing. They tell me that I inspire them, which means the world to me. It just proves that you're never too old and you're never in the wrong part of the country to get what you want, you just need to put yourself out there. I didn't end up at Bangstyle overnight, I worked for it, and it's all part of the journey.
---
Chase Longo Salon Edge, Yorba Linda, CA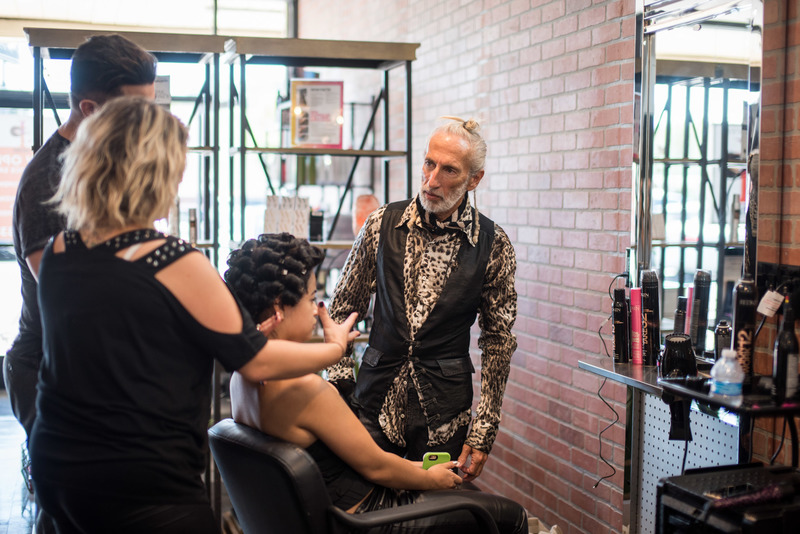 How did it feel to work with Robert Lobetta?

That was honestly one of the most amazing experiences I've had. He really showed me new ways to look at a photo when doing editorial hair. I really appreciate his attention to detail and the time he spent capturing each image.
What specific technique did you take from today?
Not making things so structured and layering spray. I learned to layer with little amounts versus spraying with direction and making sure to mist from far away.
Favorite Redken product of the day?
Triple Take! Because it has a great hold without the crunch, and shine flash because it added the shine and softness that made my photo pop.
Plans for when you return home?
When I return home I am going to practice, practice, practice my finishing skills and this has really motivated me to go outside my comfort zone and I am going to share everything I learned with my salon professionals.

How has working with Redken changed your career? It's really changed my career because it gives me the opportunity to go out and meet others in the industry who are as passionate as I am.
Favorite thing about being a stylist?
Definitely making my clients happy.
---
Pam Genio-Bates
Patrick Evan Salon, San Francisco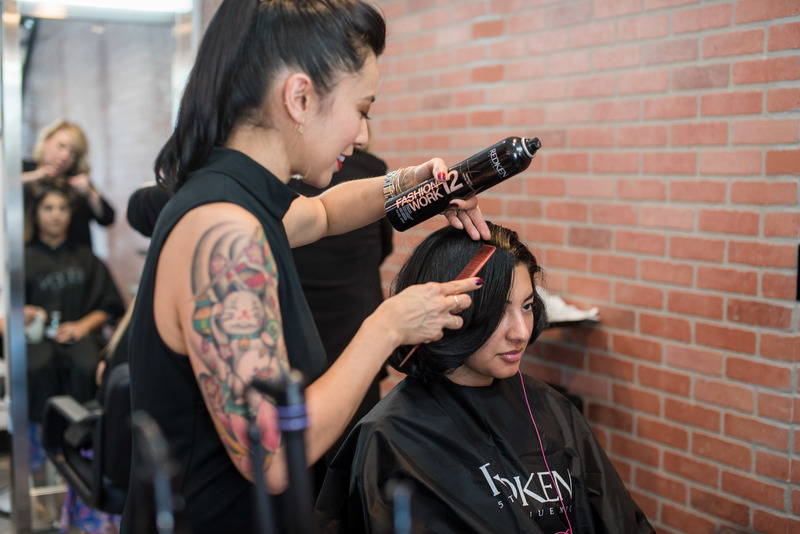 What did you take away from today?
The biggest thing is stepping back and seeing the big picture and really looking at the model, her face, and the emotion she projects.
Favorite product of the day?
Wax blast! It gave me separation and shine very quickly.
How has today changed what you will do from here forward?
I think we all get complacent and this has given me so much motivation and inspiration to think and do things outside of the box.
Favorite thing about being a stylist?
The connections I make with people and other stylists. I can't think of another profession where you meet people and are immediately bonded.
What are you looking forward to next?
I am looking forward to passing it on, everything I learned here. I feel inspired and can't wait to get other people excited about hair.
Any advice for future stylists?
Keep learning; education is absolutely necessary if you want longevity in this career, and be patient with yourself.
---
Natalie Renfro Fort Worth Texas - Natalie Alana Hair and Makeup Studios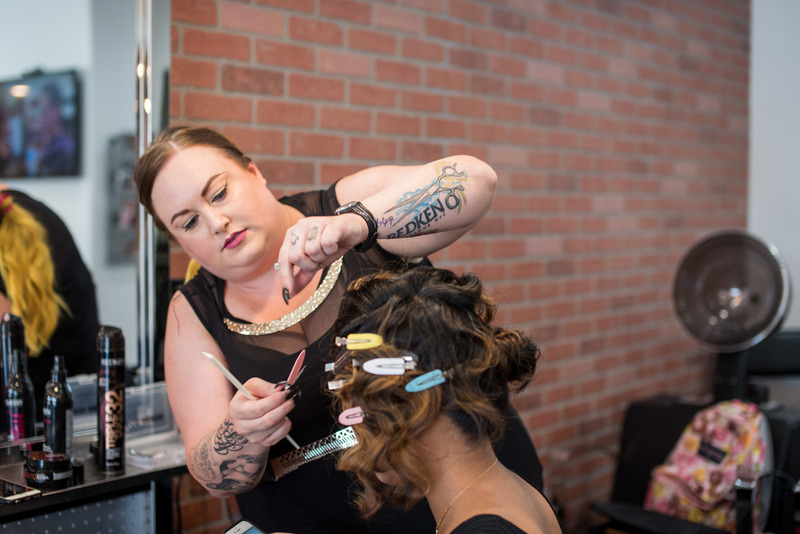 How did you get started in Education with Redken?
I had never used a Redken product or anything and went to the Exchange in NY in 2010. I felt uninspired in my work so I went to the Exchange for the first time ever and hopped on the education train, and it changed my life. I am a third-generation hairdresser and it lit that fire in me that I needed. After that I continued education in my area, got verified in 2013 and it was so inspiring and I wanted to become an educator, so I auditioned and have been one since 2015.
What has been your biggest accomplishment in your career?
Two years ago I left an unmotivated team, took a leap of faith and started my own salon. That was the scariest thing I've ever done by jumping out of my comfort zone. Looking back I am so happy I did that.
Did you know when you were a kid that you would be a hairdresser?
Yes, this is all I know, it's what I was meant to do. I grew up in a salon, my Grandparents, Mom, Aunt, and Cousins are all in the industry. I got my first perm when I was 18 months old, it was meant to be and growing up in a salon in the 80s in Texas, I'm all about the big hair.
Favorite Redken product?
Windblown05! I love the texture it gives to the hair without weighing the hair down. For fine hair clients it's perfect because it creates movement without making it feel heavy.
Favorite part of being a stylist?
Being able to connect with people and make them feel better about themselves. People sit in our chair all the time and they bring all kinds of emotions with them, it is my goal is to always make them feel better.
Any hair inspirations?
I love lady gaga! She's my main influence, hence the yellow hair!
---
Stay tuned for their finished looks and be sure to stay #RedkenReady and see what they have in store next!