The VMA's are one of our favorite music events of the year! From the clothes, to the music, to the over the top hair. Every year it's a hotspot for trend setting and fashion rule breaking!
With trendsetters like Rita Ora, Tori Kelly, and music's top artists gracing the red carpets; we are dying to recreate the night's best hairstyles. We are in luck…Matrix stylist, Chris Appleton, shared his step-by-step guide to Rita Ora's look from last night's 2015 VMA's with us. Check out his steps to the look....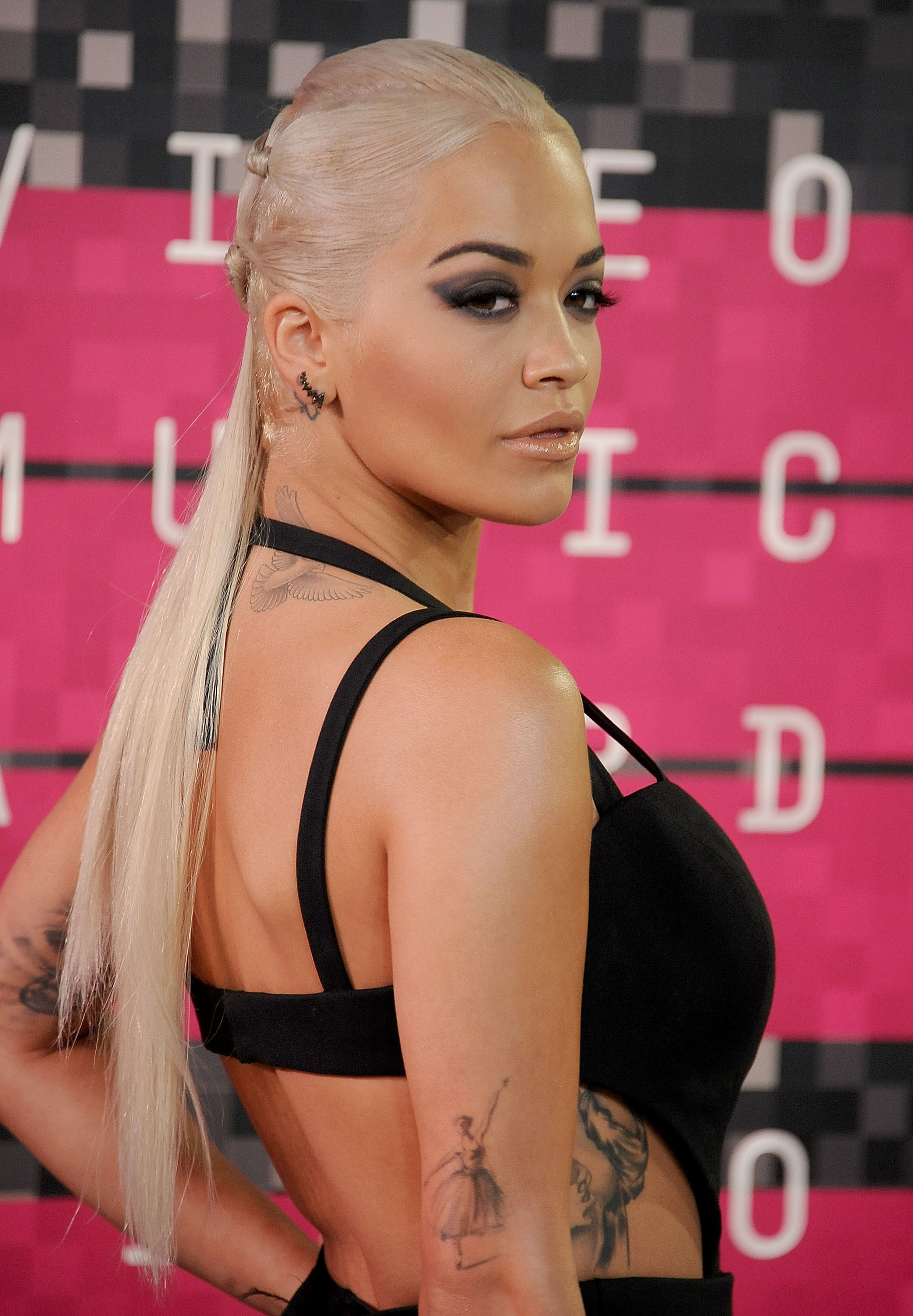 We had a lot of fun creating different looks for Rita. For this look, I was inspired by the paneling on her dress. I wanted to bring that detailing into her hair to create an overall look that was cohesive. I took Rita's hair color back to Platinum because I feel that it not only enhances the dress, but for me, it makes an iconic statement. Using products such as Matrix SoColor can give you this beautiful platinum look!
Step by Step:
•Since Rita's hair has a great natural curly hair texture, I prepped the hair with Biolage Cleansing Conditioner Anti Frizz Leave in Treatment.
•Then, I blow-dried the hair, using a combination of Style Link Smooth Setter Smoothing Cream and Style Link Turbo Dryer . We blow-dried her hair with a flat brush to give it a smooth, sleek look.
•Next, I divided her hair into clean sections with Style Link Shape Switcher , tying off each section.
•I created six ponytails that are interconnected, and applied Style Link Heat Buffer , before flat ironing out her look.
•We finished it off with some spritzes of Style Link Style Fixer to fix it off to ensure that the look stayed put all night. I stayed away from using anything volumizing, or anything with too much of a dry texture, as I wanted to keep the look very smooth and sleek!
Look out for more VMA looks on Bangstyle from the Matrix team!