Men's grooming and styling continues to be a growing, inspiring category. Artists like Rodrick Samuels are paving the way and showing us that styling and grooming no longer need to be viewed as two categories in the world of hair. We had the opportunity to talk to on of Hair Lab Detroit's fearless leaders, here's what he had to say…
What was the inspiration behind your collection? How did the creative process unfold?
It is all in the shape, so that is where I begin. Lauren Moser (2015 NAHA Winner in Texture) and I researched and found shapes that pull us in and inspire us. From there, we decide what texture we want to use to create that shape. Once we have our concepts in place, we meet with our photographer to develop the overall Look ... from make-up … to lighting… to wardrobe. For this collection, the concepts were futuristic so we put a few models in the same catsuit, and the others in cool jackets to fit their individual style. We worked together as a team to change things up as we went along, and I could not be happier with the results.
What is your "Recipe" for an amazing shoot?
My recipe for an amazing shoot is Lauren Moser + Travis Teate + Redbull + Davines products+ Enzo Milano Irons and wands + Lil Wayne, Rick Ross and J Cole + Awesome models= Amazing Shoot.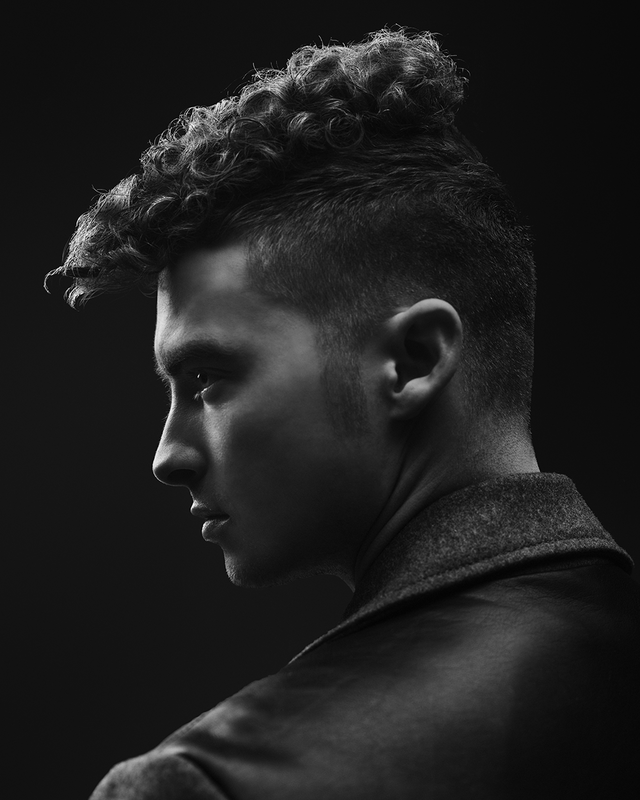 What's on your "Pump Up" playlist?
On my Pump Up playlist right now is Rick Ross and Lil Wayne. When I'm getting ready for a shoot or to teach at a show, I listen to these Rap geniuses and it gets me amped!
What other areas of beauty do you draw inspiration from?
I love fashion, and architecture. I started a high-end tie line that will launch in 2016 and my favorite structure to date is the Barclays Center in Brooklyn, NY.
Who are your idols in the hair industry? Have you met any of them?
My idols in the hair industry, in no particular order are Lauren Moser, Ivan Zoot, Eric Fisher and Geno Stampora. Yes, I have met and worked with them all on several occasions.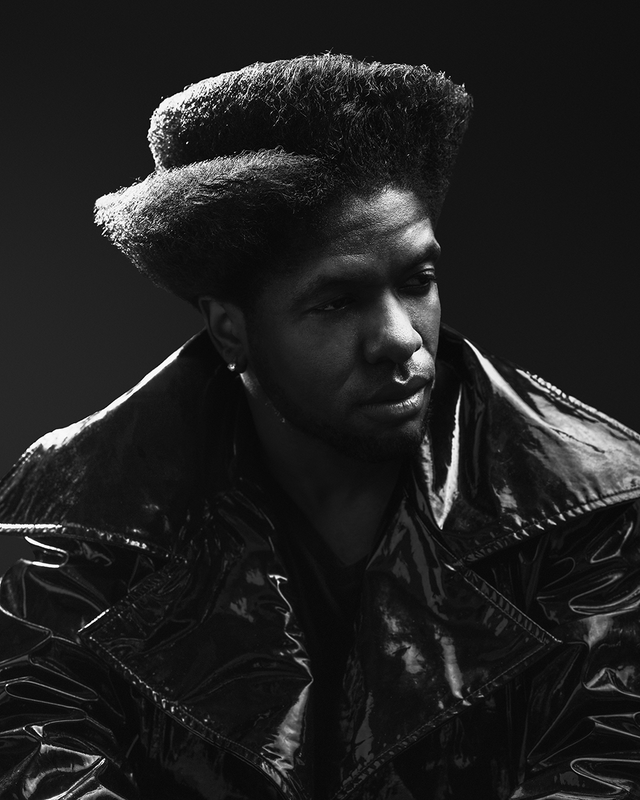 If you could style anyone's hair…who would it be and what would you do with their hair?
If I could style anyone's hair it would be Tracee Ellis Ross (Girl Friends, Black-ish) and I would give her voluminous curls and a cute natural hair style to accent her look.
What are the one tool and/or product you can't live without?
The one tool that I can't live without is my clippers and the product is Davines Oi Oil.
What hair trend are you loving right now?
The Hair trend that I love right now are curly afros, I remember seeing pictures of my mother wearing them and now they are back with more style and creativity behind the looks.
Any Hair Trends you would like to revive?
Yes! The hair Trends I would like to revive is the Jheri Curl Flat Top that the R&B Singers used to wear like Al B Sure and New Edition.
What time of day do you feel most creative?
The time of day that I feel most creative is at night after I decompress from being at the school and salon, I sit in quiet and zone out … All of my ideas and 'hunches' normally come during those times that I can analyze the day's events and pull inspiration from them.
You're home alone with no one to judge you, what do you eat? What do you watch?

What song do you belt out?
With no one to judge, I'm from South Carolina so pork rinds are a staple … and no carbs, HA HA! I watch 'Real Husbands of Hollywood' starring Kevin Hart and the song that I belt out is 'F--- Up some Commas' by Future, LOL! I don't understand what he's saying in all of the lyrics, but the hook I have down pat!
Be sure to stalk Rodrick Samuels on Bangstyle to see more of his amazing work!