Soft, romantic waves are the perfect style for any hair type and length. They can be dressed up, dressed down, and perfectly distressed for an everyday look. Depending on your hair type, soft romantic waves are actually a great deal harder to achieve than many think. Creating a look that is done, yet undone in a flawless manner requires time, effort, and the perfect products. In this tutorial, Fuel shows us their trick to get perfectly imperfect, soft waves at every turn.
---
Begin with clean, damp hair.
Step 1 To start, prep damp hair by applying Volume foam. Beginning at the nape area, apply foam, section by section throughout the head. After application, rough dry to add volume and texture.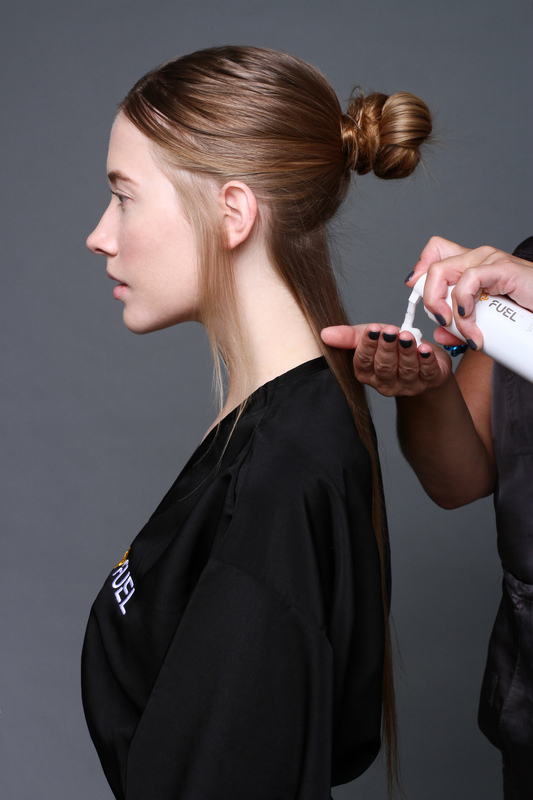 Step 2 Before hair is completely dry, apply Nourishing Oil from mid-shafts to ends and blow dry each section smooth with a large round brush. Size of sections will be determined by hair type. The smoother the hair, the larger the section. If hair is more textured rough dry minimally and then smooth in smaller sections.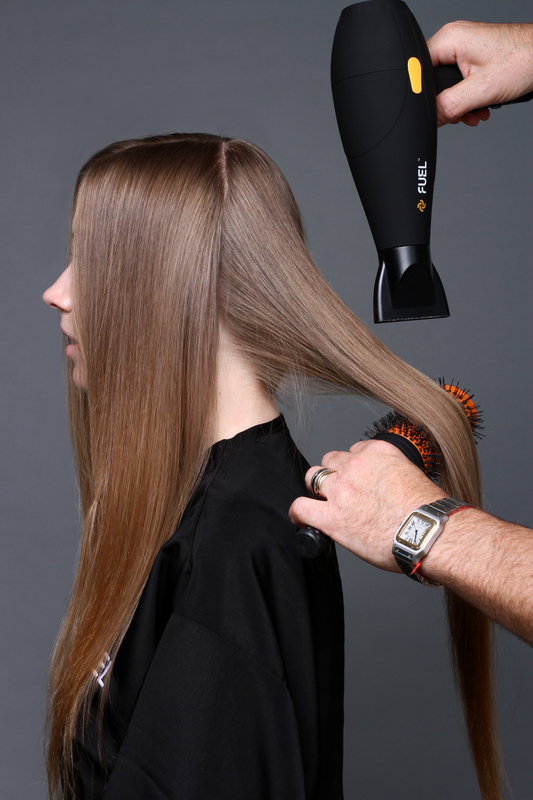 Step 3 You will then curl the hair, section by section. If is important to pick a large barrel iron - pick a "large" sized iron based on your hair length, you don't want your hair to be curly, but if the iron is too large for your length it won't hold any wave.
Before curling, be sure to prep your hair with Foundation Hair Spray for heat protection. Curl each section away from the face, slightly over directing to create volume at the root. Secure each section in a loose pin curl to hold the volume and wave.
Step 4 Continue to curl and pin each section around the head, creating a bricklay pattern to avoid creases and create more volume.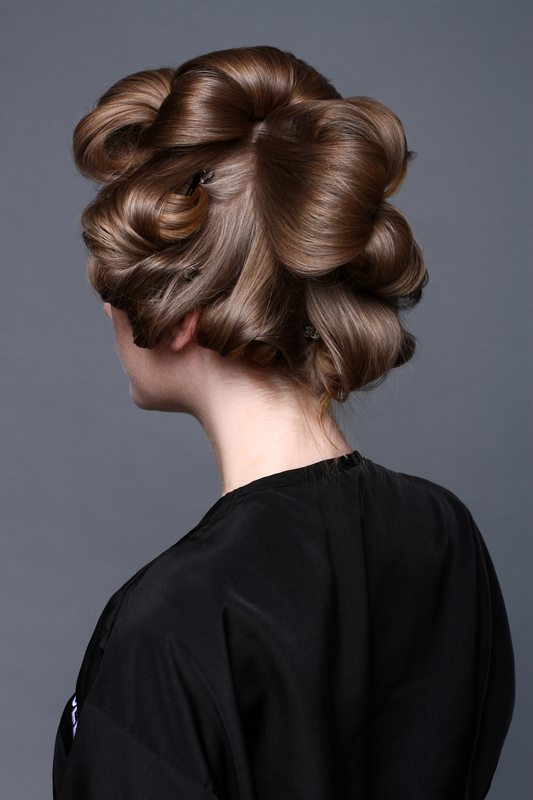 Step 5 Once hair is cool, unpin curls and softly run fingers through hair to break up curls.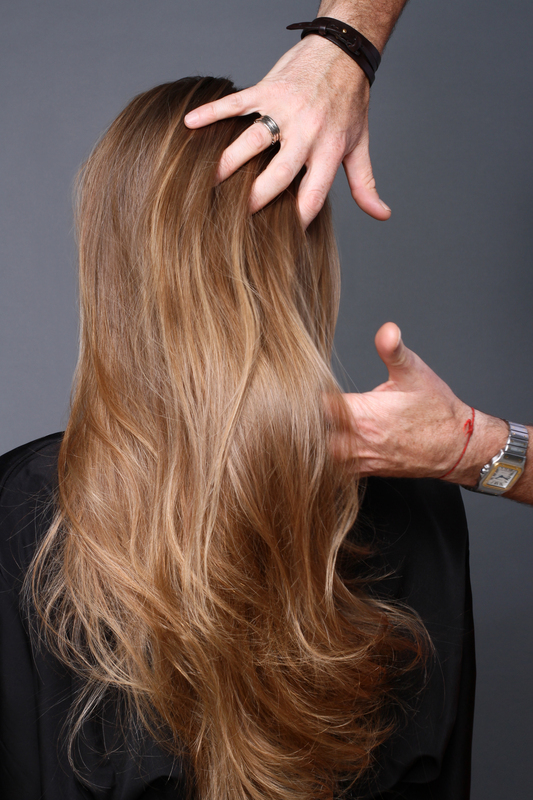 Step 6 Now that the waves are created, finish the look by using Foundation Hair Spray to keep waves locked and loaded.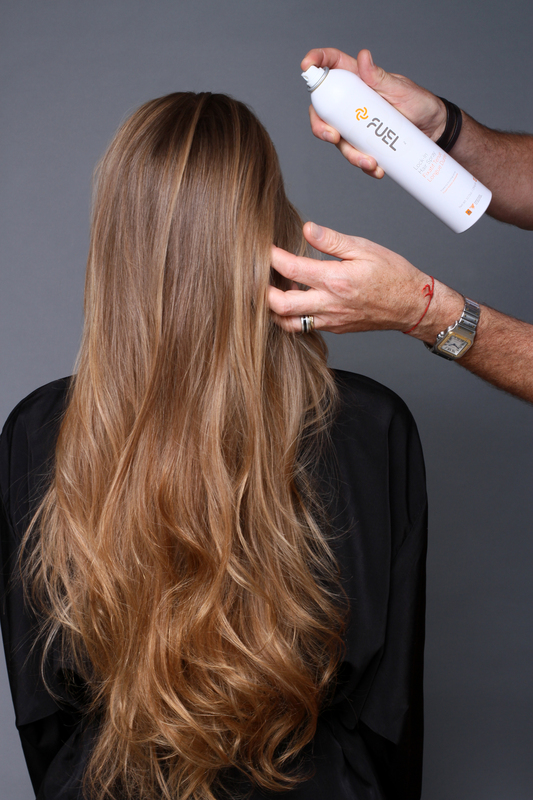 The Finished Look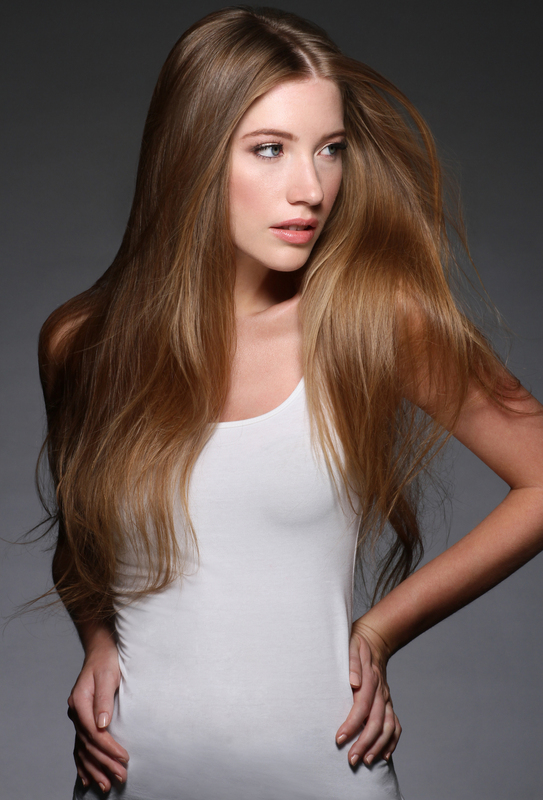 Now, your waves are ready to take on the day and last into the night.
---
For more tutorials and product tips be sure to stalk Fuel on Bangstyle, FuelMyHair on Instagram & check out Fuelhair.com!
Credits
Hairstylist: Paulo Passani for Fuel
Makeup: Elizabeth Cook
Photography: Hannah Dexter
Fashion Styling: Ruth Hunsley